🎨 My painting - SEASCAPE - Acrylic on canvas. 🎨
Still straggling with painting!
I start something and get stuck.
Feel frustrated most of the time. Lack of free time and proper space are other major problems and everything but inspiring or consoling. Have to wrap my mind around it.
Anyway, here is my second painting so far.
First time painting sea wave.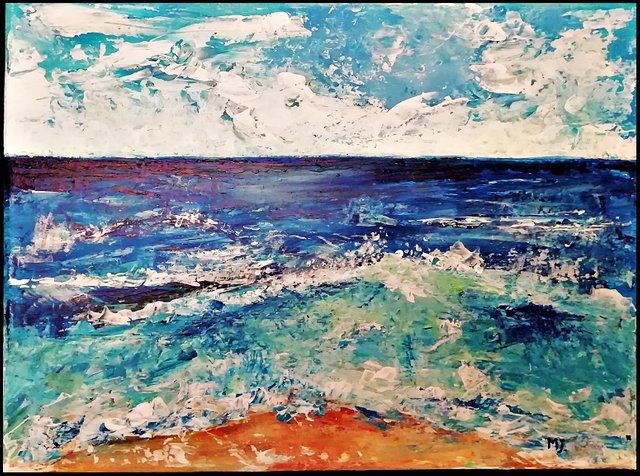 It's not perfect but I actually quite like it.
I made a mistake of not taking photos of the process, but that's because I was deep into painting, I guess.
Here are a few photos just to show what happened.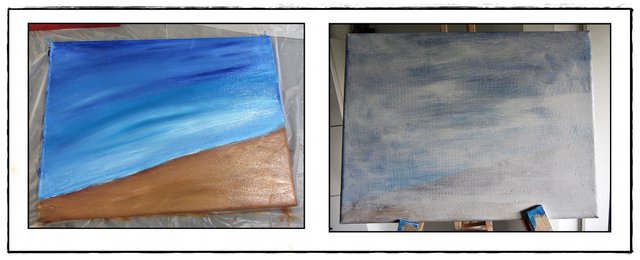 Started something, did not like it, painted it white all over again.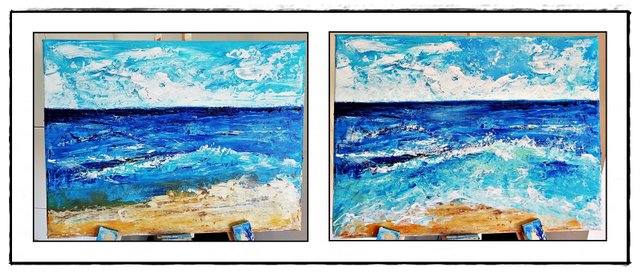 After a while came up with this.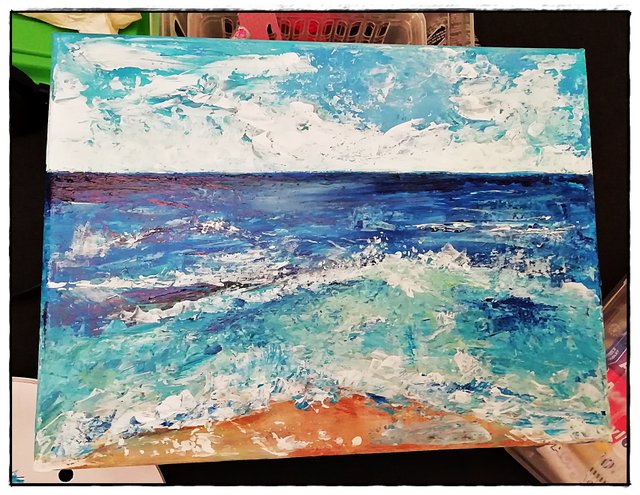 Decided to stop right there.
I did this painting using the palette knife.
Here are some close-up details.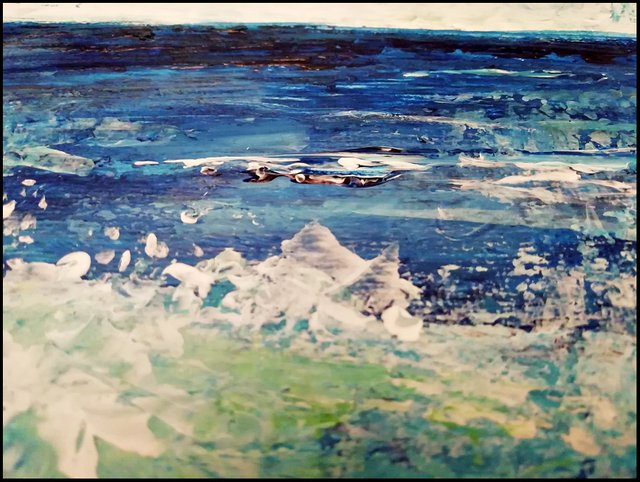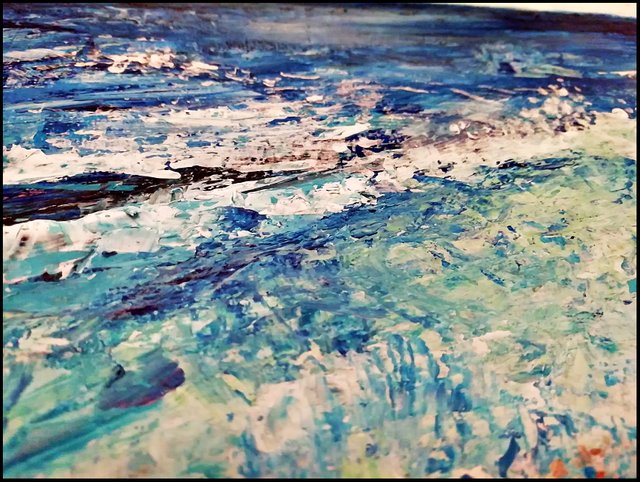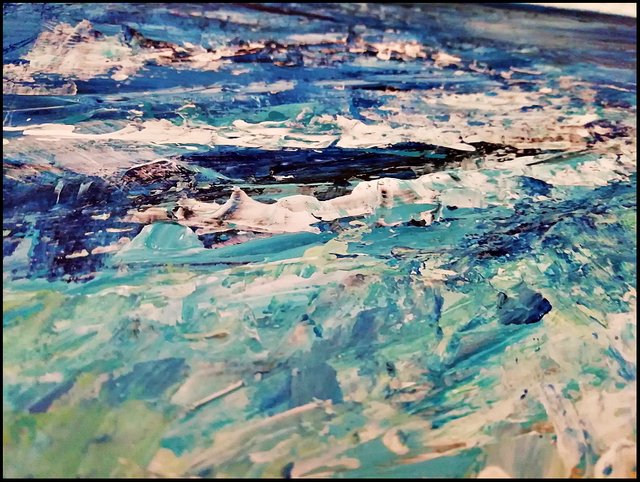 Link to my previous painting post you could find here.

Thank you for stopping by and have a beautiful day! ☺