Painting the Last Supper of Jesus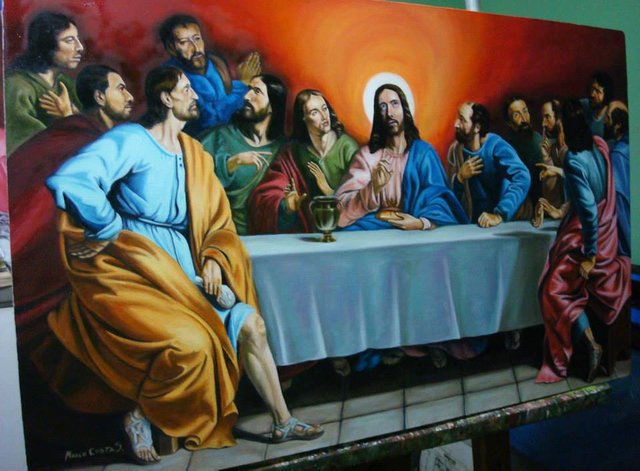 Painting of the transcendental event in the history of Christianity, sublime moments before the martyrdom of Christ, Jesus meets his disciples and shares with them the last supper he gave us his body and blood in the offerings of bread and wine.
Realizing this painting was very special for me, it was not a simple painting as a believer of Christ, this moment moves me, it fills me with admiration for all that he gives us, a message full of love for our neighbor and peace for men. He had to suffer for men for the forgiveness of sins and to prove that he is the son of the highest.
To all the friends of Steemit I send you a message of peace that these convulsive times change and life on the planet is of tranquility and peace happiness for all.
First steps starting with the sketch on the canvas.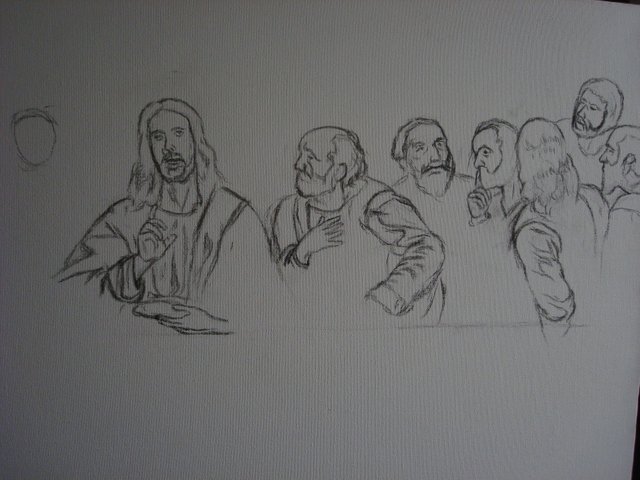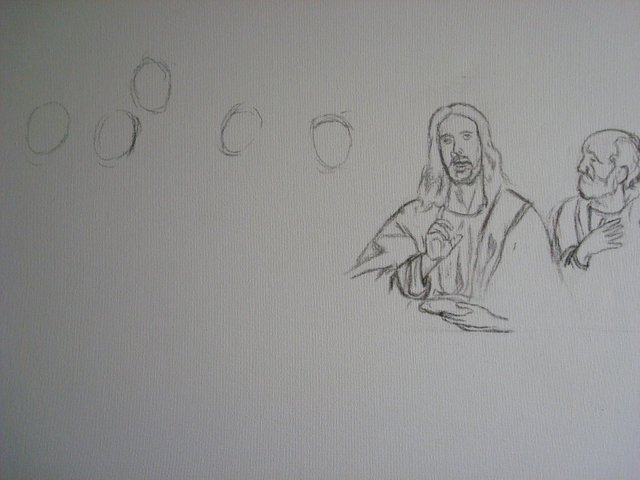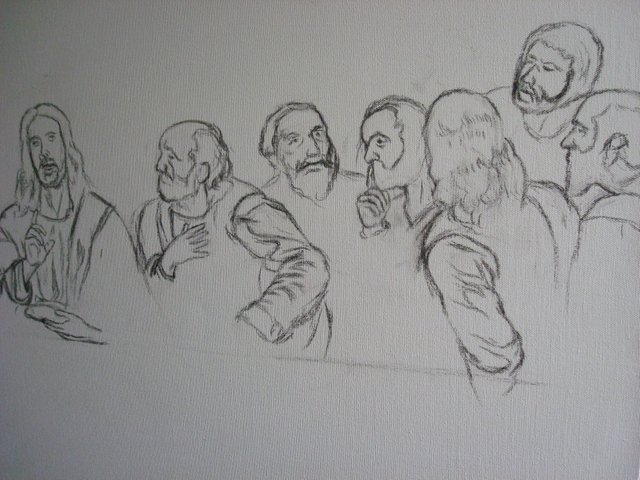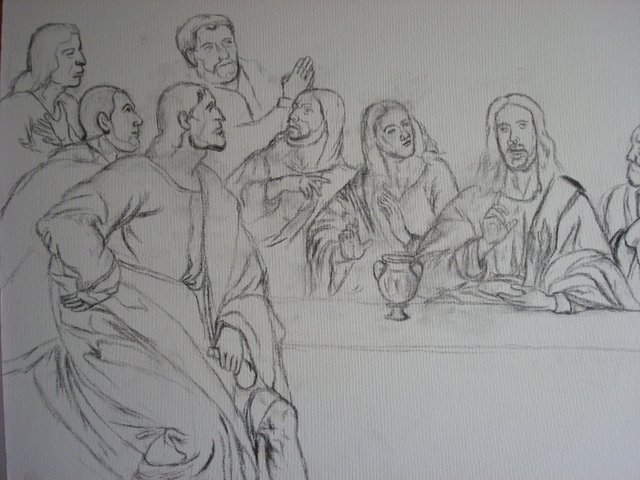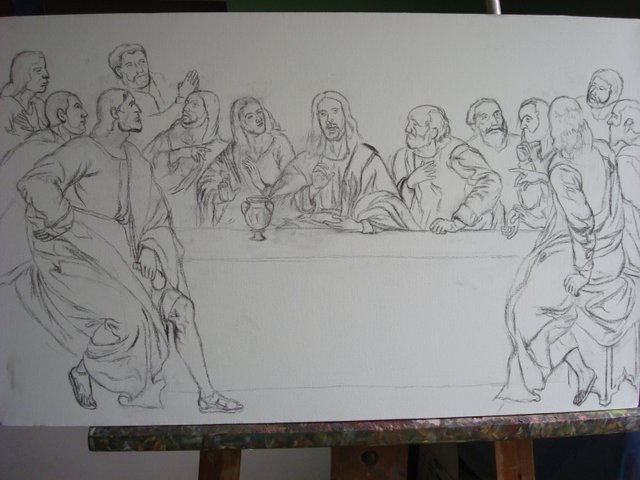 Beginning to paint in oil with the first portraits. painting the first layer.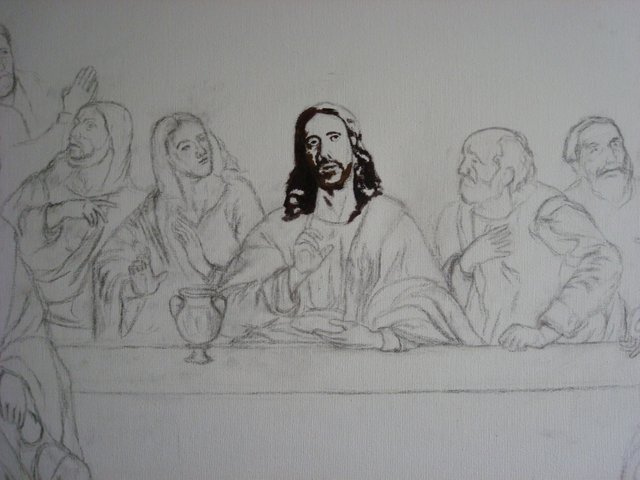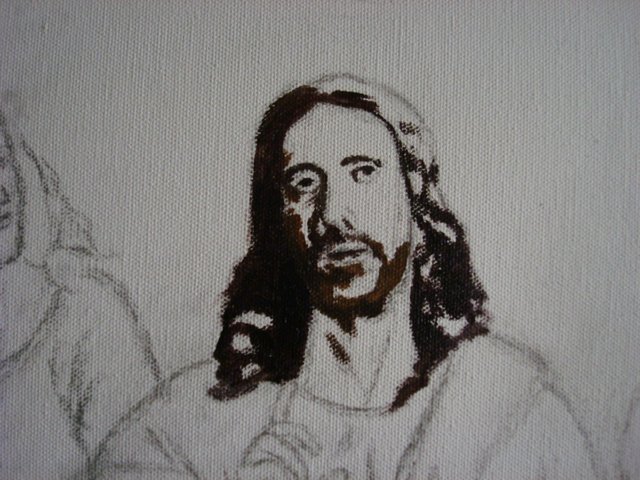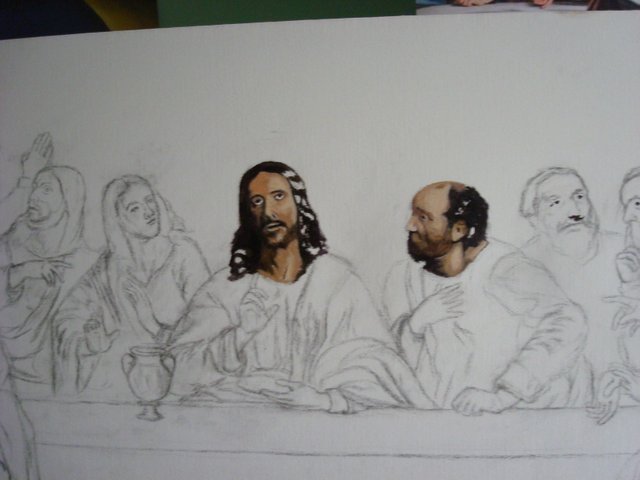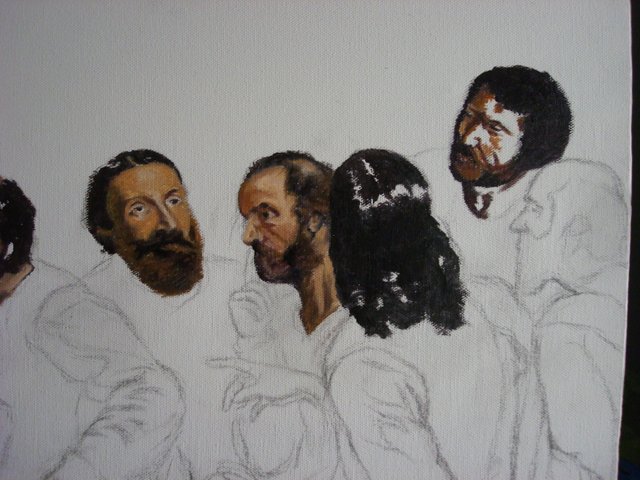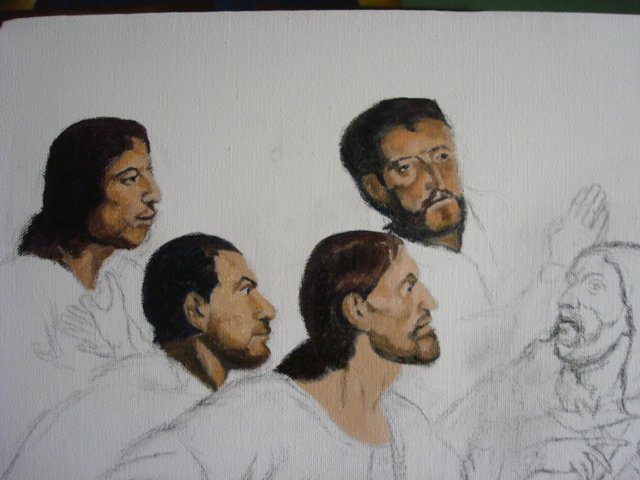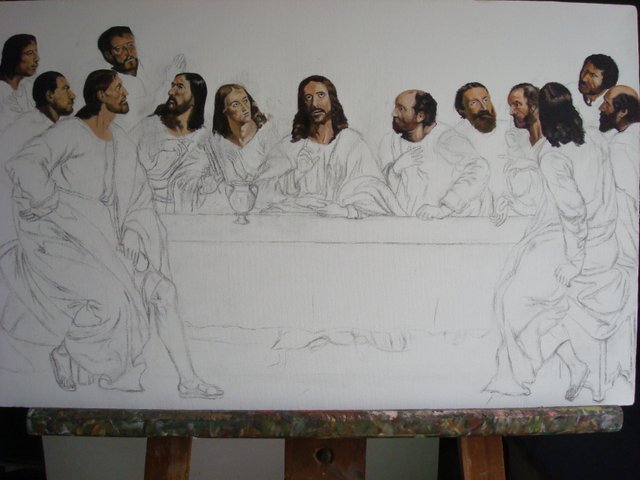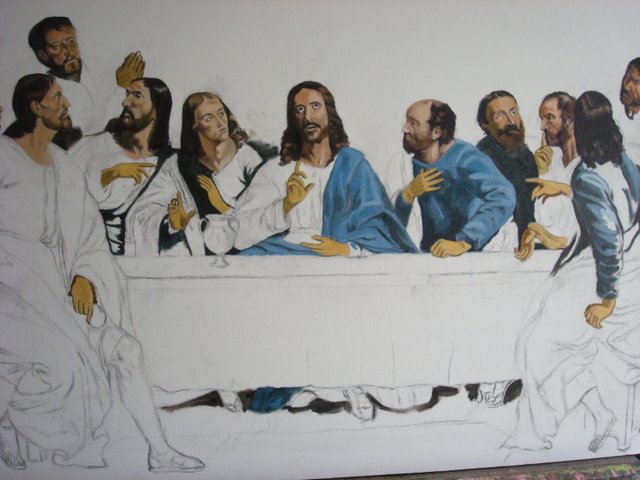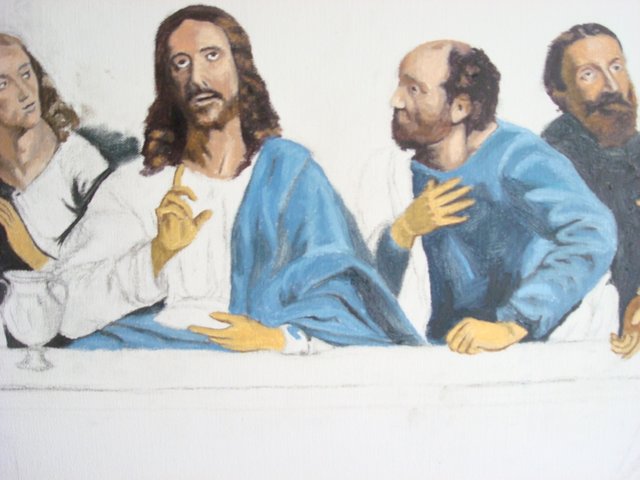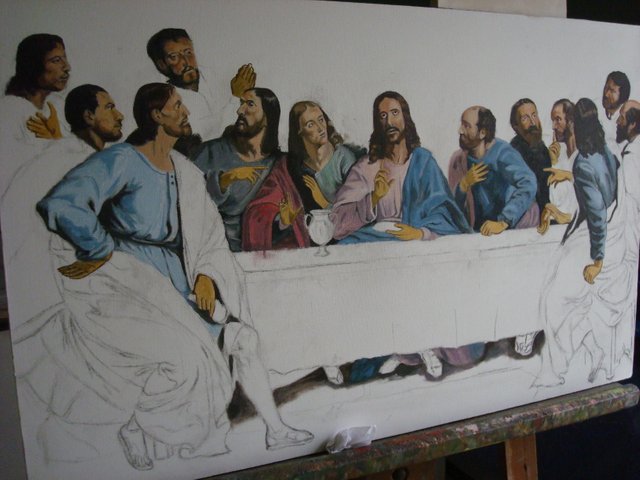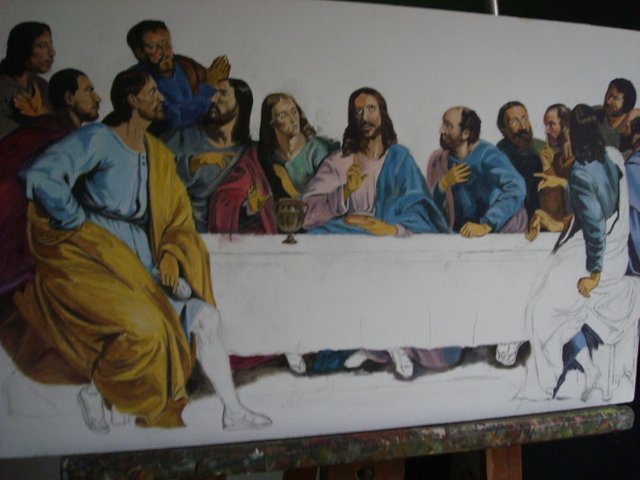 Applying the second layer of oil in greater detail.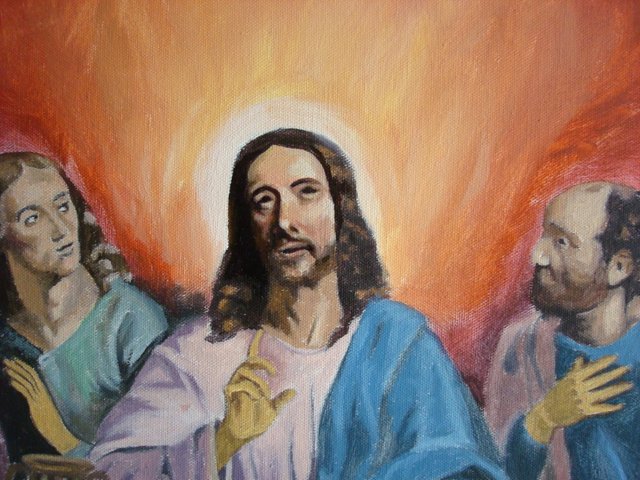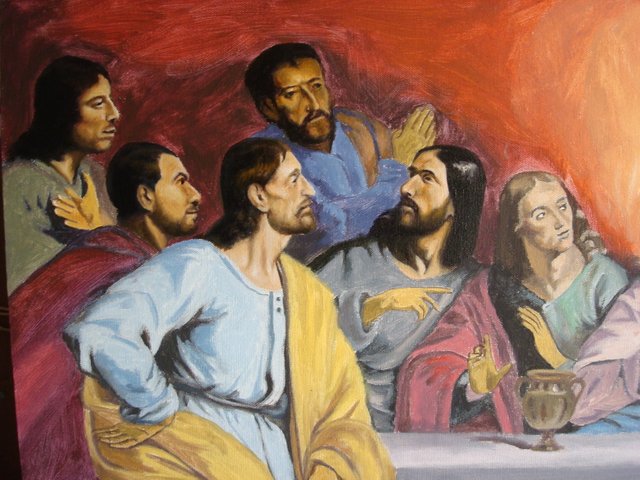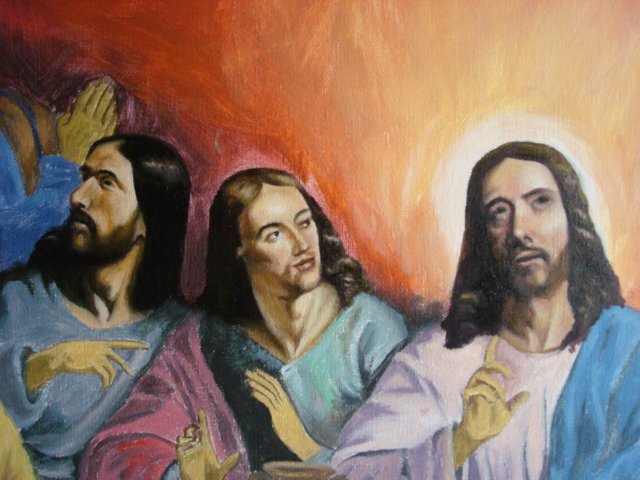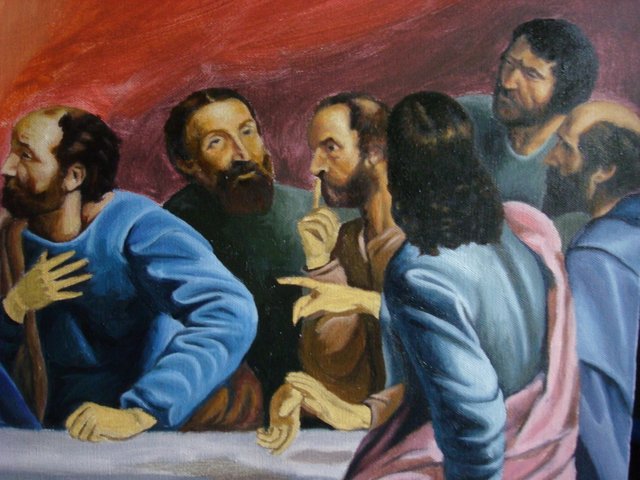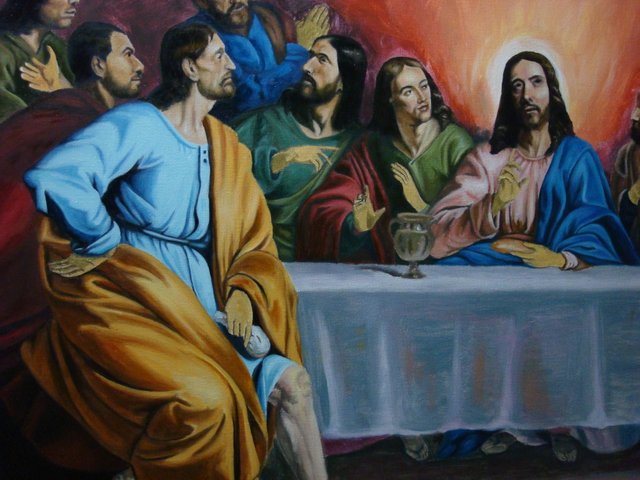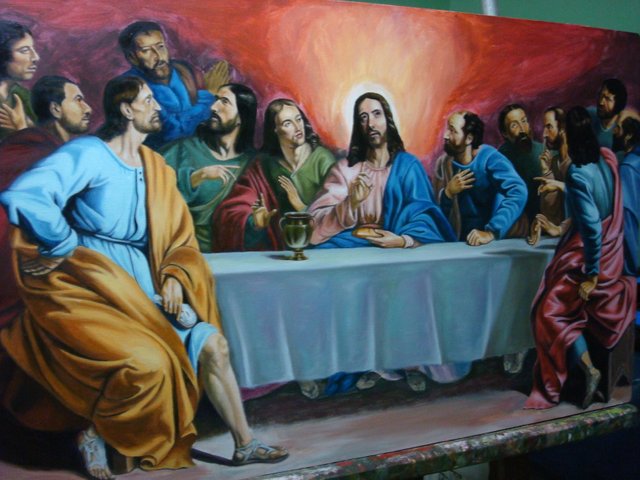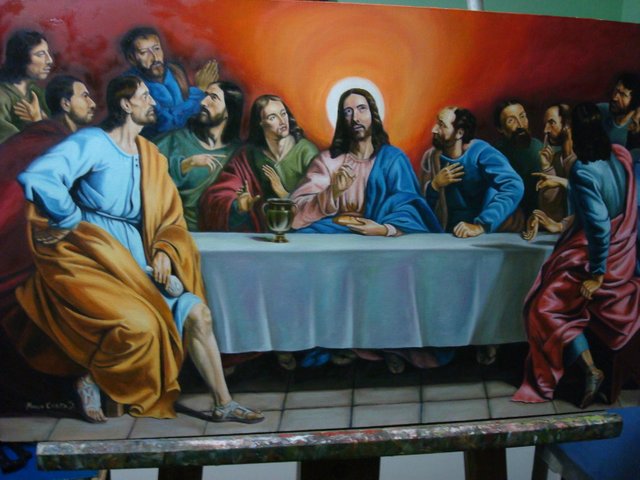 Painting finished and framed, thank you for coming here. God bless you all!