Hi Everyone ❤
This is the second scribble portrait I made for the special prizes of the contest "Portraits of Vietnam Steemians 2018" I held before. This contest encouraged people in the Vietnamese community to nominate others who they like and are inspired by. Then I drew the Steemians nominated by the winning posts in my scribble style drawings as gifts from me for all the great work they have done to help Vietnamese Steemians.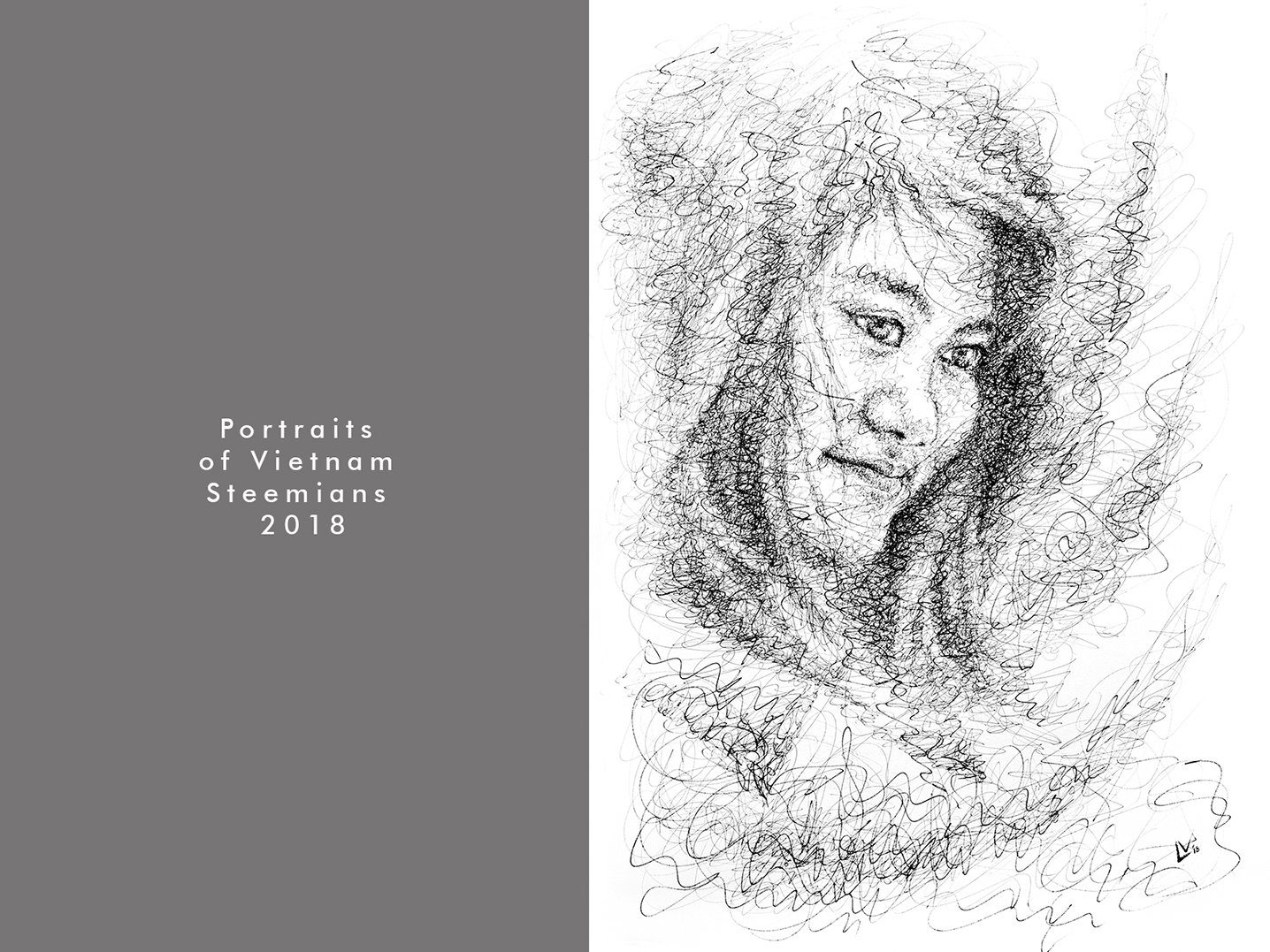 More informations about the contest and the results are here:
About the prize winner
@lenancie is one of the winners for this special prize. As a Curie prospective Curator and a Moderator of Teamvn on Discord and Steemit group on Facebook, she has worked hard to support everyone and has done all this while staying humble. She supports so many Vietnamese Steemians from the early days to now, not for self benefit or fame, she simply loves to see everyone be successful.
Her persistence in her actions has allowed her to achieve great results for our community. She never gives up, even though she may be getting less in rewards than others.
She is selfless, never takes any advantage for herself or her friends. And I love her open mind and good heart. She always wants to seek out new talented members and she's willing to let them even surpass her own position in the hierarchy for the benefit of the community.
Thank you @lenancie for all the high qualities and values you demonstrate and for being a great example for our community. I trust that if the Vietnamese community has more people like you, we will be stronger together and go in the right direction, have fewer problems like the ones we are having.
Drawing Lenancie
Here are some steps of the drawing process of this scribble portrait.
At the beginning, as my habit, I start drawing the general shape and layout first. You can choose many different ways, drawing from inside out or outside in, from the eyes first or from other parts first … It's up to your preference.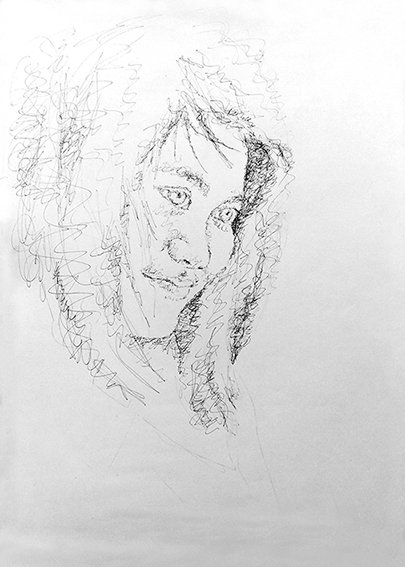 Then I worked on her hair, added more shadows to make it separate from the face.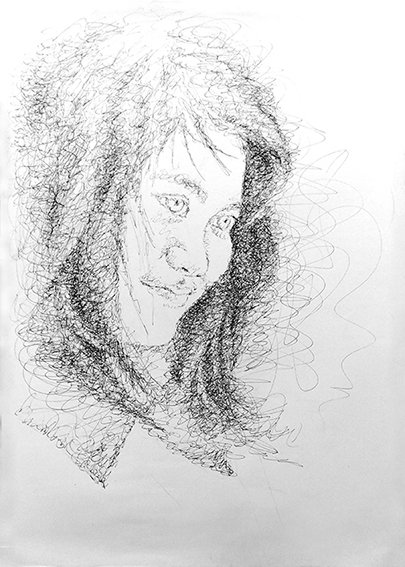 The next step is to add more details on her face, focus on the eyes, nose and mouth. And I put more shadow on the background.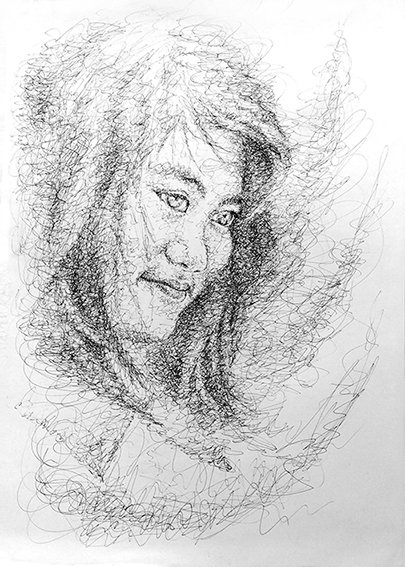 When you do scribble drawing, let the lines fly freely but also mindfully. Don't be scared that the free lines will destroy the portrait. But also use your feeling to know where to put. It's kind of balance zone in your mind. And make sure that from the start to the end, every line must be a scribble and you can not make mistakes.
And here is the final scribble style portrait drawing of @lenancie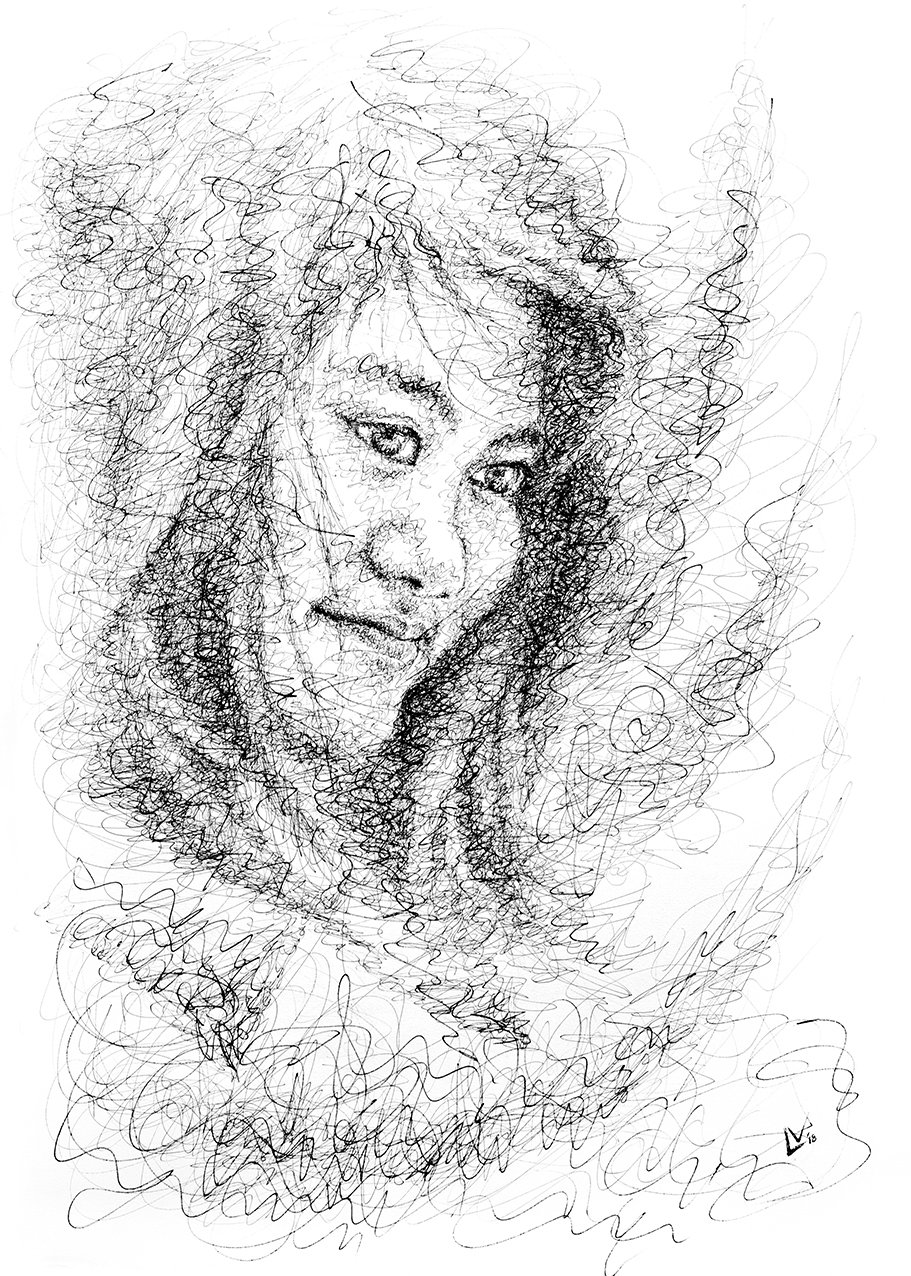 In my next scribble portrait I will provide more guidance on the process, hopefully it can be more like a tutorial. If you like this style of drawing, we can share the experiences together.
Thank you all for taking time to read this post, I hope you enjoyed it. It gives me great joy to be able to share my experiences with you all. If you enjoyed reading this, please share it with others by resteeming this post.
❤
@livvu