The Lost Ghost part 1 | Lires Artwork Process | Original Art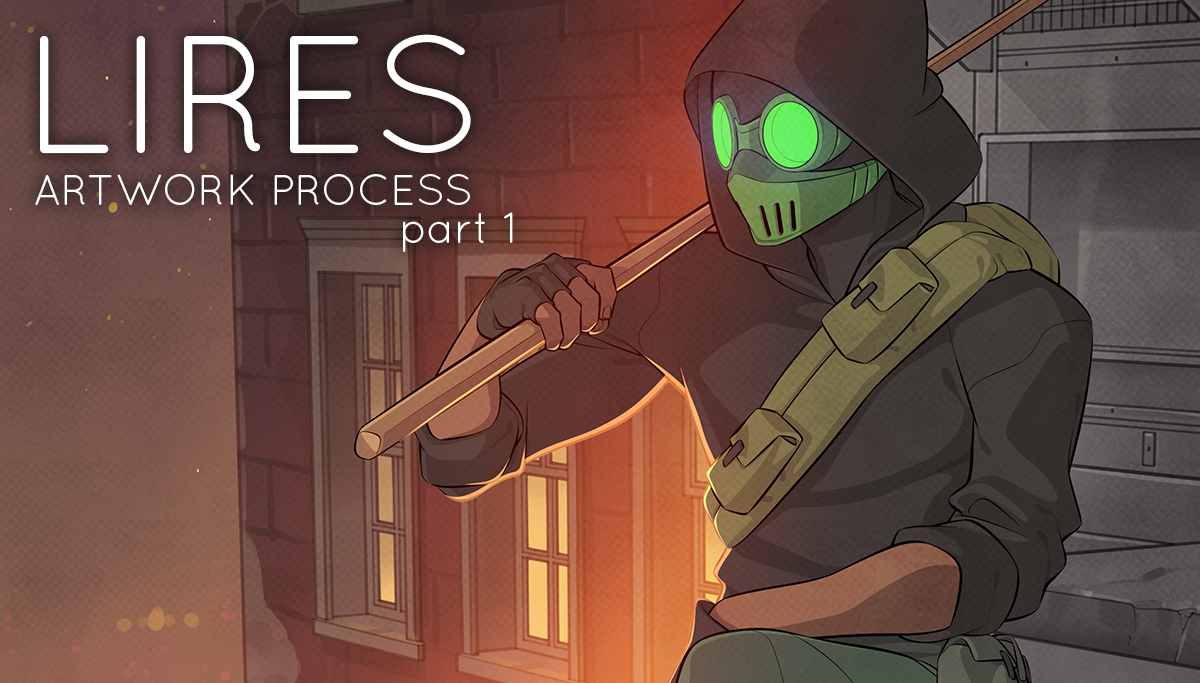 Hey guys! This will be a 2 part process where I'll also discuss about how I will animate my artwork. But first, I should create the artwork first. Although this time, since I'm planning to animate this one, the process will be a bit different than usual.
Before I begin, I would just like to suggest that you vote for @curie as witness here https://steemit.com/~witnesses. @curie has helped a lot of artist who's just starting here on steemit, just like me.
And also check out @smartsteem! I think they're onto something amazing for quality-post steemers!
References
Some great action poses given by the character owner.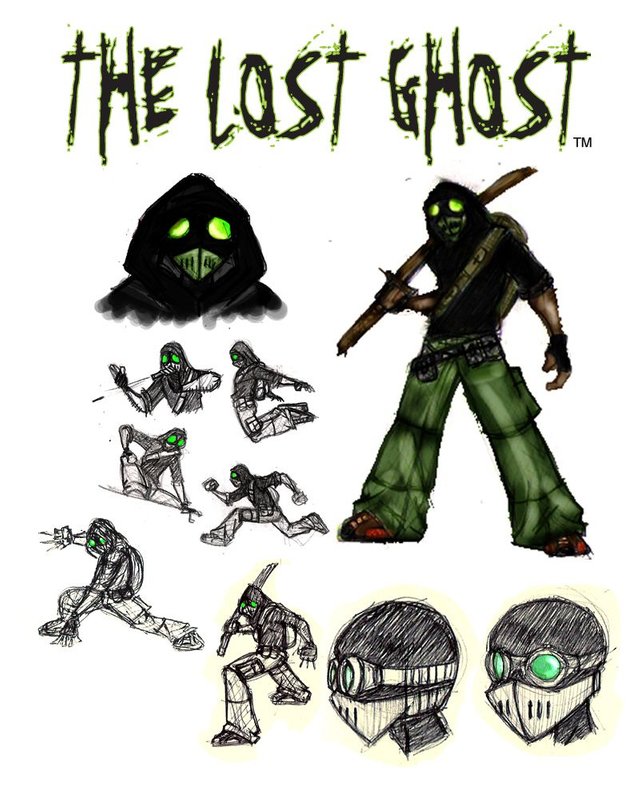 Using SH Figuarts
I was finally able to buy one of these and was excited to use it! I bought a grey Body-kun and Body-chan on amazon.ca for CA$95 and CA$105, respectively. It came with a bunch of accessories like celphones, katanas, laptops, guns and more!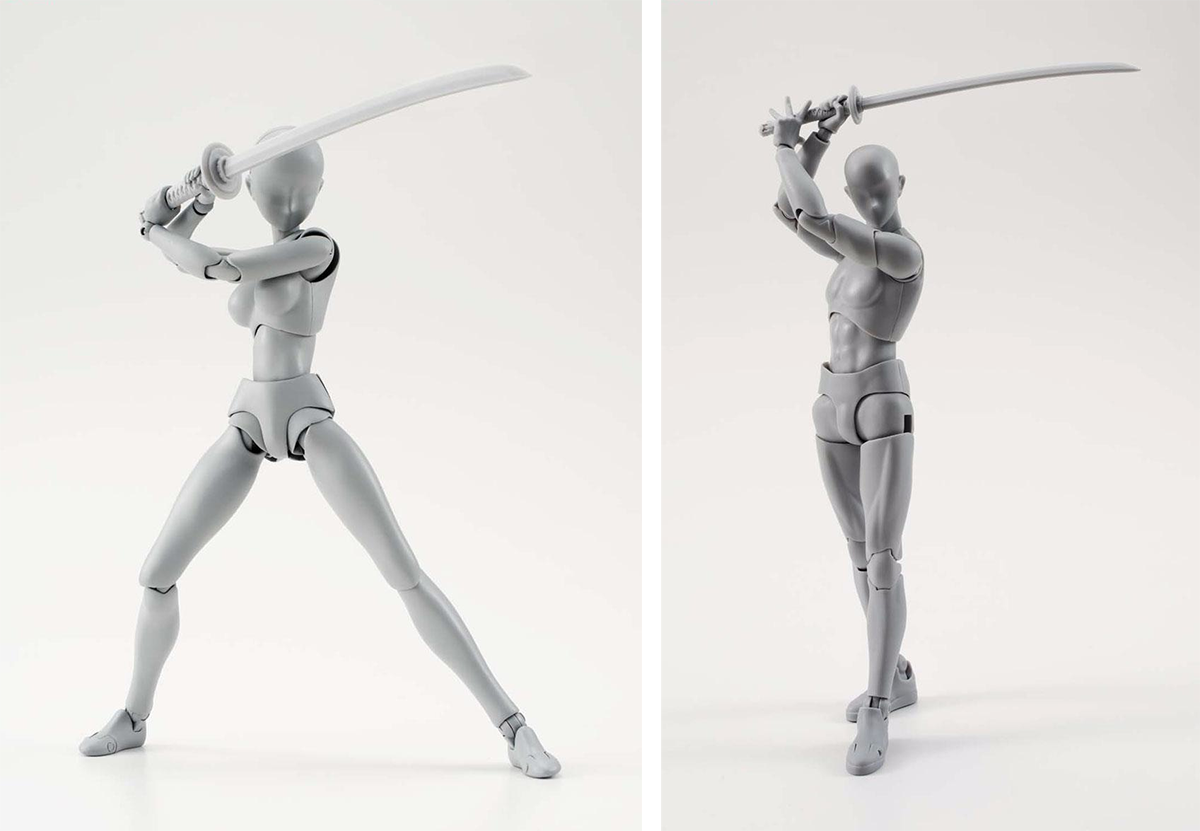 Sketching
So first I finalize a pose that I feel would fit perfectly on the scene that I'm thinking. Take a photo. Then sketch on top of it.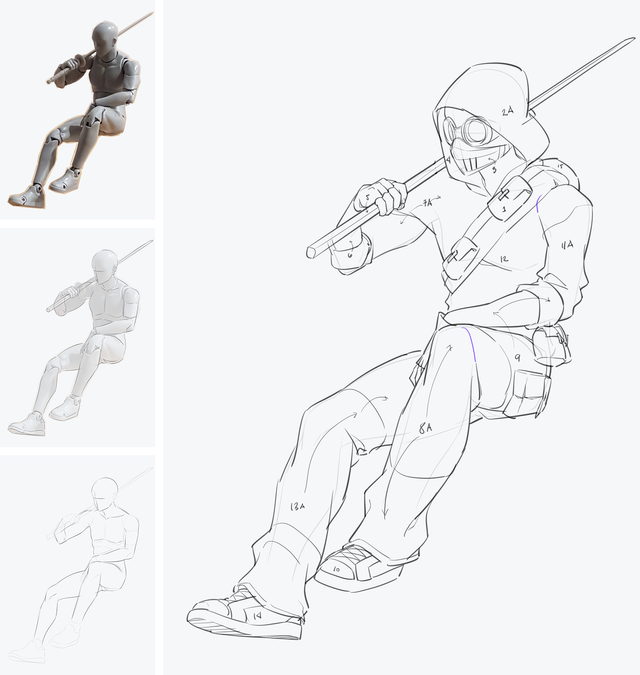 For the background, I used SketchUp and then sketched on top of it in Manga Studio (MS).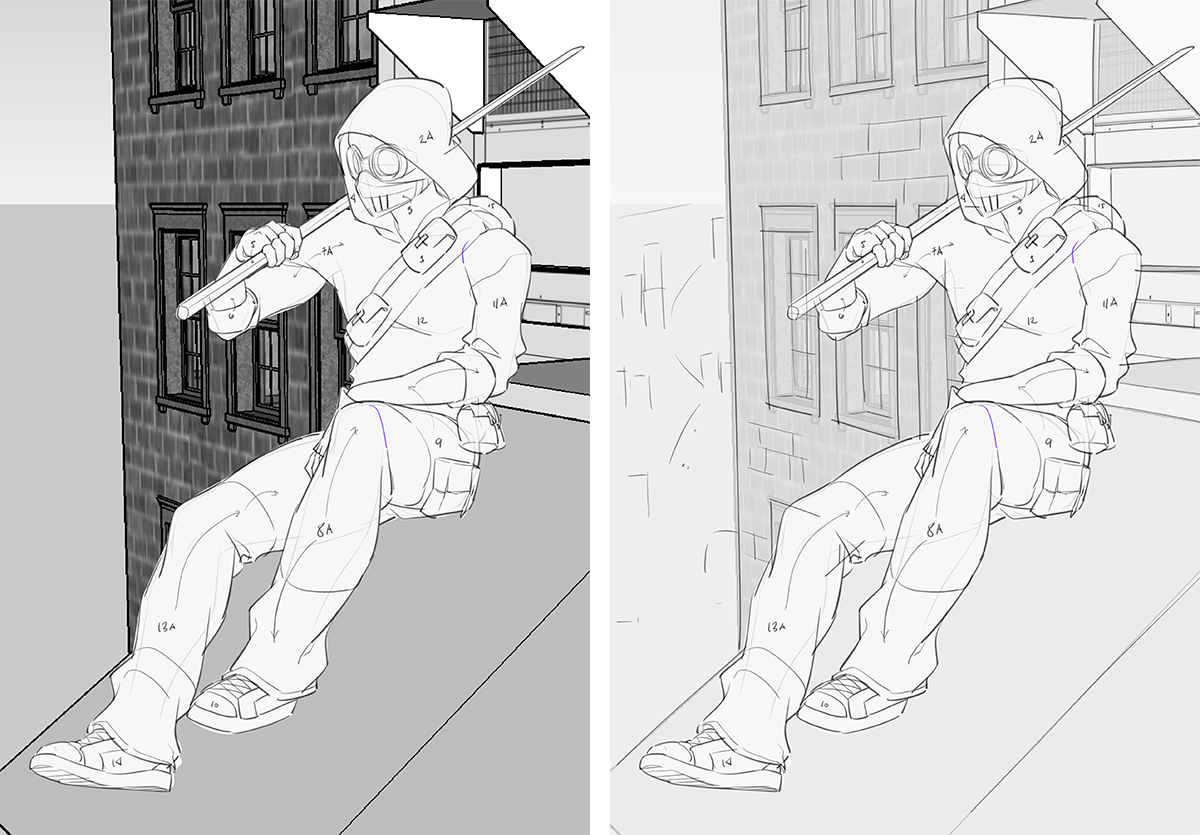 Inking
Since I'm going to animate this artwork, I ink the parts that I'm going to animate, separately.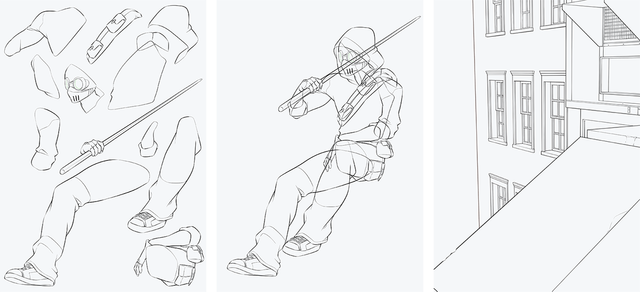 Cel-Shading
I color them separately as well using MS.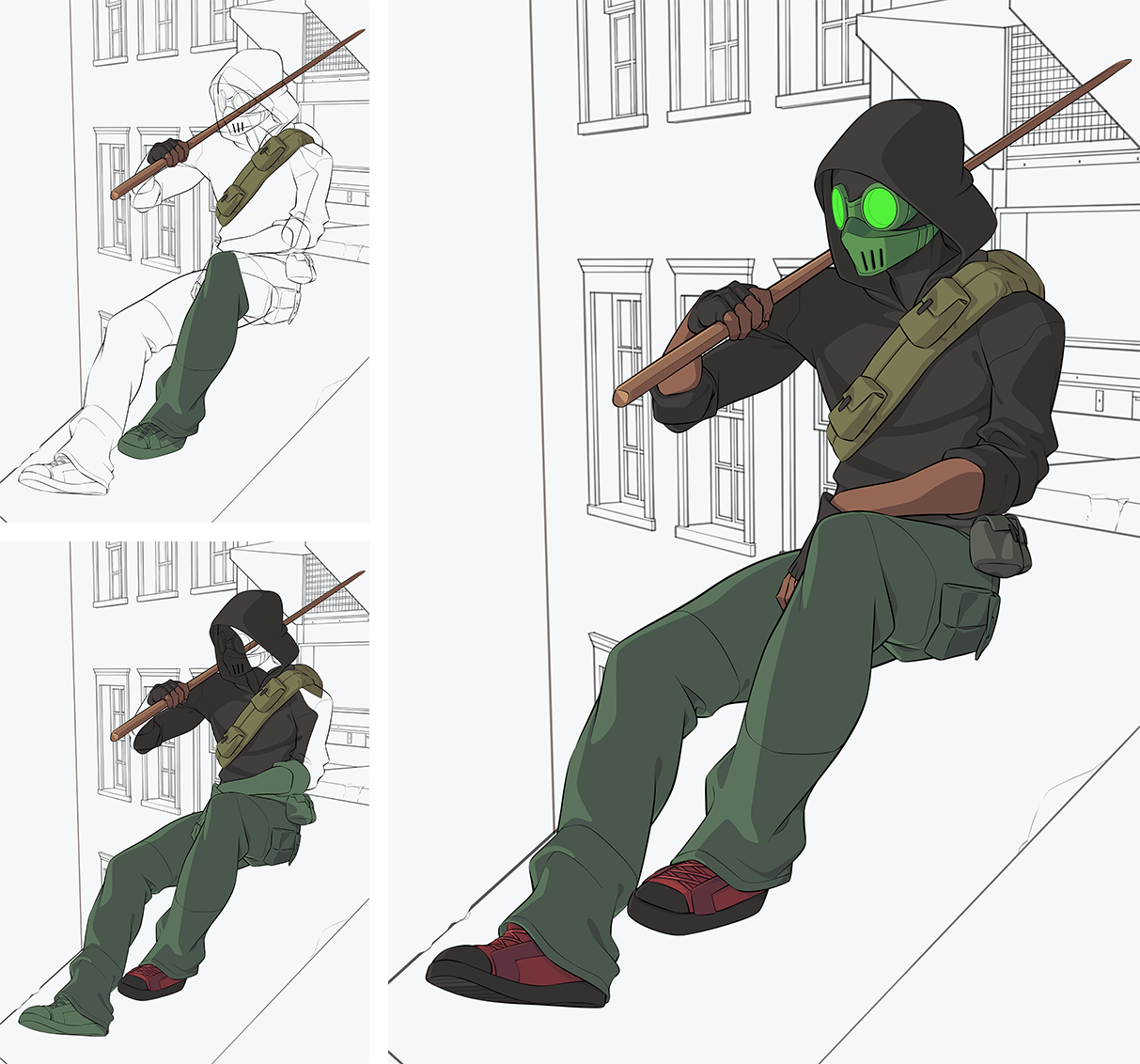 Painting
I painted the BG in SAI.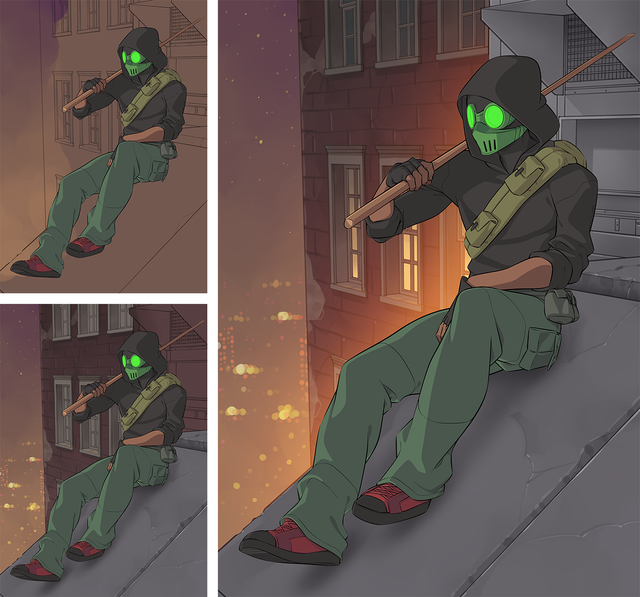 Final Product
Now the artwork is finished, I can now animate it! I'll do that on part 2. ^-^