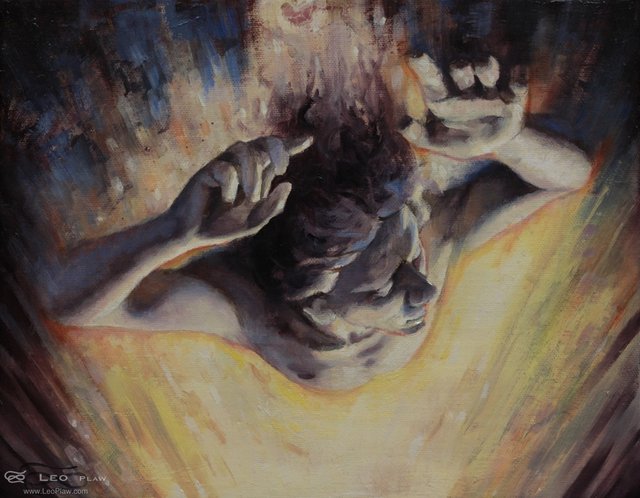 Over the past couple of months I've felt a bit like this fellow, having to go along with the flow of things, while still keeping up with the necessary things, especially painting. This is the reason you haven't seen me around Steemit.
The positive of this is there is a backlog of new artwork to share with you all. =)
The title of the painting has also been appropriate for the crypto market. The start of this year left us wondering where it was all going. But since the end of Spring it's orientated itself to onwards and upwards. There is so much now happening in this space with the mainstream world now wanting to jump on the boat, Facebook Libra and various central banks talking to starting digital currencies to compete.
It looks like crypto is here to stay.
"Which Way is Up?", Leo Plaw,, 30 x 24cm, oil on canvas
Leave a comment below, upvote and resteem if you like it.
More of my artwork can be found on my website. LeoPlaw.com
And if it takes your fancy, subscribe to my newsletter.