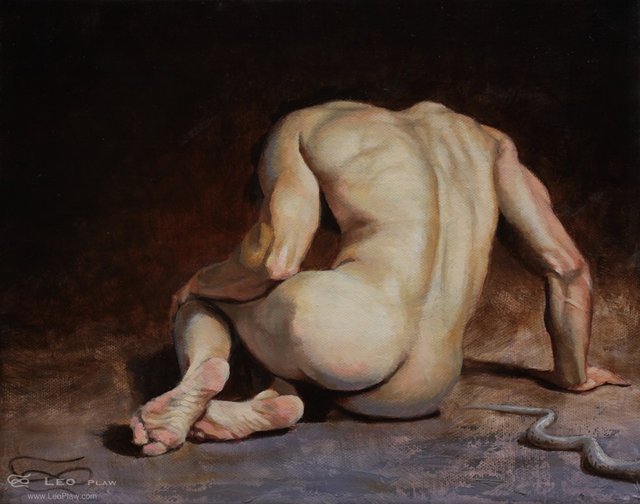 I was intending to keep my Steemit artwork updates in order, but, I couldn't resist sharing my latest painting.
"Unforseen Dangers", Leo Plaw, 30 x 24cm, oil on canvas
Sometimes it is not what is hiding in the dark which is the threat, but what is in plain sight and often overlooked.
Leave a comment below, upvote and resteem if you like it.
More of my artwork can be found on my website. LeoPlaw.com
And if it takes your fancy, subscribe to my newsletter.