Hey, Steemit! Come on in. Sit down. It's late but I'd love some company. Nightfall here in the Twin Cities and this evening, I'm going to share some some thoughts on the annual festivities known as "Inktober". I've always wanted to participate in this, doing an ink drawings every day during the month of October […especially with my documented love for comics]. 
Sadly, this is another year I can't commit to Inktober. Excuses, excuses, but in my aging wisdom I've grounded myself with the things I'd "like" to do with the reality of the things I have time to do. I'm a dad and I'm a dad full time. Photography is how I pay the bills. Steemit commands my time beyond those things, then travel, MTG, comics, life.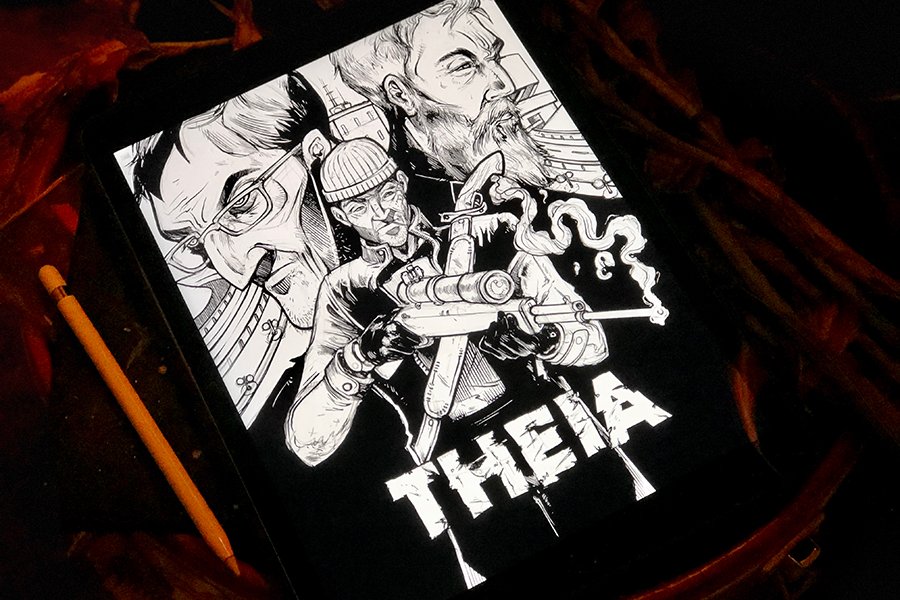 Trial by Comics was my last real commitment. It's something I gave a lot of thought to and had to decide if it was realistic I could follow through week in, week out. One drawing a week shouldn't be unreachable goal under any circumstance with the exception of real family or life emergencies and I wanted to give something back to the Steemit community to foster it's growth, especially in art and comics. Trial by Comics is only in it's sixth week but it's already gained so much momentum I know it's here to stay. Once Steemit communities are introduced, it's going to explode. No regrets on time and resources spent on Trial by Comics.
Still, though, I'm a little sad Inktober isn't happening for me, yet again. I thought I'd take the opportunity to share some of my favorite comic book inking I've done n the last year or so in a post here, esoecauoly considering much of it was Steemit-centric. Everything shown below was done digitally using the iPad Pro, Apple Pencil and Procreate app. So, in no particular order.
@jamielefay's "Bring Ahe'ey to Life" Contest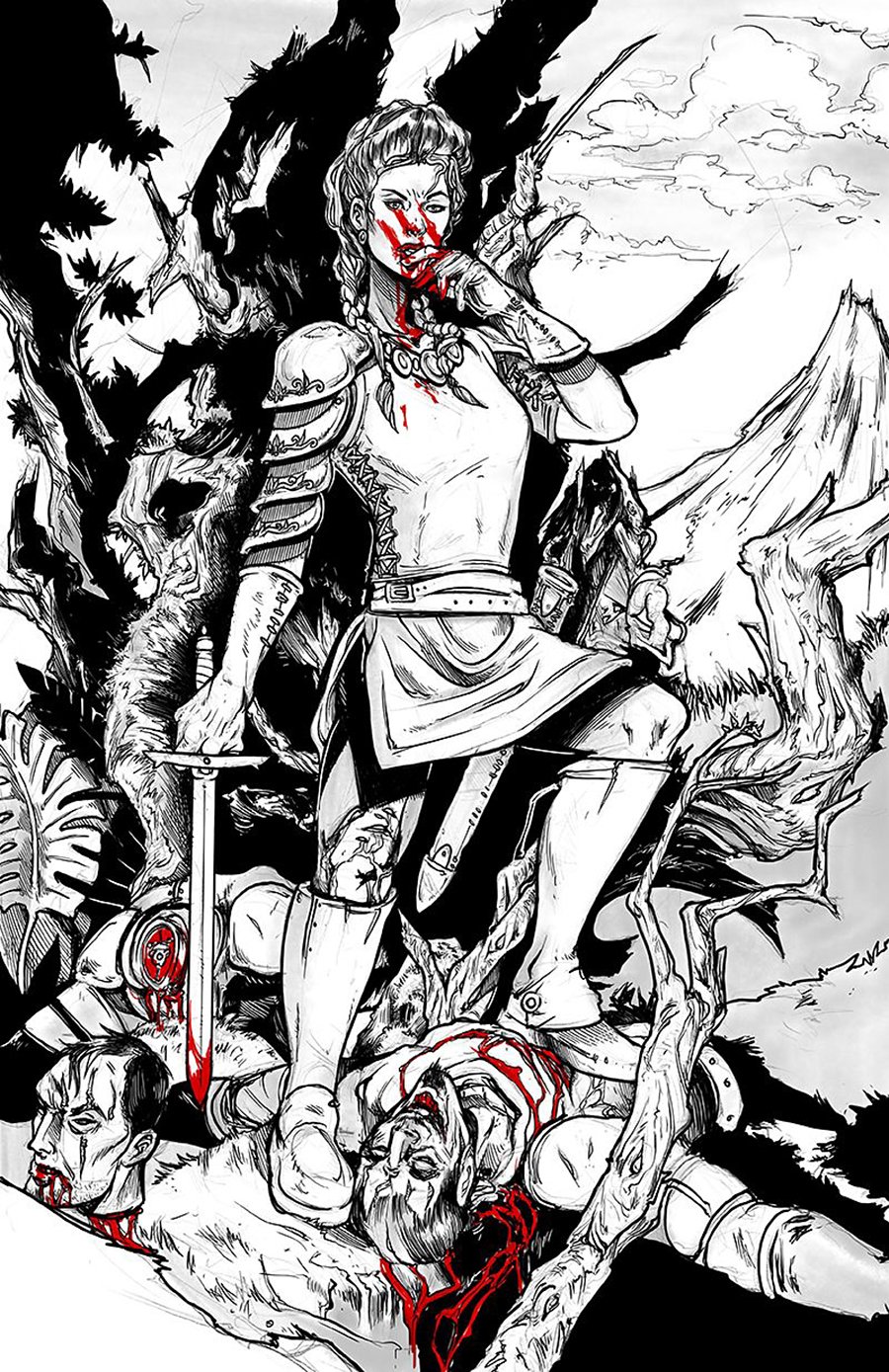 @jamielefay is a novelist that made a big splash in the Steemit community in it's early days. She began posting chapters or her fantasy novel "Ahe'ey". She ran a contest for the artists on Steemit to draw or paint interpretations of the characters in Ahe'ey. This was my entry for the character Sky. I think I got second place and 177.000 SBD's! Curious why @jamielefay disappeared from the community. She was killing it with post rewards long before the rest of us.
Vampire Hunter D for Steemit Anime Drawing Challenge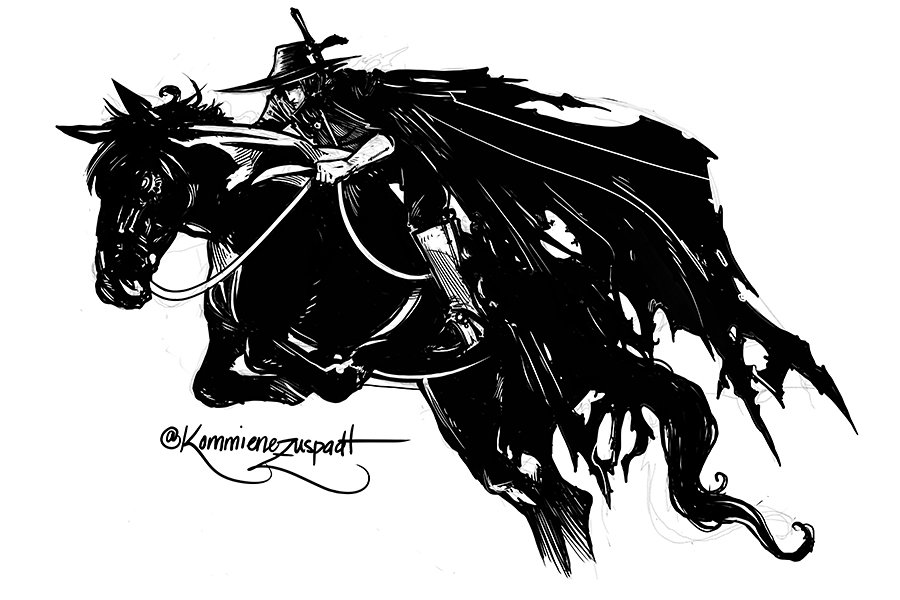 There was a anime art contest a few weeks ago here on Steemit, and although I'm not a die hard anime nerd like @vermillionfox, I decided to enter an inked piece of Vampire Hunter D; one of the few I've always liked. Done on the iPad Pro using Apple Pencil and Procreate app.
THEIA; My own comic that wasn't meant to be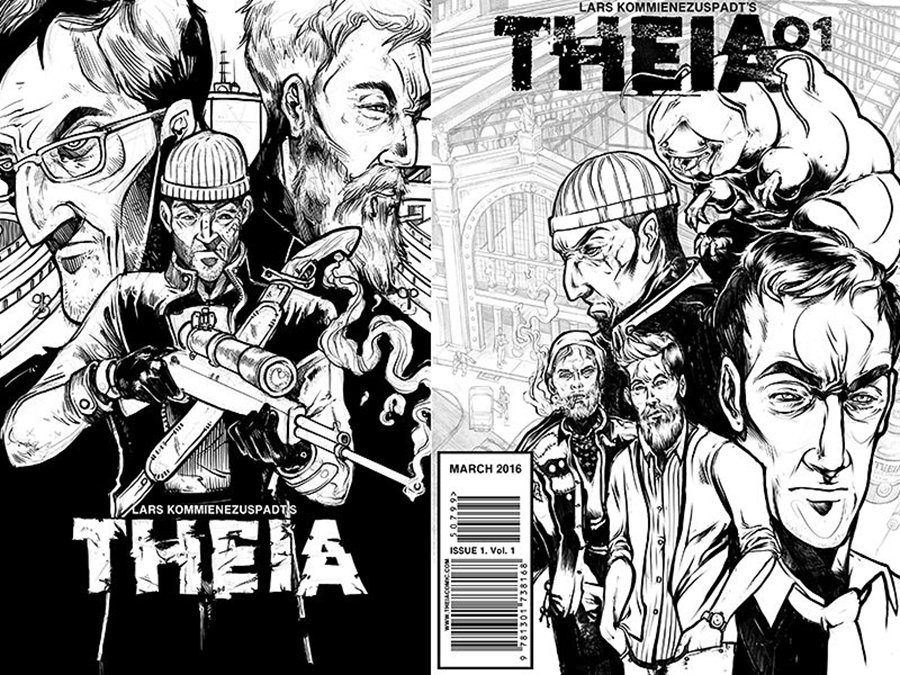 This is still a sad story. Well over 10 years ago, I saw a special on Disovery's "Most Extreme" where I first learned about the tardigrade, or waterbear. I developed a story of a bioengineer who successfully graphed extemeophile DNA to that of a human. I wrote the entire first issue and developed all the characters. These pages were for the front and back cover of the first issue of THEIA. Unfortunately, about 2 years ago, I woke up to texts from several friends with the same articles cited in "I Fucking Love Science" and "Now This" that was literally the premise of my THEIA comic. I waited too long. It knocked all the wind out of my sails to continue, but these pages are still some of the best inking I've ever done.
I'm sure I can dig up a few more pages of inked comic art so I may do a second "nod to Inktober" before the end of the month. For those considering entering this week's Trial by Comics "Magic: The Gathering" contest, the deadline is this Friday. Any medium is fine so ink something and hit two birds with one stone!
Thanks for reading! I post daily, so for more illustration, photography, art and the stories behind the work, follow me here @kommienezuspadt!