Good evening, Steemians! I'm making this post earlier than usual tonight because it was done, more or less, last night. I finally made time to draw. Not that I could really afford to, but it's essential for mental and creative health. I've had a stressful few days thanks to @tarotbyfergus, and life in general, but mostly @tarotbyfergus. There's been an ongoing Magic: The Gathering drama which you can read about in his stupid post "Planeswalker deck of doom! aka The Bane of @kommienezuspadt", but probably shouldn't because it doesn't say anything important and is a huge waste of time. I digress. I got to draw more this week than usual, and I really needed that.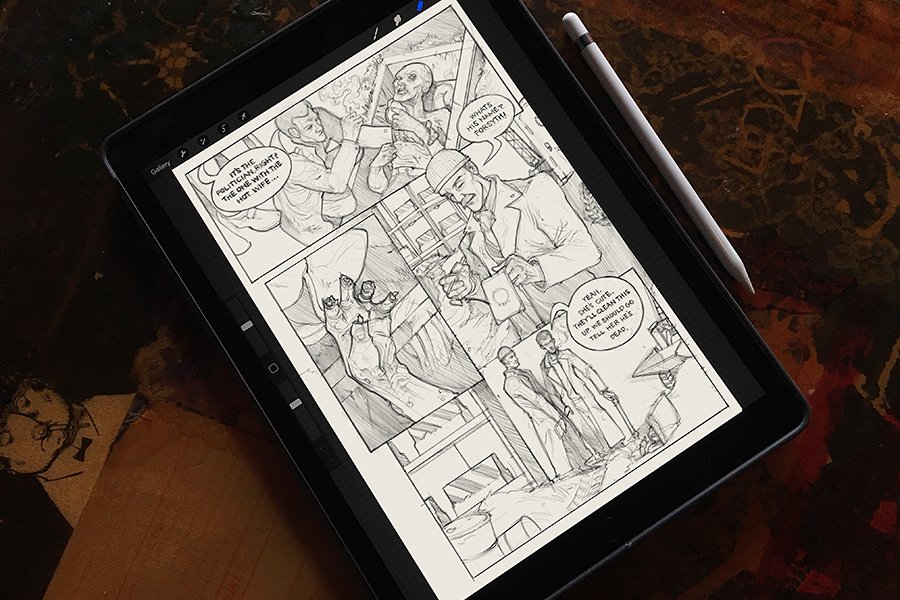 The drawing I made time to work on was comic book stuff, and not just any comic book stuff, the second page of my Steemit inspired comic, Cryptopia. For new followers that haven't heard about this project, you should take a look at my previous blog post "Full script of issue #001, my Steemit inspired comic!". This story is near to my heart and it's a daily struggled to get ahead of all my photography work to put in a few hours on Crypto, it is coming, though. It looks at a near-future world where cryptocurrency surpass the threshold of holds, earnings and trading over fiat currencies, world-wide.
This is the second page. The story is just getting underway. I introduced the London deceives, Howe and Arendse in an earlier character design profile, "Detectives Howe and Arendse character designs for Cryptopia comic!". You can read everything about them in that post. They just arrived on the scene of a hideous murder. A prominent conservative politician instrumental in bringing widely accepted cryptocurrency wealth to London was found buried alive in a small casket on the edge of a construction site.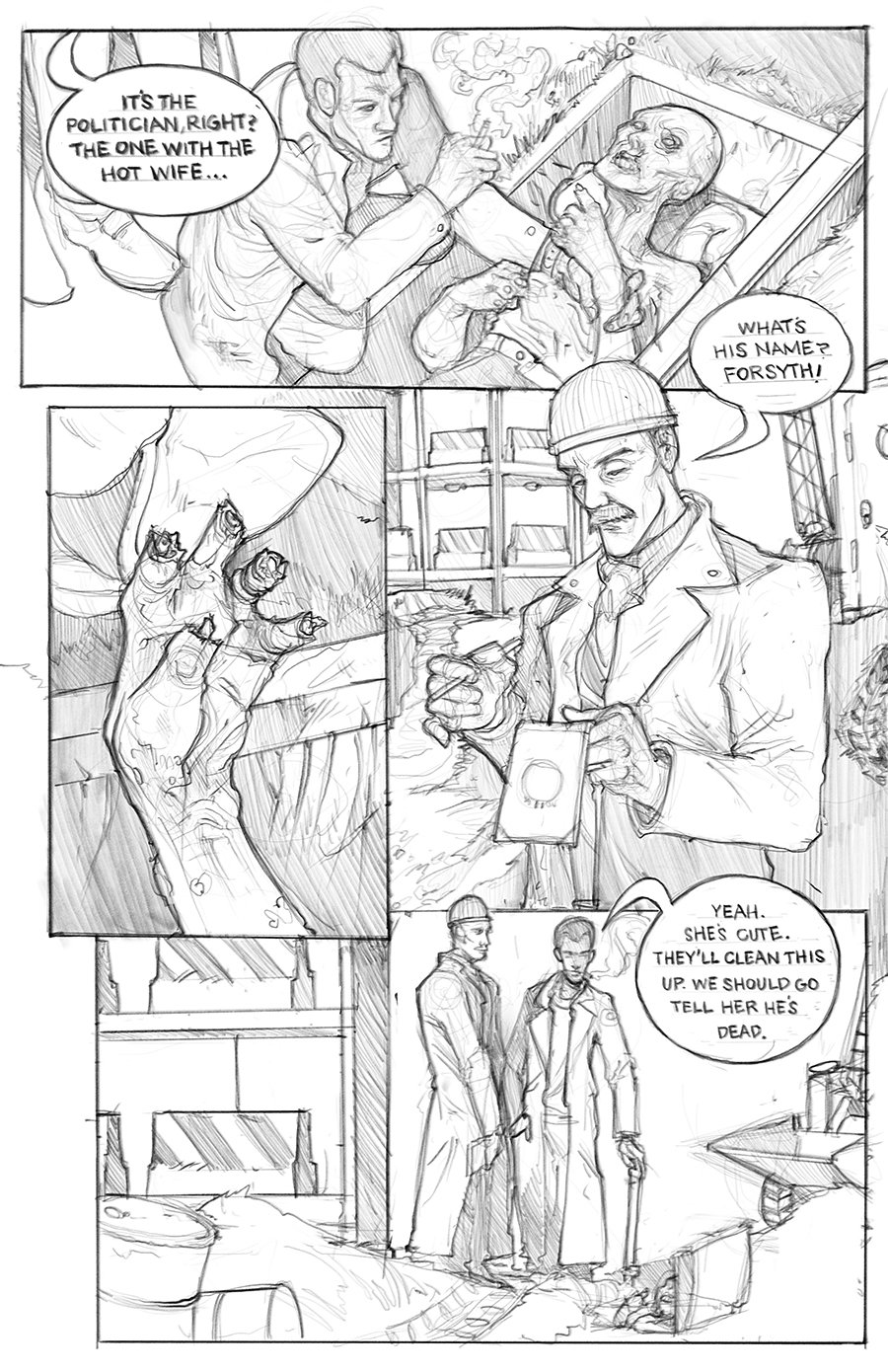 Detectives Howe and Arendse inspect the body and the gruesome manner in which he was killed […the coffin was equipped with a muffled pipe to allow the flow of oxygen and was left with two cases of bottled water]. They realize that the murder victim is the husband of another well publicized politician, Freya Thatcher-Forsyth. In the comic pages, the story will develop, but as I mentioned, the entire script of issue one if already available to read.
This was drawn using Procreate, the iPad Pro and Apple Pencil. I absolutely love this iPad and I'm going to be doing a deep dive on the new iPad Pro, specifically for writers, creatives and artists. It'll be posted exclusively here because, after all, it was bought entirely with STEEM rewards. Many thanks to @cryplectibles and @bryan-imhoff for keeping the comic hashtag thriving here on Steemit, also to @catapanoart and @anritco for pushing me to do my very best. Their work is top shelf and every post they make reminds to be sharpen my skills and up my game.
Here's a look a the hyperlapse drawing. I post daily. Thanks for reading and supporting artists here on Steemit! For more illustration and comics, art and photography, follow me here @kommienezuspadt.