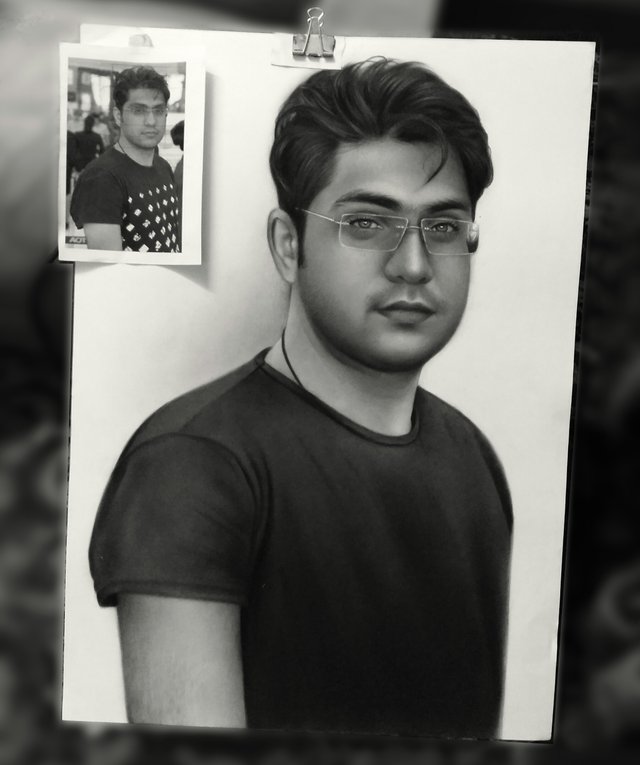 Hello dear friends.
Hope you had a good day.
Today I painted my dentist's face and donated it as a gift.
His name is Dr. Amir hadavi.
He was very happy after seeing the painting and thanked me so much.
I did this in the a2 size using the charcoal and brush technique.
. Hope you like it too
Thank you very much for your attention.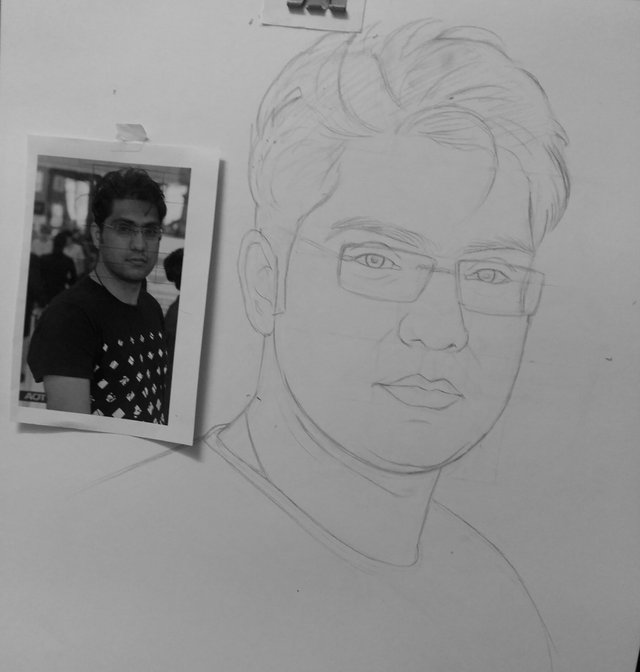 This is a basic drawing of the design that needs to be done first and all components are drawn. And then do the shading.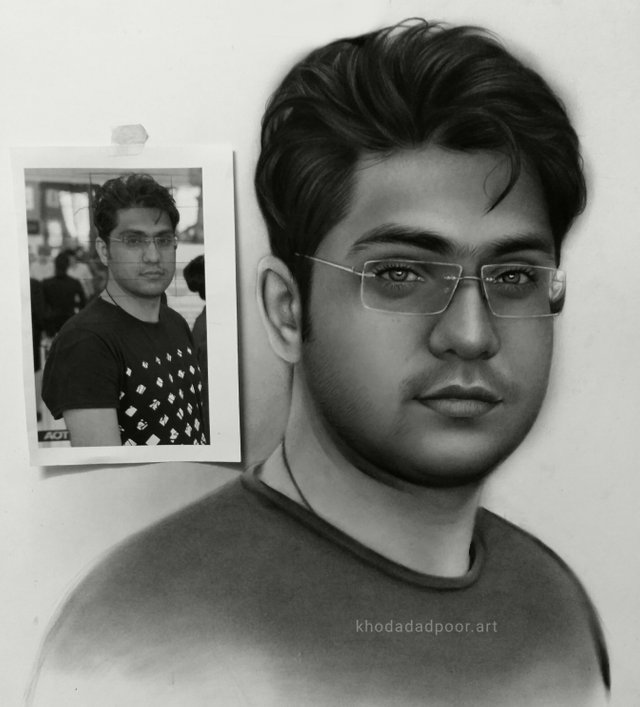 In this picture, almost everything is done and only her body is left to perform.
Thanks.
Art by @khodadadpoor