Portrait 6 - Pencil ✏ & Pastel art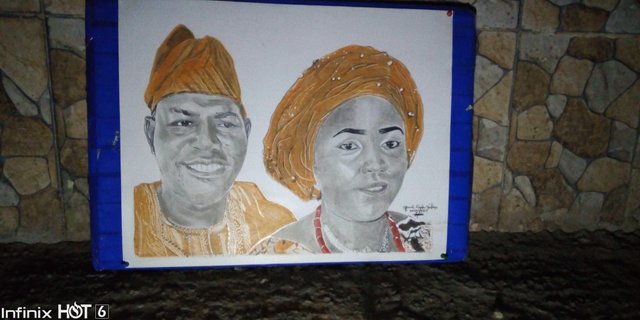 Hi amiable steemians,
It's me @kayda-ventures here again to exhibit my 6th portraiture here on steemit.
---
Before I will go on with the procedure of how I made this portrait, I want to really appreciate the love and support rendered to me by all steemians. You all have been wonderful as I have been really motivated by series of post and encouragement from all steemians..... Steemit is the best blockchain ever.....
---
Straight to the production of this portrait.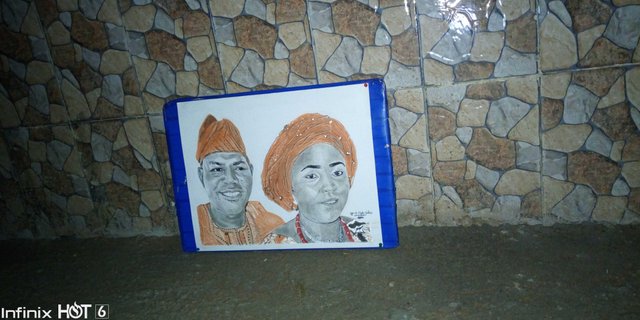 This art was made as a symbol for love and picture taken during a wedding engagement.... In life, it is essential to show love. Love shared between couples are always the best. Their pictures together symbolizes so many things but my post tonight won't be for explaining that..... I will create a post to talk on this real soon.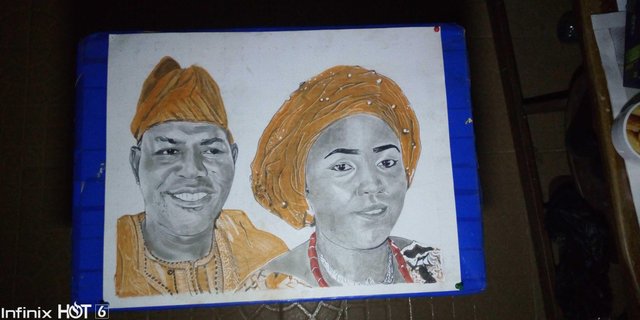 materials used
Mechanical pencil ✏
Pen ✒ marker
Fei yan pencil ✏
Tippex
Colour Pastel
Electric eraser
Cotton bud
Tissue paper
The above equipments are what I used in making the portrait......
In my previous posts, I have been explaining the processes of how I make my portraiture..... And I followed the same processes again this time...
I will only explain the use of the new equipments I used in this.....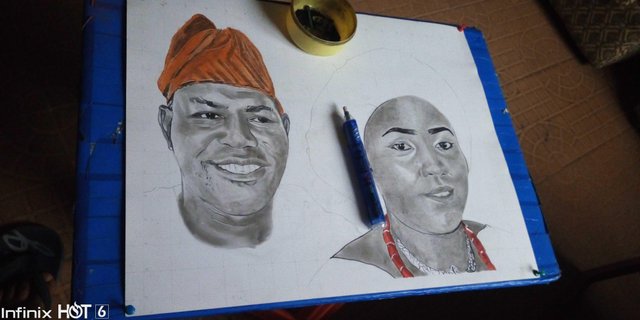 The tool you are looking at on the portrait is what is referred to as an electric eraser. It is what I used in creating the details on the face. To indicate the smiling face and also in the completed portrait, it is what I used in creating the details on the cap, head tie and the cloth......
It's usage is abit complex for a beginner due to the vibration that comes from the tool.... The grip shows how it works perfectly.......
---
That is the only new equipment I used in this portrait.... All others are familiar with you already.
---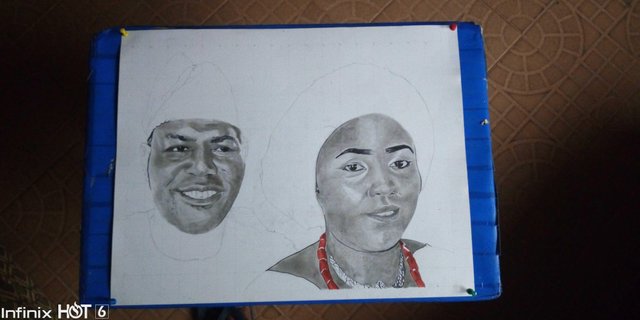 ---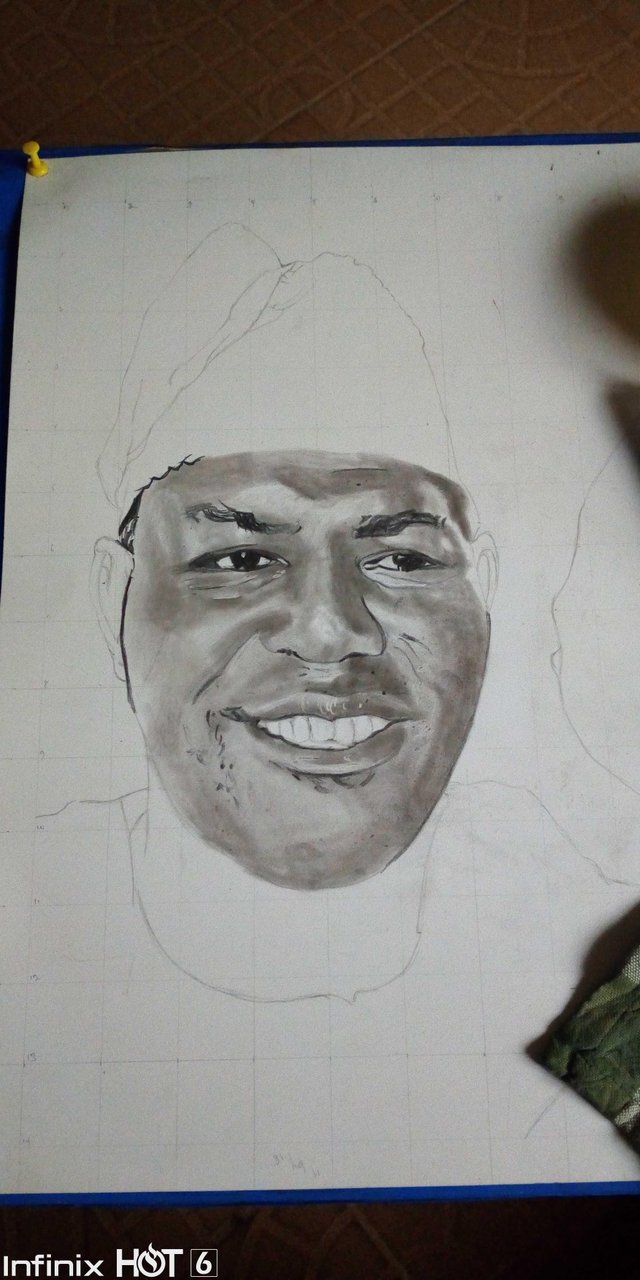 ---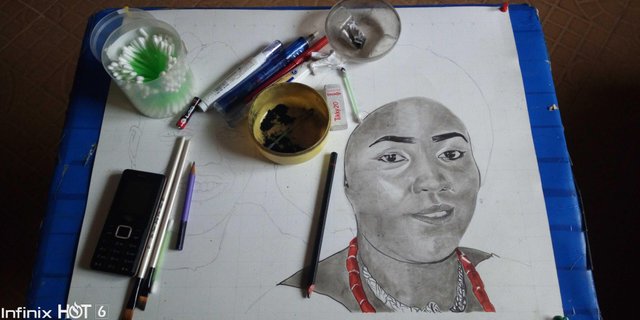 ---
That is the little pictures for this portrait.
Question, contributions and tutorials are allowed.......
Thanks for reading and checking through.....
@steem @steemit @esteem @ocd-resteem @partiko @art-venture @art @wafrica @nathanmars @theycallmedan @simplymike @bdcommunity @upmewhale @smartsteem @bdvoter @smartmarket @chbartist @gregm @nothus @the4thmuskete @jphamer1 @brazilians