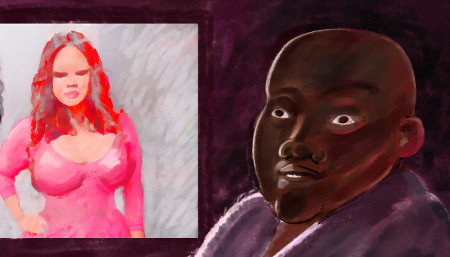 A couple of days ago I finished the illustration for episode 3 of @nevies' and my collaboration: the Professor Otagburuagu tales.
You can read the third instalment of the story here:
(And go vote for Nevies of course :)
We meet in the @adsactly short-story contest, Nevies as writer and I as the illustrator. If you write or paint take a look at the next contest:

Image 1
The short story consist of two scenes a motorcycle chase and a secret meeting in the corrupt Chief Olu Bayo house. The first one, the chase was pretty straight forward. I had an up close portrait of the protagonist, Inspector Raymond, as he try to outsmart the bikers and talk in the phone with his girlfriend Lucy.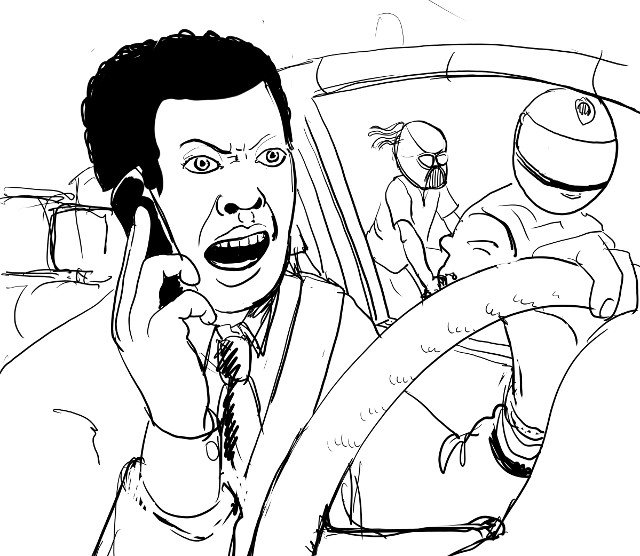 I started drawing the ink lines right away. For the bikers I used some references of Nigerian motorcycle people. One of them with a predator helmet :)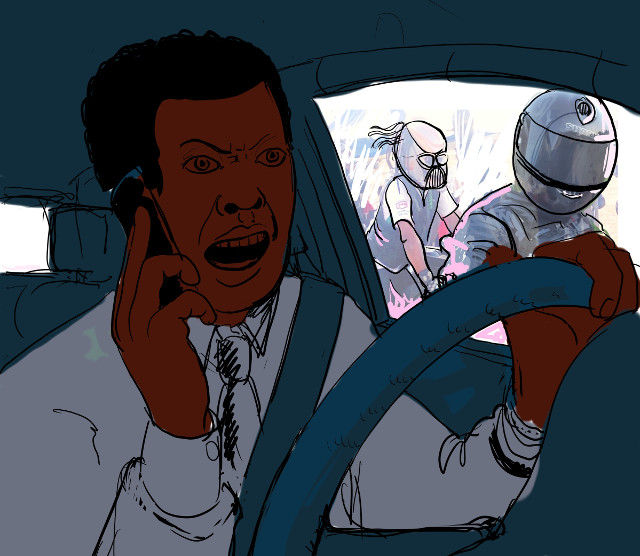 Base colours. You can see that I have used the references as ground colours for the bikers.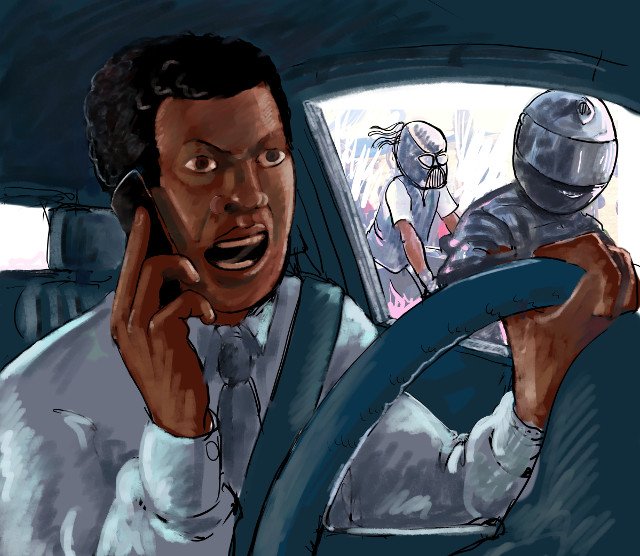 Fast and dirty painting on top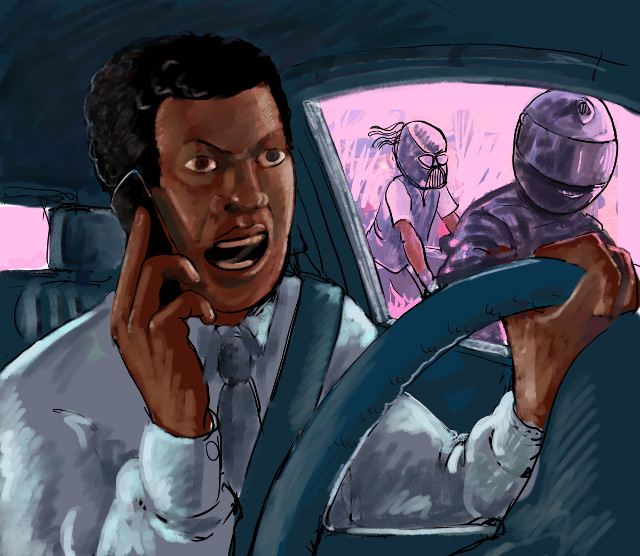 I added a magenta layer on the outside to make some difference between the two enviroments.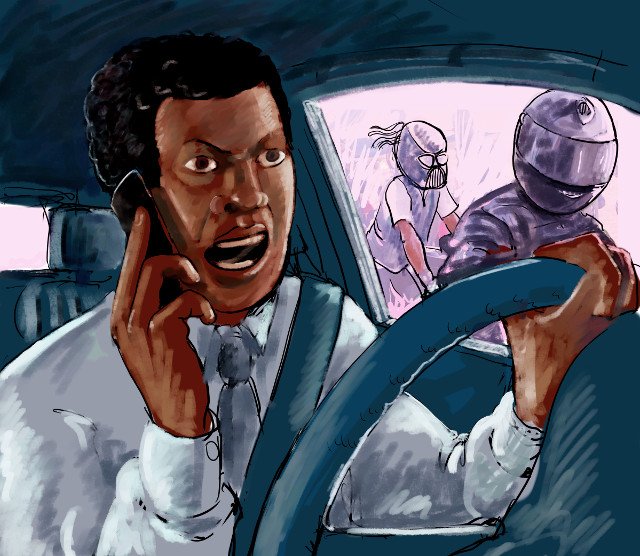 The finished illustration after colour corrections.
Image 2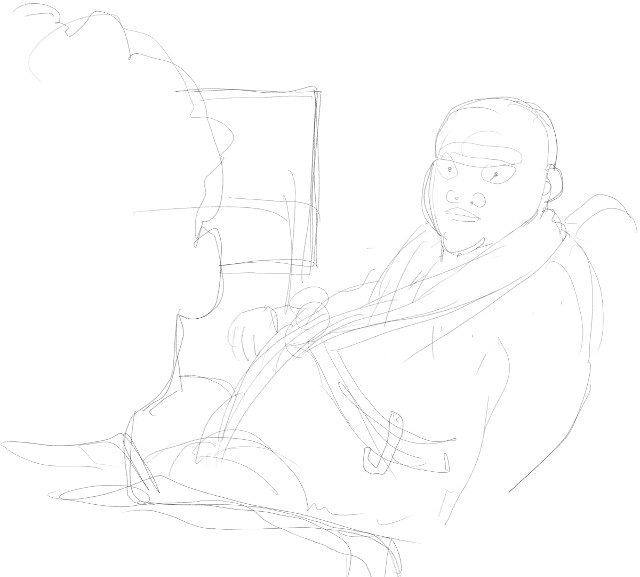 A very simple pencil drawing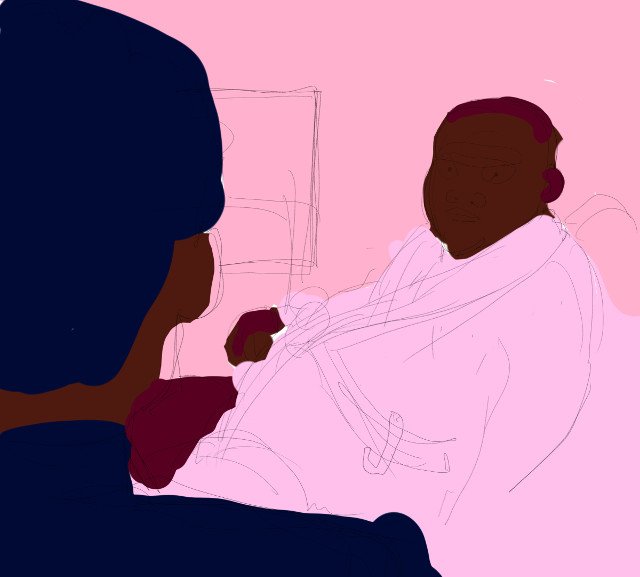 The base colours. I wanted the scene to be otherworldly and expressionist. Like a scene from a David Lynch film. Almost too warm colours.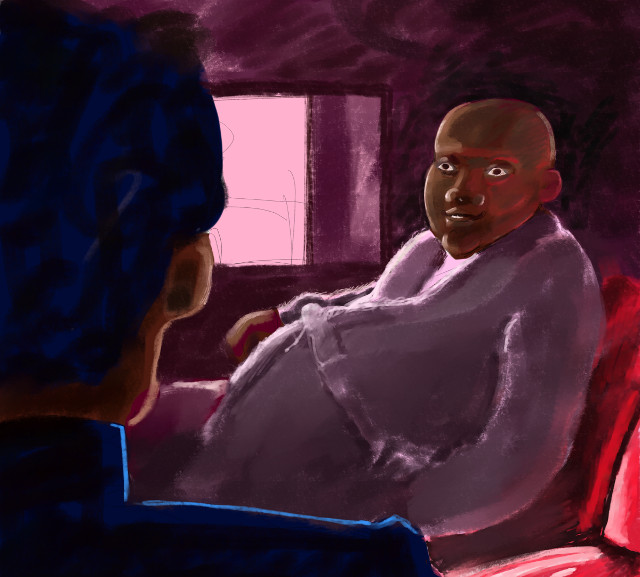 A middle stage. The Chief is looking like a greedy five year old. I kind of liked the crude way he was painted, but i lacked something to make the image interesting.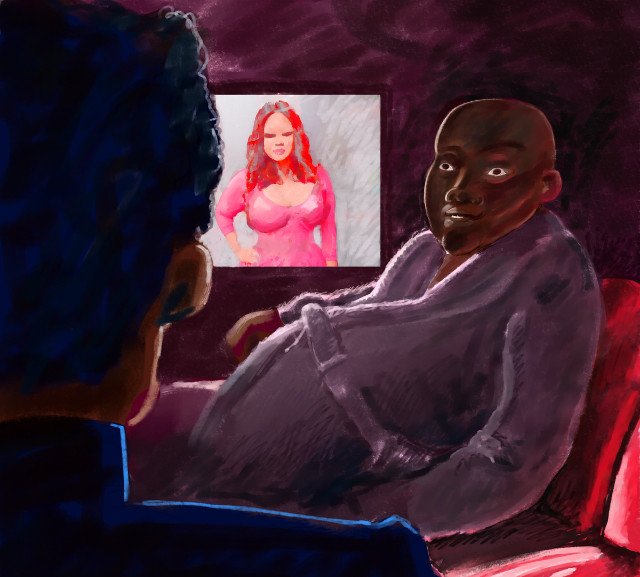 I added tv-screen with all the pink glory of the world outside of the sweaty livingroom, the things Chief Bayo wants, was creating a really strange composition and a weird feel to the image. I painted a bit more on Bayo's face, making him look almost hollow.
Just a little reference to explain what I mean when saying expressionism. The expressionists that had been in World War I came back with another vision of the world. An ugly and sinister one.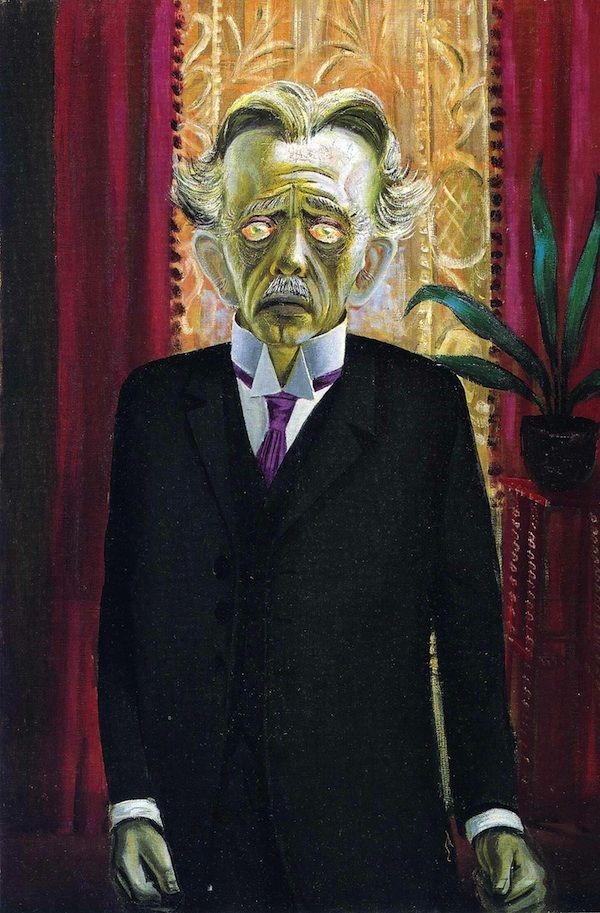 Portrait of Dr Heinrich Stadelmann, by Otto Dix, 1922


This work is licensed under a
Attribute - Katharsisdrill - Site: https://www.datataffel.dk/u/katharsisdrill