Quite a while back I made this drawing called Planet Caravan after one of the trippy and strange songs by the British proto-heavy bluesband, BLACK SABBATH.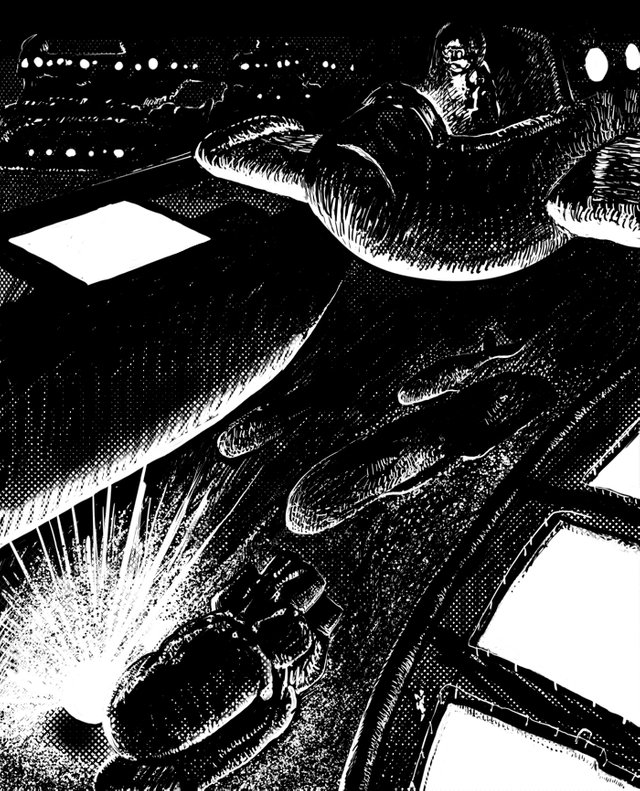 Planet Caravan
I wanted the drawing to have the same gritty and slightly unrealistic feel of the song, so I used a lot of halftones, not as shaders but as a way to distort the cross-hatching and for the decorative effect.
The song is a strange song, rooted between the hazy cosmos of the hippie brain and the real world, and as the spaceships reminded me of whales drifting through the water I decided to simply make one of them a whale to further add to the unrealness of the drawing. You can see it in the centre of the image.
Here is the Black Saabath song:
Planet Caravan from the album Paranoid from 1970
And here is a link to the high resolution drawing:
https://www.datataffel.dk/posts/416430