Hello Followers!!
Here is the next in the series of 4 artworks. I actually forgot to mention that this and the previous artwork I painted are to be displayed (with another 2 artworks that I am yet to paint) at an art gallery here in Melbourne, Australia. Pretty excited about it and I will share with you once they are up on their wall.
If you missed the last artwork of Jules from Pulp fiction, then please follow the link below, otherwise scroll down to check out the Walter White.
https://steemit.com/art/@jwmackay/time-lapse-of-airbrushed-jules-from-pulp-fiction-artwork-creation-video
So, what I am here writing about today is the Walter White piece, as mentioned this will be a 4 part display so stay tuned for the other 2. See below for the full time lapse of this artwork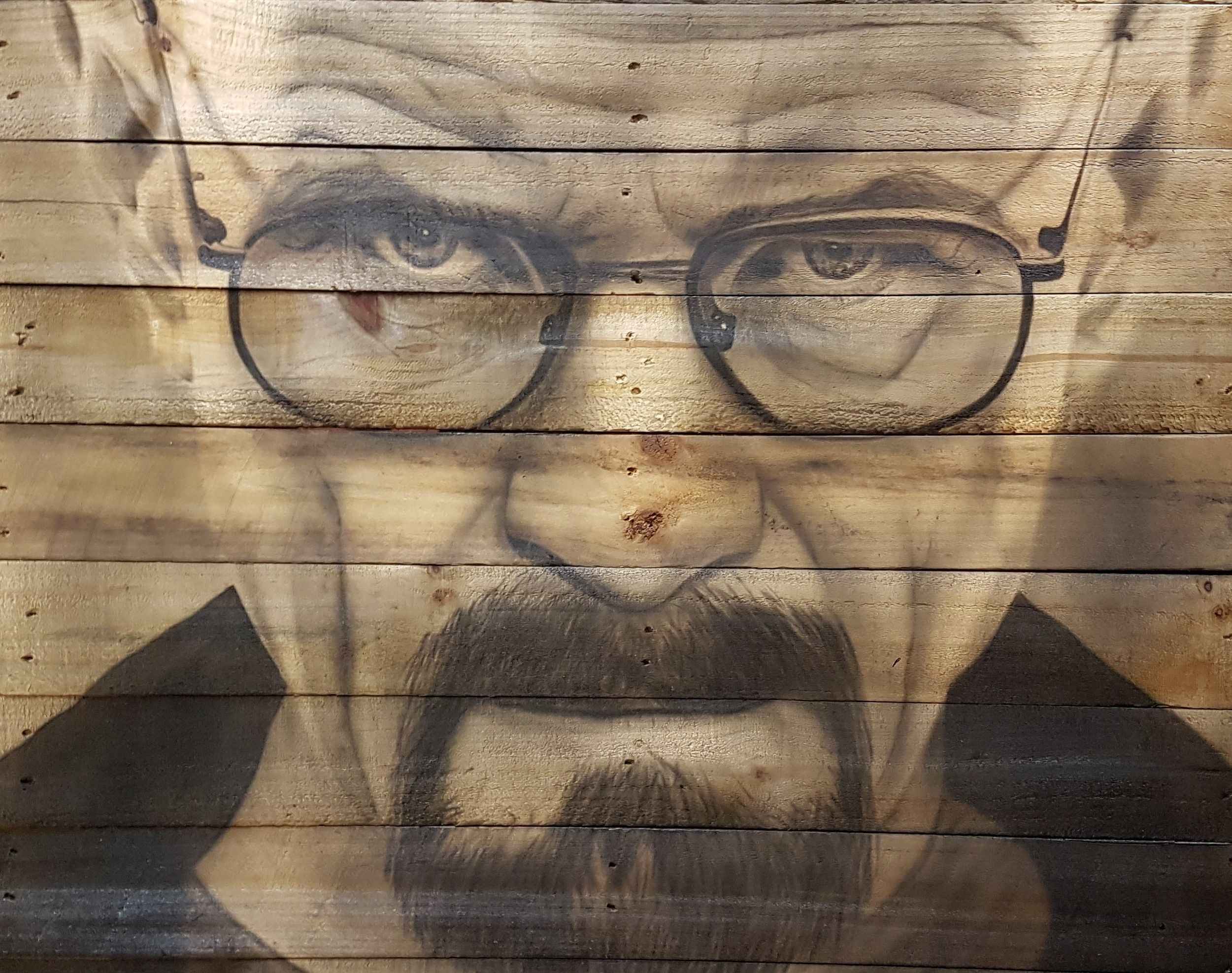 As always, if you like what I do please follow me, upvote this post and resteem. Your support through Steemit will allow me to put more time into my artworks and bring you more and more content.
Cheers
Josh