"I'm sorry, did I break your concentration?" - Jules, Pulp Fiction
Helloooooooo Steemians
Today I have another time lapse video for your enjoyment! This piece is of Jules from Pulp Fiction played by the great Samuel L. Jackson on some recycled timber. (Do I seem like I'm in a good mood? I literally just got back from a run so I feel good)
This is a very large piece, about 1.1 meters by 1.1. meters.
Check out the time lapse! And see further down for what I used to paint this.
For this piece I used my trusty Badger 155 airbrush and wicked colors airbrush paint...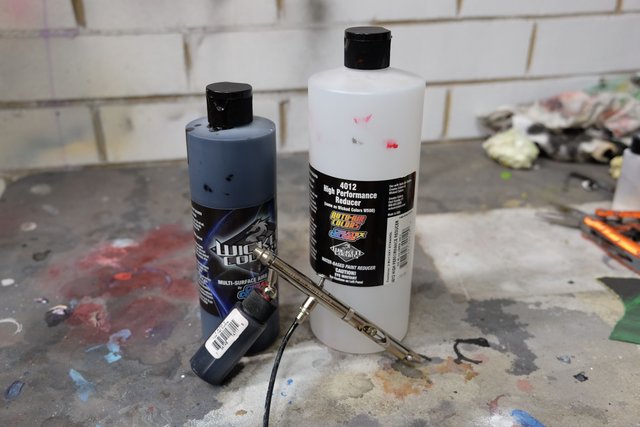 Thanks for looking! I'm fairly new to videography, was it too long? Any feedback would be great!
Cheers
Josh