@OCD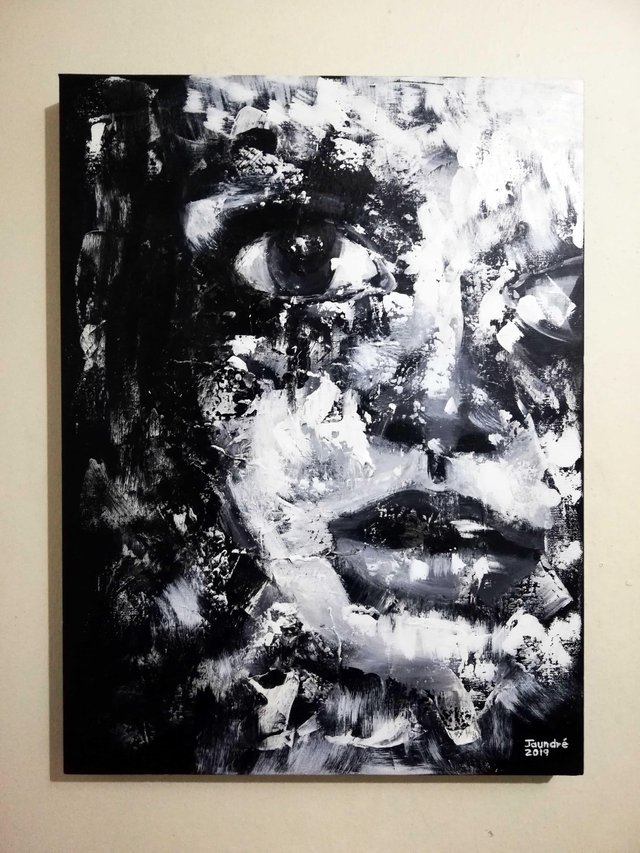 Countenance
2019
Acrylic on canvas
Jaundré M. van Breda
This is another acrylic painting painted on stretched canvas. I tried to use the entire canvas for this portrait, and I'm quite intrigued by the outcome.
As with my last few paintings, I used a palette knife and sponge in addition to the brushes to apply the paint to the surface.
After adding three thin layers of varnish, it will be ready to sell.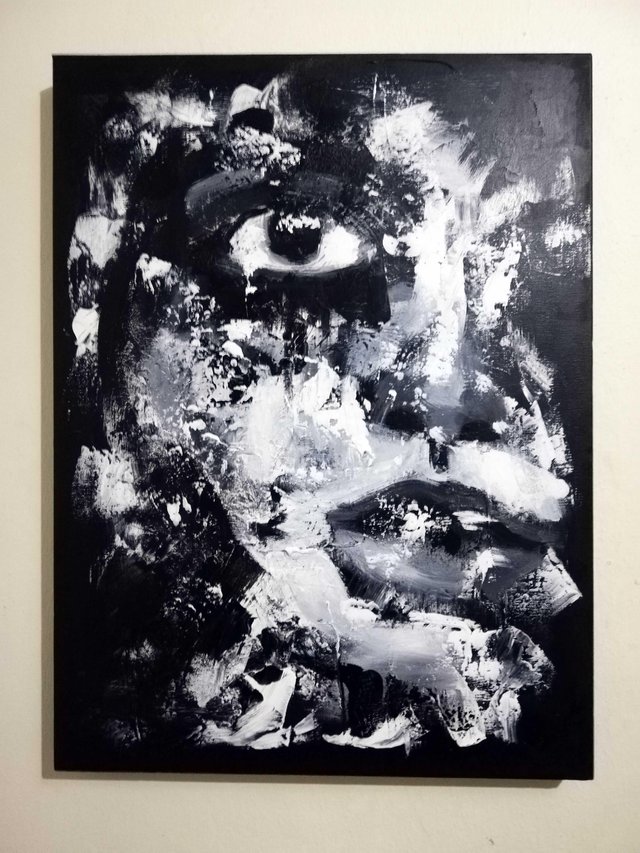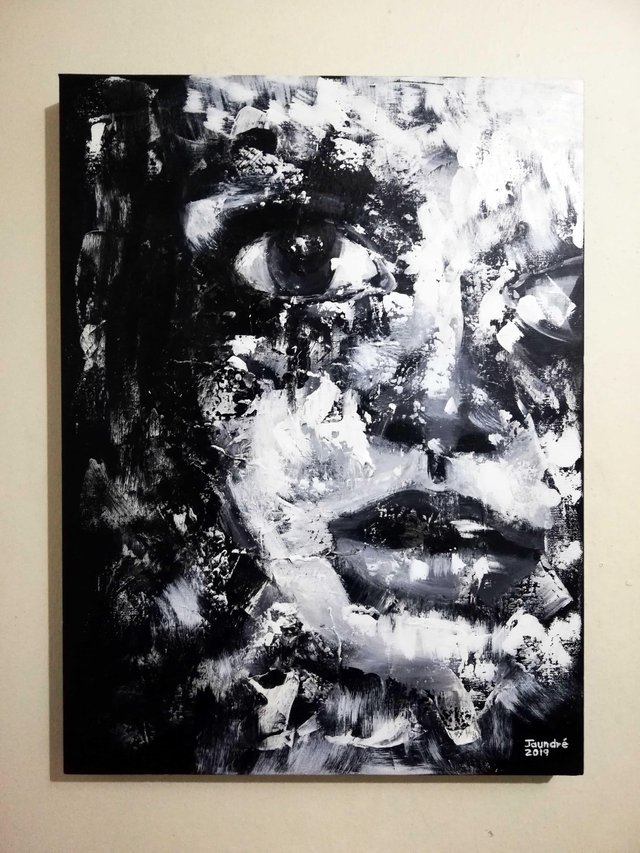 ---