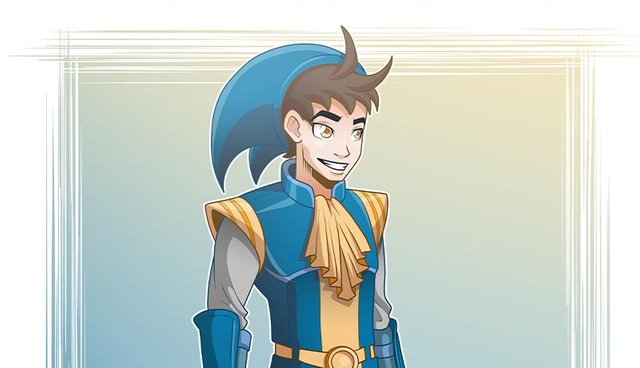 Starglider is my original character (OC) from 1998. I was ten years old when I first drew him. He was originally a sort of power rangers inspired jester with magical abilities. This origin began as an avatar of sorts for myself. What kid didn't dream of donning a costume and playing superhero? During my high school years, I finally decided to split ways with Starglider and gave him his own identity, Evan Hathaway.
His classic helmet still serves as the bust for my logo, which is inspired by my family coat of arms. This medieval rendition of Starglider is not cannon. I decided to draw his basic human form, but instead of the power suit he's simply wearing Renaissance style clothing that resembles his Starglider suit in color and aesthetics. The double phrygian cap completes the look.
The Sketch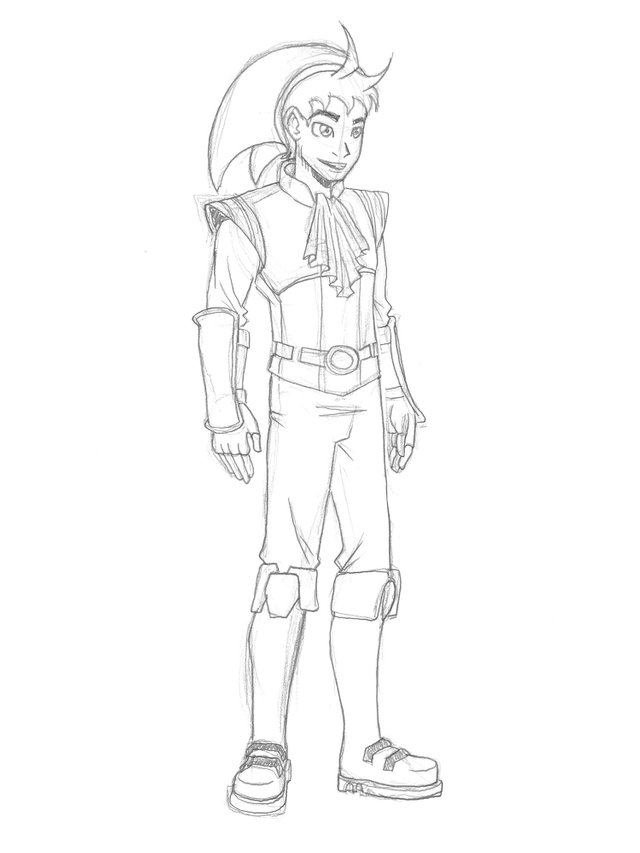 Evan Hathaway started out as a ten year old boy and has grown up parallel with my own life. I am now in my thirties, yet my favorite version of him would be when he is in his older teens. I've always imagined Starglider's story to be a Shonen-inspired tale, filled with many allies, rivals, villains, and epic adventures. This drawing was made with actual pencil on paper, which is a rarity for me these days.
The Line Art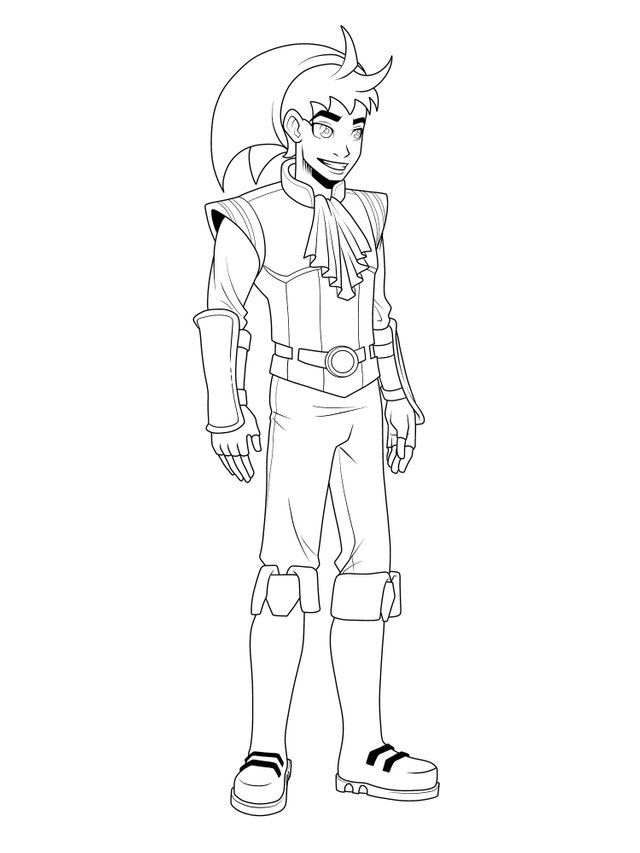 It took me a very long time to officially establish a style for Evan Hathaway. Starglider, for the most part, has been unchanged throughout all the years. But his regular form has changed many times, from classic American cartoon to full on manga style. I was in college when I finally nailed the look I wanted, which to no surprise is a a compromise from Eastern and Western styles, an American/Japanese hybrid. A good example of this mix done right would be Avatar the Last Airbender and the Legend of Korra.
The Flat Colors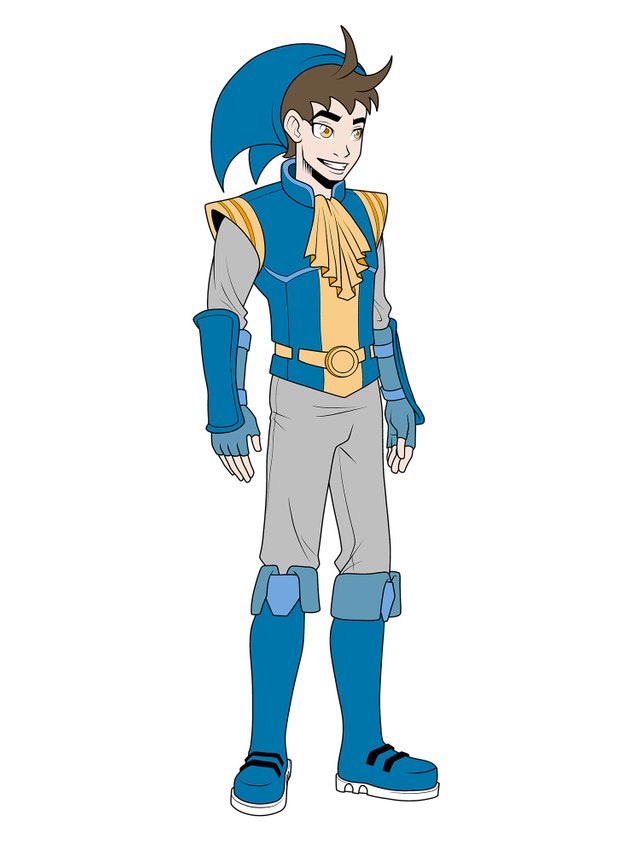 It was fun putting the classic blue, yellow, and grey colors on his attire. The frill on his neckerchief is suppose to be shaped like the diamond plating on his usual armor. I even colored his eyes yellow to represent the visor of his helmet, but I like it so much I think I'll stick with yellow eyes as part of his official design. This thick eyebrows and cowlick are his identifying features.
The Finished Illustration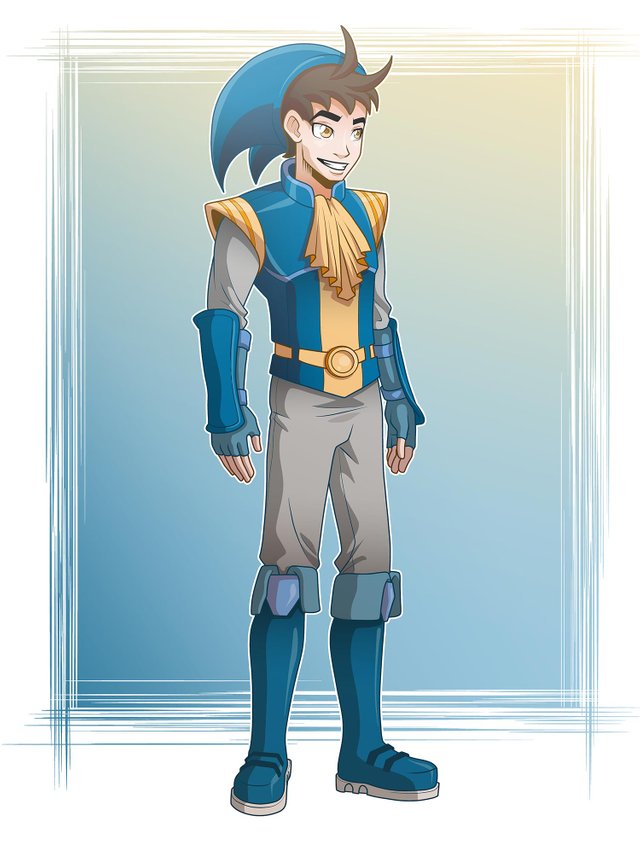 I struggle with justifying empty backgrounds, or even simple ones. Funny enough, many of my favorite artists employ such drawing tactics and yet I still love their work! Perhaps it is because what matters to me the most is the character design. Still, I tried to give this gradient window shape some interesting texture along the edges, to keep it from looking like a backdrop prop, hanging behind him as if he was in a photo shoot. The simply cel-style shading is perfect for this style, nothing fancy required.