Ink Work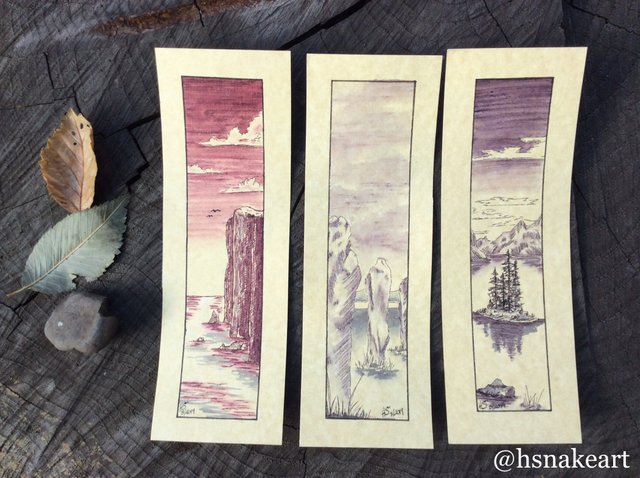 I have been very inspired lately by different forms of ink work, although the pen and ink illustrations found in old books from the 1900s have always been a favorite. I guess you could say I'm rediscovering my artistic passions, first with creative journaling and then with fountain pen.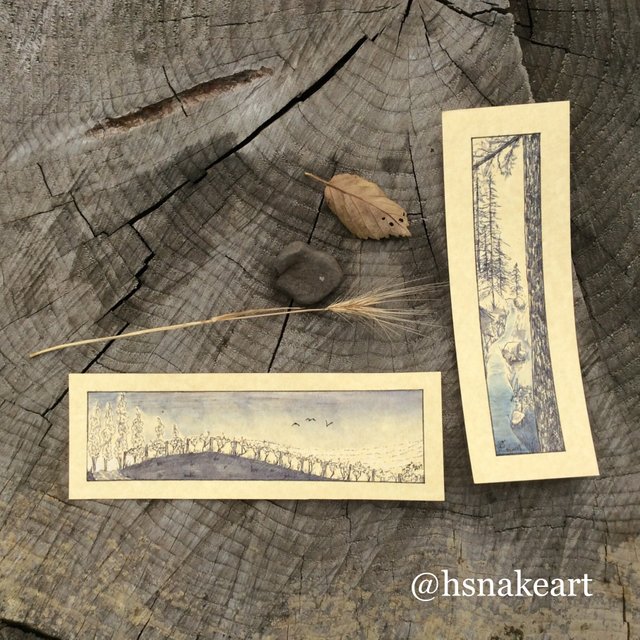 I've been excitedly offering different works in my Etsy shop; a series of large bookmarks with scenes rendered in colored inks and ink washes, and then this last week I decided to try my hand at stationary.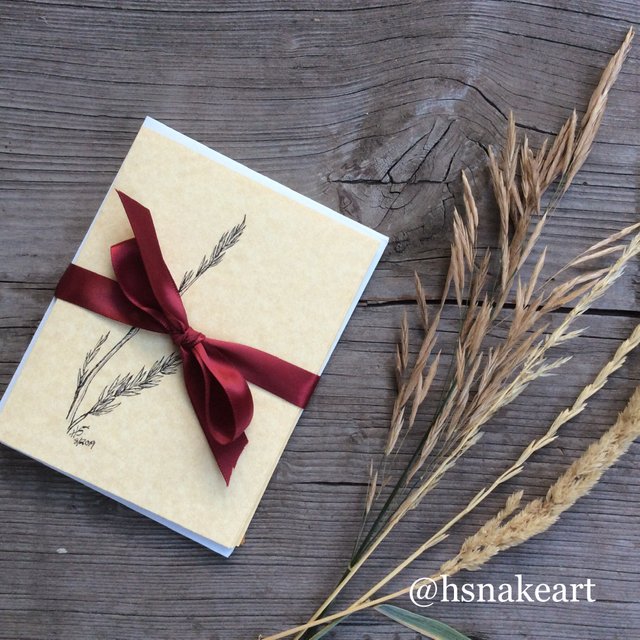 As our technological world moves ever faster, pushing the envelope of "connectedness," I find myself returning more and more toward an analog lifestyle — physical journals, fountain pens, being disconnected from the web and more connected with nature. My happiness is soaring. There's something to be said for getting off the social media bandwagon, step by step.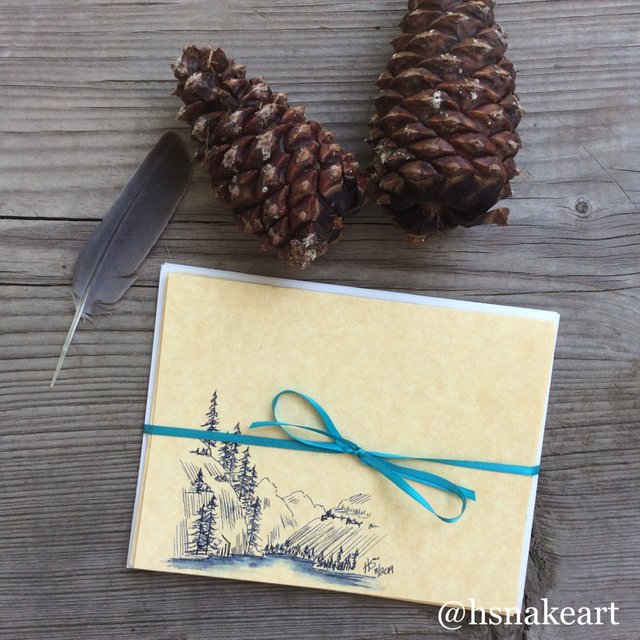 Large bookmark set: https://www.etsy.com/listing/713982242/large-nature-bookmarks?ref=shop_home_active_6&frs=1!
Mountains notcards: https://www.etsy.com/listing/715455352/mountains-notecards?ref=shop_home_active_1&frs=1&new=1
Wild Grasses notecards: https://www.etsy.com/listing/715273516/wild-grasses-notecards?ref=shop_home_active_2&frs=1&new=1
Etsy: http://hsnakeart.etsy.com
Instagram: http://instagram.com/hsnakeart