Today's Painting #71 - Shine Like the Sun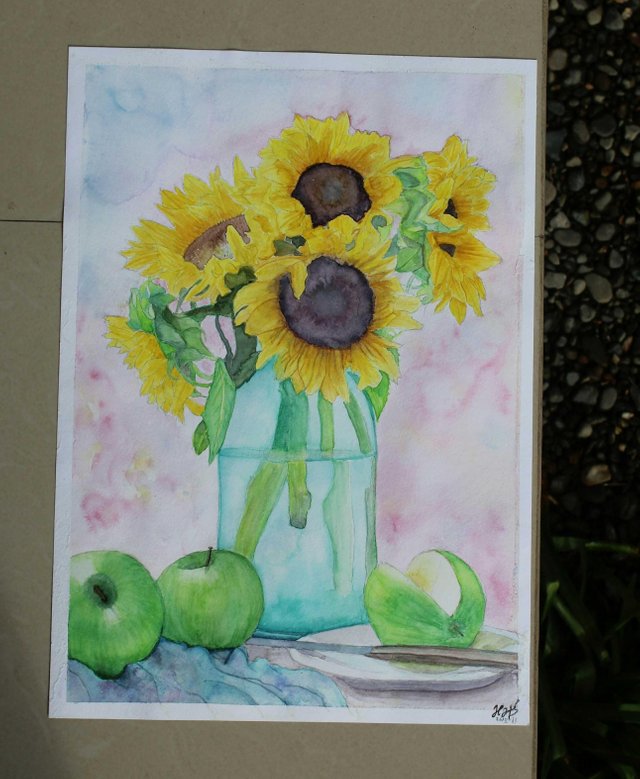 Hello everyone, welcome to my Today's painting. It's been a year my mom and sister asked me to paint something for our dining room. I keep postponing to paint it because I'm too lazy to make a big painting, usually I draw in A5 paper, but I make this one in A3 paper (16.54 x 11.69 inches), besides last year I'm still a total newbie, I don't have enough self esteem to paint something which will be hang on our wall.
I decided to paint sunflowers because this flower known for being happy flowers, I hope it will brighten our dining room, 5 flowers representing 5 of us (our family members)

Anyway I didn't use any filter for all of these photos, and because I make this painting at night so the step by step pictures would be a little bit unclear.
Painting Process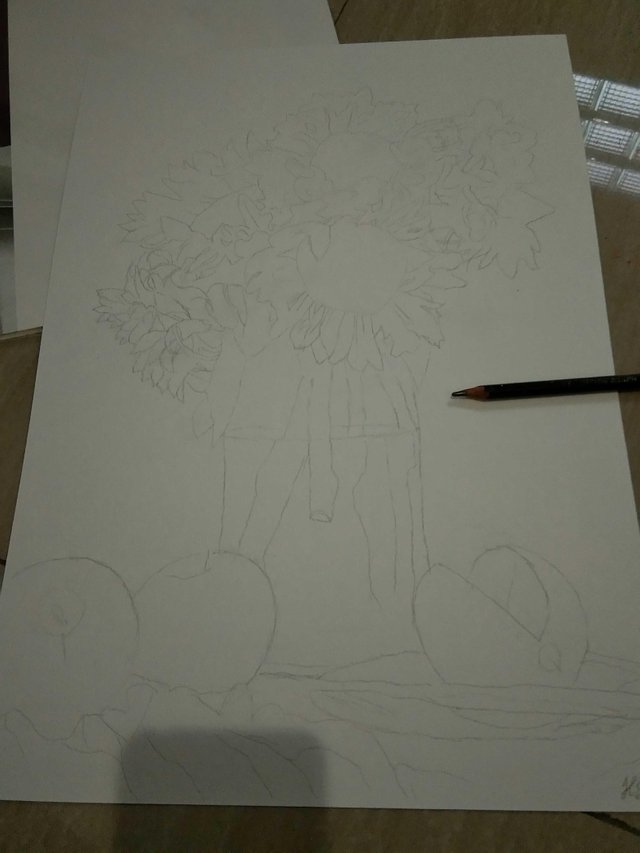 Like always, I start by make a sketch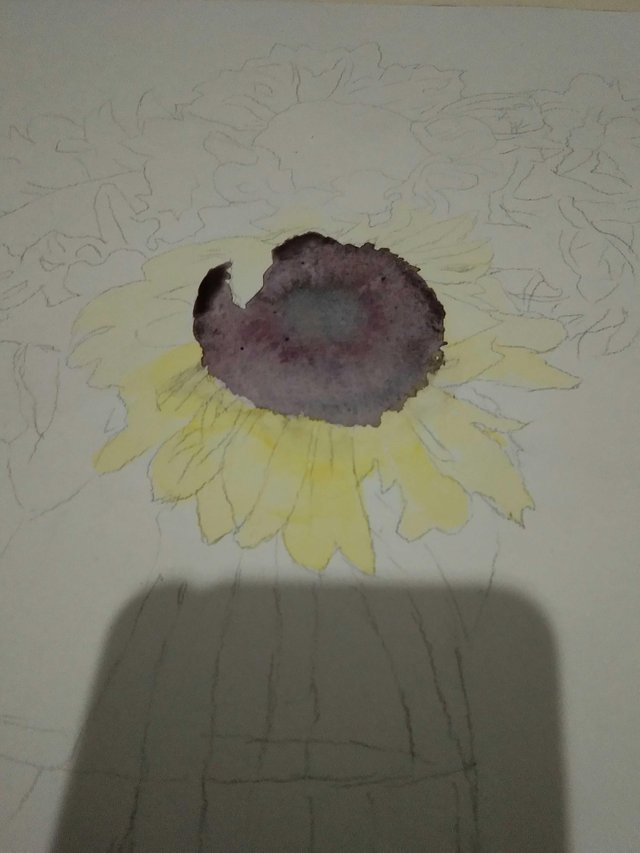 First layer for the first flower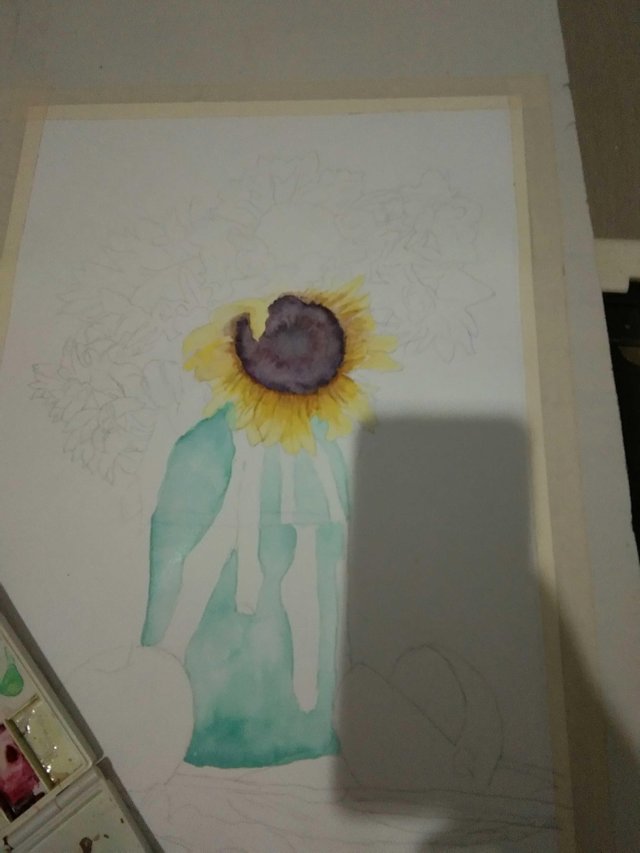 Next coloring the vase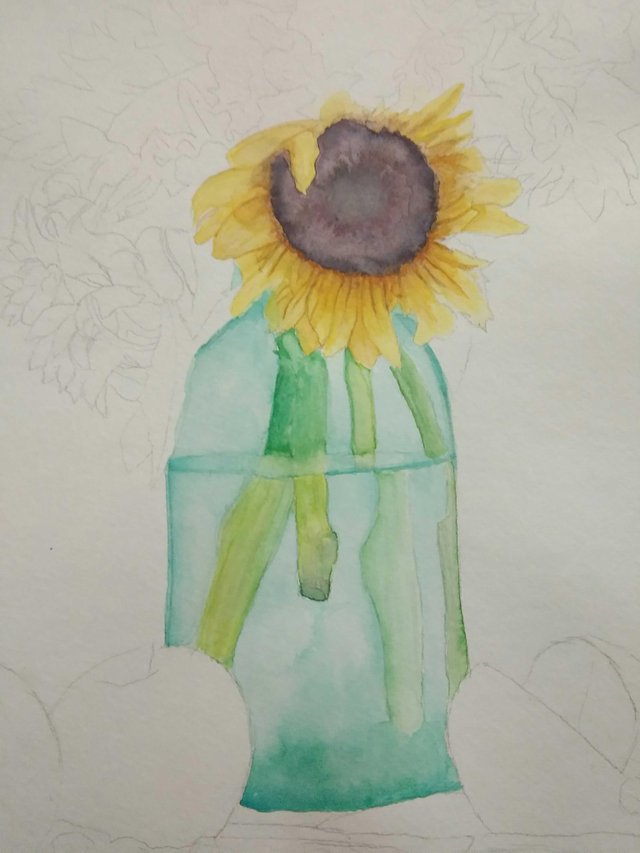 keep working on it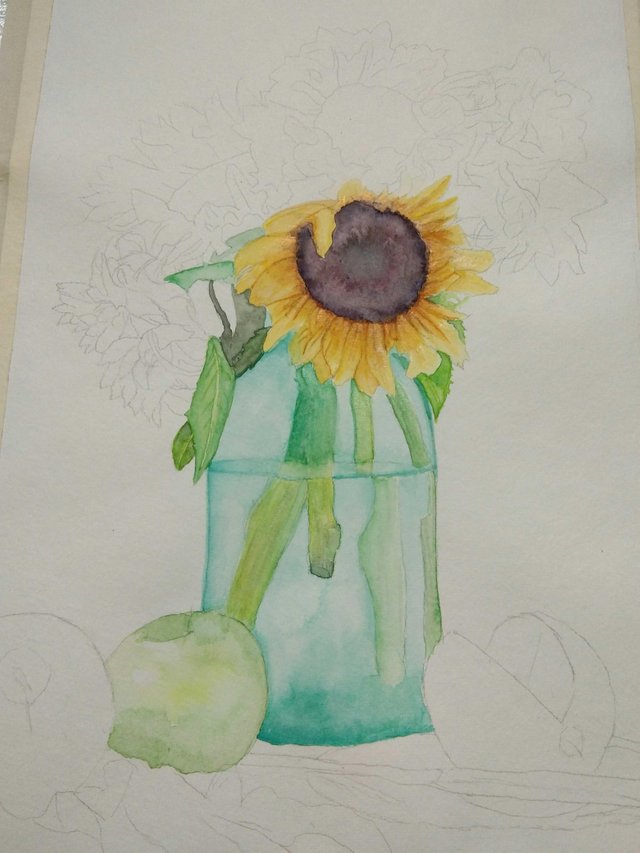 First layer for the apple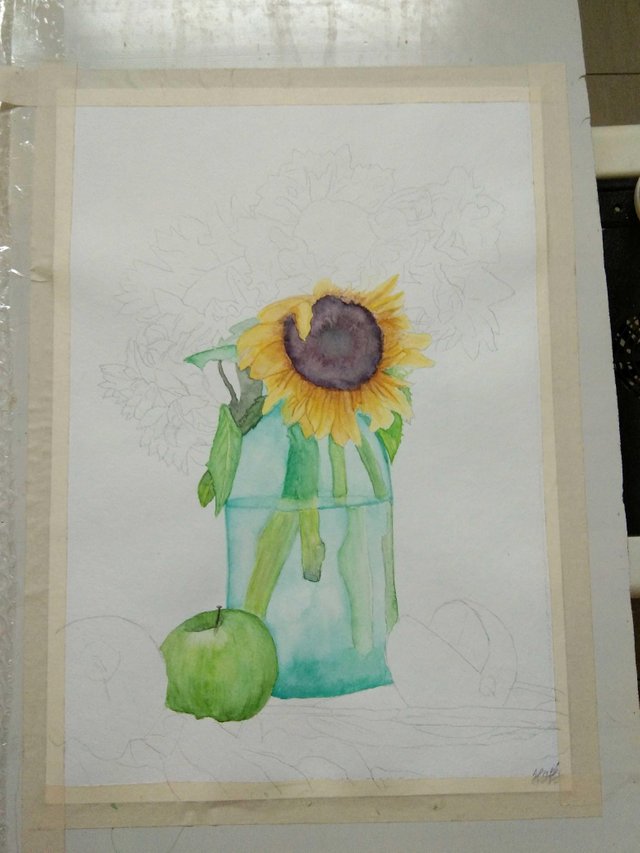 Finished coloring the first apple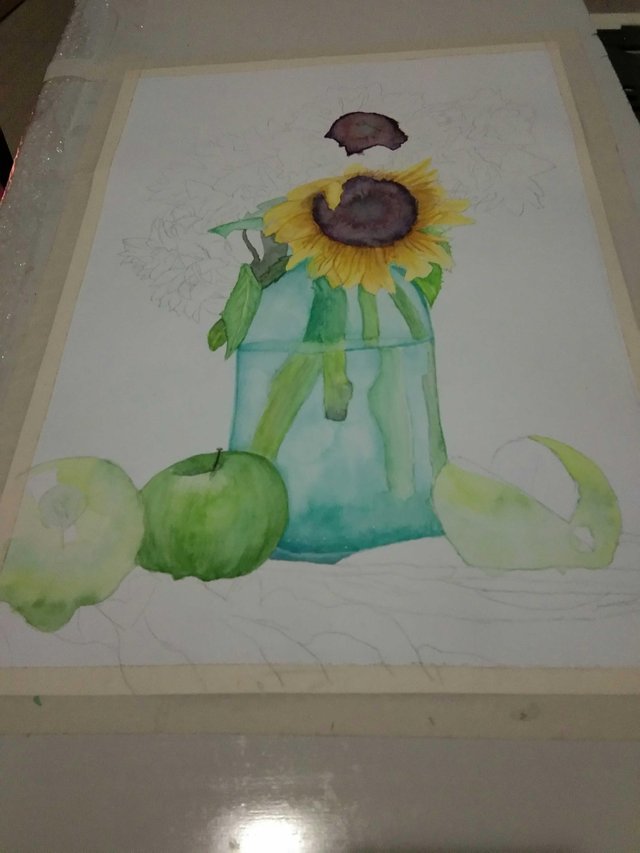 Keep coloring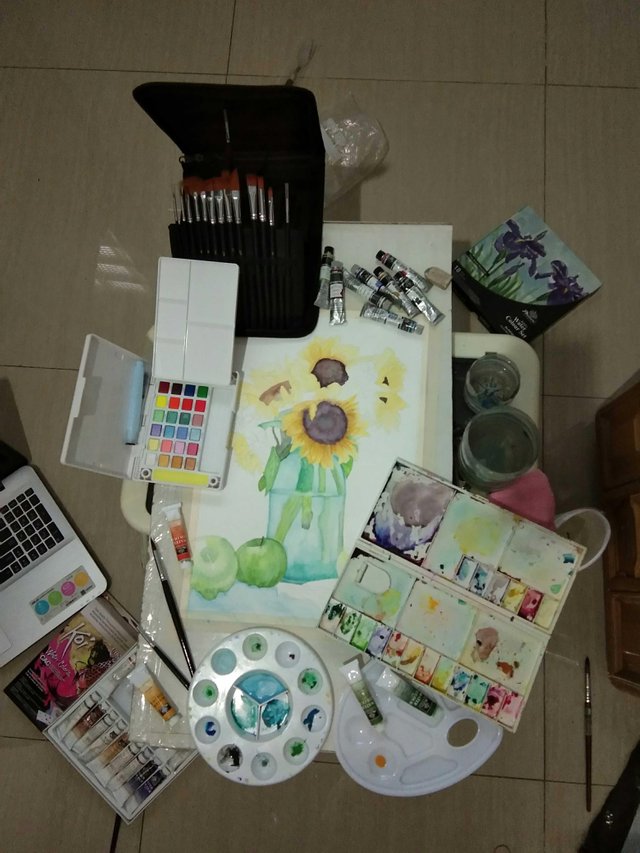 They said you can be anything, so I decided to be creative. I recycled some trash I can find around my house, plastic bottles, a broken door (I use it as my drawing pad), etc.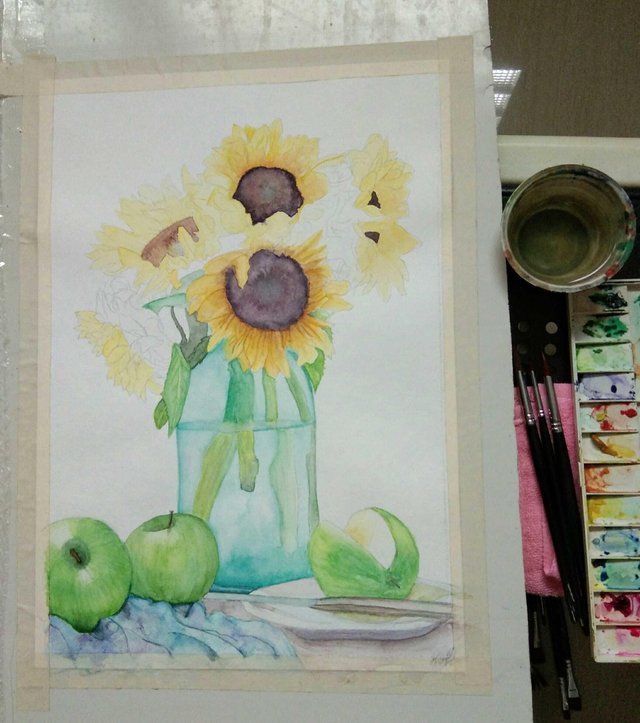 I'm the type of person who is learning by doing. Here I make a mistake, see that piece of cloth? I don't like it, but I've learned something here.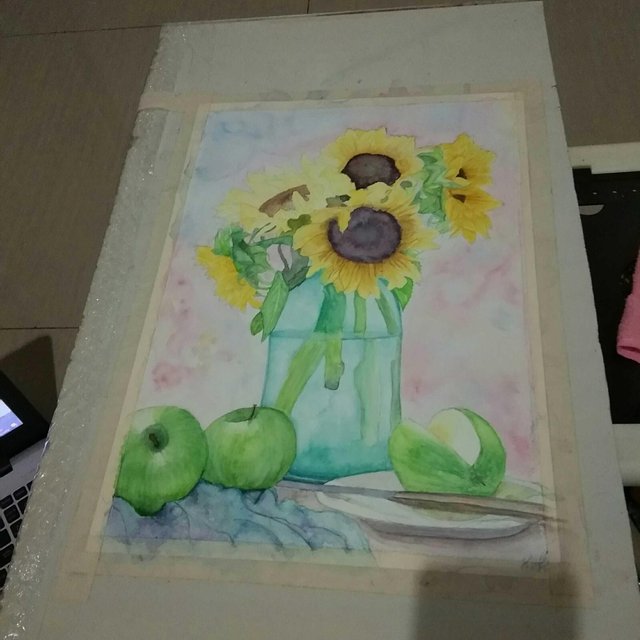 Just a little bit more....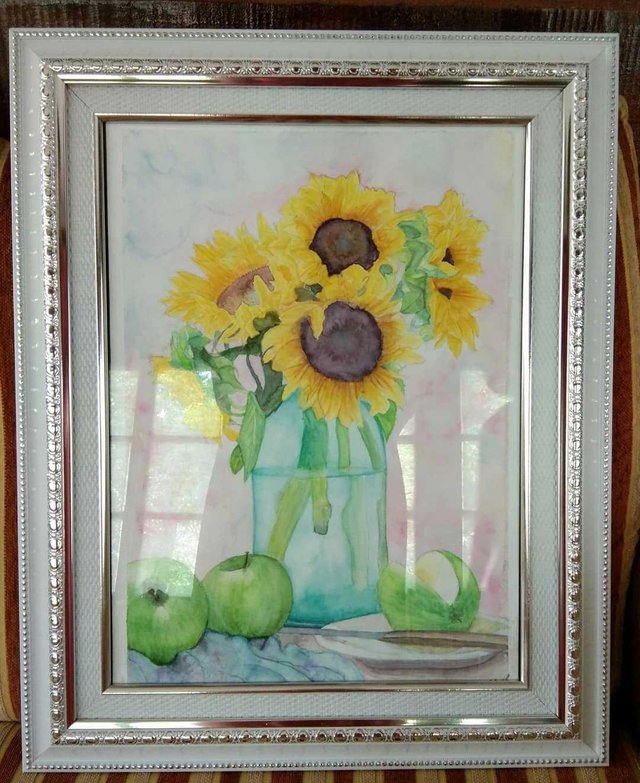 yey! it's finished.
---