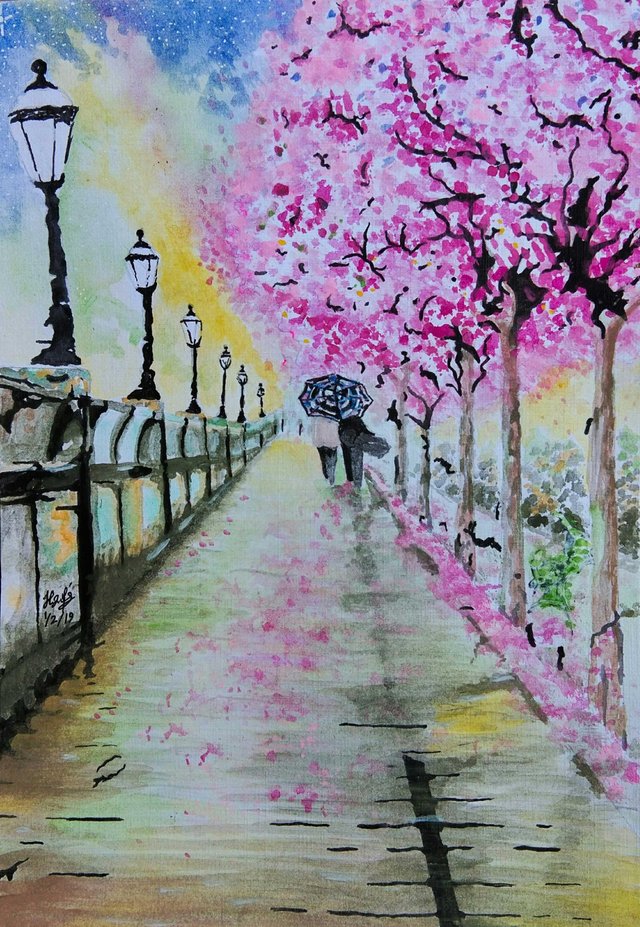 You know you're in love when you can't fall asleep because reality is finally better than your dreams ~ Dr. Seuss
Love is and endingless topic, everyone talk about it, and everyone has their own opinion upon this topic, I myself can't even describe it properly, as love is something divine, a beautiful form of art, no mere words can describe love properly. But, somehow, when I ask people about love, most of them limit their answer to be a love between couple while there're so many forms of love. I wonder why....

What about you? What's come to your mind when someone mentions about love?

Family?

Partner?

Pet?

Food?

Or?

For me... whenever I talk about love, the only things come to my mind is my mother and sister, also my brother, because I learned a lot of things from them, especially the expression of love.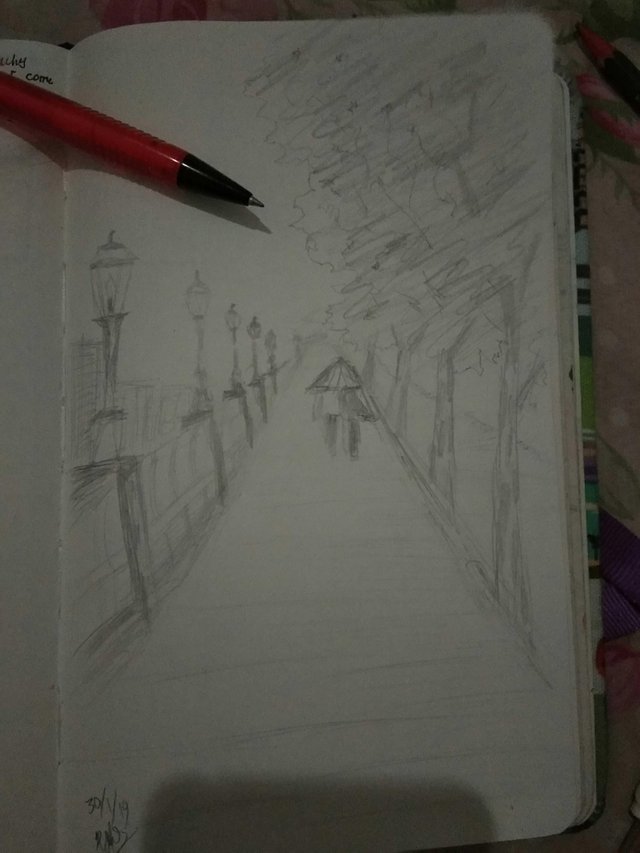 Anyway, this painting come from a doodle that I made. At first I just made a simple sketch of a town, as so far I've never drawn a town scenery I was wondering if I can do it, when I made this sketch I didn't even use eraser, so, at first this is just a simple doodle.... but, when I finished the sketch I think it looks beautiful and decided to make it into a serious painting...
Painting Process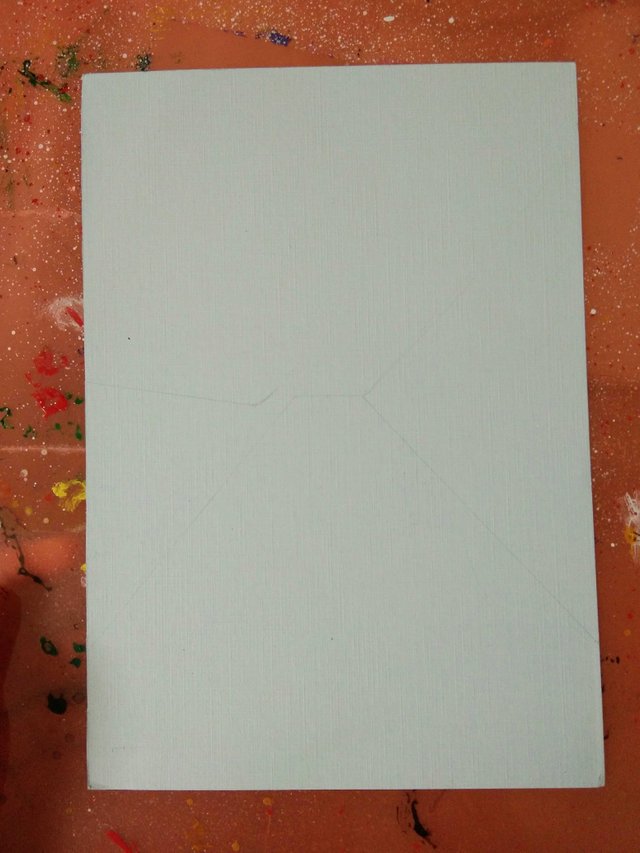 First Make a simple sketch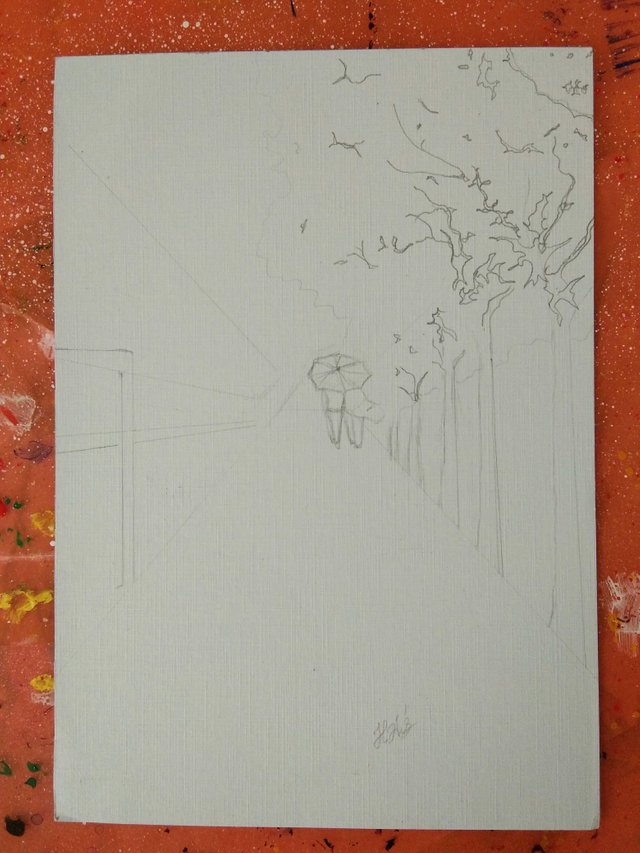 Adding trees and a couple in this sketch.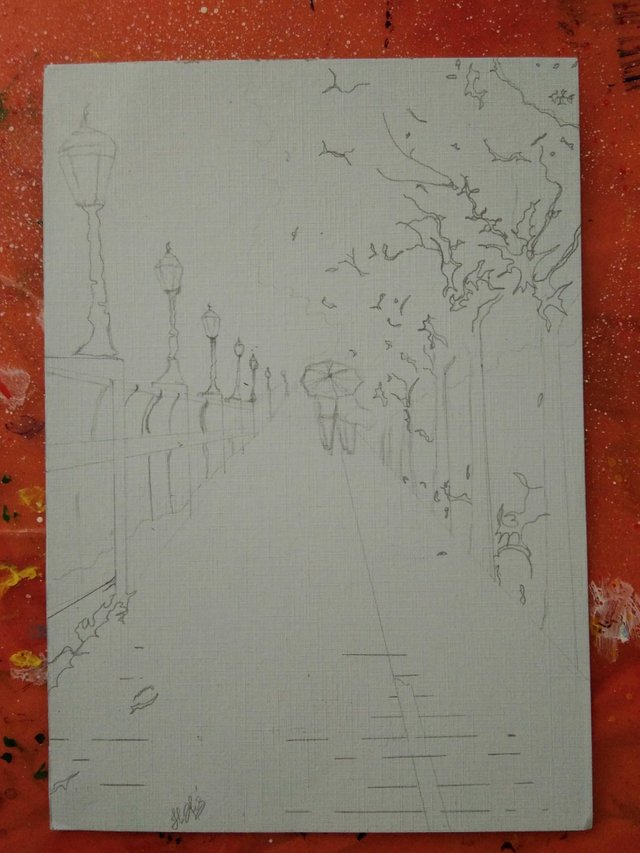 Make more details.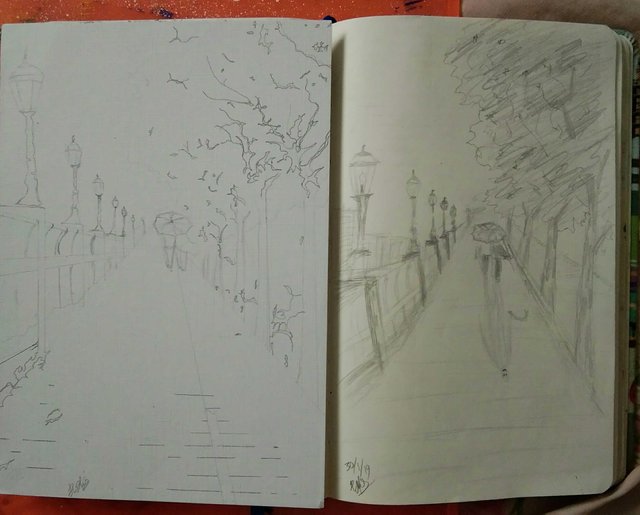 Finished the sketch, see the differences between my first and second sketch 😅 I can't hold myself from not adding a creepy shadow 😅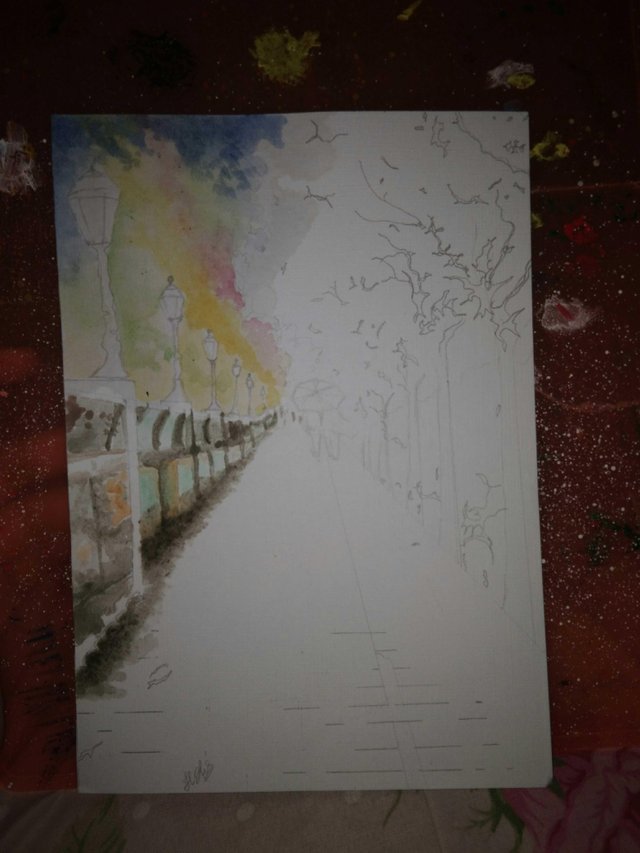 Now start the coloring process, always start from the background using watercolour.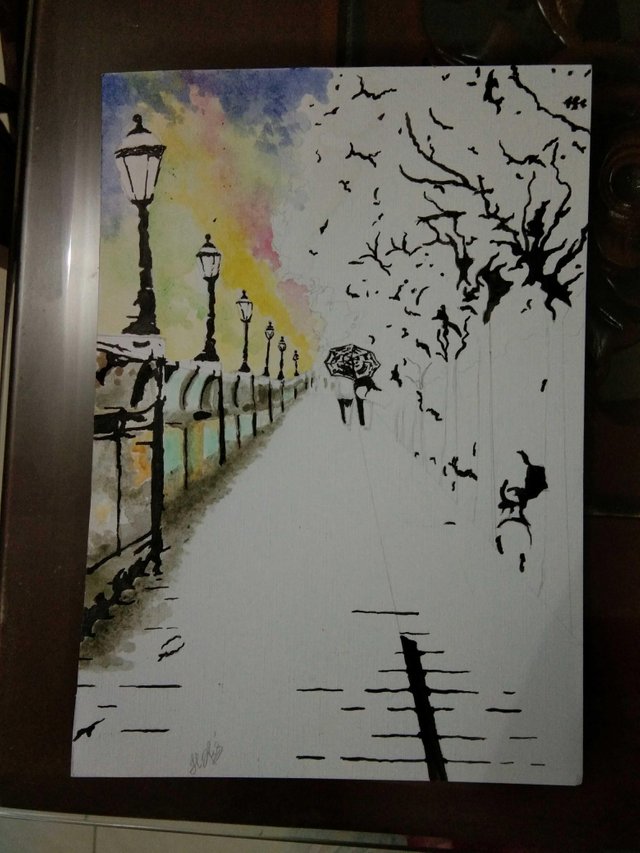 Now, using black acrylic paint some spot which is darker than the rest.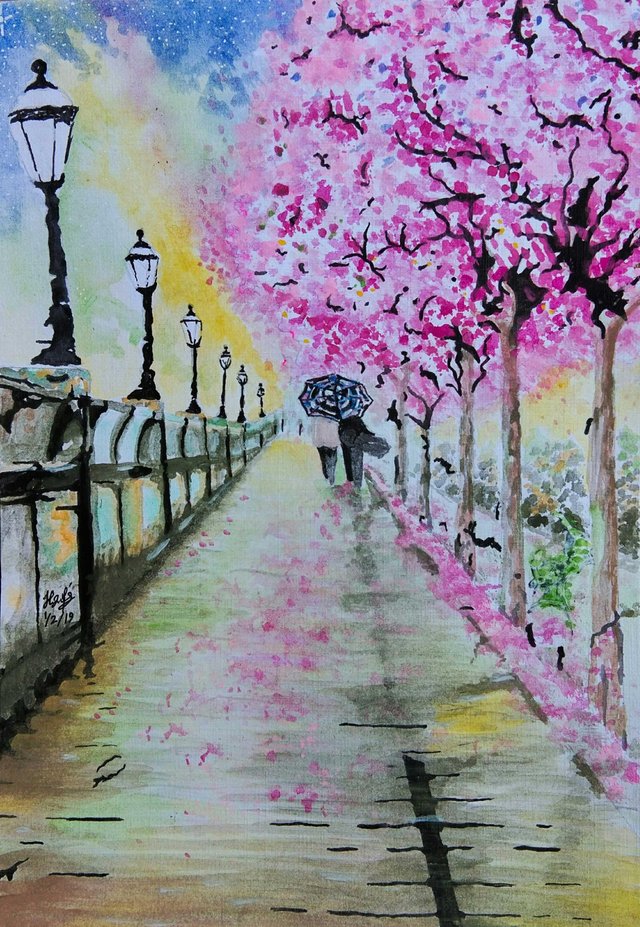 Painting the rest of the picture, and finished.