🎨 The making of spaceships with watercolour | Part II: Ship
The finished artwork with its complete, commented progress report and a bunch of detail shots.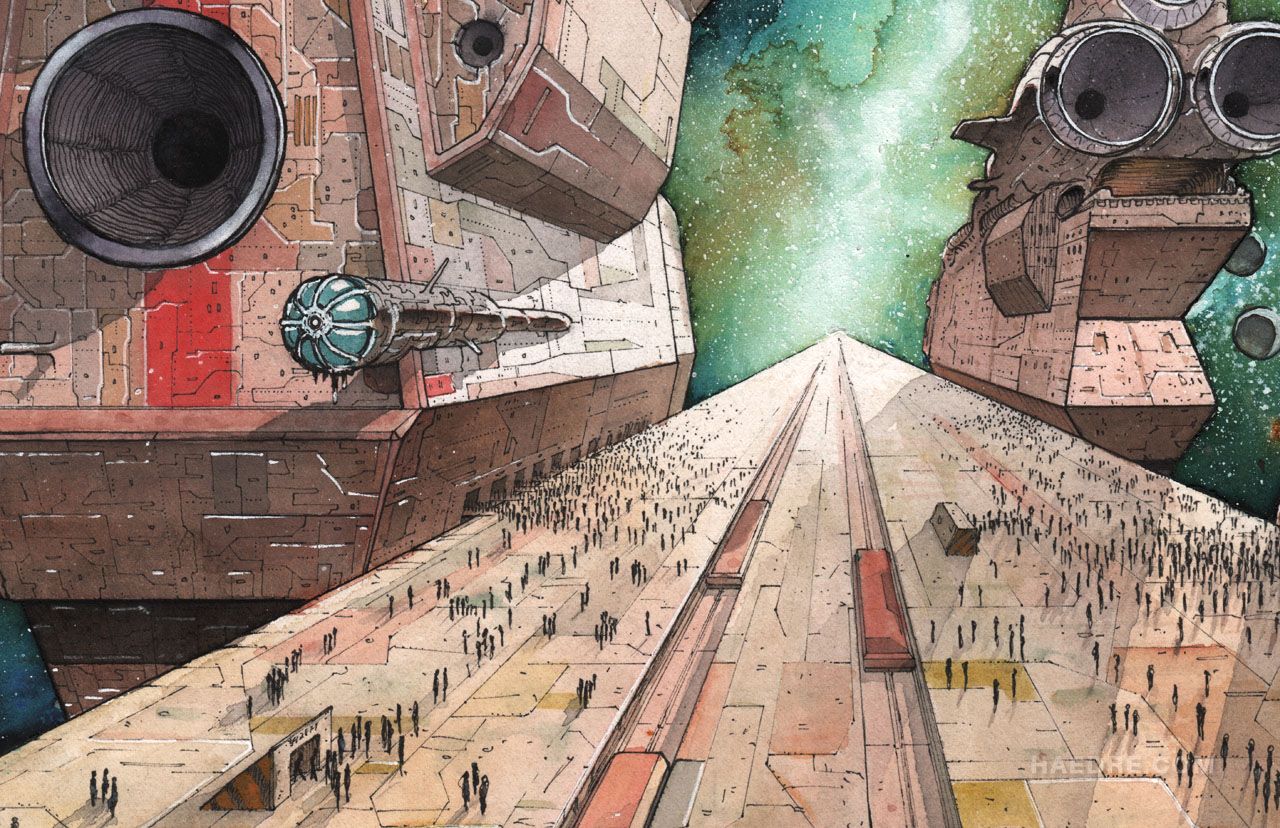 The illustration was commissioned by a Techno-Club in Berlin for special events called "X:Ploration".
If you've missed the first part, here it is: Part I
So, let's continue from where we were, just after having peeled the masking fluid off...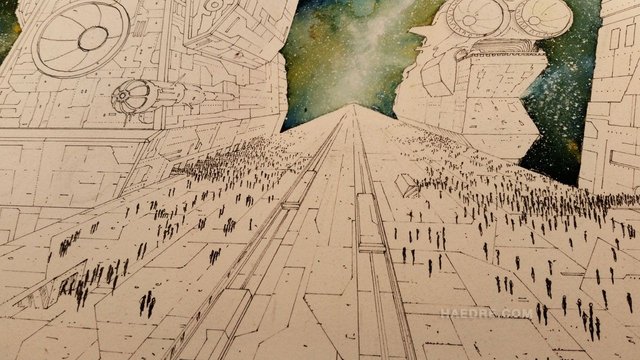 ... I started with the dock, as it is the closest shape, then the bit of the spaceship that appear on the right side. I fill various shapes with various colours, trying to stay in rather warm tones. I also decided to work more or less with the complementaries of the green and blue from the background, so I stayed with brownishes, red, ochre etc... but still sometimes with tiny parts in blueish, greenish, greyish (I use a lot of that disgusting water full of the other mixes of paint) ...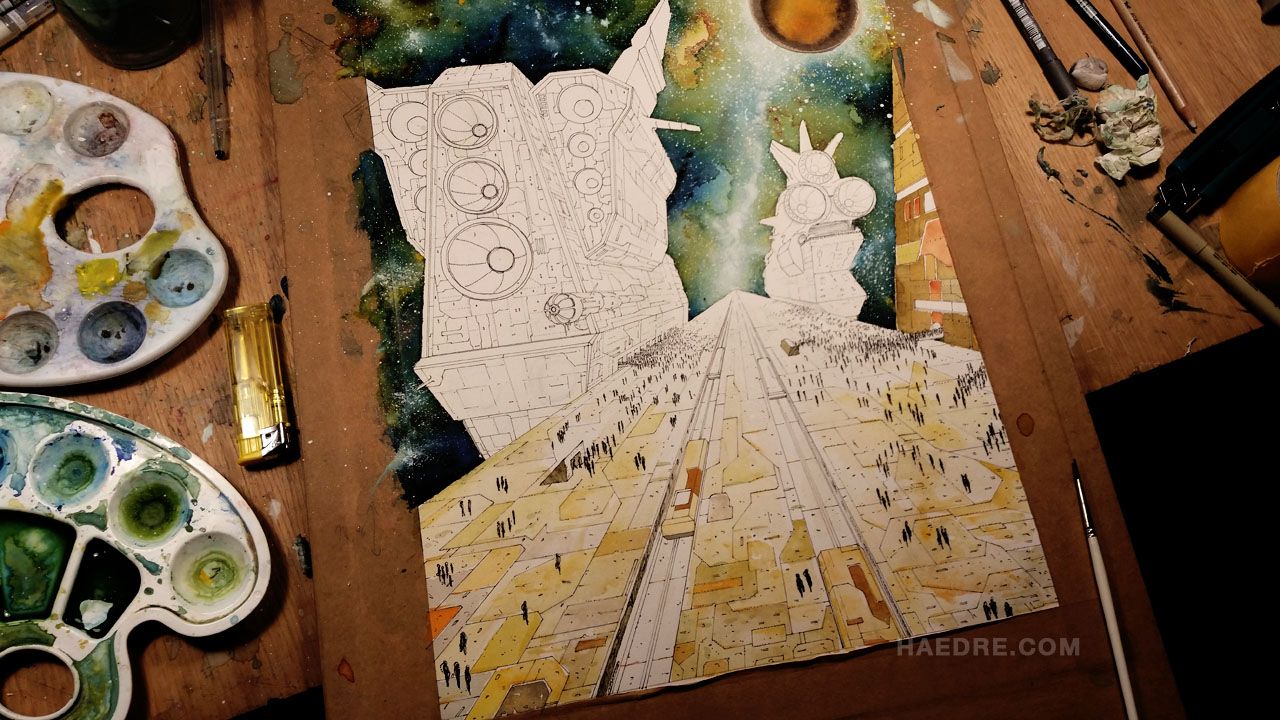 I added a thin layer over it and started the two main ships. Again, filling these parts with the tones I wanted to stick with. And always lighter colors the farther the shapes are.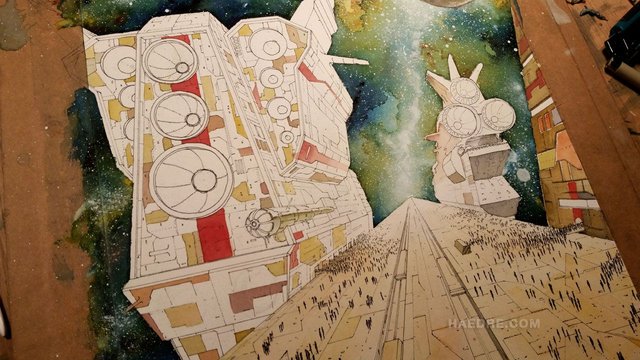 More colours, more layers, the shadows inside the reactors.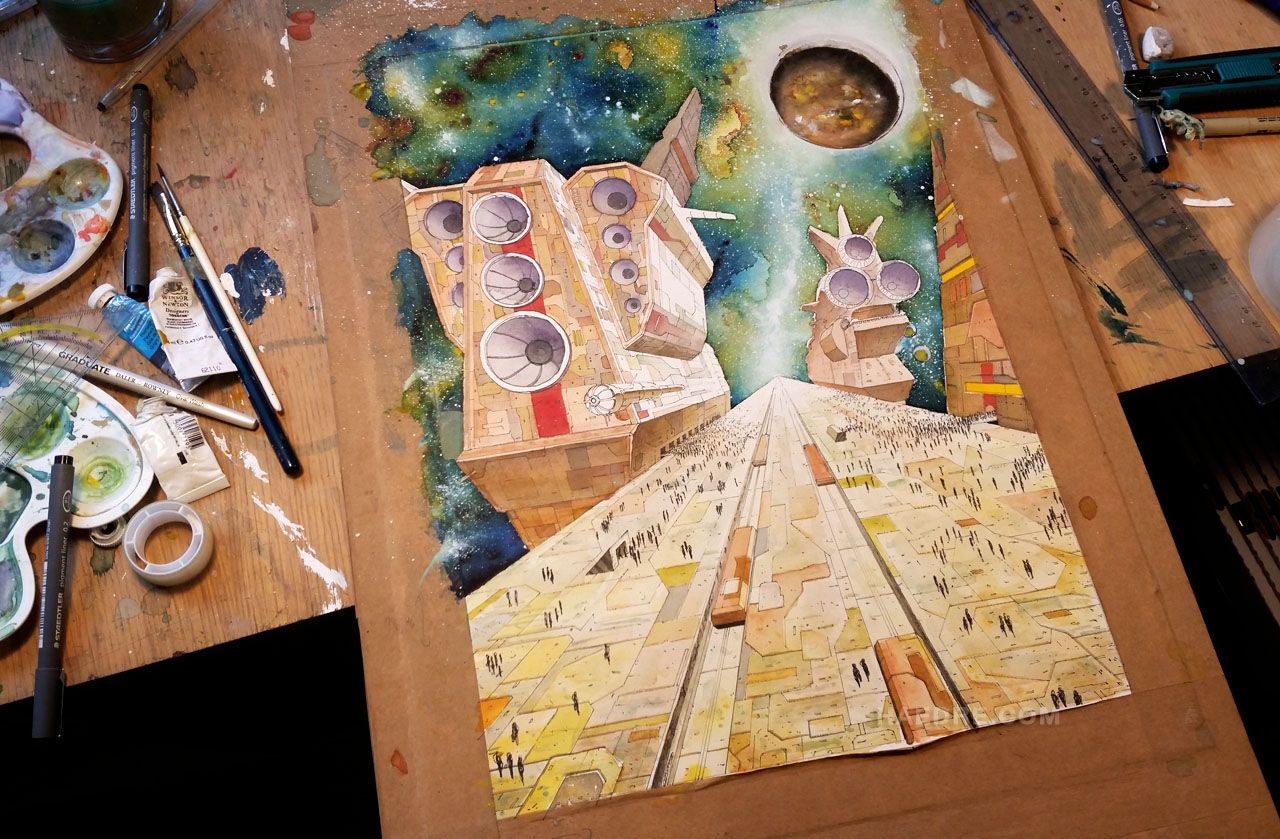 From that on, I went back to outlining with thinliners, touch up with white gouache and acrylic, some blacks. Basically more and more details. I don't have many photos of that part because that's a bit when the peak of the creativity hits. That's when I do a myriad of details, therefore being quite focused and at that point, there are not so many drying times anymore so taking pictures is the last thing I think about. Also, the planet gave me quite a hard time because of course, I went off the circle while painting so I was forced to enlarge it.
After, I added the first shadows, the sides of the ships that aren't in front of the light and the cast shadows from the people gathering.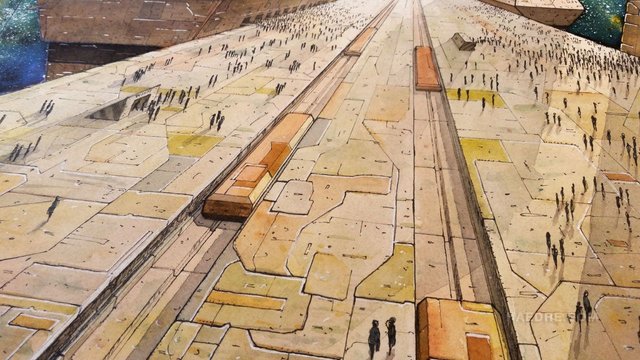 Then at last, the cast shadows from the ships.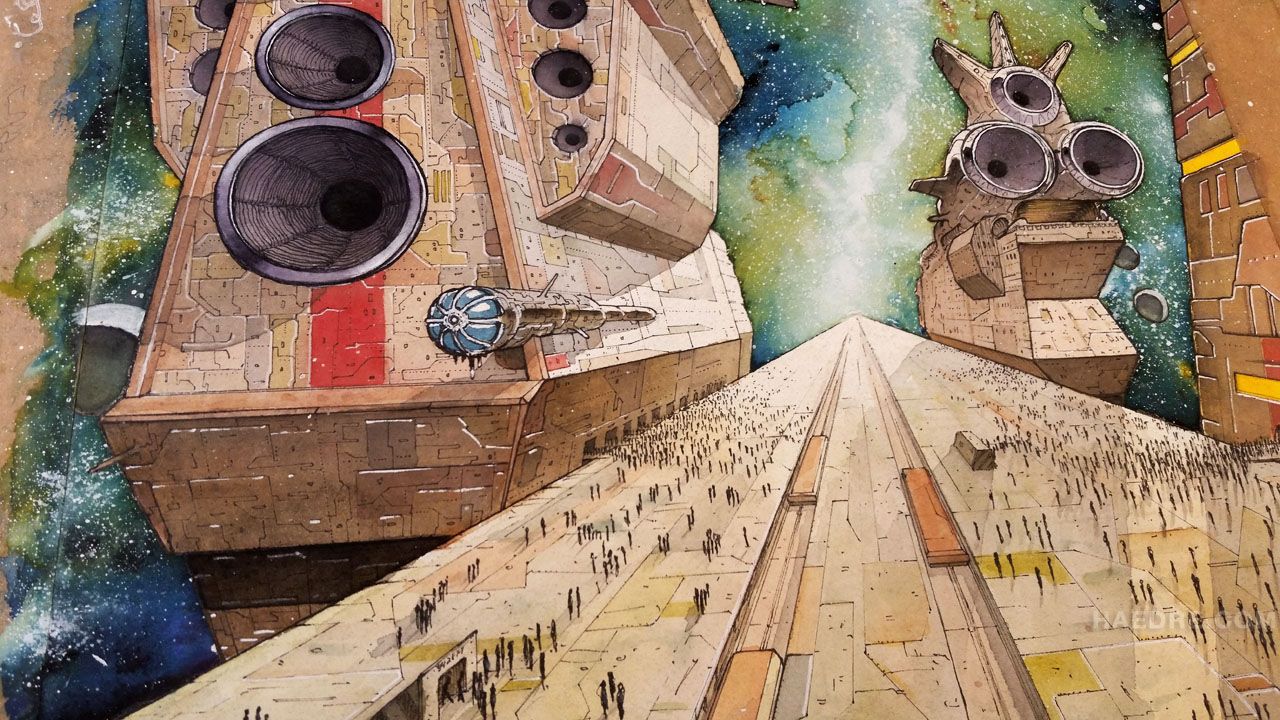 It looks like it's done, but there are still details, reinforcement of some shadows, the planet and its ring to do.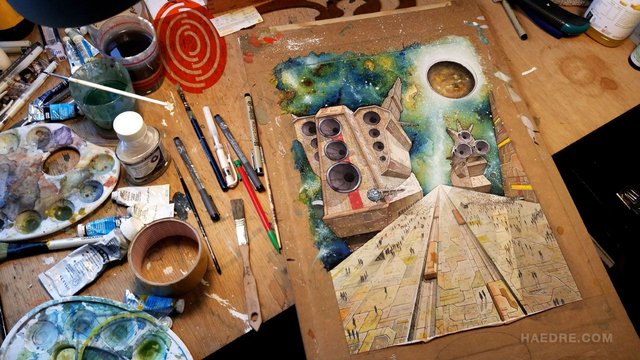 And here's the definitive, scanned artwork.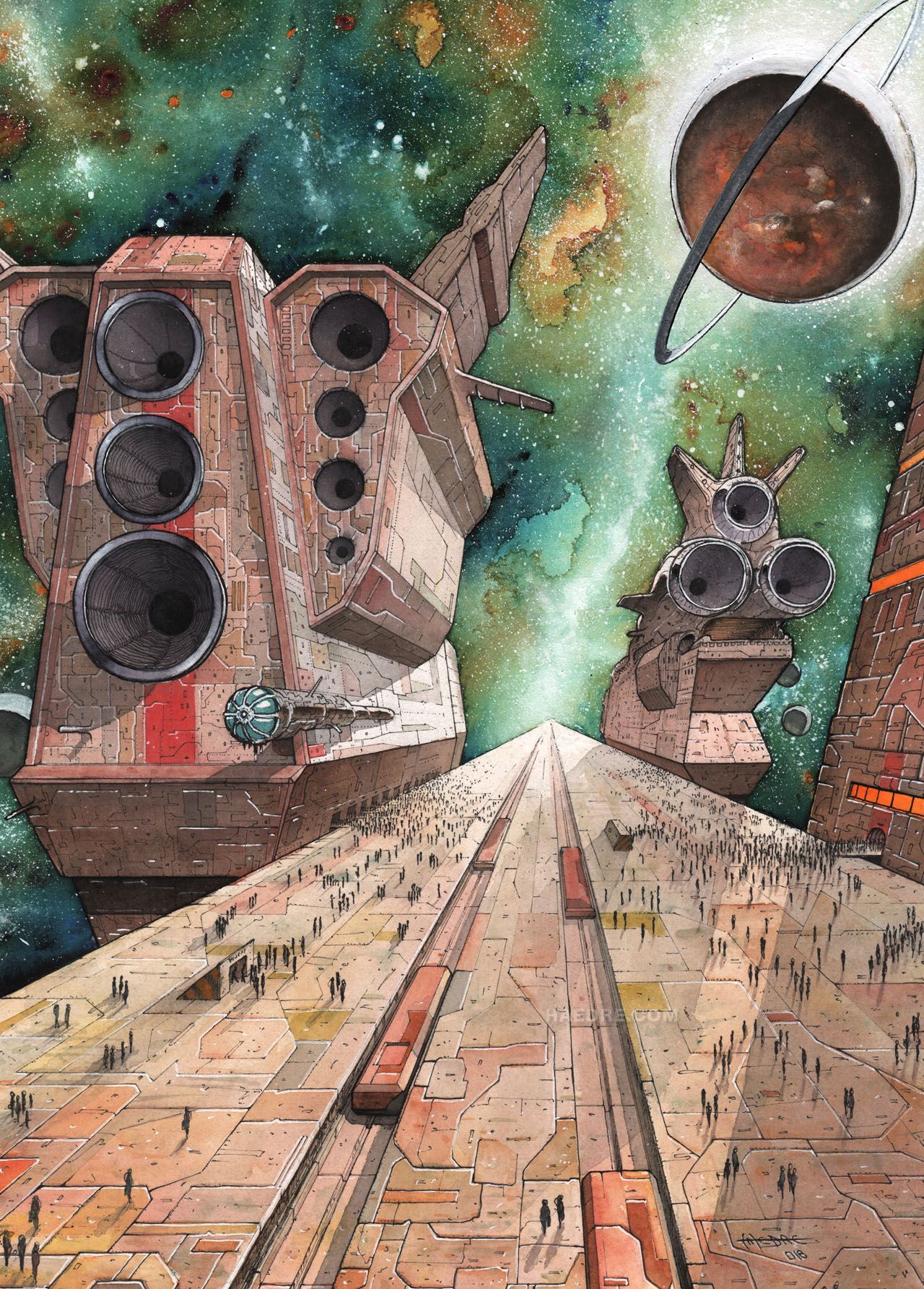 And some details.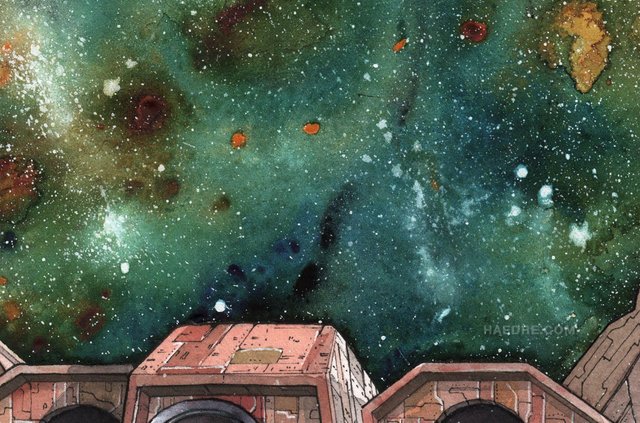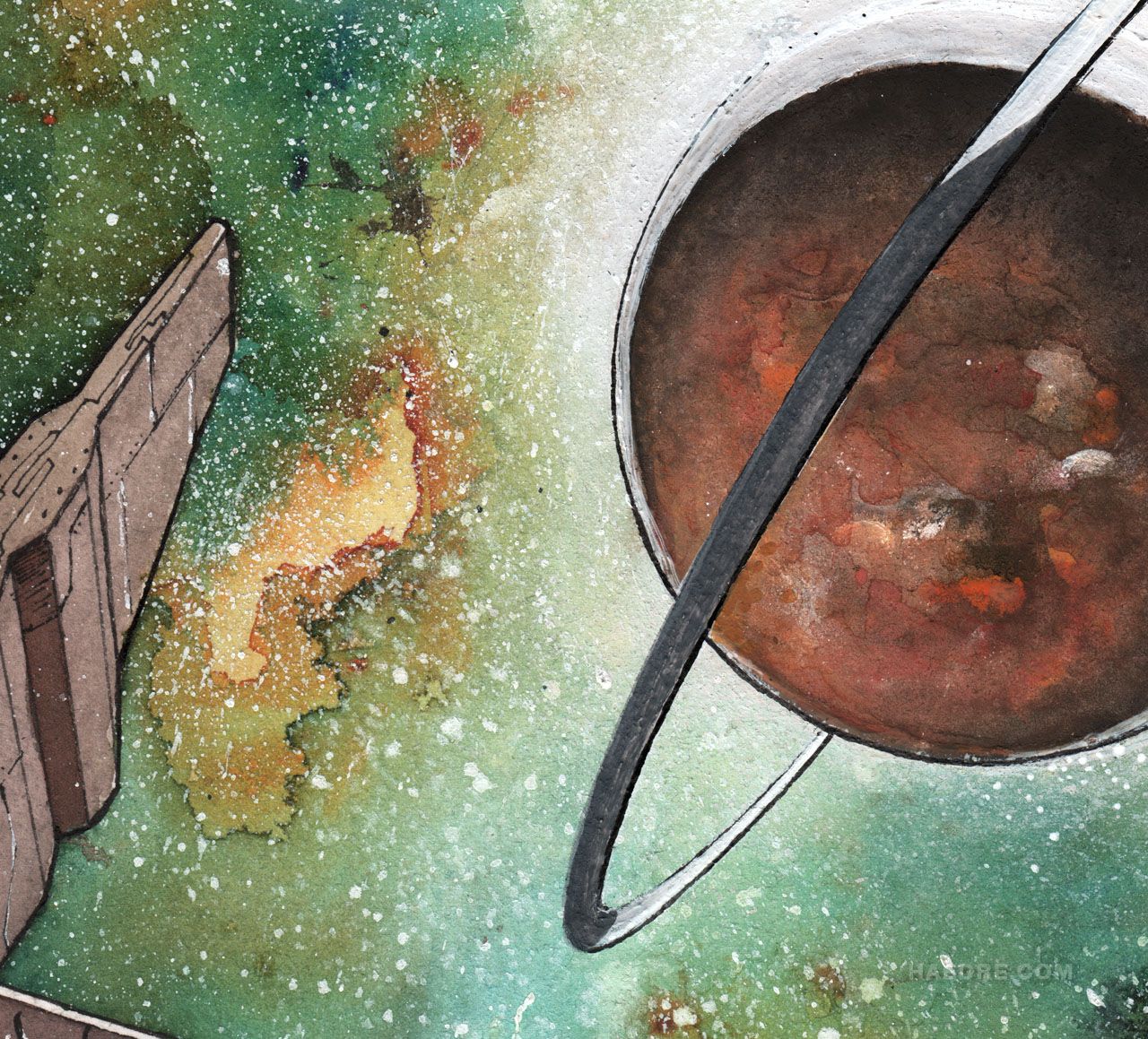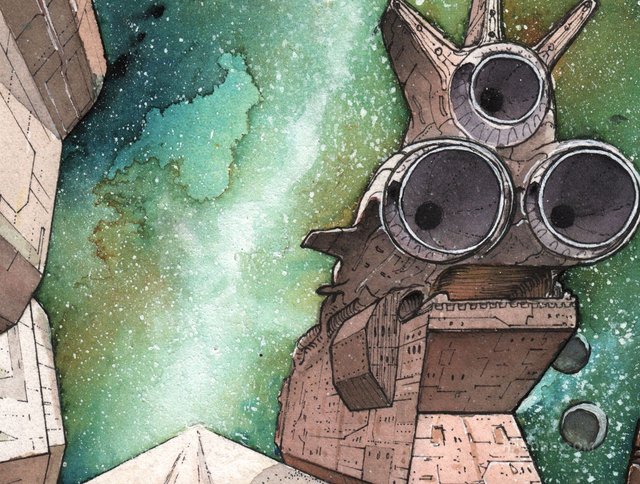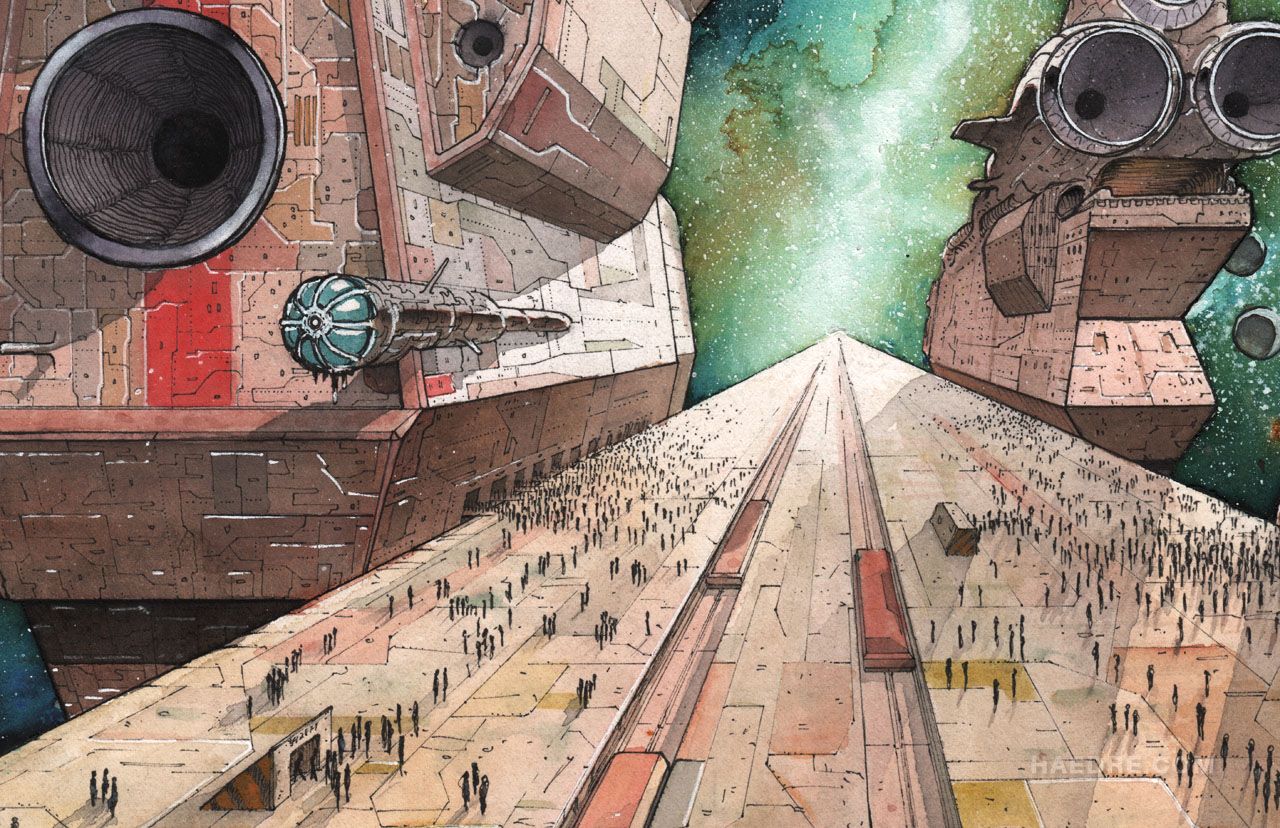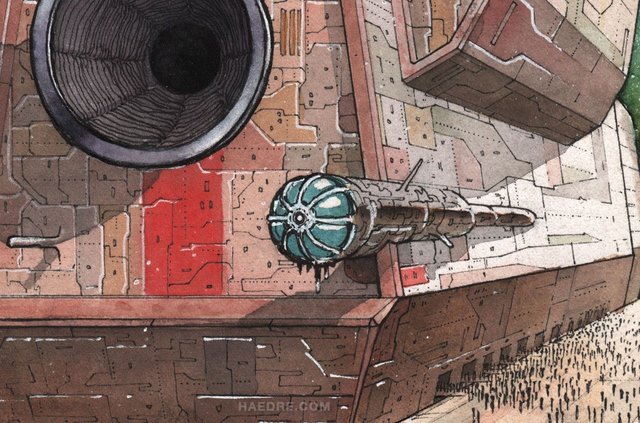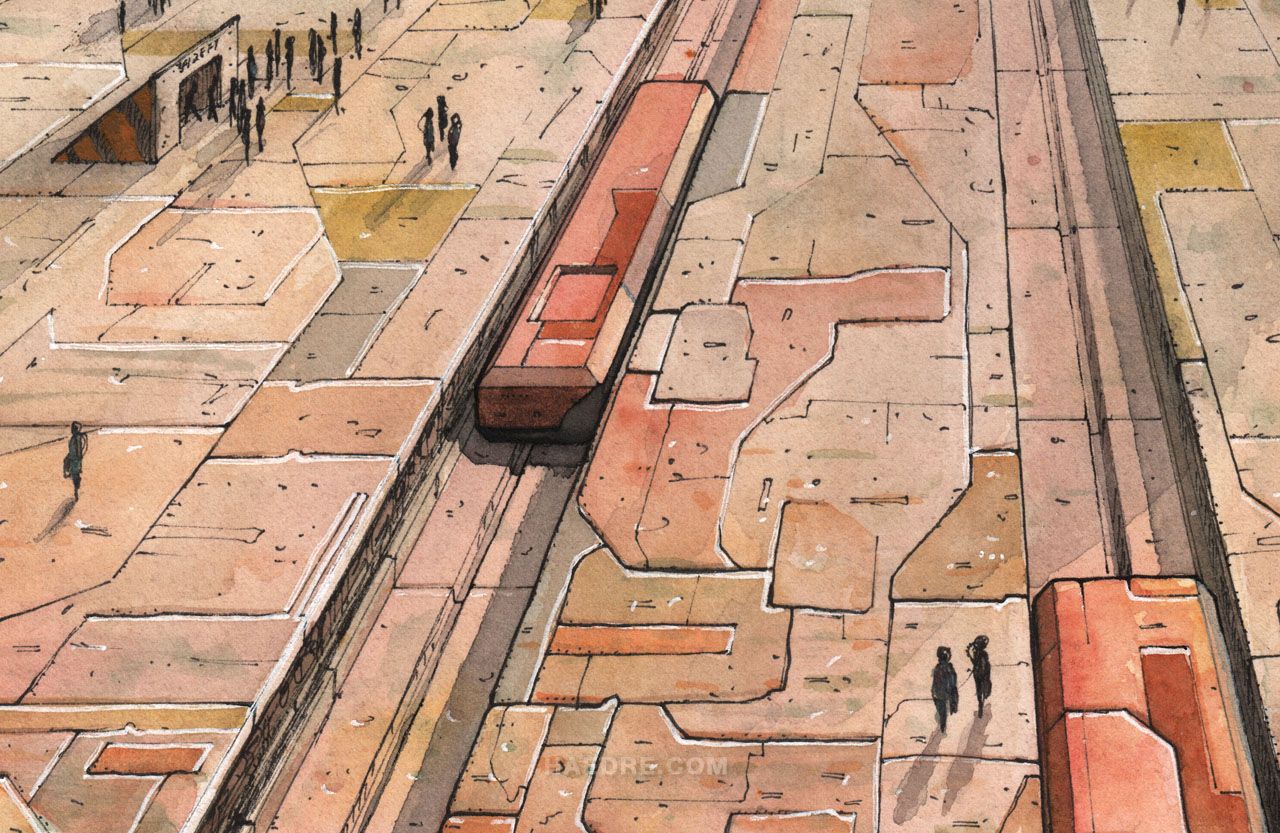 ---
Thank you for having read my post =)
---
For more art, visit my website: http://www.haedre.com
Committing to art is not always the dream life! Consider supporting me and my family by buying my prints through http://haedre.com/shop/direct-to-me
Or my books on http://haedre.bigcartel.com/
And of course I accept cryptos (Btc, Eth, Steem), if you ask me.
Thanks again!