Wether you are an artist (or a musician, a photographer, a writer...) that makes a living with his art or want to, this concerns you!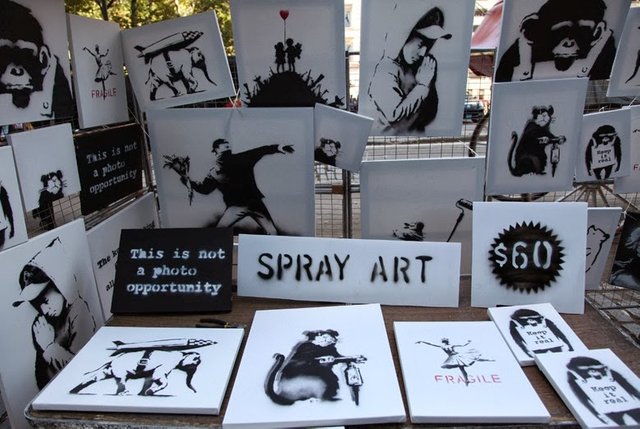 That famous stall where Banky's stuff was for sale dirt cheap
It's only around a month that I have been actively diving into Steemit, it's slowly time for some kind of report. I have met a bunch of interesting humanoids and artificial intelligences and I am rather conquered by the platform but after all that time I spent writing, one crucial question sticks on my mind, ...
... what's the real potential of Steemit in promoting art?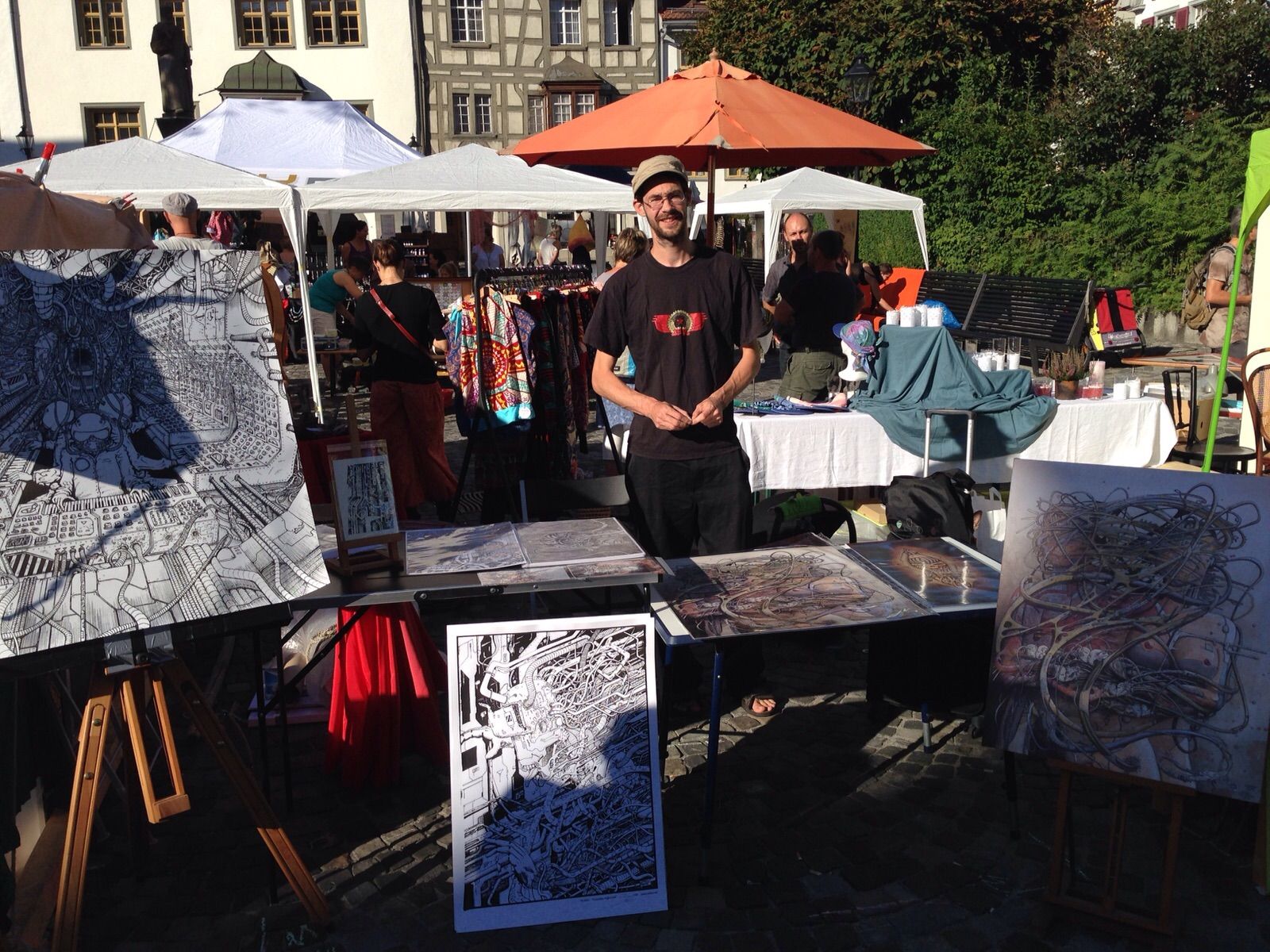 Me - Selling at Kunst & Kuriosität Markt in StGallen, Switzerland. Circa 2015.
As an artist, making $ with my posts is great but come on, it's a side thing. My first need is to sell real art in real life. If I came on Steemit, it was to find an alternative to Facebook. Regardless of all the crap Facebook is doing, it's been so far, a good way to promote my work, reaching a very, world-scattered, audience.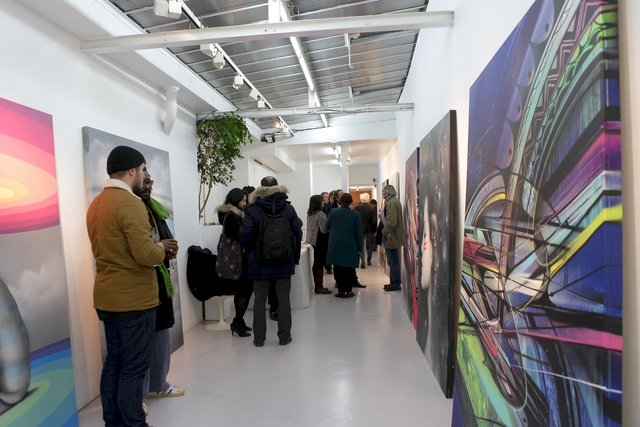 Some good looking gallery
Is what is happening on Steemit, only happening on Steemit? Is the reward system keeping people disregarding older posts? Again, as artists, I believe what we want is a page that presents us well and reaches all our followers without algorythm deciding and regardless the amount a post «worth» in SBD or in terms of virality. Or?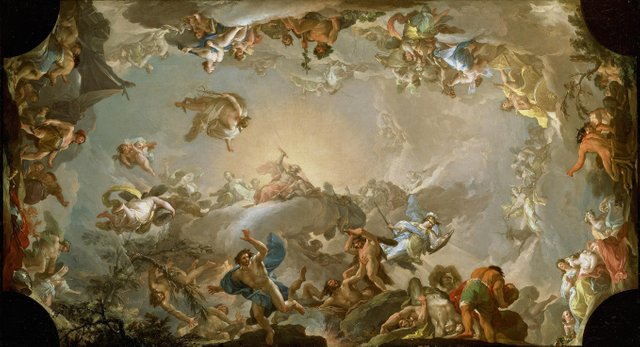 Looks like they're networking, no?
What I didn't realised at the begining, is that Steemit is a Social BLOG and that is one thing that seem to make it primarly different, content and purpose-wise (is the announcement of a book release, a blog?). As I noticed, posts with the simple display of my today's finished piece get less attention than a detailled and documented progress report, somehow because it is less "informative" (or because it's "just to sell" something?). Today I have this whole wondering about how this is playing a role, in the sense that, if the blog is the main thing, does the information it contains really is going further out of Steemit?
So, fellow artists, would you let us know what you think about ...
How do you think Steemit is good for your promotion? (now and in the future)
Would you organise a promotion campaign through Steemit (for instance, for an exhibition, a crowdfunding, the publishing of a book ... ? (If yes, how?)
Do you actually get sales, commissions or decent work opportunities through Steemit?
If Steemit helps you increasing your sales, would you give us some tricks we might have missed?
Is there any external, steem-based, application that is more adpated to artists and musicians?
How do you think things might change when (if) more artists and musicians will be on Steemit?
Ah, and what about events? Any way to post events?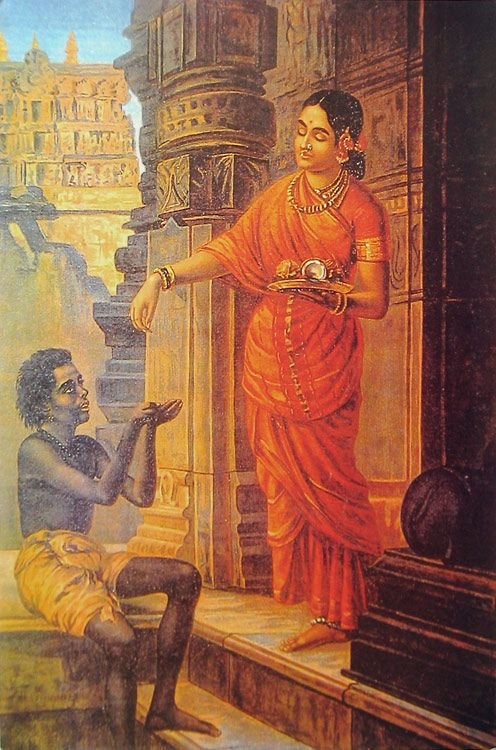 Image: Lady giving alms - Raja Ravi Varma
Thanks a lot for your interest!
Please consider to