One of My First Blender 3D models - Pyramids at Night
I've been working on learning 3d modelling recently to progress to animation at some point hopefully.
I' m using the software called Blender. It's tough to learn but I'm slowly getting the hang of it.
I decided to try make something that might resemble the pyramids of Giza. Well, I gave it my best shot with the limited knowledge of the program that I have so far.
Its a series of resized cubes stacked up with a cone given 4 sides to form a point at the top. The tricky part was the lighting and textures. It started out like the image below, which doesn't look all that great in my opinion with the textures being not very realistic and the shapes being a little uneven: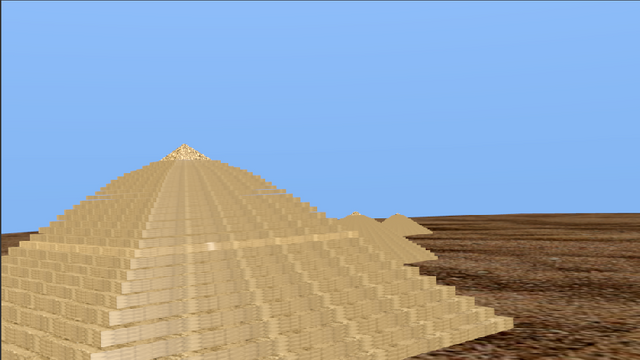 But after some tweaking of settings and changing it to night instead of daytime, I ended up with the image below which I think looks better than the previous one:

Thanks for checking out my post. I really appreciate your time. I hope you find the images somewhat cool.
I'll be working over the coming weeks and months to improve my skill at using Blender