The spirit of pheasant, quail and wildfowl protects my forest, field, and farmyard. This is my piece for #scenesofnature contest hosted by @sethlinson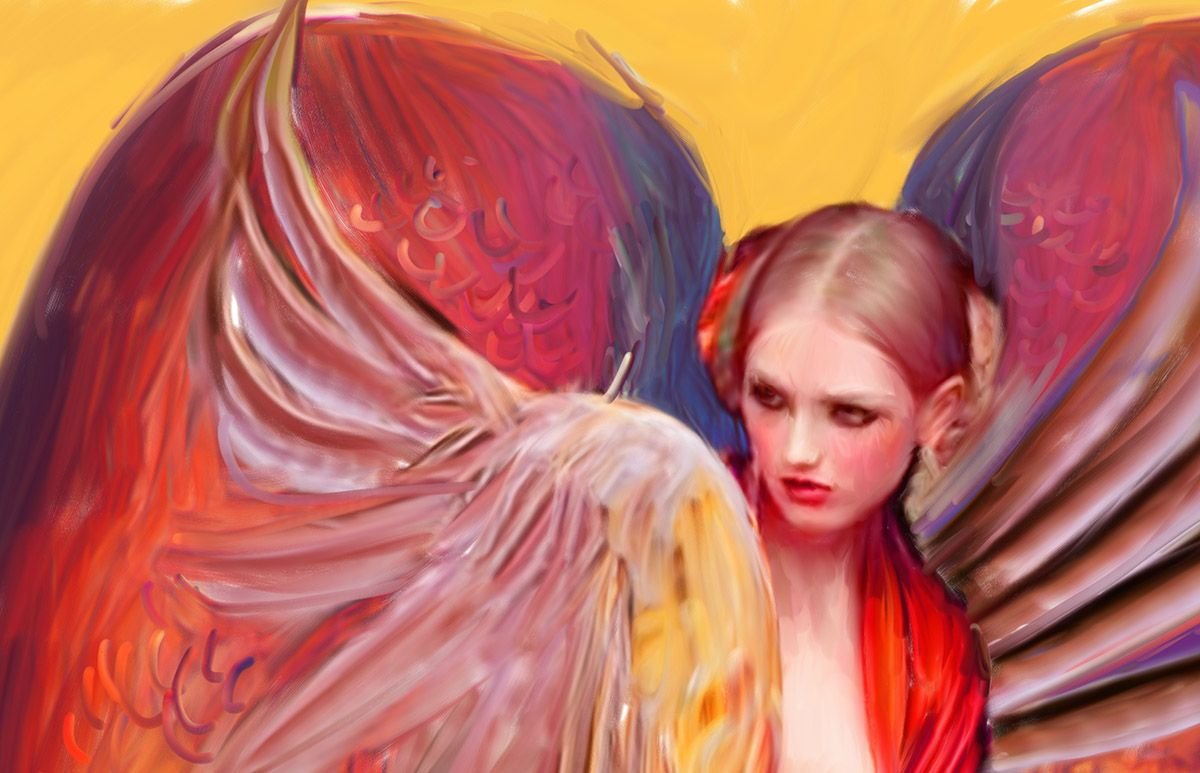 Here is the full piece.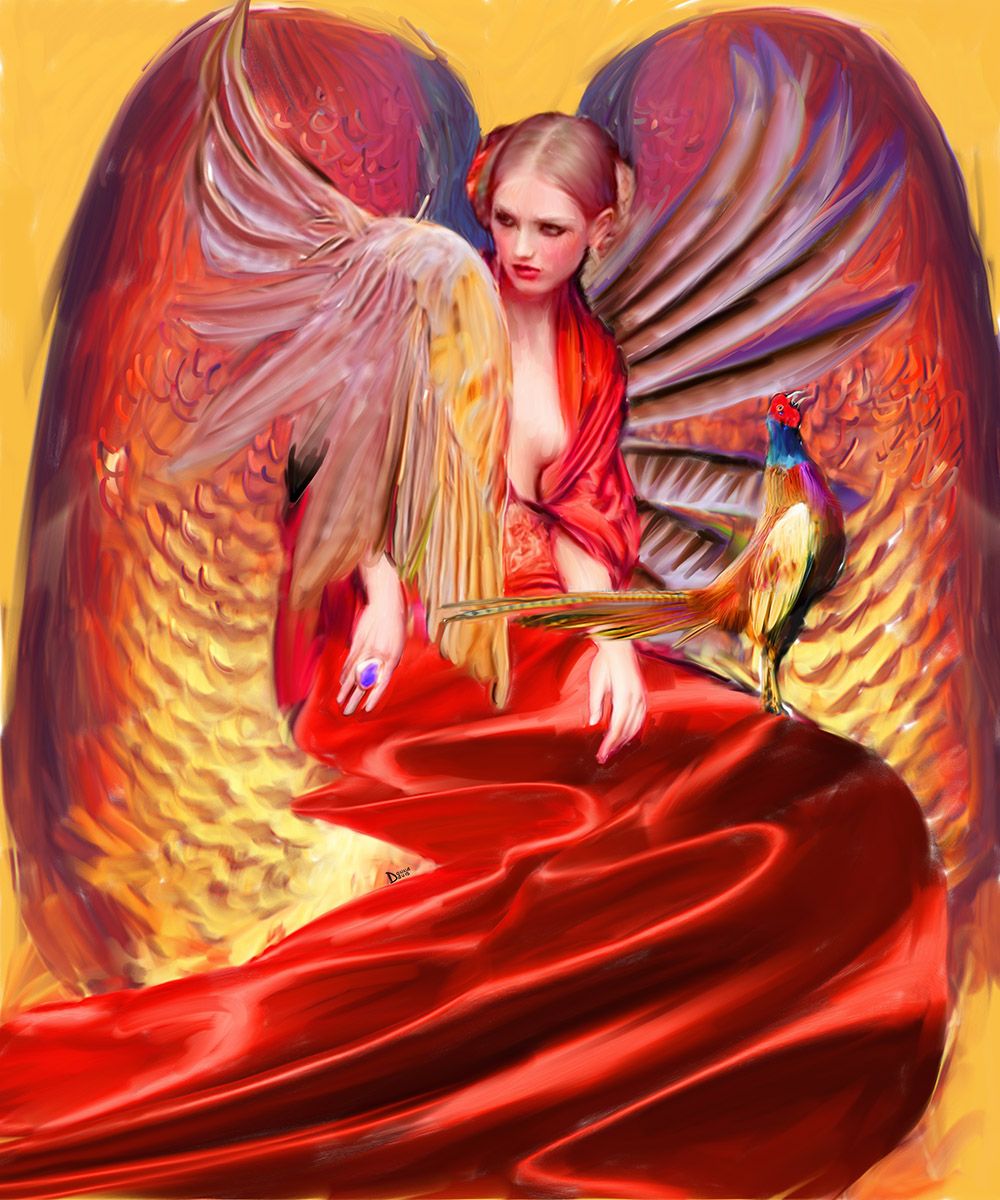 I really wanted to do another female form in the guise of spirit or angel. I had done one for another contest the spirit of sea and sky.
I take a challenge that inspires me and give myself to work on one major piece that fits my own portfolio as well as the style of the contest. Merging the joy of my own art with the fun and community of Steemit.
Here is the pen after the pencil sketch for the finalized layout.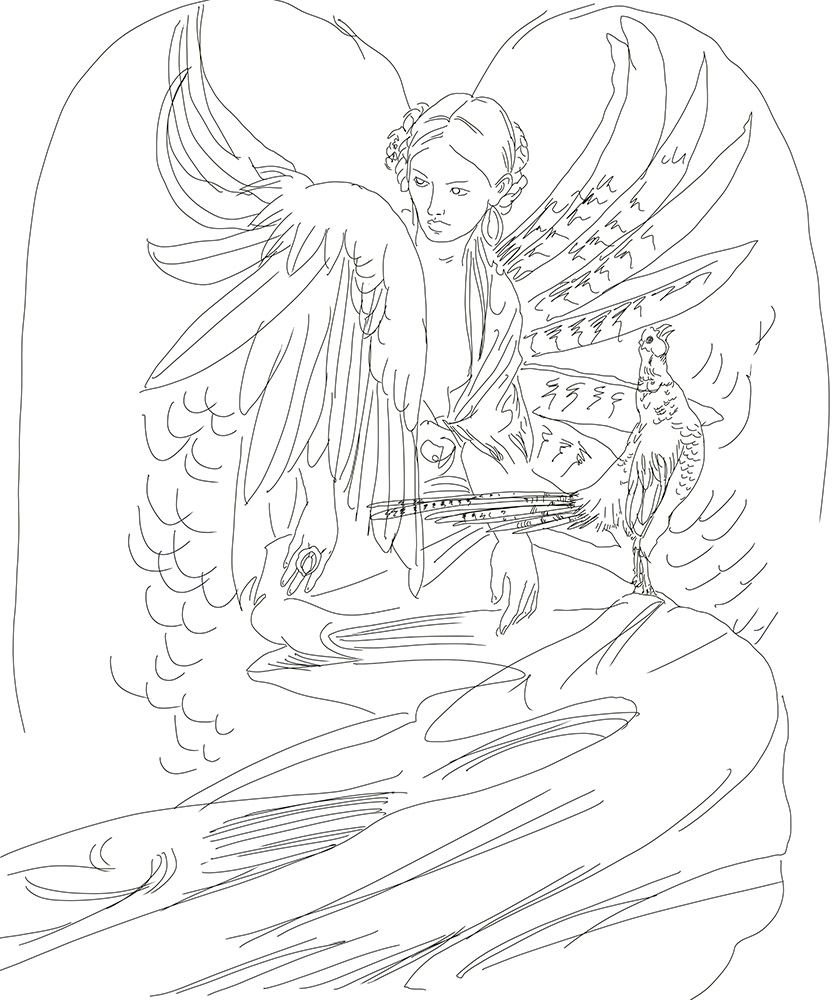 And here is a gif showing some of the MANY layers I use to make such a painting. I am just in under the wire, I think, as I have been working on this piece daily for the entire week and it's just the deadline now for the contest. I hope I made it in time, if not I am still happy with having made this work.
It is pretty close to the deadline, but if you would like to enter or see other contests just go here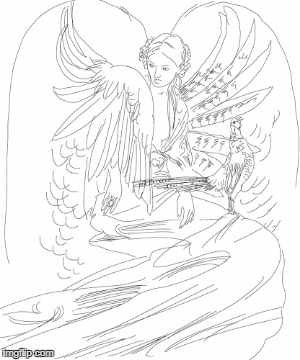 If you appreciate my work please feel free to upvote, resteem, and by all means comment.
---