A pug plays a role in my current painting.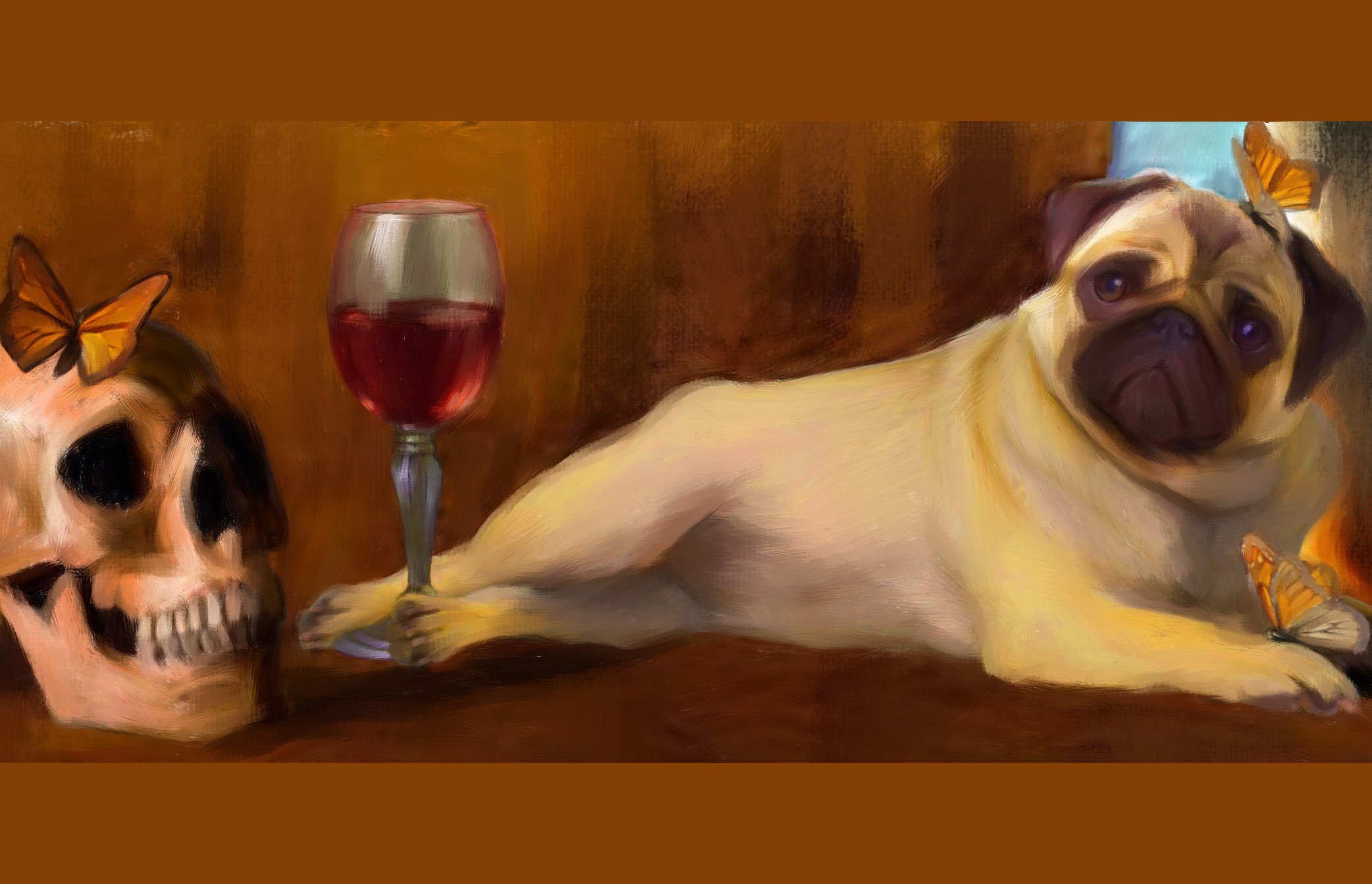 A larger bit of this section of my current painting.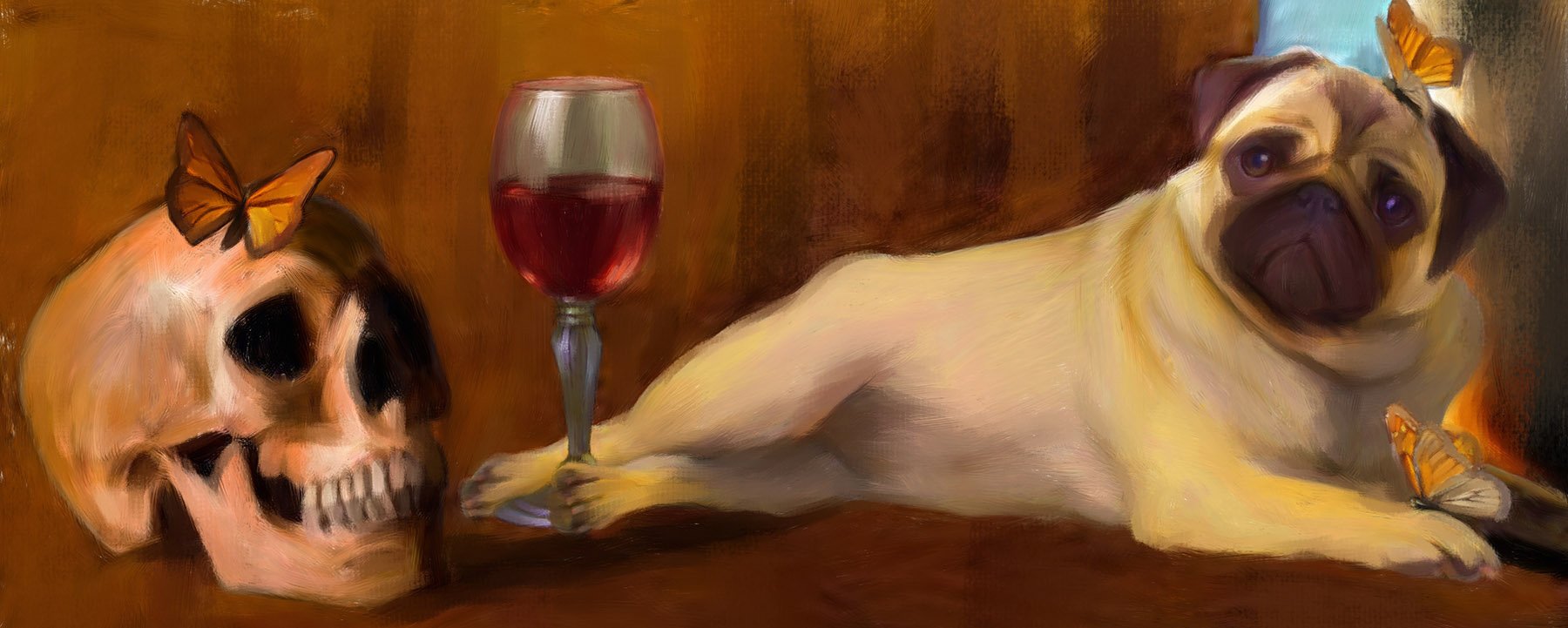 I have shared some of my current painting with you the other day. And here is a bit of the sketch of this section with another little friend, not painted in yet.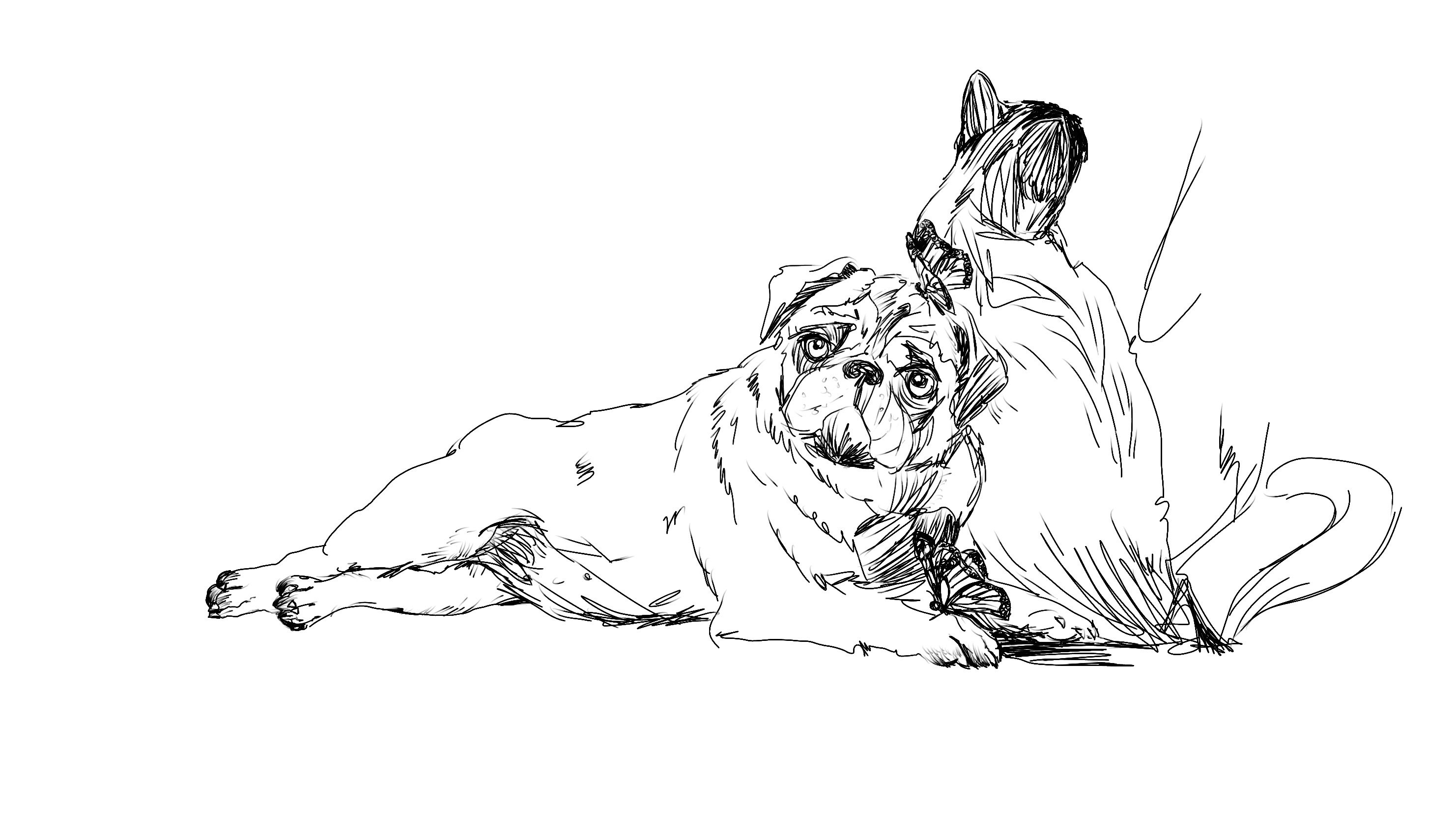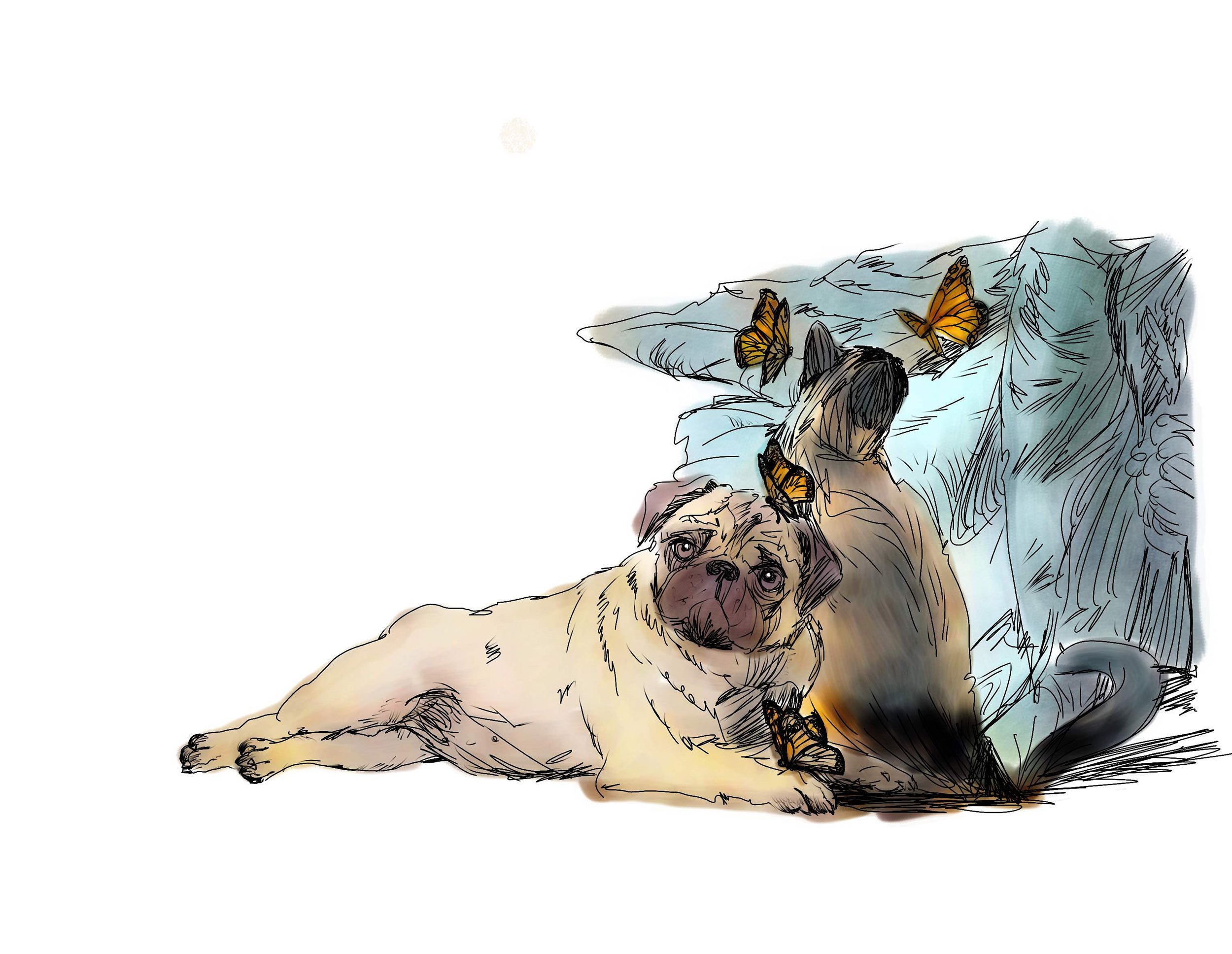 The plot thickens, what else could be happening in this painting? Who can say? Even I can't say, as there is a bit I am still considering even at this painting in stage in digital oil.
Here we are again, at Friday, this week has speed by. I would pontificate and wax poetic a bit more, but I feel the day is getting away from me. I will close then, just wanting to share some of this section I have been working on this week.
I hope you have had a productive week and are looking into a fun relaxing weekend.
If you like my work by all means upvote, resteem, and comment. I always appreciate comments.
---
And check out my other posts.
---
Copyright @donnadavisart - All Rights Reserved