A Mermaid's Tea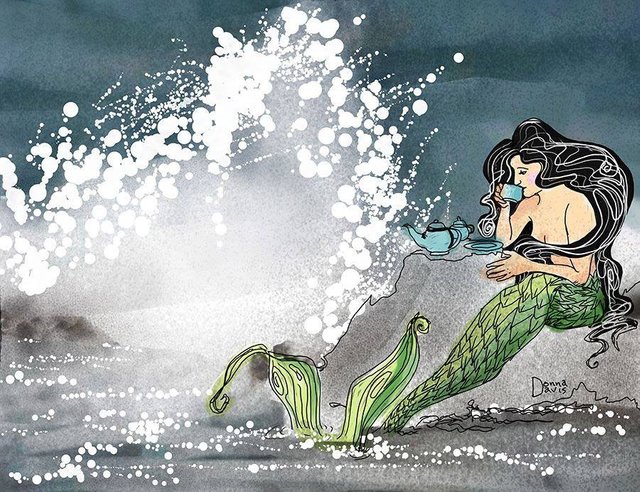 A picture I made a few years ago, which has been quite popular on things from duvet covers to wall decals. It does seem a fitting imgae for today's post, as yesterday we went to Whitstable and eat seafood at Wheelers.
It is an amazing little oyster bar that does wonderful sea food.
It is the oldest Oyster restaurant in the area.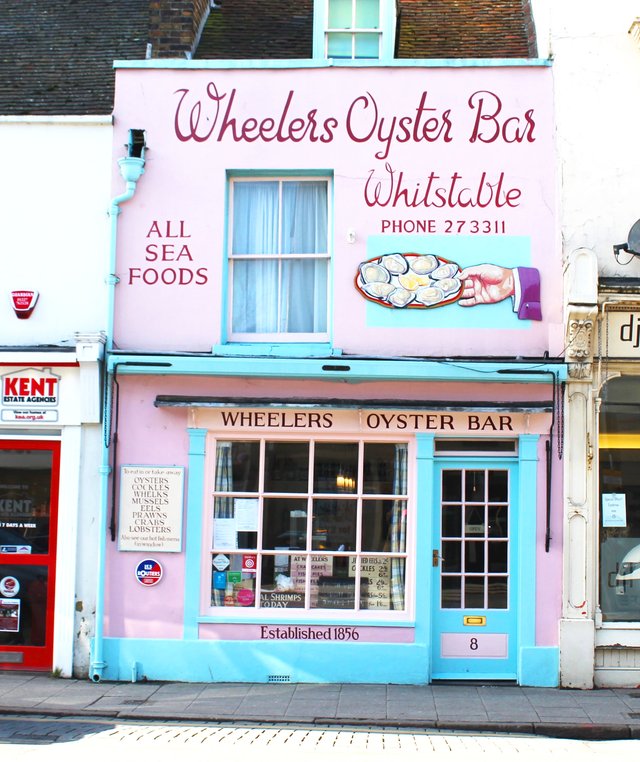 It is a quirky little place inside, all angles and odd bits and bobs. It makes me rather think of that sort of place on Cape Cod with old cracked antiques and floors at odd angles. I was so into my day, however, that I took very few pictures.
It seems when one is enjoying their life it is harder to remind oneself to capture it in digital images.
This image I found online does show the little room in which we sat.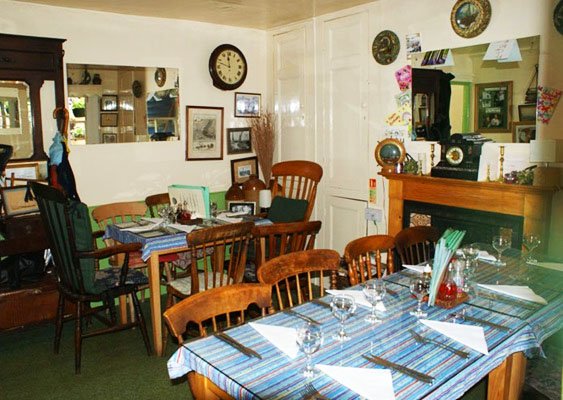 It wasn't until we were on our way home that I realized I had NOT taken an image of our amazing food. The seafood is obviously quite fresh and served to order, but despite it looking like a local clam shack, as the parlance might be back on Cape Cod in the USA, they serve their food with a bit of modernist panache'.
I had scallops with duck confit fish fingers and pickled veg.
I could not find a photo online of that same dish, but this version of their scallops sort of gives the idea, though mine was presented a bit more artistic with the homemade mayonaise and mustard dressings made into dots and lines on the plate that Joan Miro' would have been proud of.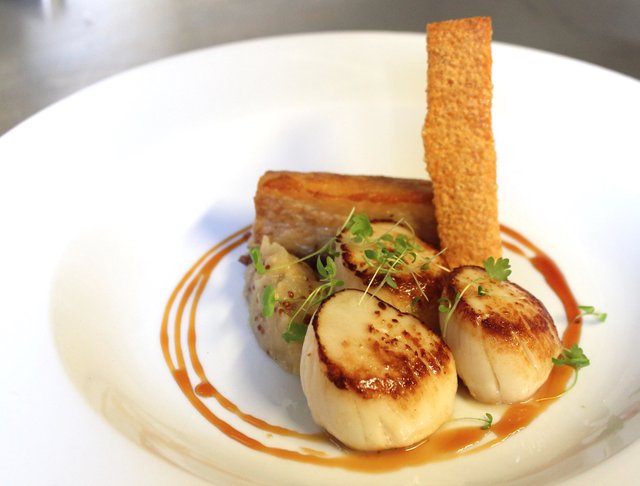 Whitstable is a lovely little sea-side town.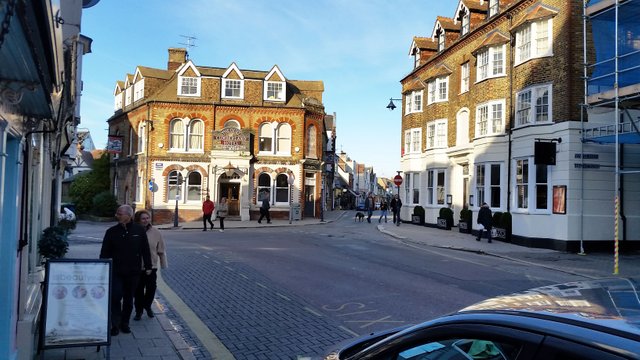 And I've been lucky with light when we are about visiting places and I think to snap a photo.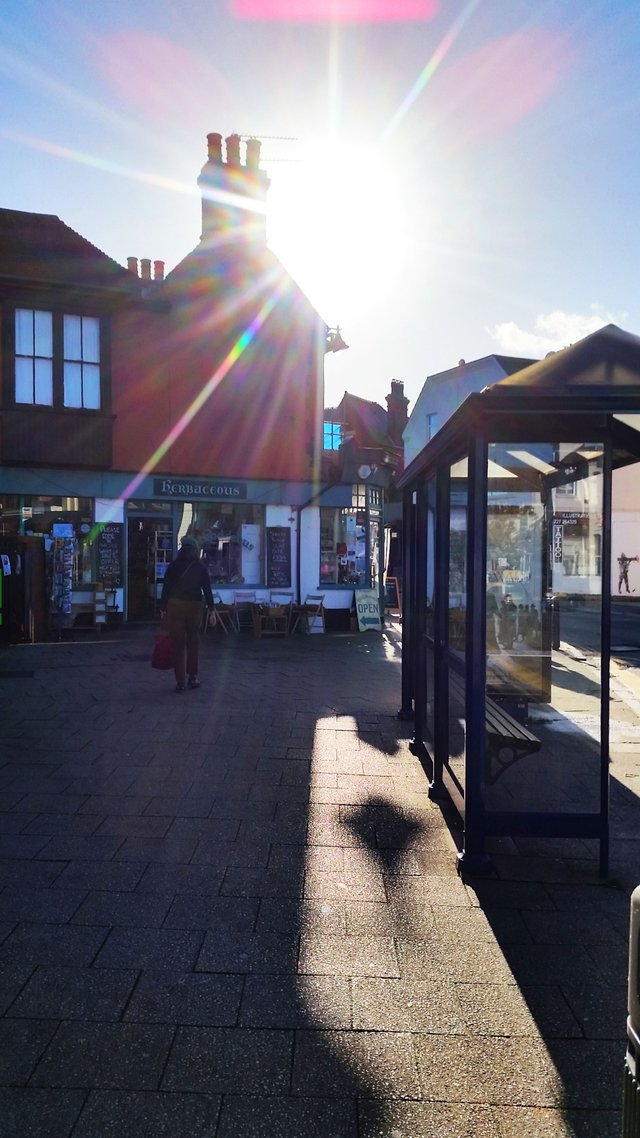 There is a wonderful mix of old and new here and such pieces of 'friendly grafitti' as I call these sort of pieces, or "Fanksy" (that is 'fake' Banksy) can be found here and there.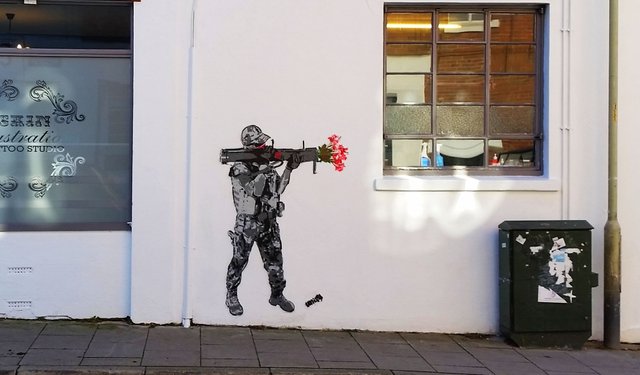 The purpose for this trip was to procure my 2nd piece of English furniture.
You will recall that yesterday I talked about my new little desk well, the next item on my list was a comfy chair.
To have a little place to write and draw was first on the list, but then to sit and look out my little studio window at the garden or to simply dream away an afternoon, I'd need a good sort of chair.
I was rather like Goldilocks, wanting something not too soft, or too hard, but just right.
I found it in this odd little thing.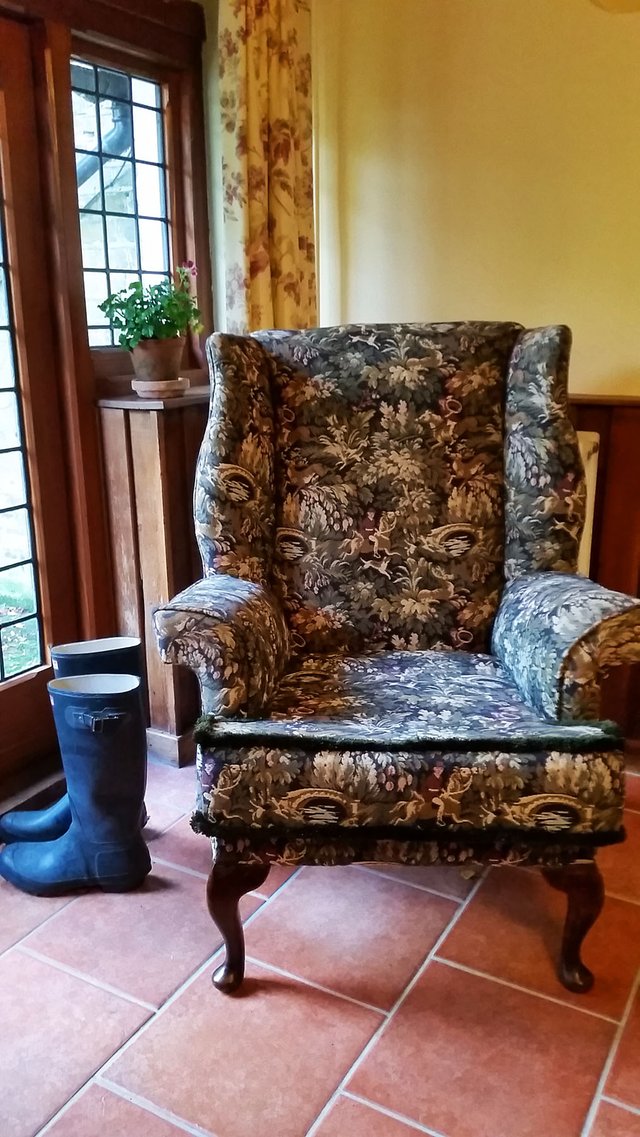 It is a sort of George II sytle wing chair, with it's funny little curves. And the upholstery just suits me, that sort of mixture between old Gran in the Garden and the savagery of a Stag Hunt.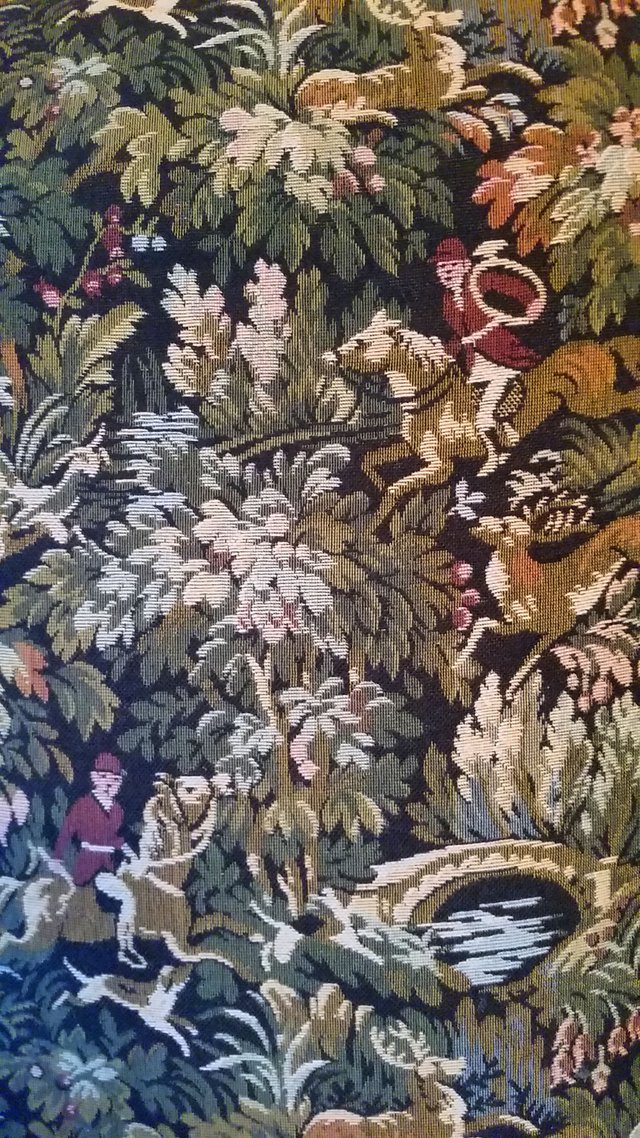 Kitsch would not be a misnomer for this fabric,
but I rather like that. A bit of tongue in cheek is always good in your decor, I feel anyway.
So, the "Room of One's Own" that my dear garden ghost Virginia Spoke of is coming together.
A desk , a chair and tea cup and thou...
Today we are off to Chartham to a large charity shop/antique shop to see what we can see. I have meticulously taken down measurements in this and that corner and have a running tally of things like bookcases, side tables, rugs, a good pitcher or vase for my window ledge to catch the roses and ferns I will cut from the garden and any sort of objet d'art or bibelot that catches my fancy.
I am trying to stick with a morning routine, but to-doing continues to beckon.
I hope you all have a lovely day wherever you are and that you get a chance to sniff around a little shop searching for things needed or simply things desired. Make it an old musty dusty curiosity shop and all's the more fun!
Check out my other posts, if you like, and by all means upvote, resteem and yes leave comments!
Copyright @donnadavisart - All Rights Reserved

---