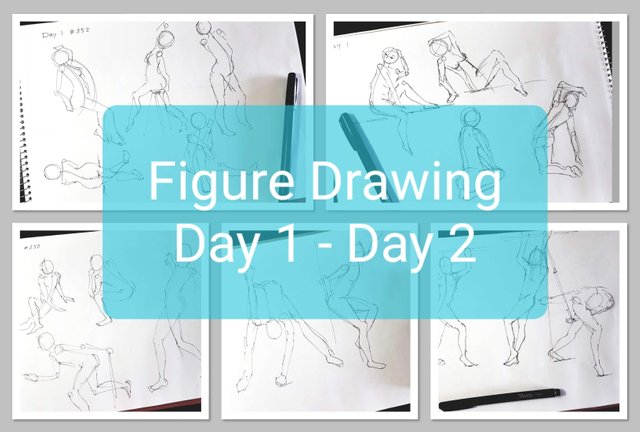 As a part of the online drawing lesson which I'm taking, I decided to participate in 30 day figure drawing challenge.
It is guided by the instructor using YouTube videos from "Croquis Cafe".
Croquis Cafe is a figure drawing class recorded in real time.
It features models in different artistic poses.
I was advised to use pen or blue/red coloured pencil and no erasers for this drawing.
The models will pose for 1 minute or 2 minutes and you need to draw as much as you can.
The purpose of this lesson is to learn to draw the body.
So here it is!
DAY 1...the link will take you to the YouTube video.
オンラインで受講しているお絵描き講座の1つに、ジェスチャードローイングというのがあったので挑戦してみることにしました。
人体の描き方が上達する講座!だそうです。
毎日15〜20分、30日間続けます。
上手くなるかなぁ〜
講座は講師の方の解説を受けながら、YouTubeの "Croquis Cafe"の動画を見て描きます。
Croquis Cafeは実際に行われたジェスチャードローイングの授業を動画に収めたもので、モデルさんがポーズをとってくれます。
講師の方にはペンまたは青か赤の色鉛筆で描くように言われました。
消しゴムは使いません。
1ポーズ1分または2分。
その間に描かなければならないので、結構大変ですw

それでは1日目!…リンクはYouTubeの動画です。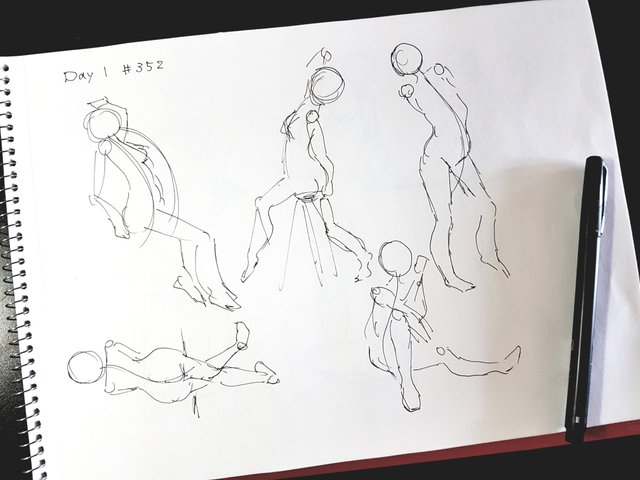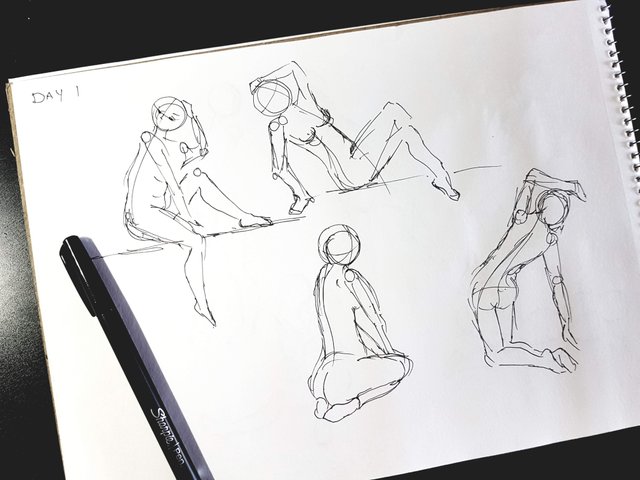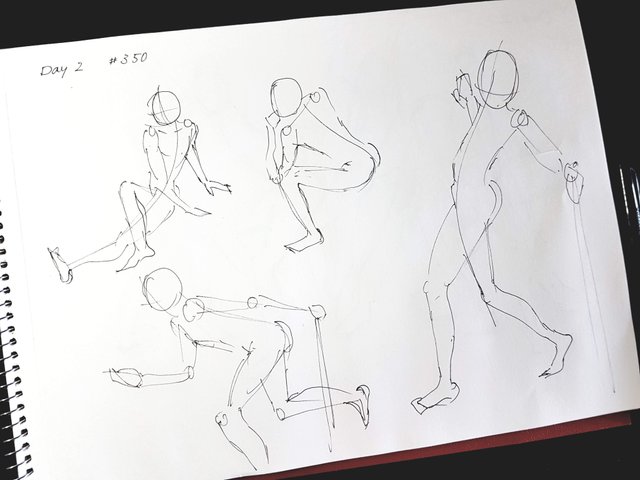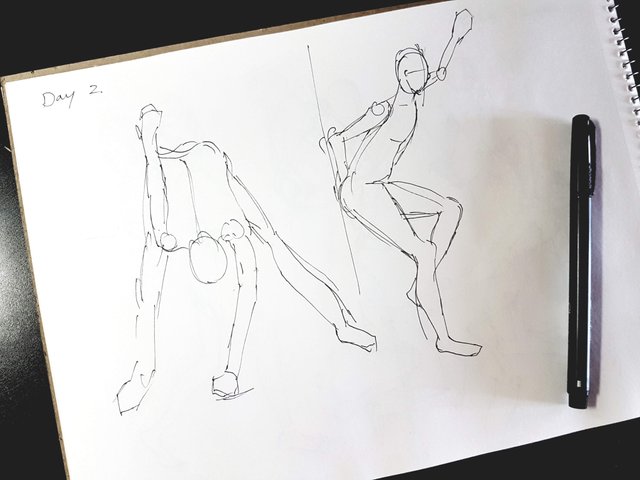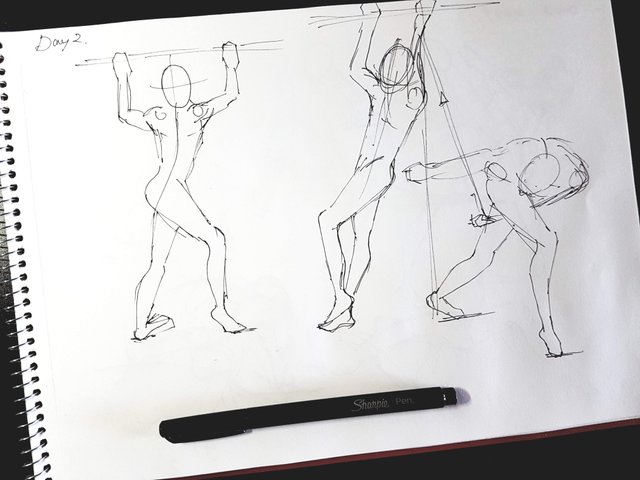 Lots of interesting poses and it's difficult!!!
なかなか面白いポーズが盛りだくさんですが、難しい!!!

Thanks for visiting!
いつもありがとうございます!