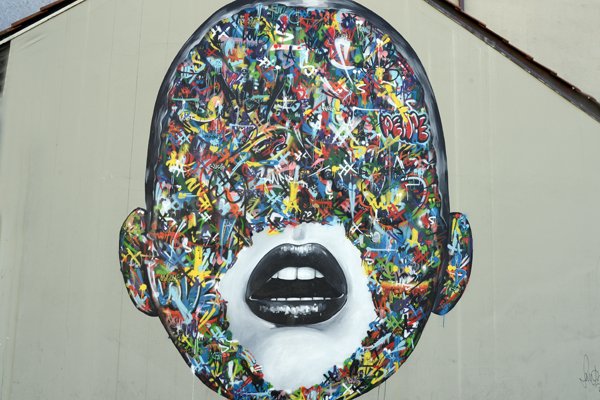 In 2001 Stavanger was the host of the first street art festival in Norway. It is still the host of this annual festival which attracts both local as well as international street artists. Ever since the festival was first organized, Nuart Street Art Festival has been considered one of the world's leading street art festivals. It's not just about street art. During the festival there are exhibitions all over the city. Debates, workshops, performances, etc. All is about what happens on the street art scene. In a few weeks Stavanger will once again host the Nuart festival - for the 18th time.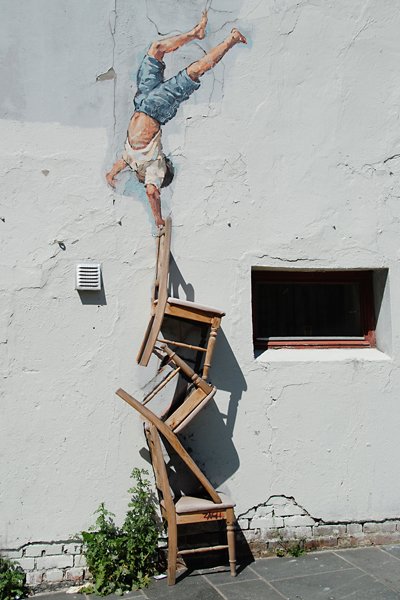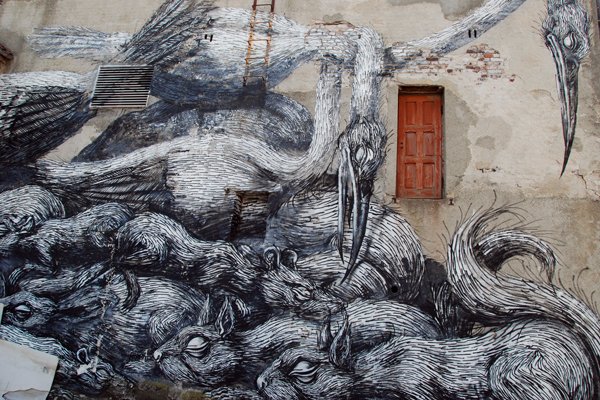 Stavanger is only a few hours train ride from where I live, but I haven't been there for Nuart yet. But I have payed the city a visit several times. Each time I discover some new pieces I haven't seen before. Most murals are found in the city center over a relatively concentrated area, so it is easy walkable.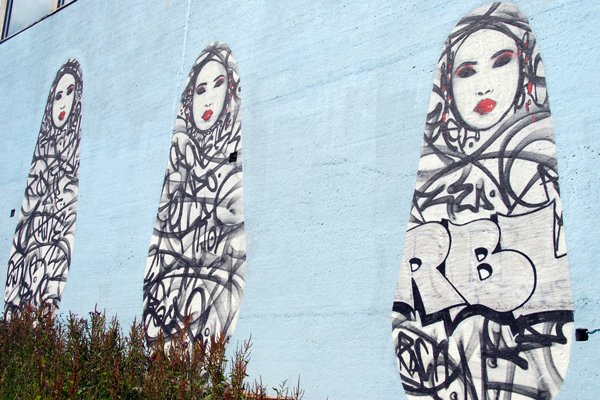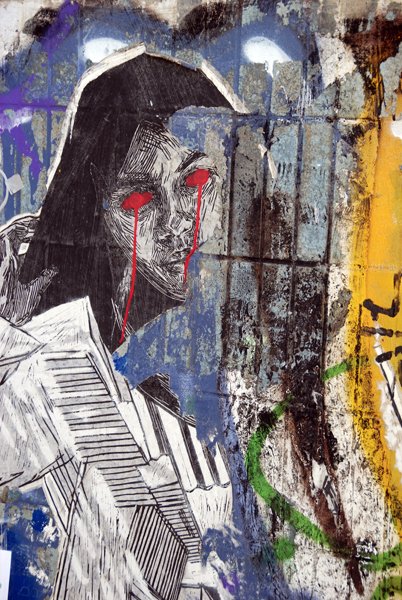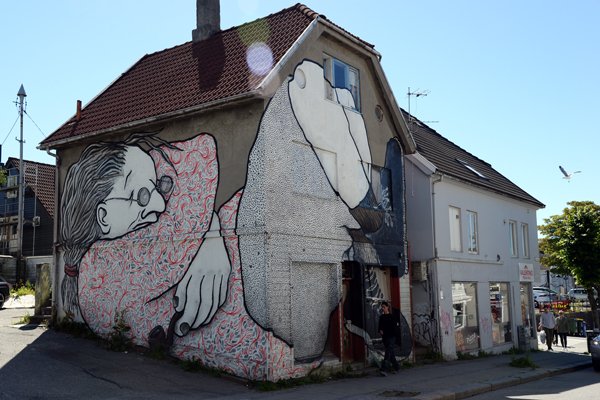 Stavanger is situated on the south-west coast of Norway. In 1969, the North Sea's first oil field, the Ekofisk field, was discovered. This made the Stavanger region a key player in the Norwegian economy. Today, the town of Stavanger and Sandnes is Europe's oil and energy capital. The main source of income in the area comes from the oil sector. This industry attracts people from many countries, making the region very international. English is the language you hear almost as much as Norwegian. Even in restaurants I've had to order in English!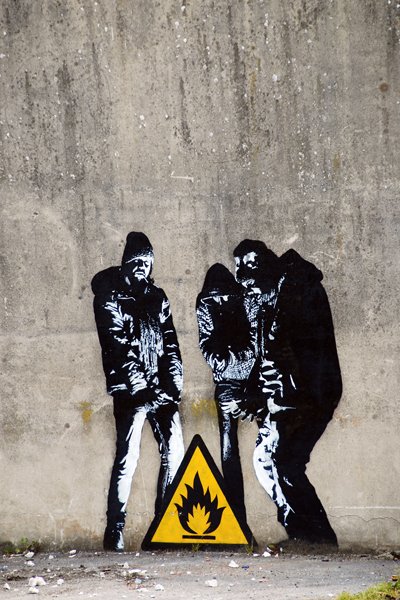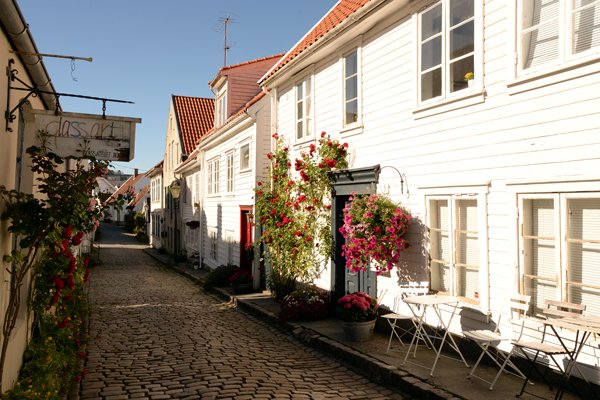 Old Stavanger is located by the harbor and consists of more than a hundred wooden houses that were erected in the late 1700s and early 1800s. In 1975, the district was designated by UNESCO as one of the most preserved cities in Norway. There is no street art here, but the district has several galleries and crafts outlets. It is worth taking a walk here to see both the houses and the galleries. On the way to this area there are some great murals as well.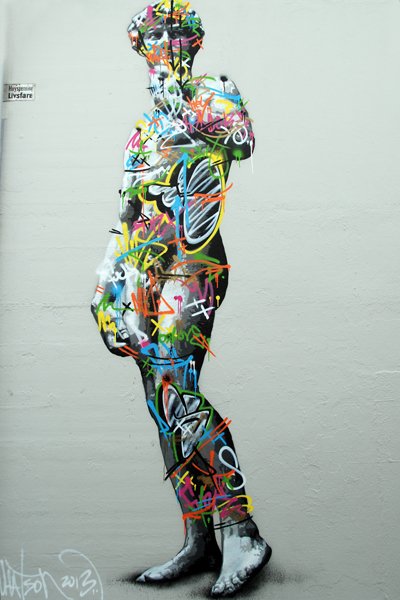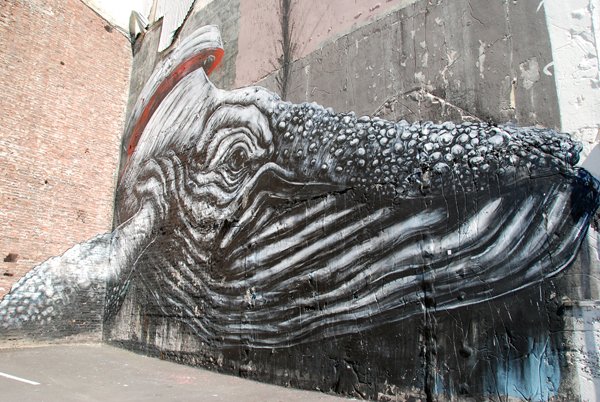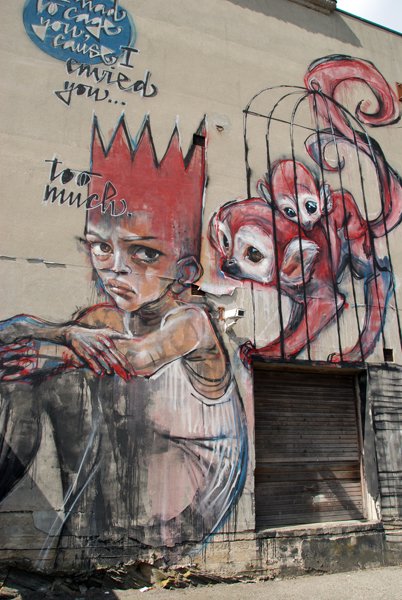 Because of Stavanger's long history with the Nuart festival, many leading street artists have visited the city. Nuart is a non-commercial festival, run by a small group of idealistic volunteers, rebels and unconventio'al professional artists, who want to provide a platform for both local and international artists working outside the traditional systems. There are no restrictions on how the artists wants to express themselves. Nuart also wants to contribute to debate and challenge our perceptions of what art is and what it can be.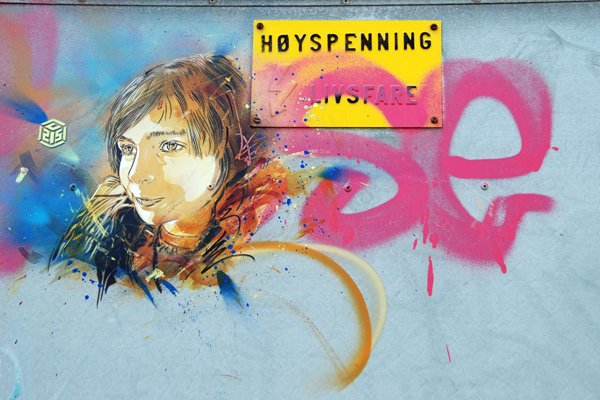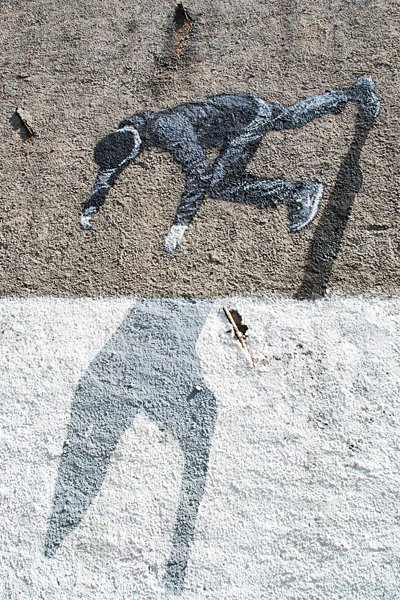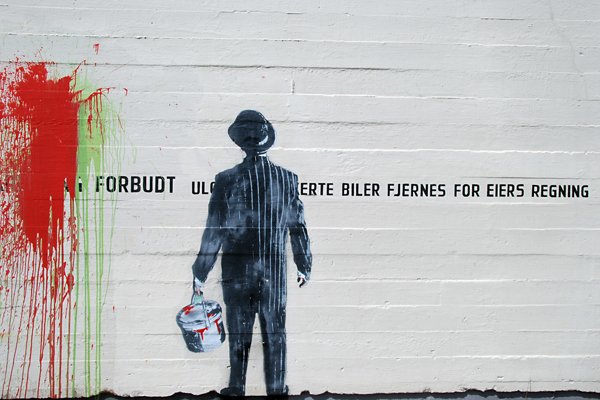 This year Nuart will be from September 5th to 9th. They offer walking tours that will take you to smaller hidden artworks and points of previous Nuart Festival's as well as murals spanning 12 years of Nuart Festival's impressive Street Art history.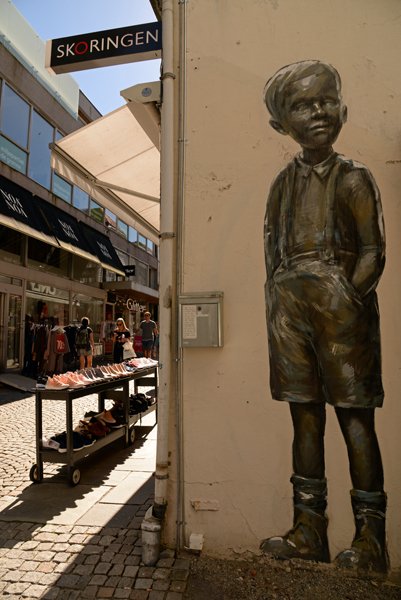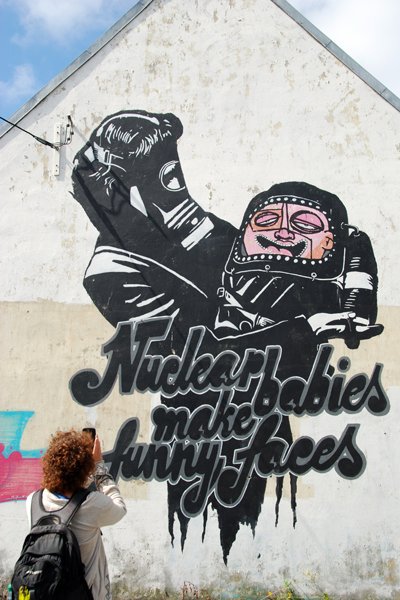 If you should happen to be in Stavanger during a week-end or you plan to go because you want to discover the street art you can join a guided tour every Saturday from June 1st until October 26th.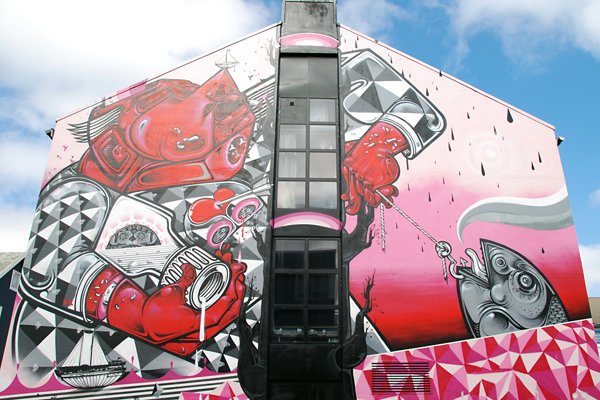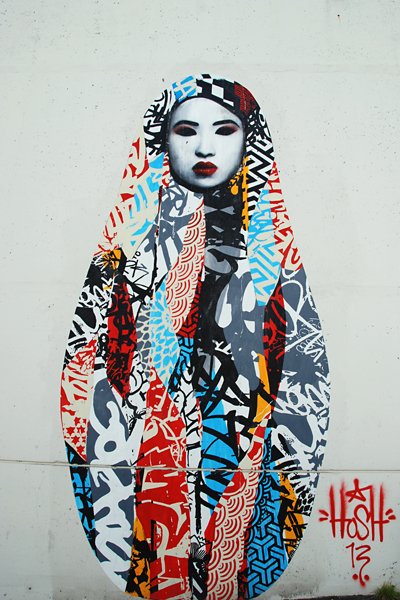 Sources:
https://www.visitnorway.no/
https://streetarttours.no
Please do follow if you want to keep up with my next street art. Any upvotes or resteems are hugely appreciated!
Latest street art post, check out :
STREET ART #41 - Discovering more pieces of art in Port Louis, Mauritius
U.J
Kristiansand, Norway
All the photoes are mine, Ulla Jensen (flickr, Instagram and facebook)
[//]:# (!steemitworldmap 58.969809 lat 5.734339 long STREET ART #42 - A taste of what Stavanger (Norway) has to offer d3scr)
Read about us? // Main page!
Latest content: Travel, Art, Food, Article, Poetry