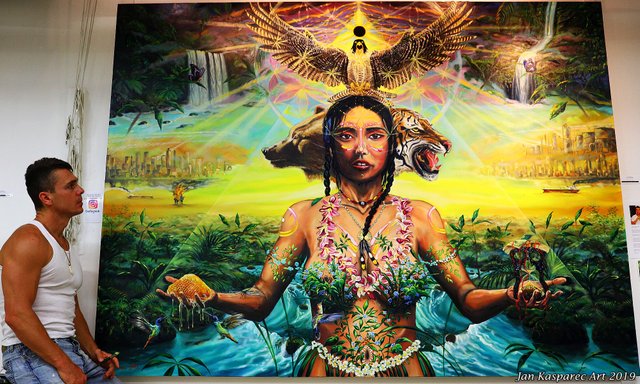 ---
Curie Comment Contest is ongoing. Earn Steem by leaving good comments on posts upvoted by @curie. Find out how here.

NEW Rewards for Authors

Starting with this edition of the Curie Author Showcase all authors featured will receive a 500 SNAX reward. Curie joined SNAX near the beginning of June. We will be using SNAX as an added reward for authors featured in the Showcase posts, as well as the winners of our weekly comments contest.
For more details on SNAX please visit https://snax.one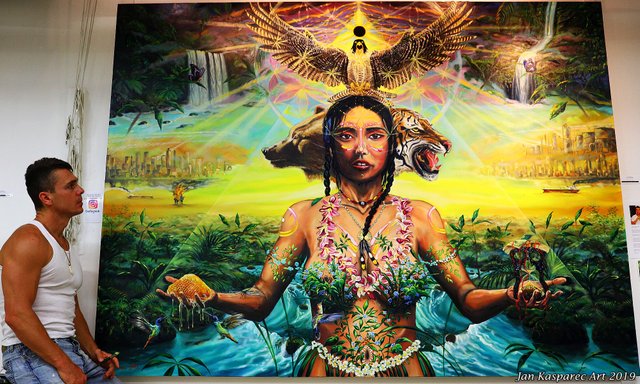 Images property of @jankasparec
Art is a process where you can put out yourself out and express yourself sometimes it takes a long time along with inspiration and meditation, that is the case of @jankasparec who after 2 years honing his artistic skills and his connection with mother nature finally finished his piece called GAIA - SACRIFICE where you can see among his growth as an artist a stunning depiction of his views on nature itself!
It took me 2 years to finish this painting of Gaia, patiently waiting for the final download in meditation. It came to me a month ago and I carried out the final brushstrokes last night. My heart is in bliss and I am filled with joy by the final result (thank you Universe! ??). New Gaia has lots of enhancements that now make her complete: Life-Giving mandala, new Sun necklace made of genuine gold, the falcon has been re-aligned with the eclipse (falcon represents Omniscience = full opening of the third eye), new sky and pretty much all plants and flowers covering here have been repainted. Obviously, this painting has a story to tell and every element in it has a meaning. I told that story a few times. Maybe one day you'll hear it in your heart. The story of our beautiful mother Gaia???? So much gratitude Whoever acquires her in the future (subject to my own intuitive scrutiny), I will consider him/her a lucky human ?? Peace. - @jankasparec
Jan is an artist who lives in Canada, he has traveled around the world gathering experiences to become a better person for himself and the world, he joined Steemit in August of 2016 and in these 3 long years he has shown us how to see the world through his art, beautiful and stunning as life itself!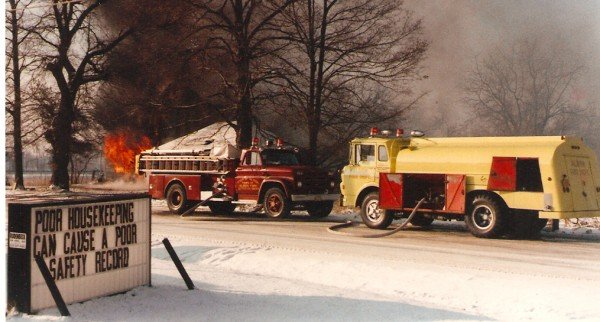 Images property of @markrhunter
Lucky of those who are found by their calling, most of the people had to gather the courage to go and face it as @markrhunter did, a firefighter in the Albion Fire Department who's gonna tell us the stories of valor and nostalgia in this wonderful and amazingly written post, this post will unveil his journey from a green rookie to the present days smokey Safety Officer as well as invite us to get his book Smokey Days and Sleepless Nights as a crowd funding for the Albion Fire Departement!
To this day, I don't know where I found the courage. I was painfully shy and not exactly an action hero, but there were two things I wanted to do with my life: write and fight fires. Not at the same time, you understand. Having those as my full-time jobs never worked out. Still, I summoned the courage to walk into that meeting room, my first experience with entering a smoke-filled room as a firefighter. (Smoking was allowed inside at that time, you see--and some of the members had taken to pipes and cigars.) The Fire Chief asked my age, and didn't seem all that pleased that I'd turned eighteen that very day. Only decades later did I learn that the Albion Fire Department had, just a few short years before, reduced the minimum age for a volunteer from 21 to 18. I probably seemed like a snot-nosed, green little punk, which I was. - @markrhunter
Mark is a writer and a volunteer firefighter residing in Indiana he joined our platform in May of 2017 and in these two years he has shared with us his passions, books, fire fighting and movies, his content is always on the top of the game with a writing style that can give a run for his money to any well-known author out there, if you want to know more about his work you can go to his webpage!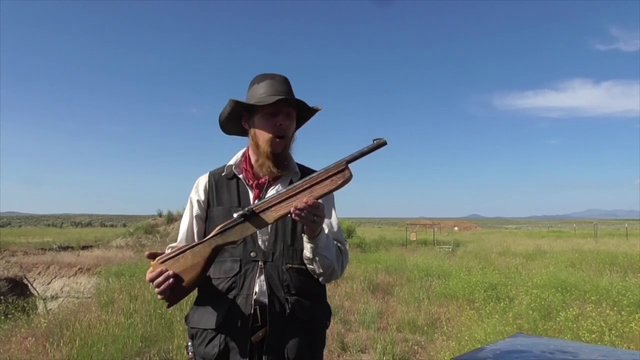 Images property of @theidahoanshow
DIY projects can be about whatever you want from a nice chicken coop to building your own 18th century weaponry, that's what @theidahoanshow is u to in this really interesting video where he shows us each step to make a basic muzzleloading carbine with a fire test and everything!
The Idahoan Show is collaborating with the Slingshot Channel to build a match-lock muzzleloader. Not the historical type, but one that strikes a safety match when you pull the trigger. In this video, the Idahoan assembles the basic muzzleloading carbine to which the matchlock will later be attached. - @theidahoanshow
This author hailing from Idaho joined our community to show us all the Idahoan lifestyle, wilderness exploration, DIY projects, guns, you name it, with each and every one of his videos you'll see a glimpse of the Idaho culture and you can enjoy them along with his following of 35K+ Subscribers on his YouTube Channel!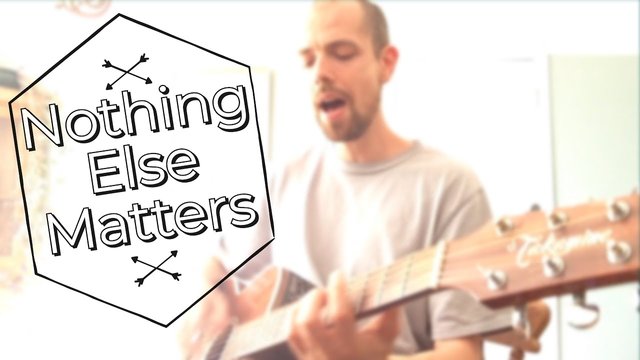 Images property of @flametheory
I can bet we all here have heard of Metallica at least once in our life, but I bet you've never heard an acoustic cover of Nothing Else Matters performed by @flametheory who plays it from his heart and soul giving it a new feel with his voice an singing style, this cover will for sure reach your feelings no matter how far!
I have just finished recording a new video, it's a version of 'Nothing Else Matters' by Metallica. This is one of the first songs I ever learned to play on the guitar. I have probably been playing it for over 15 years! I hope you enjoy it :) - @flametheory
Louis is a musician from Bristol, UK who joined Steemit in April of this same year, whit his domain of the guitar, piano and amazing singing skills he had taken his blog to share his content and delight us with his art, although he still has little content for himself I know that with a little more time this talented musician will flood our dashboards with his gifts!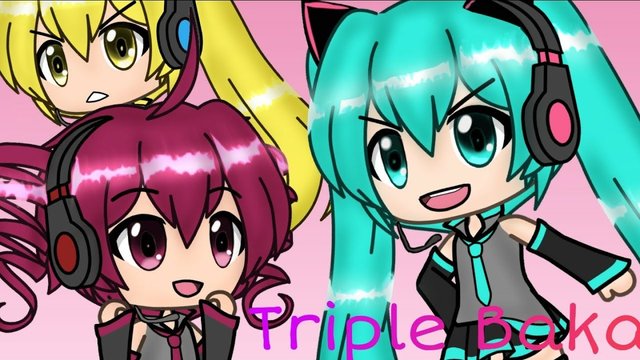 Images property of @tiamaria
Sometimes there's something that you like so much that you have to do your own version of it, that's exactly what @tiamaria did with Triple Baka an original song by LamazeP using the Hatsune Miku Vocaloid and she did her own cut of the video using just Gacha characters and basic animations but the final result is as cute and energic as the original!
Tia is a cute anime and animal lover from Lousiana that joined our platform in January of 2017, having born with mild autism she has struggled to communicate with people since she was a child but now wit 19 years old and quite a following in the platform, she's breaking her barriers with the help of art and music, her blog is full of her drawing and you can see for yourselves how she gets better with each post!
If you want to check out @tiamaria's most recent post here you have My Character Drawing

This Curie Author Showcase was written by Curie Curator @elfranz (Franz) at times with input from other Curie curators and reviewers. All images and quoted texts are the copyright of their respective authors.