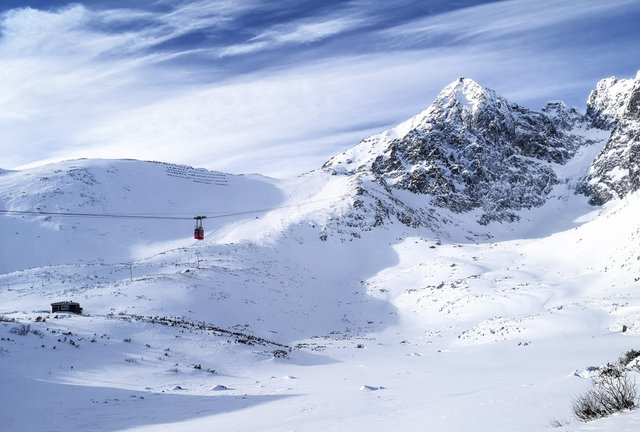 Images property of @ctdots

In the spirit of Curie's mission to promote undiscovered but exceptional content, we wish to use this twice-weekly section to provide an author showcase for some of the outstanding authors who received Curie upvotes in past week. Curie curators and reviewers nominate authors for inclusion in this showcase and author approval is sought and attained.
For those new to Curie, please follow @curie, and join us on Discord: https://discord.gg/jQtWbfj
Follow @curie's votes to support the authors. Please consider following our trail and voting for curated authors. If you are a SteemAuto user, @curie is an available trail to follow.
Vote for the @curie witness to support Curie operations (all witness payouts are used to fund Curie operations).
---
Curie Comment Contest is ongoing. Earn Steem by leaving good comments on posts upvoted by @curie. Find out how here.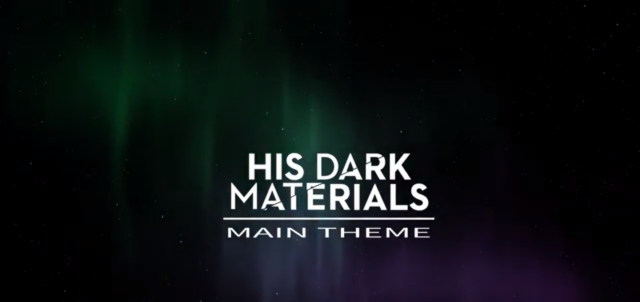 Images property of @infinitytone
First up, we have a short metal cover by @infinitytone. It's melodic, very interesting and attention grabbing, all in all an excellent cover! I can't describe music with words so why don't you go and listen for yourselves?
Everything you hear in this track was produced using virtual instruments - guitars from Impact Soundworks, Steven Slate drums and other VSTs.

---

Original composition by Lorne Balfe.
His Dark Materials series is a property of HBO. Original novels by Philip Pullman. -@infinitytone
This author's profile is filled with great music, mostly game related, and everything that I've listened to is just amazing. I highly recommend you to scroll around an play a few songs.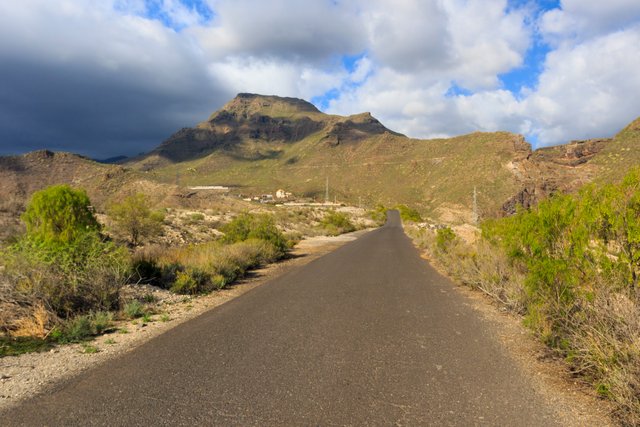 Images property of @softa
Our second post for today is all about photography and travel. We have an opportunity to see a little bit of gorgeous landscape photography on the Tenerife island. @softa captured a few perfect shots and the nature looks so great, it makes me want to get on a plane and visit. Great work!
I have been planning for a long time about my humiliation of GR 131, which runs across the island of Tenerife. Today is the day I embark on this project. The route is likely to be divided into several parts because it is quite physically demanding and there is plenty to see. I personally had to go back on this route the next year because I didn't break it for the first time. -@softa
This author is a dedicated photographer and on his profile you can find many great pics to enjoy. Most of them are landscapes or about motorcycles, so if these two things interest you, don't hesitate to give them a look.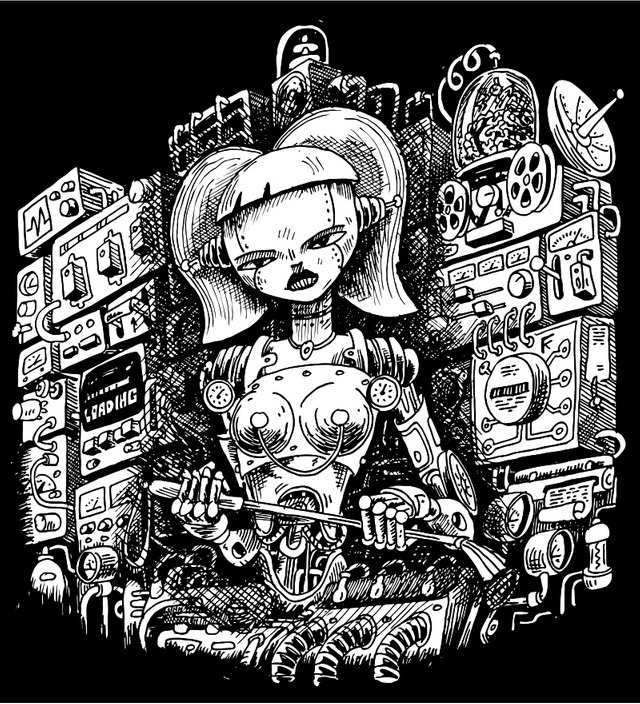 Images property of @nekromarinist
Now let's feast our eyes upon this beautiful artwork. This drawing is remarkably detailed and drawn extremely well. Amazing work @nekromarinist
I think that with the development he will receive all the vices of his own progenitor. -@nekromarinist
This author is a really great illustrator and has posted tons of awesome posts, one of my favorites being The Girl with the Dragon Tattoo.


Images property of @bakingjazzpower
I love cheery melodies and guitar covers and this one is no exception. @bakingjazzpower made this incredible cover and it sounds like an intro to some amazing comedy show in my opinion. All in all amazing work, definitely worth giving it a listen!
I offer a small cover of Dusty Rag (1908, May Aufderheide) that I've made in recent times! Guitar, banjolele, washboard -@bakingjazzpower
Fun fact about this author is that the skeleton in the picture you can see above is actually his original making. It's a mosaic made from glossy glass paste and I think it also deserves some recognition!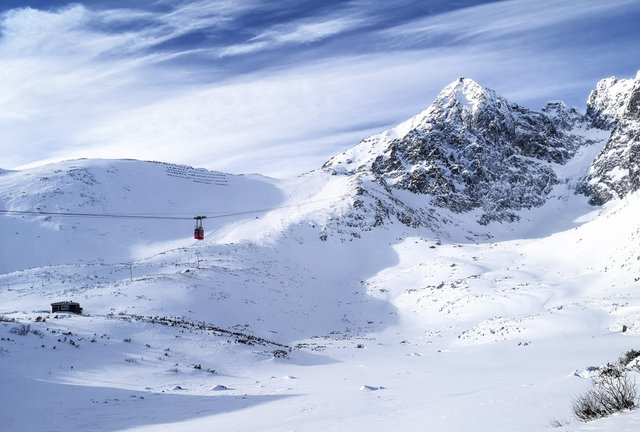 Images property of @ctdots
Finally let's get into the Holiday spirit with some gorgeous winter photography of snowy mountains. This is a post about travelling, hiking to be exact, which is also very well narrated and explained. I recommend reading it, you might learn a thing or two!
Winter… Winter has come. As the temperatures drop, so does the number of people willing to spend their time outside. Despite that, some of us are still going to seek out the great outdoors. It is not that easy just to stick around in the cities throughout the whole winter pretending like there is nothing better to do because that's definitely not true Nature doesn't stop calling, never mind the season.

When it comes to hiking in subzero temperatures, it is not a question of natural tolerance to cold, rather a question of pure will, motivation and decent levels of know-how. The first two I cannot teach, but the latter I can share and that is exactly what this article is all about. Winter wonderland hiking guide for beginners in the majestic Tatra mountains. -@ctdots
This author has posted a whole bunch of posts similar to this one and all of them are AMAZING! If you find this one interesting I guarantee you will enjoy the rest as well.

This Curie Author Showcase was written by Curie Curator @ivanm7 (Ivan) at times with input from other Curie curators and reviewers. All images and quoted texts are the copyright of their respective authors.