Hi, Art Lovers!
Today, I also would like to make an artwork to show how proud I am to the newly crowned Miss Universe 2018, Miss Catriona Gray from the Philippines. Artists here in the Philippines have posted in the art pages their warm greetings and expressed their messages through art and that is basically what I would also be doing. We hoped that through our simple artworks we can tell and show to our beauty queen how proud we are to her.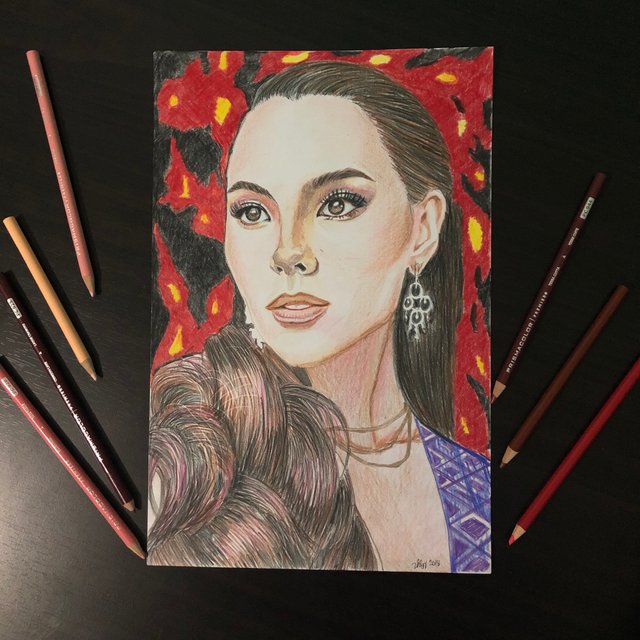 The Drawing Process
Firstly, I looked for a good reference photo and pinterest.com is a good platform to consider. I also want to credit the owner of that photo for a very good shot of our queen. Then, I prepared all the tools and materials that I would use such as the pencils, colored pencils, the vellum board(long-sized), sharpener and masking tape. Next, I started sketching the important outlines. After that, I started applying colors, the first coat should be done very slowly and delicately so that all portions would be colored and to create good tonal values, I added 2-4 coats depending on how much it requires. The color mixture and blending is also very important so I had worked on it also in a very careful manner. I added a lava background because the lava gown of Miss Catriona Gray was also a favorite topic all over the media. Here are now the process photos: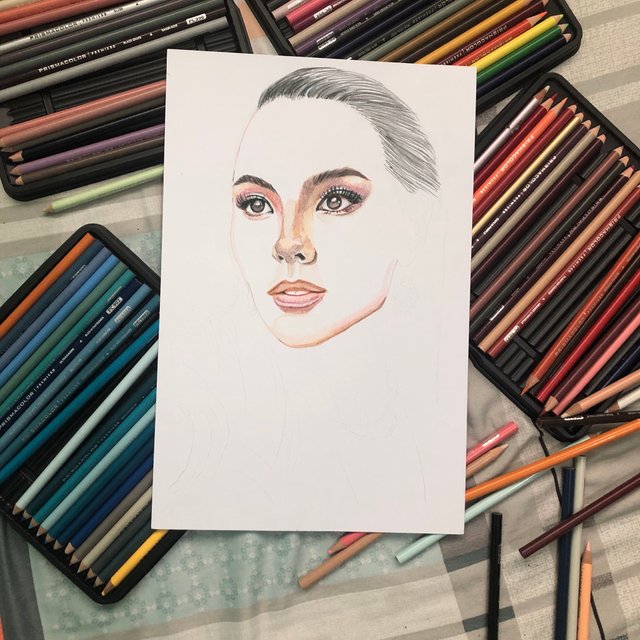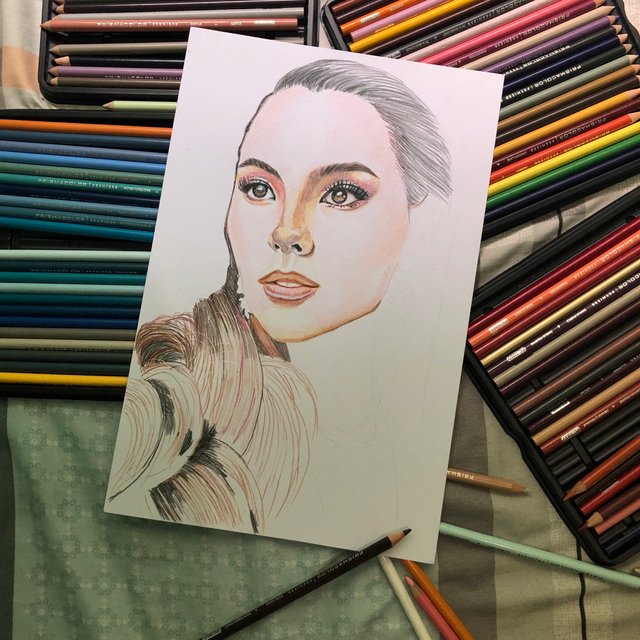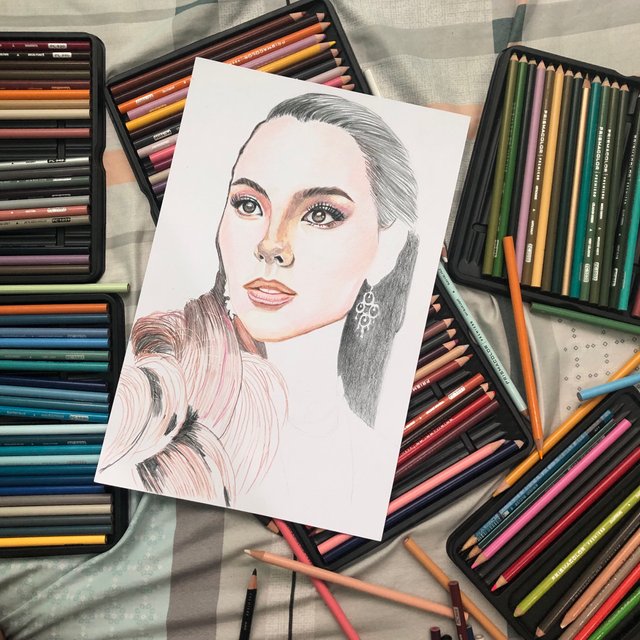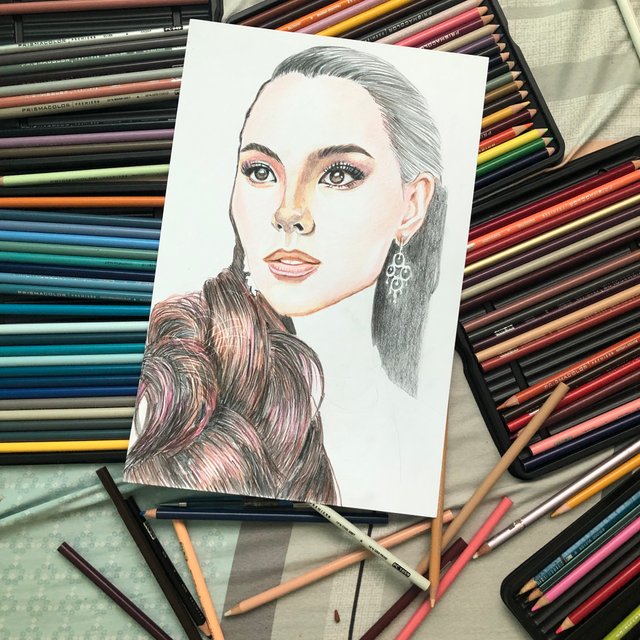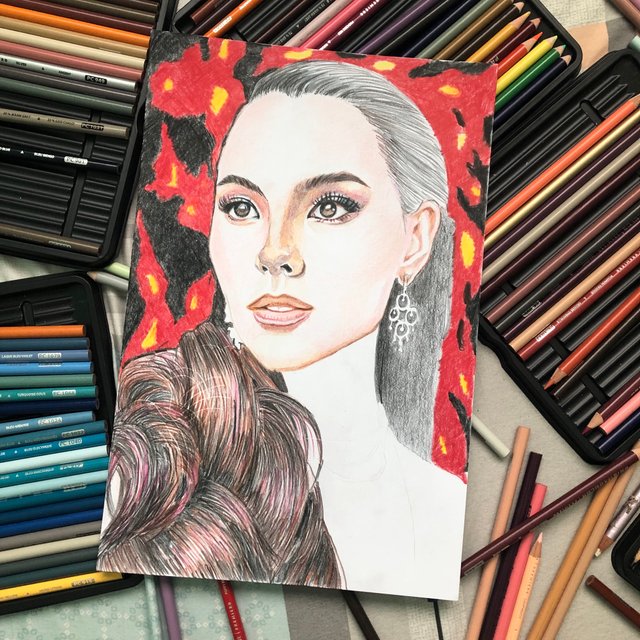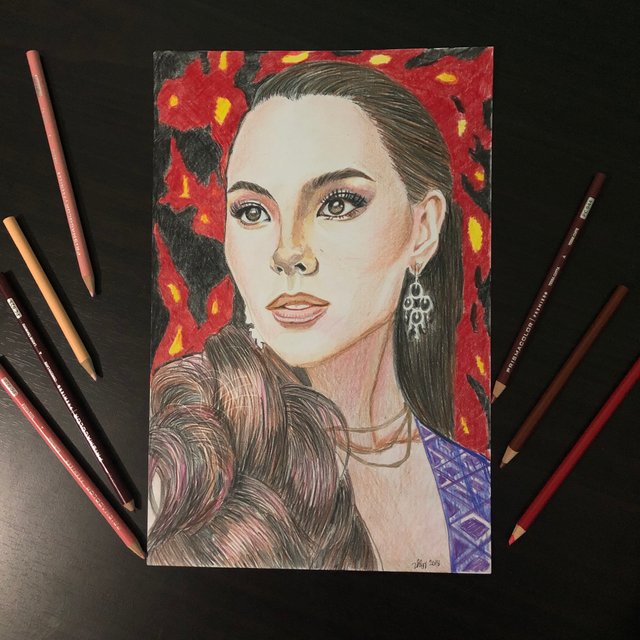 I hope you love my artwork of Miss Catriona Gray, Philippines the Miss Universe 2018. See you again next time. And don't forget, B E H A P P Y!
~ Christian G. Yocte