The dreams are too vivid, too viscous...
The dreams cling to me in a suffocating coat even when I am wrenched back to the surface. Every night the dreams add another layer to my understanding, and the "real world" seems paler and flimsier. What is this construction? Behind the facades I am beginning to see the sticks that prop up job, family, "God", love, life, death...
My friends and family do not understand, cannot understand...
When I speak about my journey below the temple - "What temple? " they ask. They do not see the signs everywhere around them. They cannot see through the shrouds the snake-men pull over their hooded heads as they walk among us. They cannot see through the illusions that give meaning to our lives.
It does not help that I have gaping holes in my recollections...
How did I know I was entering the Temple of Set? Where was I? How did I get there? What pulled each foot forward down the long hall? What made me enter the water? How long did I stand before the silver mirror? How did I return?
My eyes are cracked and bleeding...
But I cannot look away. My eyes are not my eyes. My eyes are not eyes, they are pinpricks in the fabric of spacetime, and what lies beyond is so beautiful and terrible and incomprehensible and yet it is so simple and true! The sound I am seeing is a modulated tone that vibrates in perfect tune with my soul, with all souls, with the sun, with all suns, with the darkness between all matter.
How do I see a sound?
My ears are not my ears. My ears are not ears, they are drums, throbbing and pulsing, but who is the drummer?
You do not believe me...
This is natural. You still believe in
you
, and
me
. I am not so sure anymore that there is a difference. I am not sure that you are not me, that we are not I, that I am not nothing.
Perhaps I can show you...
---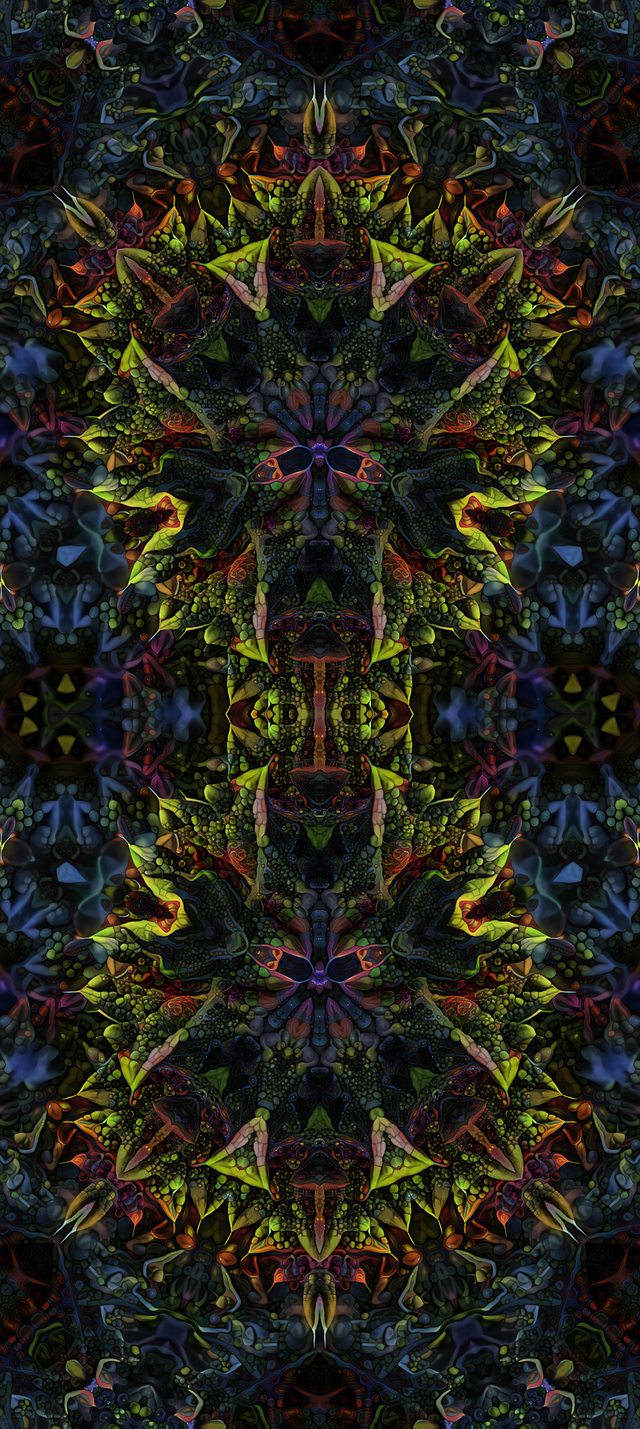 ---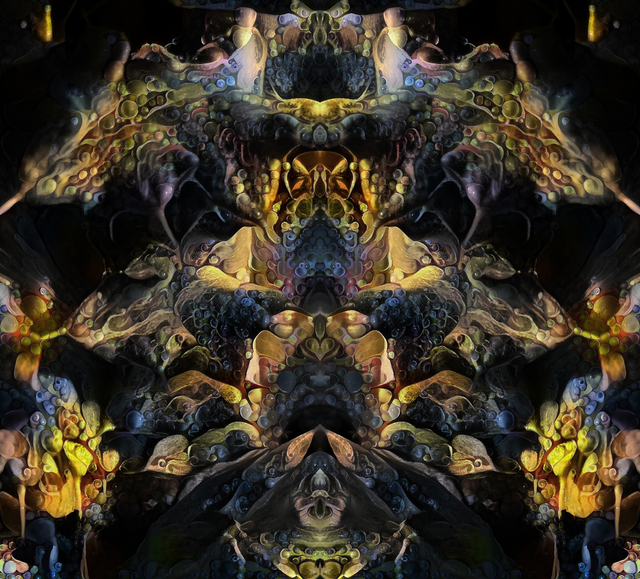 ---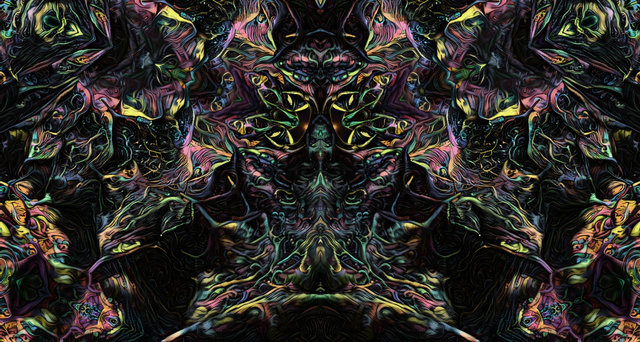 ---
Previous parts of this series:

---
All words and art by moi and Steem exclusive
Click 'em to embiggen.