Walk the Path, Remember the Journey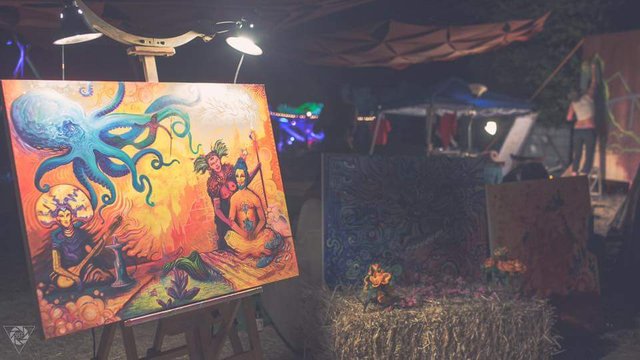 This is a throw back to BigSurreal Festival in 2016. Only the 2nd festival I had ever lived painted at! I've come so far in my art journey since then! And yet, so far to keep going still 🙌😄!!!!
It's an awesome reminder to look back at your journey from time to time to remind yourself of the strength you had to keep pushing forward, the courage you had to keep doing what you loved even with negative feedback. To remind yourself of the intelligence you had to ignore all the people that told you, you couldn't do it.
YOU CAN DO THIS, AND YOU ARE!!!
Remind yourself every day, YOU make your dreams happen when you believe in yourself and take action to manifest it into reality.
This is a collaboration of original works by me(BreelikeaTree), Malcolm Blaisdell, and Brittany "Breezy" Allen. (As part of the Big Color Collective)
"Enter the Mermaids Den" 30x40in Acrylic on Stretch Canvas 2016