Art - Battle of Gods!
Hey Steemers!
It's been a while! :)
I'm rly busying building my bussines - http://www.cardgame-tokens.com - Which is going really well! I'll perhaps - if anyone is interested - write a little blog about it. It is quite fascinating how much you need to learn and what a freaking rollercoaster it is when all of a sudden you get pulled in by other businesses and distributors that want to sell the stuff you are making. :P
---
Anyway!
Here is one of the latest commissions I did.
Battle of Gods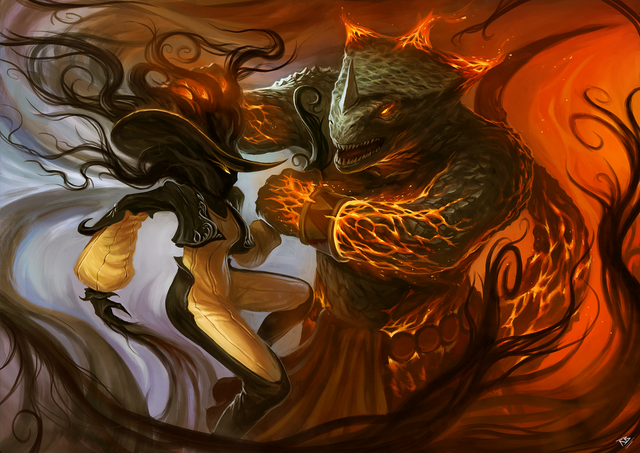 Here is a break down of how I painted this!
First of I started with a composition sketch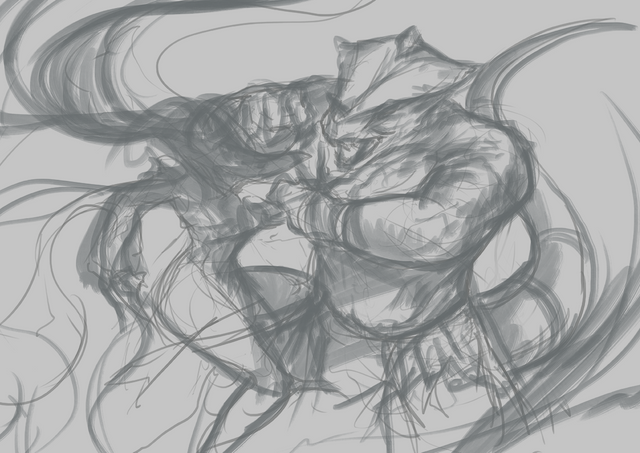 I then gave it a bit more body - so i sort of knew where the larger forms would be and it gave me an idea on how to light the image.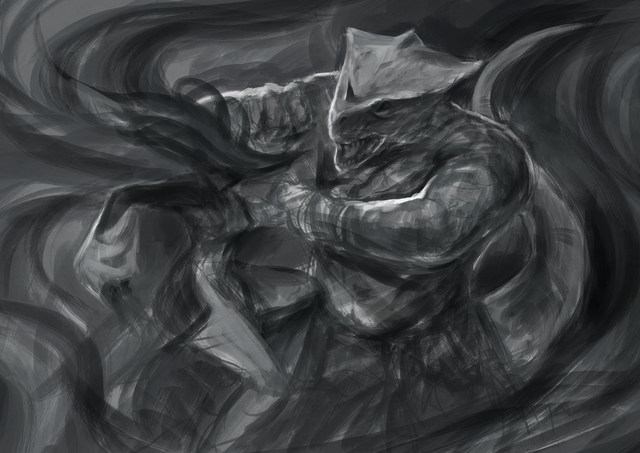 Now i gave it some color (tiny bits :P ) and lit up the background - i did this so i made a more clear distinction from the fore ground characters. .. sort of cut them lose from the background.. not sure if im making sense :D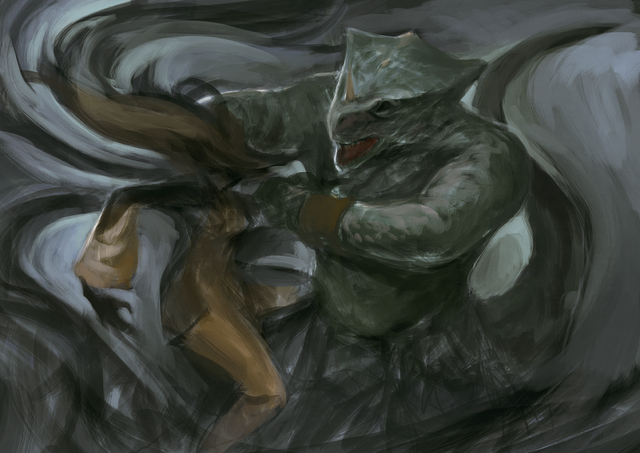 Now i darkened up the characters, gave them some more colors aswell as the background create a more struggle between the red and blue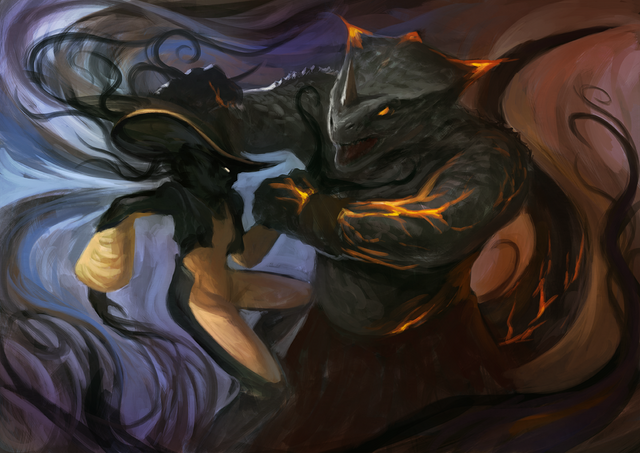 More of the same and slowly rendering out the shapes and details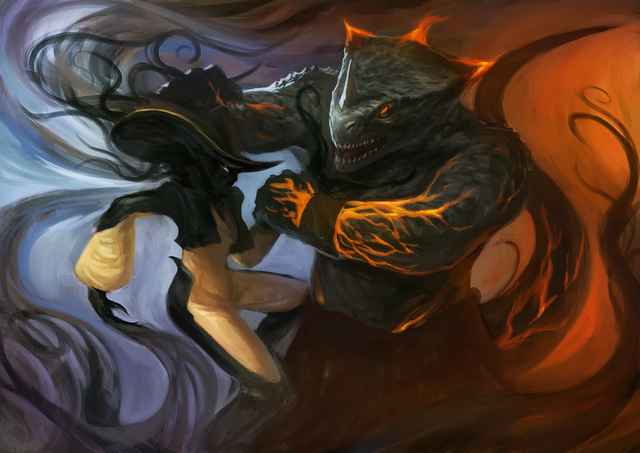 More details and adding some patches of fog/atmosphere to soften darks and lights and make it blend better. The key is to try and guide eye of the viewer to the parts you want the viewer to look at. This piece really is quite in your face with that :P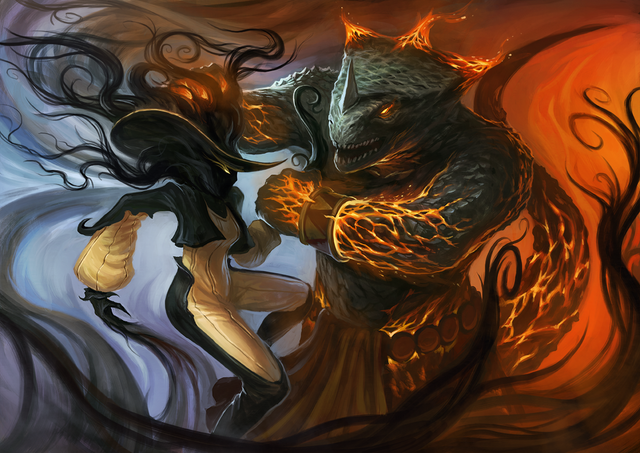 Final - some color tweaking and small details!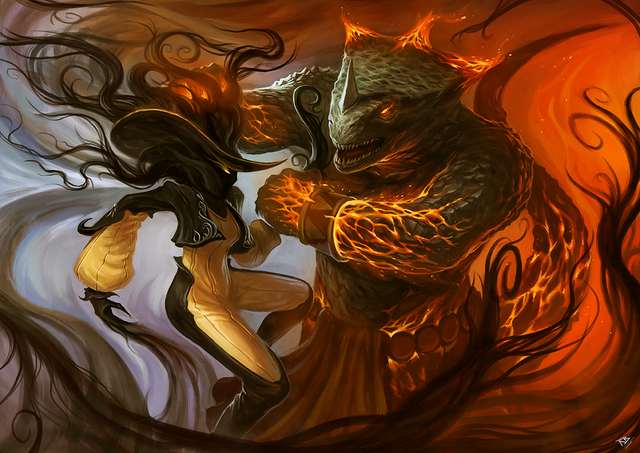 Hope you like it! :D
Cheers!!!
Greetings
@Beekart / Rogier
www.cardgame-tokens.com
www.beek-art.com