Alla prima portrait sketch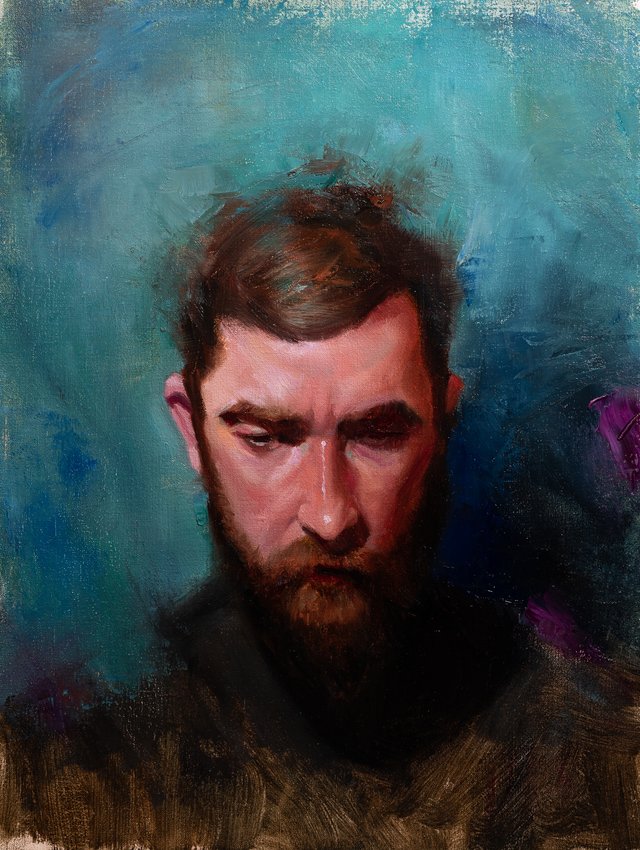 Hello Steemians!
Friend of mine had sojourned for a couple of weeks ago, we spent nice evening and I've decided to do alla prima sketch of him. Here it is, 30x40 cm oil on linen. Unfortunately no progression images this time but I would like to share the reference photo of him to show how I derived from what I saw to something else.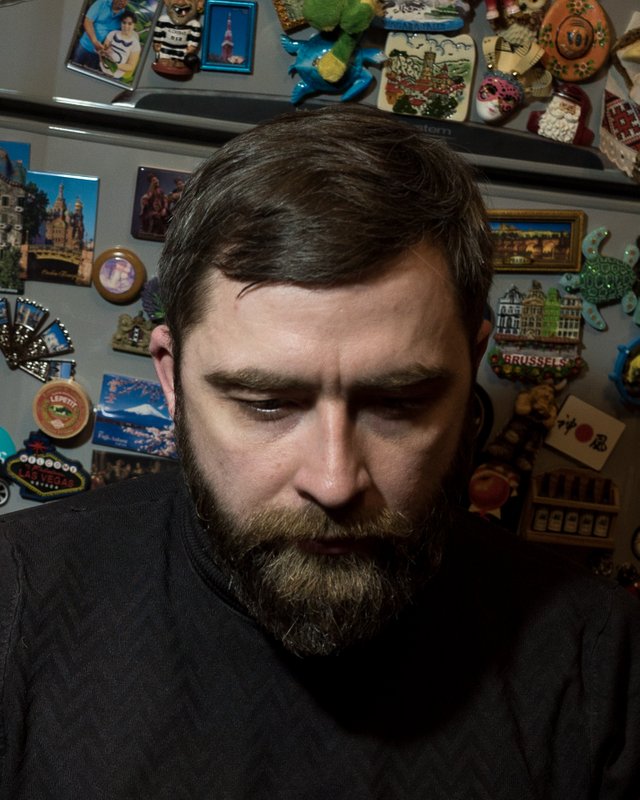 I've played with likeness as well to create arrangements of triangular shapes. Despite I was probably too liberate with a likeness his wife was really happy to see the portrait and she'd recognized him immediately in instagram feed (both are good signs for portrait painting)
Hope you liked it, people! Cheers!