Sweet dreams - World Sleep Day / Explanation + step by step
The drawing I made was inspired to represent World Sleep Day, I have been guided by the health calendar of the year 2020 and indeed March 20 of this year is the day of sleep, so I decided to make a girl with an outfit widely used by girls at bedtime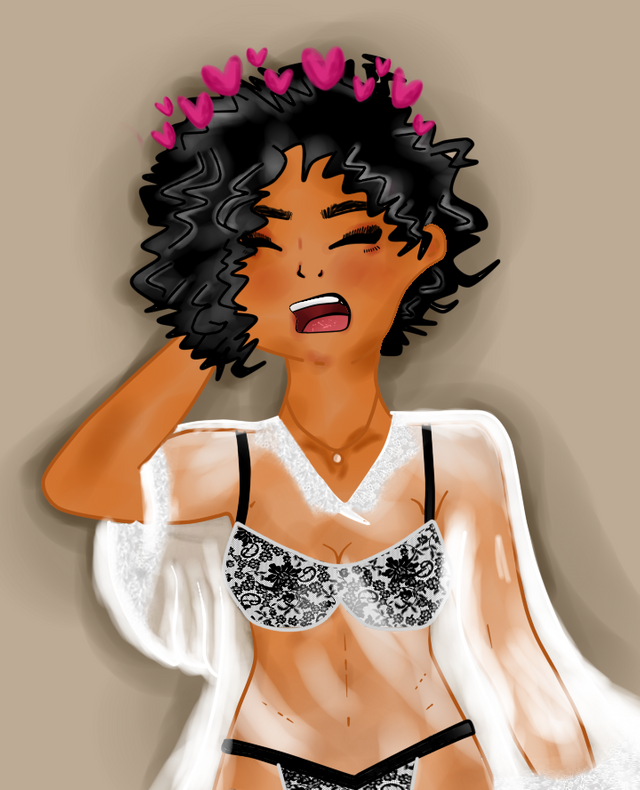 ---
---
Step by Step
To start I have made the drawing on a sheet of paper with graphite pencil number 2B and then take a picture of the drawing, I do this because I do not have a scanner. The photograph of the drawing will be sent to the computer and there I will begin to make the LineWork corresponding to the drawing. The LineWork will do it with # 6 black color, but later this color will be changed.

I will begin to color the internal part of the drawing, this way I will begin with what is the skin color, I have decided to make it brunette, so I have used the following codes in the color palette.
Codes
C9723A
A14D17
93400A
763307
---

---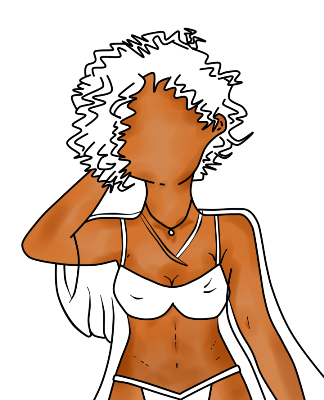 Now I will color the part of her underwear, I have decided to make a kind of black lace several gray, the part of the straps I have preferred to color them totally black so that they stand out with the nightgown, the result being the following.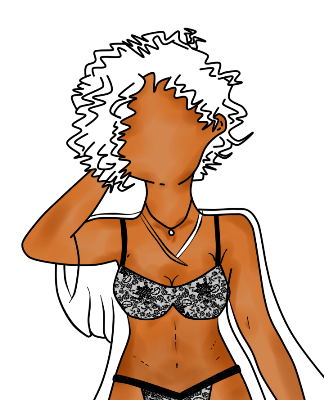 Then I will continue with the robe, I have decided to add a touch of a certain transparency so that in this way it looks even more like the sleepwear, I have done this thanks to a brush that is in the program, its name is Airbrush, I have personalized it reason why the density I have lowered it between 10% to 35%. It will depend on the specific area where you want the white to be more intense as it is at the end of the sleeves.
I will add part of the same lace of the underwear in the robe but in the distal parts, this will be white, later I will finish fixing it.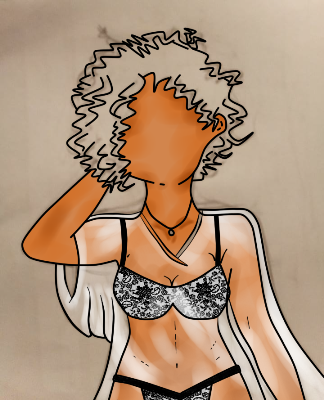 I have colored the hair black, I wanted it to be totally of this color so to be able to add a kind of shades I used white with a density of 2%, being like this: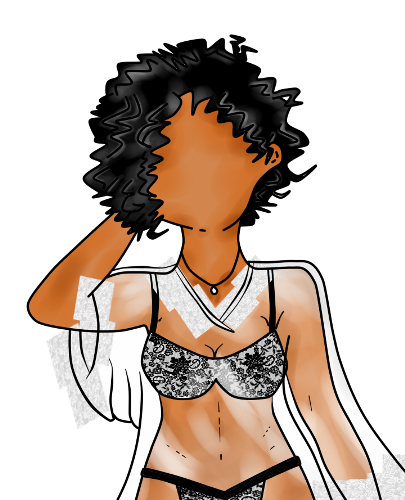 Now I will make his face, his eyes will be closed because I wanted to make the suggestion that he is yawning, for this reason he has his mouth open and his arm raised.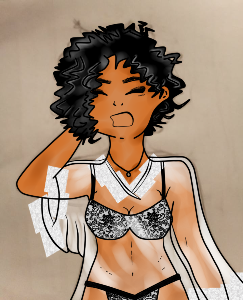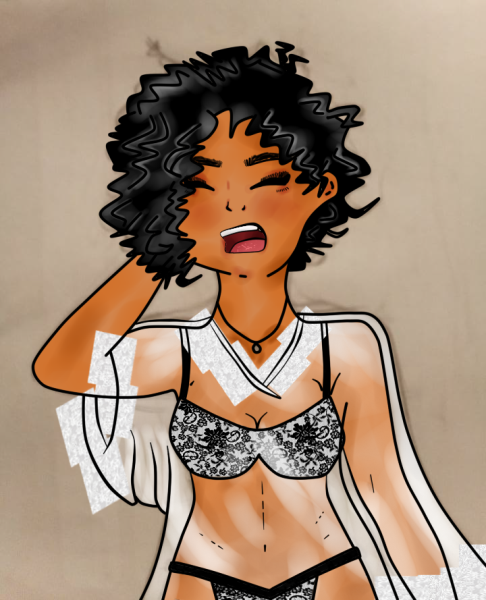 It is time to change the LineWork, it will be changed depending on the internal color of each area.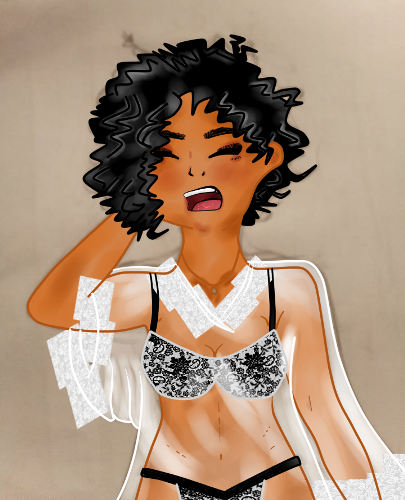 Remember the lace on the robe? It is time to finish it, I will erase the parts that protrude from the edge, then I will blend them with the blending brush under a density of 40% and I will add more white color on the edges, trying to make a light fabric effect.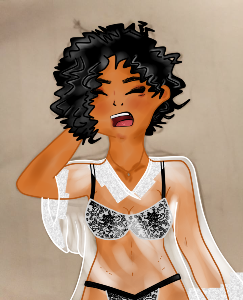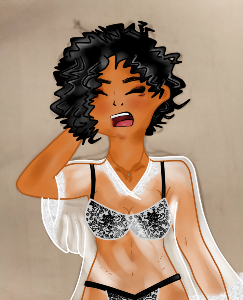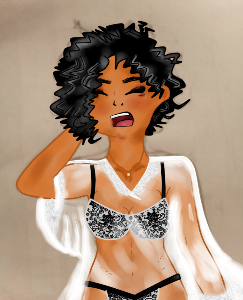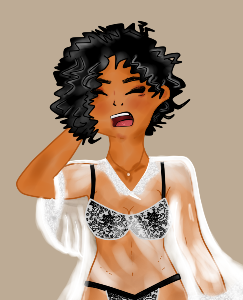 Finally I decided to take the color of the background, I have done a bit of shading around the female silhouette and added some hearts in the hair to make it look cuter.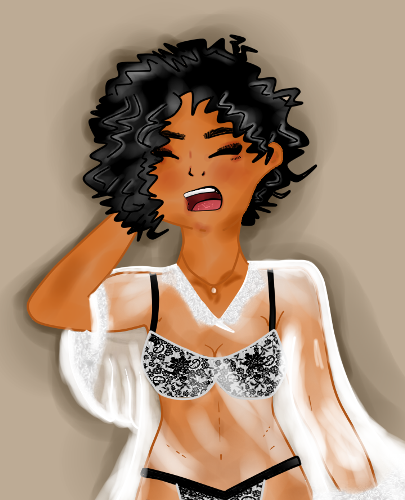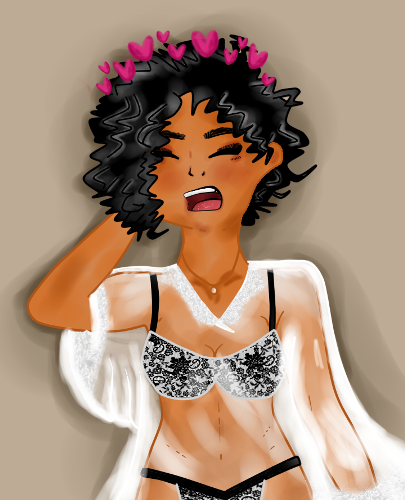 ---
---
The program that I have used is called Paint tool sai
---

The images you just saw are from my authority.
---
Muchas gracias por leer, cualquier comentario y dudas que tengas serán bien recibidas.