WIP Angelical + I'm back after several weeks
     Hello community! It's a pleasure for me to upload a post on this platform again, I want to apologize for disappearing for so long, several projects that I've been doing have kept me very busy but from now on I think I can dedicate myself to share more often my works with you.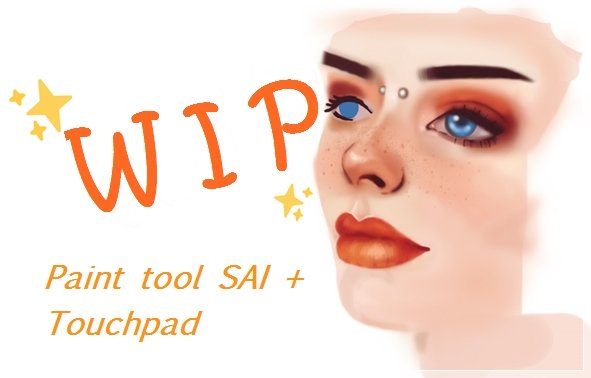 So, today I bring you a little of what I have of this digital painting that I've titled "Angelical" because of the mystical appearance I hope to achieve when I finish it. Since It's still missing some work , I wanted to give you an advance.
    I'm doing this painting with the help of the Paint tool SAI program and, unfortunately, since I don't have a graphic tablet, I use my laptop's touchpad. That's why it takes me so long to finish the work.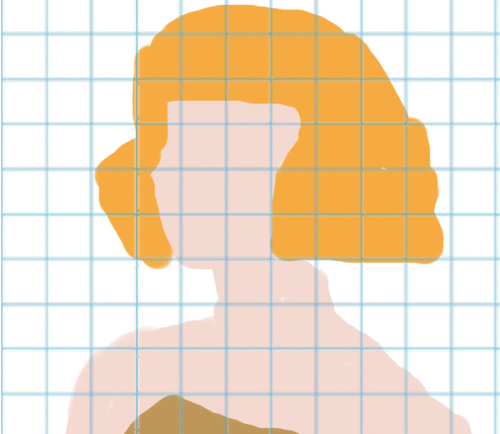 As you can imagine I used a reference photo to make this portrait and you can see that to make the work easier I used a grid that allows me to be more precise in my strokes. I started by placing the base colors as stains that I will be stylizing little by little. For now I focused on the face and although it is not finished, it only needs about 15% to be done.
     As in most of my works, warm tones prevail and I really like the contrast between the orange of the face and hair with the blue of the eyes, resulting in a chromatic balance.
    It's important to clarify that it is not my goal to make a hyper-realistic portrait, but a semi-realistic one. It's for this reason that the eyes are a little big and the nose a little small. So far I am quite satisfied with what I have and I hope to share the finished work very soon.

I hope you liked my post. You can support me by voting for the post and leaving me comments :3 ♡
♡ Thank you very much! ♡