MEGAPOST - Dreamed Elf - The Art of Studying (Tips for Artists)
What Happens When You Take Your Studies One Step Further?
...The result is just amazing!
---
---
(All the images are my own creation and therefore I own their rights)
---
---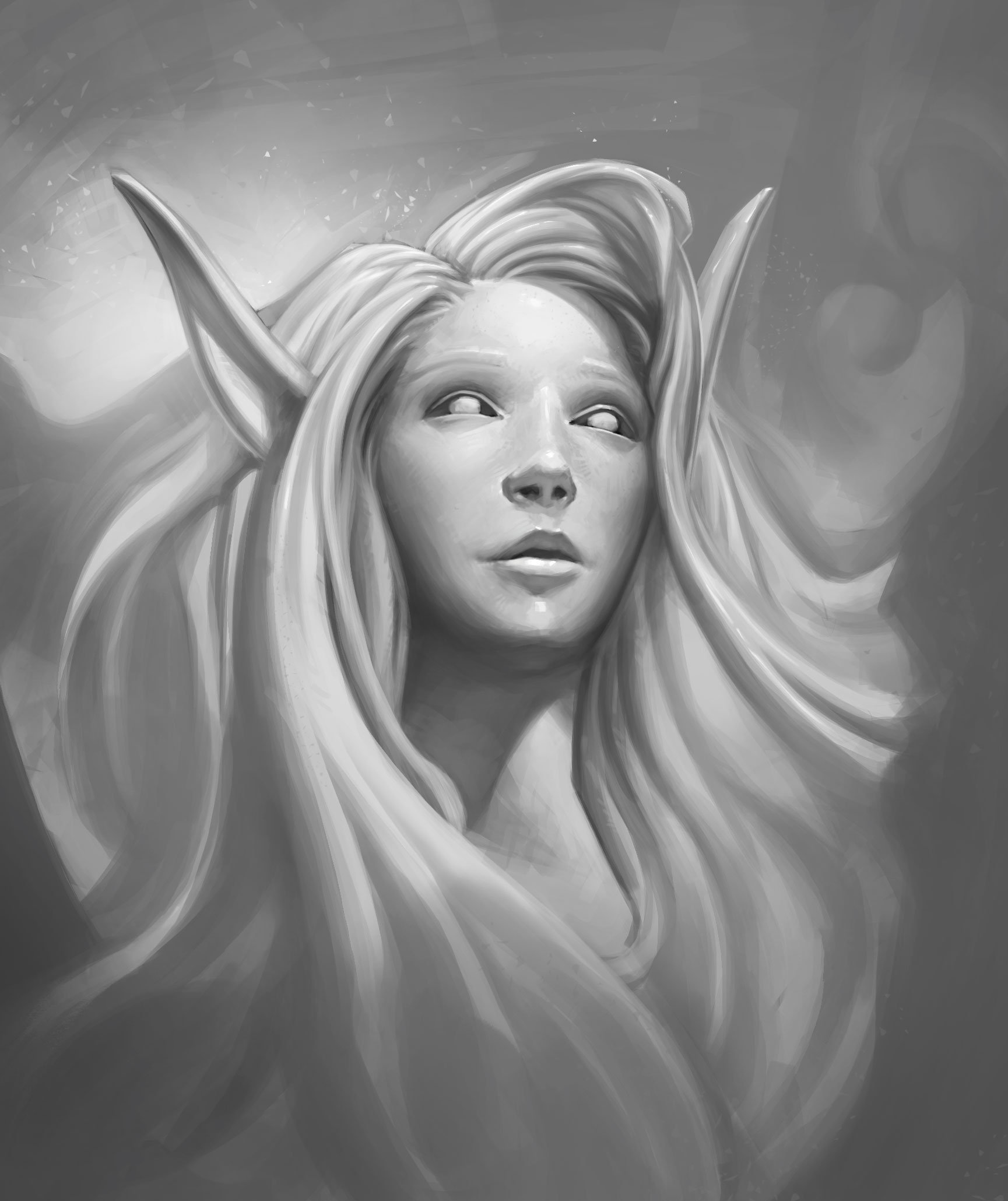 (If you came only because of the pictures, at the end you will find the whole process one, enjoy!)
---
On a previous post I've shown you a small late practice of a dreamed elf with a chilling expression. Oh, I just love doing faces/portraits. They are absolutely awesome and an amazing subject of study !
But let's be honest, when I ask you about studying arts, what kind of practical exercises come to your mind?
Probably something related to anatomy, doing some still life... and nothing else, right?
Well, that couldn't be more far from the best subjects of study!
See, there is really reaaaaaally big amount of different kind studies and practices you have for developing your skills as an artists. Not to say, an artist is not just hand or eye. It's both of them and many things in between.
It is not magic.
In theory it's pretty simple: Your eye perceives light, one sector of your brain organizes the information, another lobe of it translates the information into language or a concept, the whole brain recognizes what's missing or what could be done better. An answer or proposal comes over. your brain sends the signals to the nervous system, your hand receives it and adapts to the tool it has on it. And the process repeats, few thousand times per minute.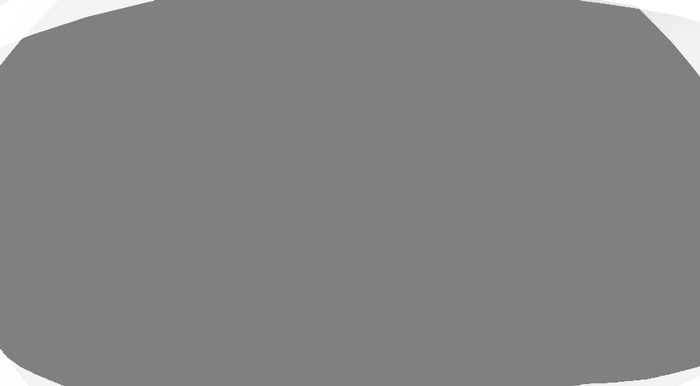 (see how many times I wrote brain)
This is a whole process that is pretty complex even if we tell it rough as I just did. Therefore we need very specific exercises and not to go whole into a BIG BADASS painting before mastering these.
We need to stick to FUNDAMENTALS
For instance, look at the little animation up there. This is a brief example of what I did on the whole artwork of the elf...
...it is important to point that this was a lighting excercise. I decided to work my skills with rendering an image in my head and not so much on scatter, colors and other stuff. I wanted to make it look like if it was made from one material, with one type of reflectivity, one type of shadow and two sources of light (focal-high and soft-scattered-behind).
Not to say that this is an amazing practice for values since you shouldn't go too dark or too light but keep on the right spectrum of the values.
I know it shouldn't be important or even mentioned, but damn I want to say it: This was made completely without references. Not even for the materiality of the "marble". I wanted to just make use of my memories and concepts in my head.
This is also very good for your brain since you train the memories related to images and theory of light-color-values-shadows-textures. Which honestly is amazing if you are a lazy bastard like me that doesn't like to gather reference but just go ahead with the information inside.
---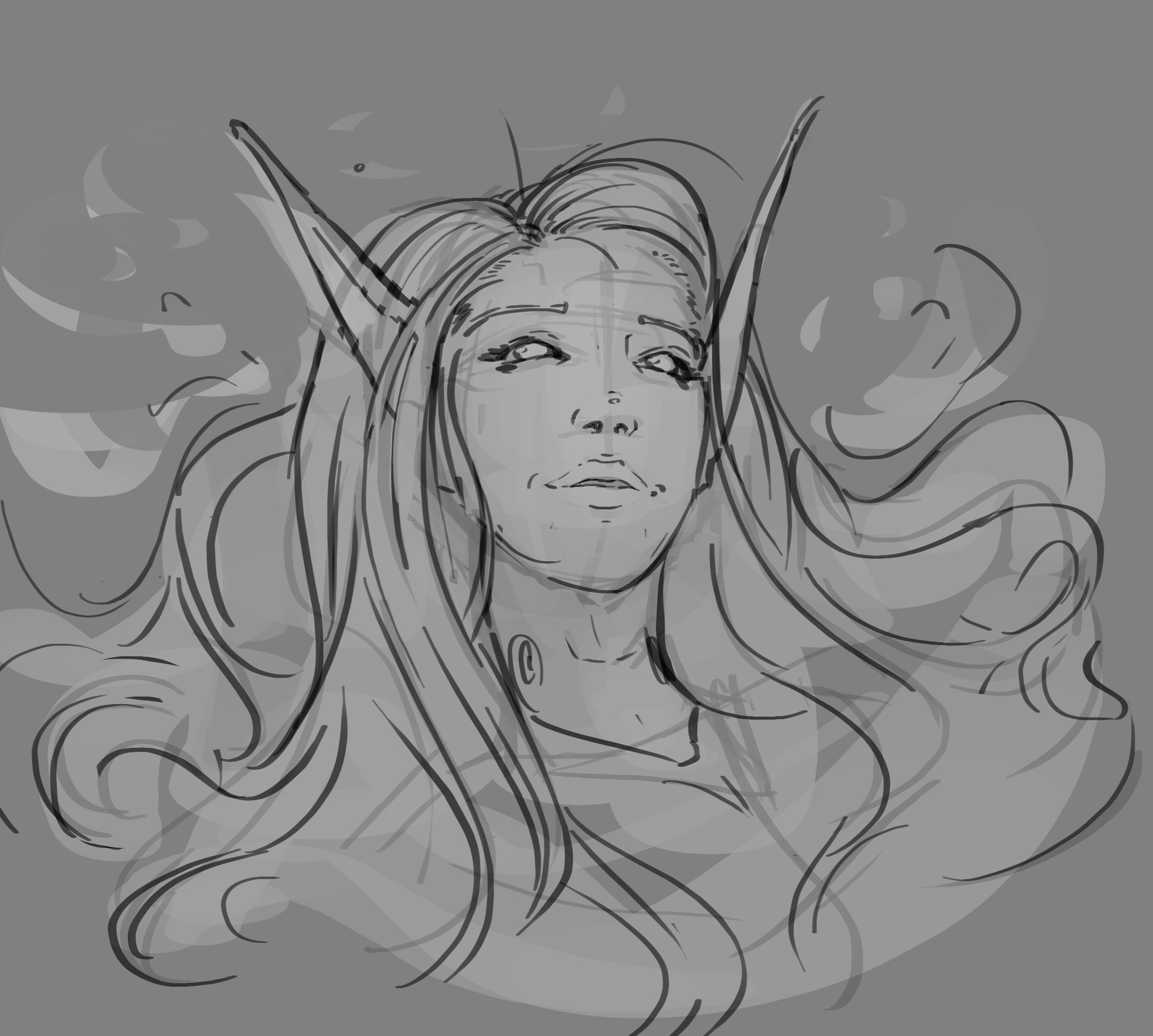 As you can remember (if you don't, go back to the first post and check it out !) we did our base purely with lines, few values and a very loose understanding of volumes over the artwork. After all, it was just a late practice.
But the important thing here is to capture the essence, rhythm and general feeling of the whole thing. Remember to also put more effort on the base so you will have solid ground to build your building! If not... the whole thing may fall.
Even tho' I modified the composition later on (by fixing the canvas vertically instead horizontally) the base was there. I just fixed few little things about the features of the face that weren't really working on volume and then BAAM! It all came together.
I didn't do a great great render for this but instead I focused more on keeping the values on point. I think I could have made way more contrast, but the truth is that I wanted to give a soft feeling to this one. I am going to probably make something way more aggressive in the future (in terms of contrast... shadows-darker lights-lighter) and see how it comes out. But you see...
...This is the way you make yourself your own practices, exercises and learning notes.
You gotta discover what you are lacking and you are not gonna do it until you start practicing, taking mistakes and discovering what you are worse at and what you are better at. In my specific case I such with values, high contrast areas and occlusion areas.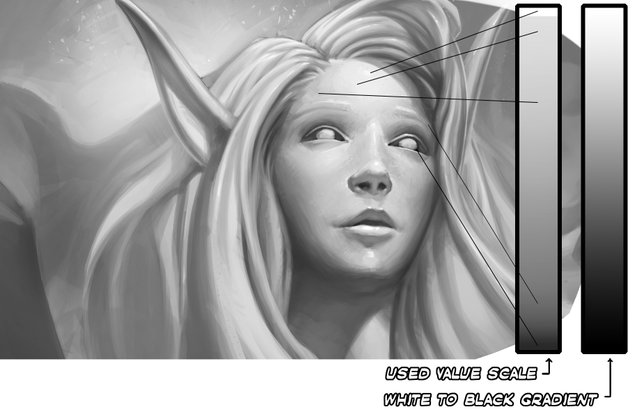 As I previously said, this is a great practice for palette of values. Because in order to make this look more soft and pleasant to the eye, we have to modify the whole gradient map and not to use the whole scale of white to black.
You can observe there is a slight difference between both gradients. Mostly at the dark extreme.
This difference in the gradient map absorbs all the contrast but makes it look (logically) way softer. This is creating for us the whole soft and peaceful atmosphere that we can enjoy with the cool features of the lady's "sculpture."
---
I don't know if at this point it is even needed to mention it, but...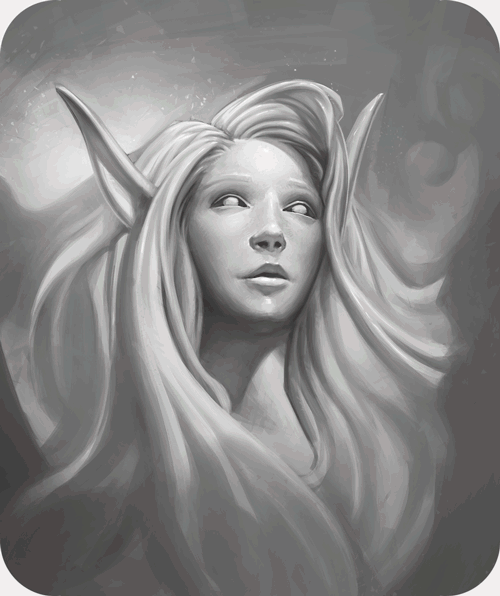 Pay Attention to Your Focal Points!
We always talk about this and this is something extremely important. Because if you are a renderer lover bastard just like me, you may zoom in the image and forget about the most important stuff (while rendering): Your focal points.
This one of course is easy since we are doing a portrait. A face or a head will always have the main focal point in between the eyes. This is what our biology as human animals says about us.
Test it out: when you be in front of someone you are talking with, try to consciously check what you are observing from this person or better said where. You will see that there is a triangle in between the eyes and the nose. This is the main focal point between humans and even animals.
Yes, between animals (mammals) too. If you have a cat or a dog. When he/she stares at you will have its eyes pointing at yours. Not your chest, your feet, or your hands (unless you have a piece of meat on them).
This is something that all mammals have in common and it's because we are all social animals.
Now you know this and you can make a good use from it, what are you waiting for? Go out there and become great!!
---
---
And for those who are curious about the whole process, here you can watch it!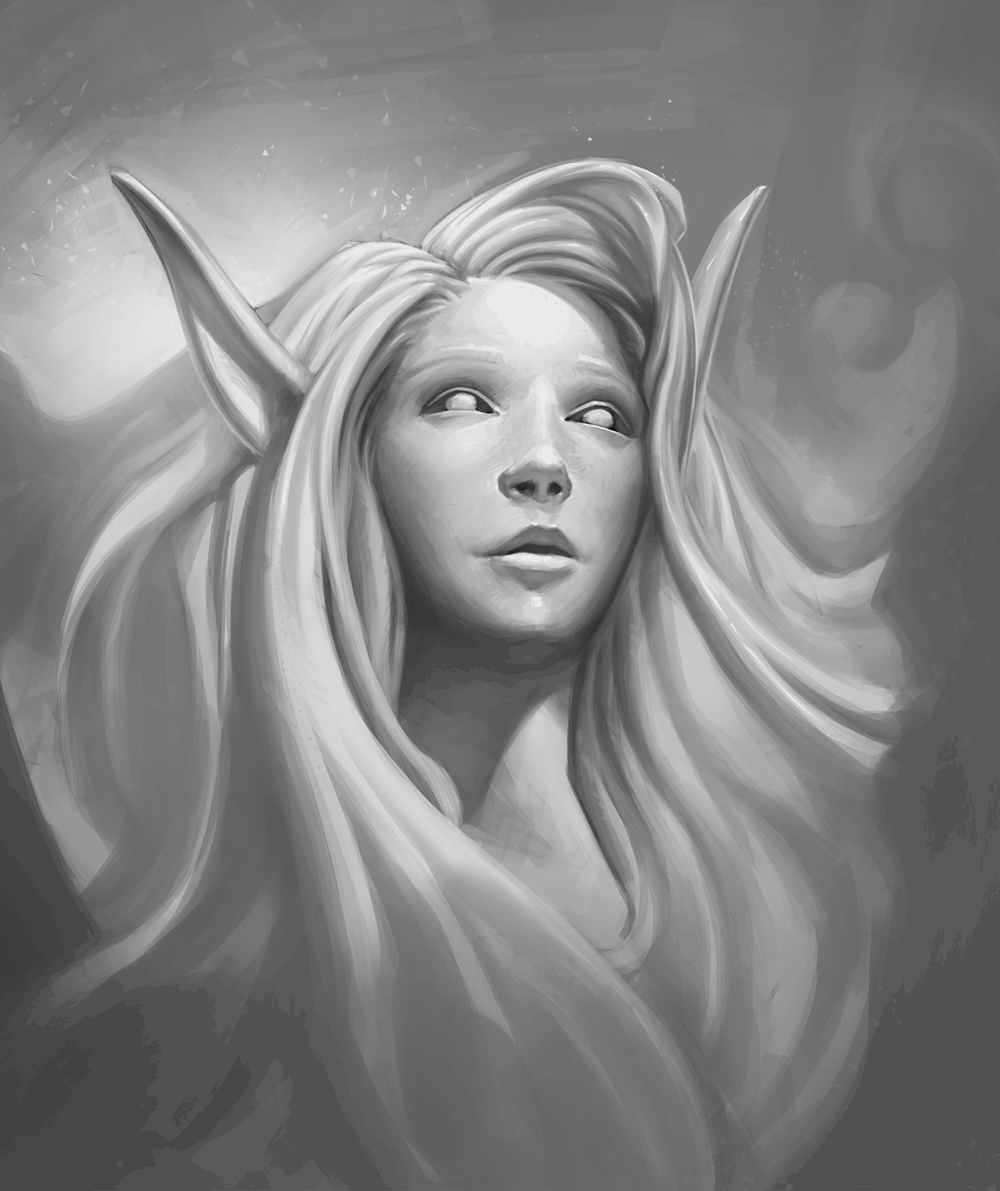 Thanks a lot for your support and I see you in the next one!
---
---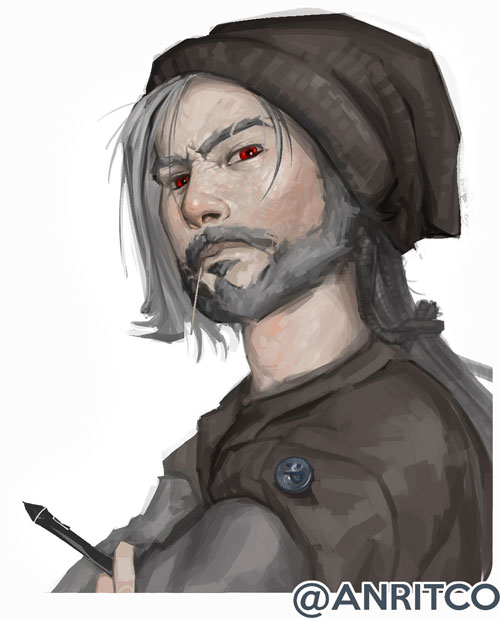 I always try to listen to the ideas of my fellow followers to improve my posts and to give something back to the community... therefore: What would you like the next posts to be about? What should I talk about? What kind of painting? Would you like some tutorials about arts, about cooking? Maybe some fresh gaming broadcast? I would love to know!
Bye!