Hi Everybody !
It's something weird that you will listen me asking for solidarity. So let's do it in another way!
(All the images are my own creation and so I own the rights of them)
---
I've been lately taking some steem out of Steemit thanks to the powering down. But do you know the reason?
I have a laptop that allows me to work remotely. At the moment I am living in Poland because my girlfriend (who I met twelve years ago through internet) is from here. Even tho' I am earning enough money for living with the freelance work, work is not always there and I have to save it for tough times to come.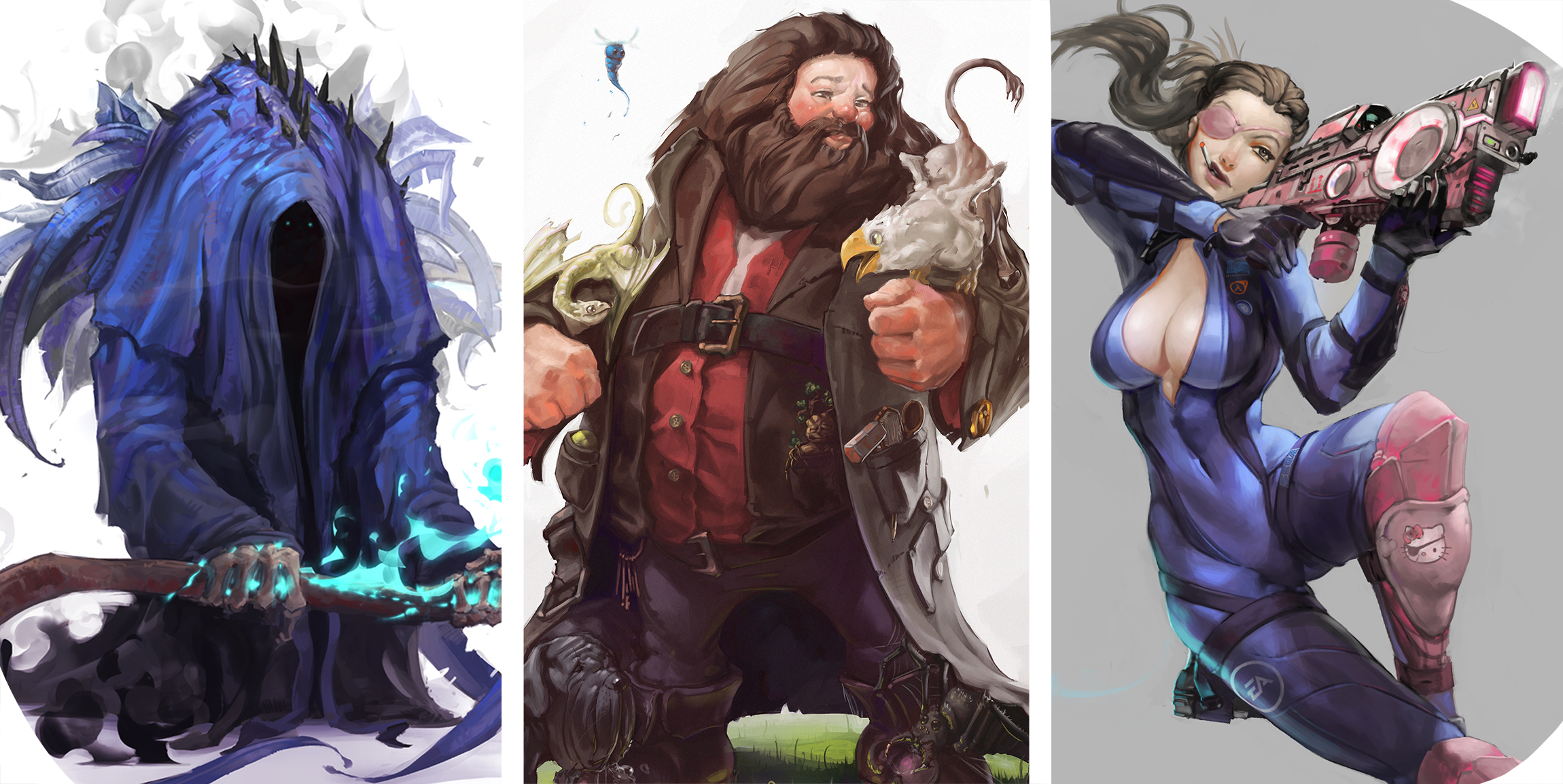 You know my quality. But that is not enough for me...
...I am looking for evolving, for learning new knowledge that will allow me to grow further...
...and 3D is the answer here.
---
3D will allow me to go further, to evolve. To get into another level of quality for my 2D skills and
I've already done some 3D stuff as reference and the result was pretty nice actually. You can see another example right here where I used 3D as a very solid base. I think that was my very first attempt in 3D. And the result was pretty nice.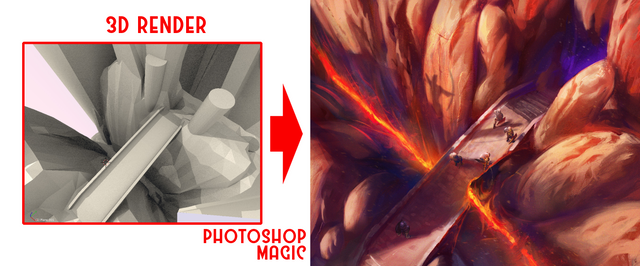 For the one above I used a very low-poly base, without even color, just a reference of light to try to get there... This is a whole new world of possibilities, because in 2D you have to re-draw the whole scene, but in 3D you just change the camera, and it all becomes alive!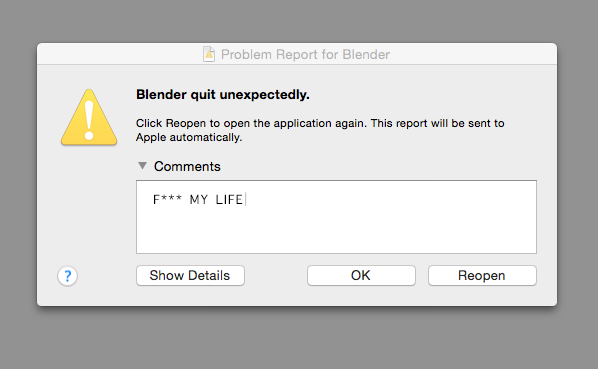 There is only one problem: My laptop doesn't really allow me to do 3D and adapt to the right workflow.
Most of times it just crashes and I end up losing all the progress. I must say that it is great for 2D software, but the video-card and processor just can't handle it.
I bet that most of you know how frustrating it is to start doing your project, stay on it for the whole night and get this pop-up for breakfast.
This all means a lot of frustration, stress and loss of time. Not to say that every minute in a professional artist's life is important, because every minute you take for anything, you lose it for practicing.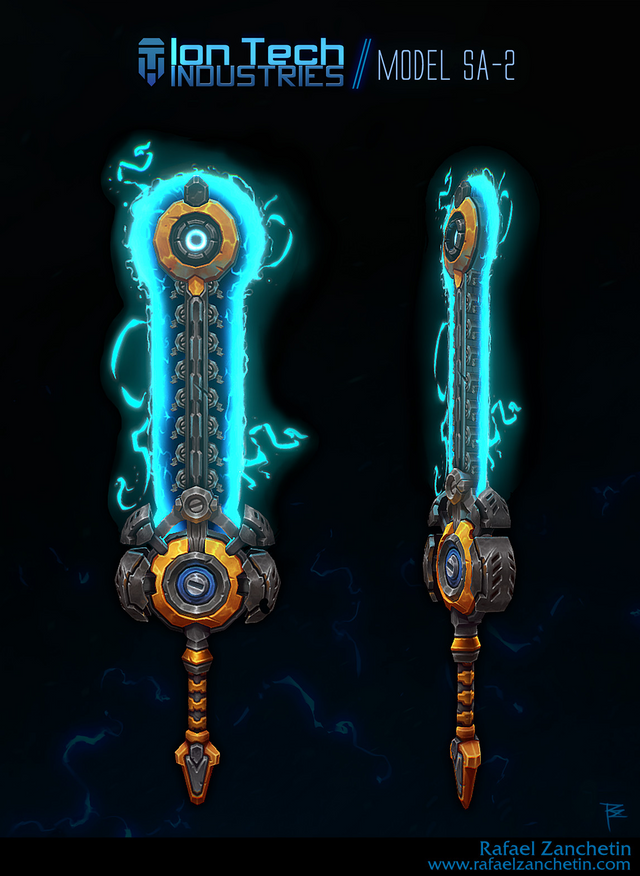 I want to show you what I am aiming for in this 3D world.
This is a beautiful design made by Rafael Zanchetin, one of my favorite artists at the moment.
His technique is based on making a concept, then make a low-poly 3D base and over that a 3D hand-painting technique
This is something really really sick and amazing. It gives the opportunity to get more and better works and to evolve as artist.
This is why I am asking for your help, but not for nothing in return ;)
---
---
I am not a fan of asking without giving something first.
I want to give away as many designs or personalized portraits as the support of this post, and two more to come will allow us to take.
That's right! for every 150 dollars that this post will make, I will make a design or portrait of as many winners as this post's payout achieves. This means that when it achieves the 150, i will give away one, at 300 two, and so on.
You may think 150 dollars is a lot of money... think about this...
From the 150 dollars I will only receive 75% and you, my fellows, the another 25% in curations. from that 75% I will only be able to take the half or less for my purpose. So it would be around 60 dollars for making an artwork.
If you still believe this is a lot of money for only one piece, please read the following:
I am 26 and I've been working professionally in the industry of video-games, cinematography and advertising for 7 years already. I've worked for Warner Brothers (Injustice 2: Among Gods), Trendy Entertainment (Dungeon Defenders 1 and 2) Solstar Games (BattleBlox Online), The Mill (Many advertisements world-wide). I believe this is actually a tiny price for the quality you will receive. And the more we collaborate, the more you will receive =)
---
---
How to participate?

Just by clicking upvote you are already doing! I will randomly choose the winners between the upvoters! Easy cake!

If you resteem you have more chances!!
So many beautiful people, just like you, helped me already so much! But we can get even further with your help!
So come with me! Let's do this together! Let's get better together!!
---
---
Thanks a lot for your attention and I can't wait to make your artwork come true!! =)