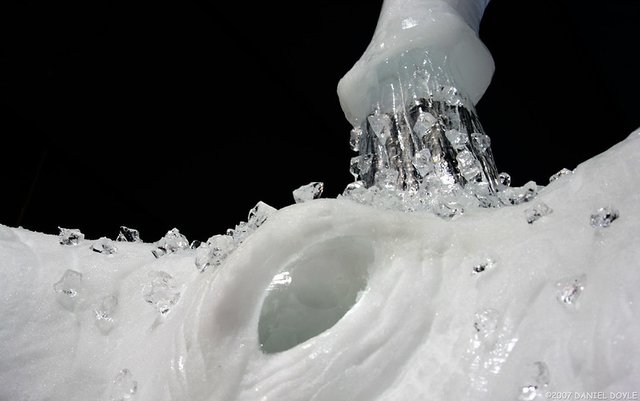 It's fun to make a sculpture that the audience can interact with, to see what they think and make them realise that it is for them that I create my work. I enjoy my work of course, but if the audience doesn't enjoy it than I think I have failed.
On these large ice sculpture exhibitions there is usually a slide for children and of course the more adventurous adults to play on.
When I was finished the Antarctic Ocean sculpture with Ludo I had a few days left and so was sent to the African area to make an elephant ice slide.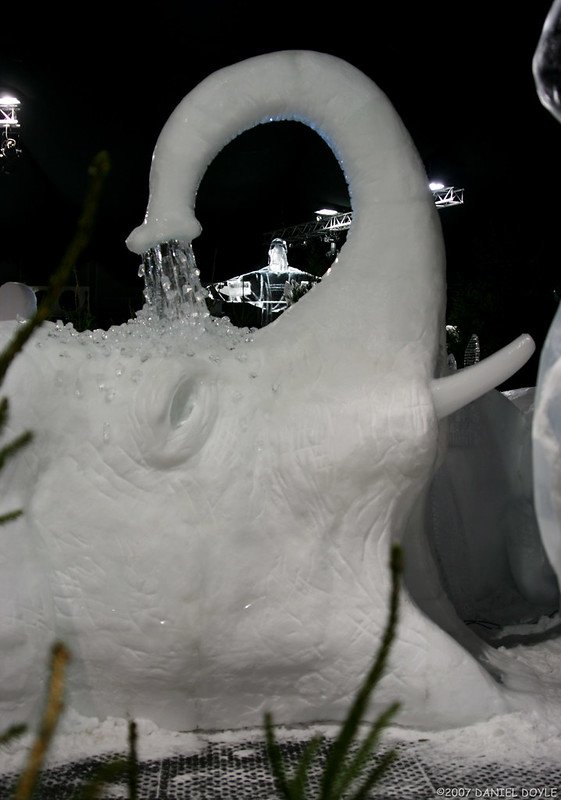 Not so obvious
Now, trying to make an elephant into a slide had one obvious design solution. Make it so that the person sliding climbs up the back of the head and then slides down the trunk. Well, this would be the obvious solution to a normal person but to me I didn't think it would look nice as a sculpture. The truck would need to be massive to give room for the sliders ass which would have meant the head would have to be even massiver (sic) I neither had the materials nor the space to make it work and the big slide running down the forehead and trunk would take away from the elephant look.
I stood around for ages scratching my head till I finally had an idea, it would take a lot of stacking of snow and Ice to give me the required form to work from but I was sure it was worth it. I scavenged every bit of ice and snow that I could find and started building. It would be a big hollow head that you could slide through and out the mouth.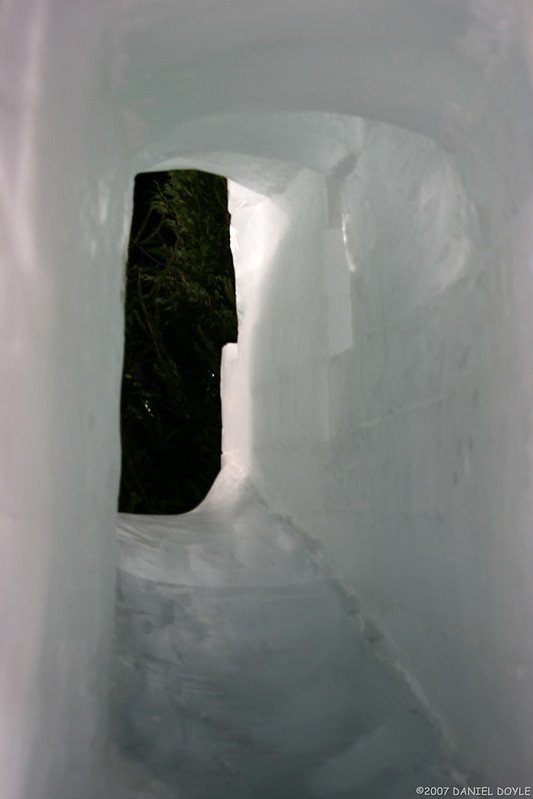 Stacking
There are three basic materials which we use on these projects.
Clear ice
This is man made in big machines which keep the water circulating as it freezes from the bottom up, This makes sure it is crystal clear
White ice
Made like big lollypops and has skimmed milk in it to give it a white colour, no joke.
Snow
Which is actually crushed ice that is frozen back together in big blocks to make it look like snow.
I used each of these while stacking. The inside was white ice to build the hollow tunnel. I them clad this in a layer of snow on the outside. The water and the eyes were made from clear ice and the tusks made from more white ice. Each of these materials have their own strengths and weaknesses as well as looks.
Staking the sculpture involved making blocks of ice and snow that were as big as I could carry myself and then using lots of water to fuse them together. The trunk was stacked by cutting snow into wedge shapes and slowly letting it freeze till I could get the keystone in the top wedged in. I used one block of clear ice as one of the pieces knowing that this would become water.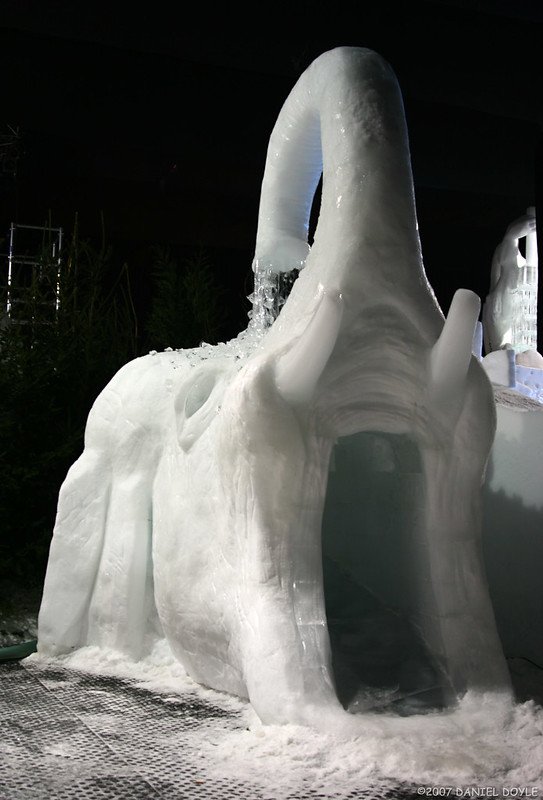 There is not much to be said about the sculpture itself as there was no meaning except it was an elephant you could slide through. It did exactly what it said on the tin, no more, no less. My favouite part was the way the water worked coming from the trunk. Using water to make water can be great fun, who knew?
Although the head was quite wonky to be a elephant due to forcing it to also be a slide I actually liked how it turned out and had great fun trying it out with my own bottom.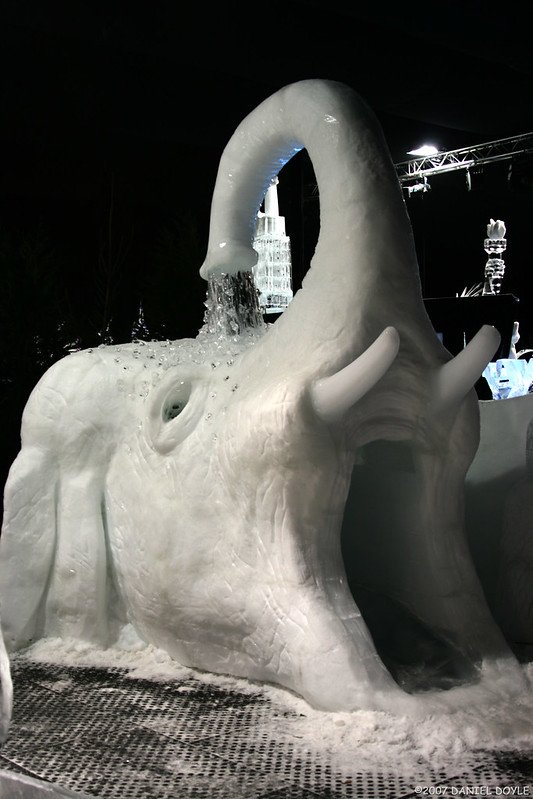 ---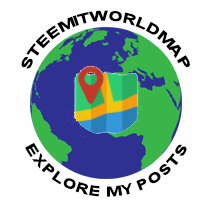 ---
Ps
Thanks for reading. I use Steem to document my work as an ephemeral Sculptor of sand, snow and ice, among other things. This will hopefully give it a new life on the Steem blockchain. Below you will find some of my recent posts.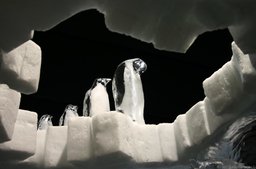 Antarctic ocean - ice sculpture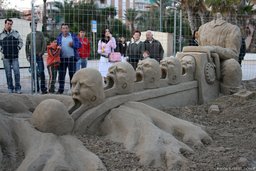 A modern nativity - sand sculpture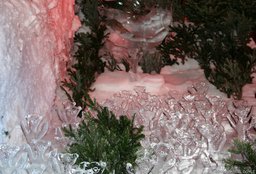 Sid's adventure - ice sculpture
I hope you'll join me again soon
@ammonite
[//]:# (!steemitworldmap 43.389760 lat -5.805753 long Elephant slide - ice sculpture 2007 d3scr)