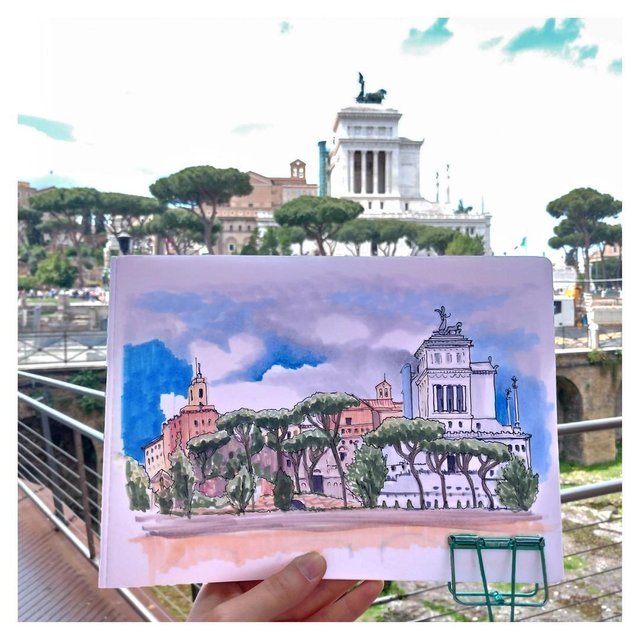 The third day - and we go on the street))) We disperse around the Piazza Venezia and choose our points for drawing. We need to agree on the plot and the palette - and we can create ...
I left my point with this sketch. It is not perfect, but in order to finish it - I went to Anya. And the final version can be viewed in the next slide! ...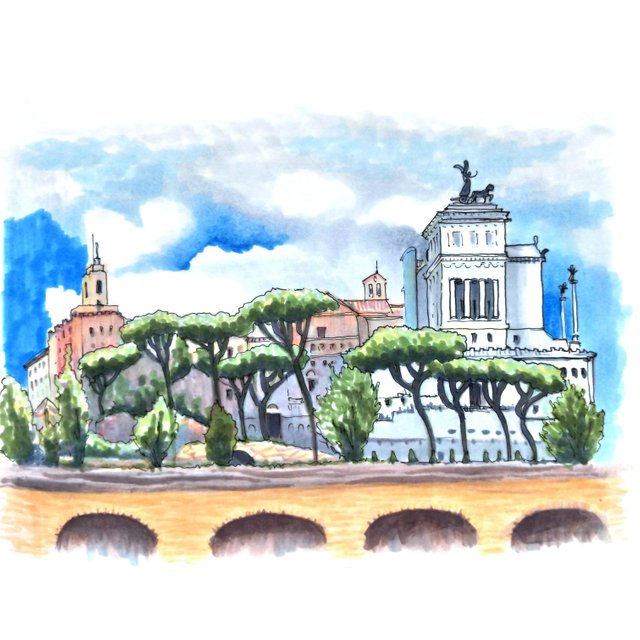 What I remember this day:
Search for a point;
Freedom to draw;
Freedom of communication;
At night.
I draw two more sketches, which I also completed later. And one at night, in 15 minutes 💪. Because I chatted all the time instead of drawing.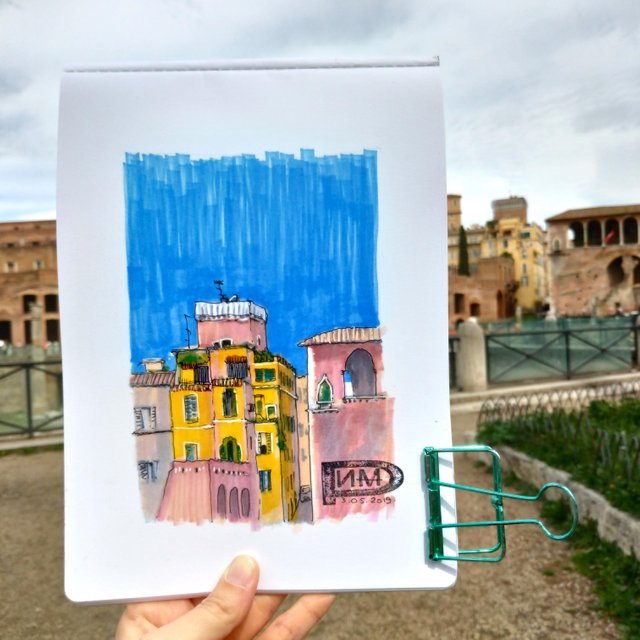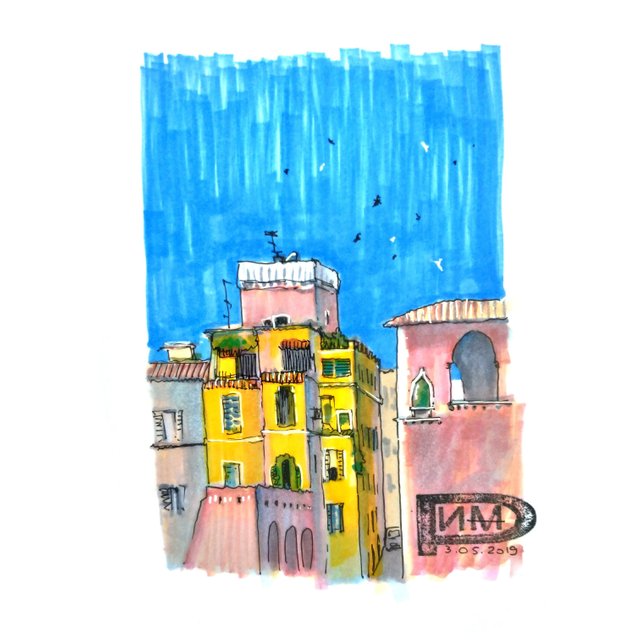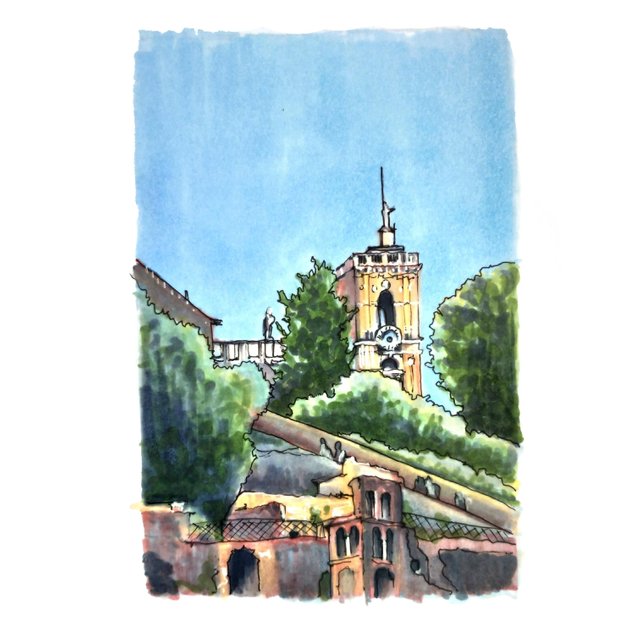 Honestly - I exploded, and even thought that I would never sign such adventures again ... my hands fell and I didn't want to draw. I just lost the habit of stressful situations and there was too much pressure from everything around me. But at night I changed my opinion. And I want more.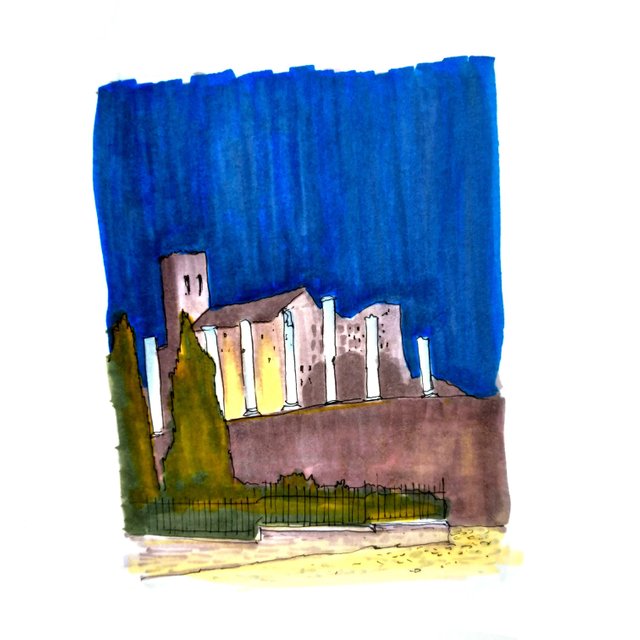 And when did you get into a stressful situation for the last time?
---
All my paintings can be bought for sbd/steem
---
Thank you for watching!

P.S. It is hard to write in English, because my native language is Russian. But I'm learning. If you notice serious errors in the text that interfere with the correct perception, please let me know about them.