Mariposa/Butterfly. By Alejandra Herrera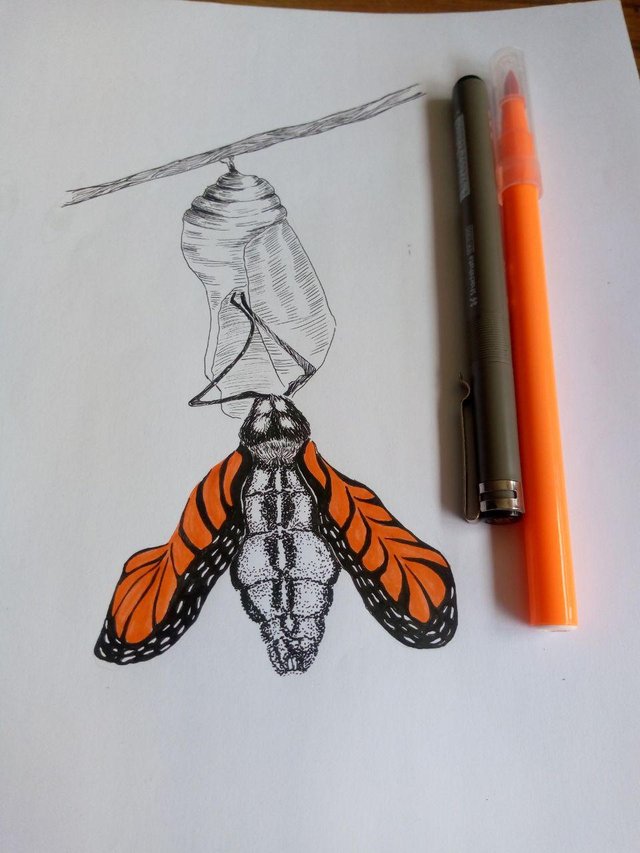 Mariposa/Butterfly. Ink on paper. By Alejandra Herrera
Hace algunos días, la más pequeña de mis hijas me preguntaba si las mariposas nacían de huevos.
Hay cosas muy sencillas que a veces es mejor mostrar.
Luego de ver un video de toda la metamorfosis de las mariposas monarcas en youtube, quedó fascinada.
Para ella hice éste dibujo.
---
English version
A few days ago, my youngest daughter asked me if butterflies were born from eggs.
There are very simple things that sometimes it is better to show with images than to explain with words.
After watching a video of all the metamorphosis of monarch butterflies on YouTube, she was fascinated.
I made this drawing for her.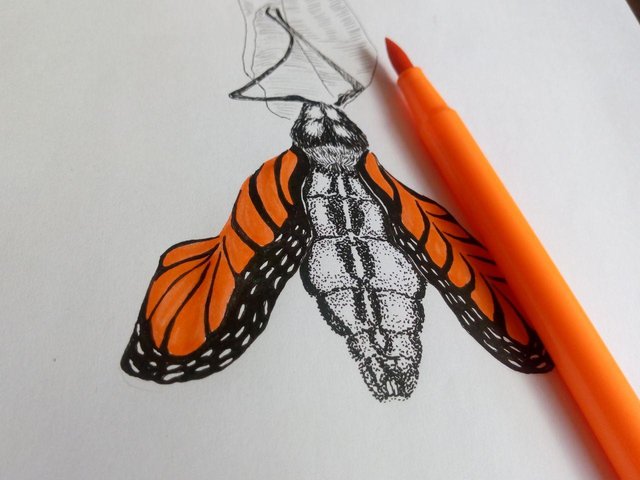 ---
Process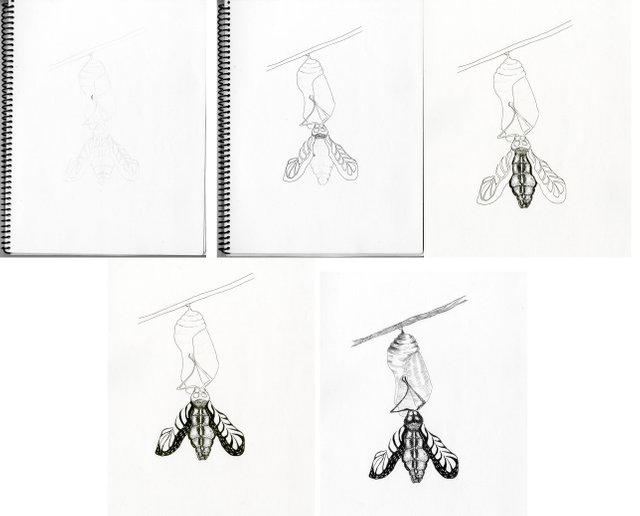 If you like my work, visit my Instagram Account