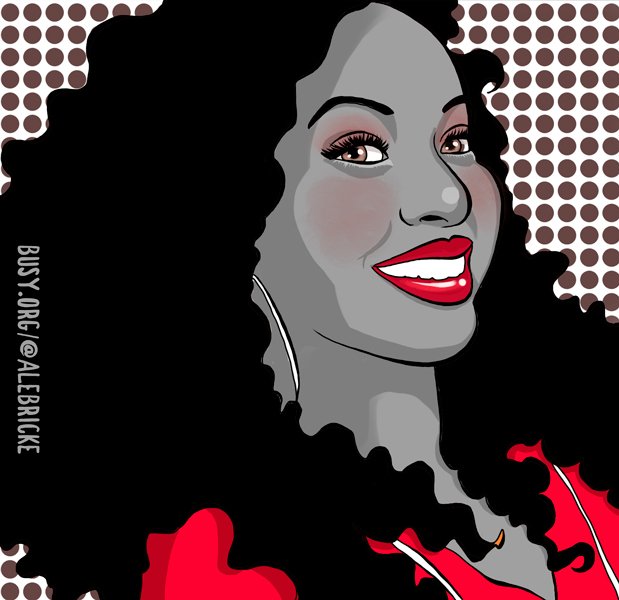 ---
Artist | Artista: @alebricke
Title | Título: Retro Comic #9 | Retro Cómic #9
Category | Categoría: Digital Art | Arte Digital
Software: Procreate

---

Hello, dear Alebrickes! How are you?!
I'm thinking I should start changing the kind of drawings I do because I no longer know what to say about them, I'm running out of words and nothing to say that I have not told you before... What can I tell you about this drawing I did today? Really nothing new, the only thing that changed was the model but the style is still the same as in the previous drawing so I will retire this time without adding anything else, hehe.
See you another day!
¡Hola, queridos Alebrickes! ¡¿Cómo están?!
Estoy pensando que debo empezar a cambiar la clase de dibujos que hago porque ya no sé qué decir de ellos, me estoy quedando sin palabras y sin nada que contar que no les haya contado antes… ¿Qué les puedo decir de este dibujo que hice hoy? Realmente nada nuevo, lo unico que cambió fue la modelo pero el estilo sigue siendo lo mismo que en el anterior dibujo así que me retiraré esta vez sin agregar nada más, jeje.
¡Nos vemos otro día!
---
---

.
Sources: I uploaded my image here | Alojé mi imagen aquí
.