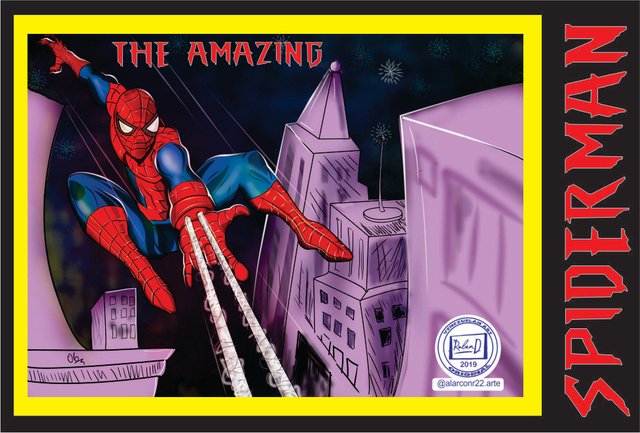 GREETINGS FOR ALL THE LOVERS OF ART, THE DRAWING AND ILLUSTRATIONS IN GENERAL
For this opportunity I wanted to do this post in English language, the reason? I have not idea, I just wanted to do it.
I have been practicing to draw the human body and drawing in comic style, so I told myself: "let´s draw Spiderman, he is very difficult to draw because has different positions with perpective", then I did it.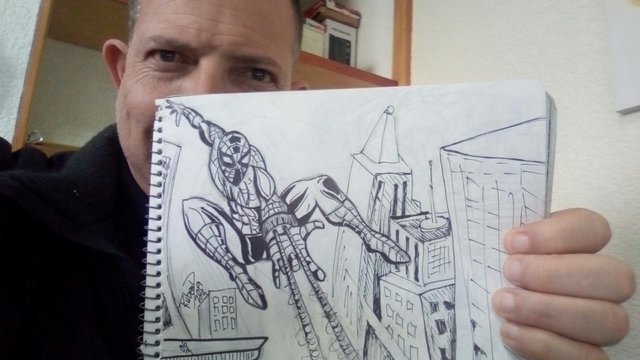 The process:
First of all I drew a sketch in a white paper with a simple pencil, some strokes here and there, erase several times, and when I said several times, it were several times. At the end when I got a fairly satisfactory result I did the LineArt with a marker and took a photo to go to the digital process.
I have to confess that I did not use a reference imagen, I used to many images, I reviewed a lot of Spiderman´images to do it.
Once in the PC, with the software Photoshop I spend a long time coloring the illustration using differents layers for each one of the colors, as well as for each of the shades and lights of each color of the ilustration.
In first intance I made the illustration with the traditional Lineart and used it to partipate in a contest of PIVX (Post here), but I was not very satisfied with the result, so then I did the digital Lineart and some more others improvements.

IMAGE GIF N°1 OF THE PROCESS: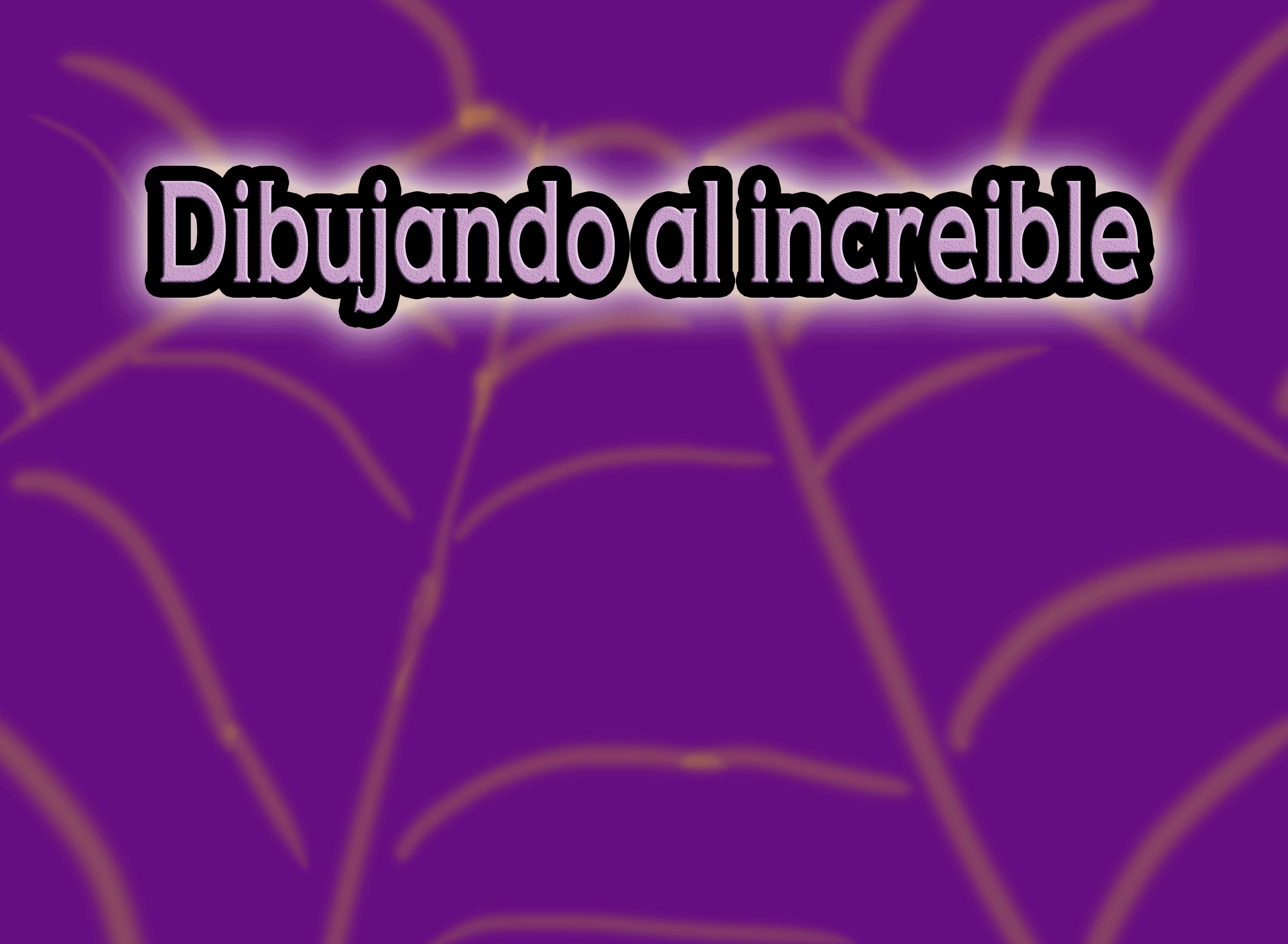 IMAGE GIF N°2 OF THE PROCESS: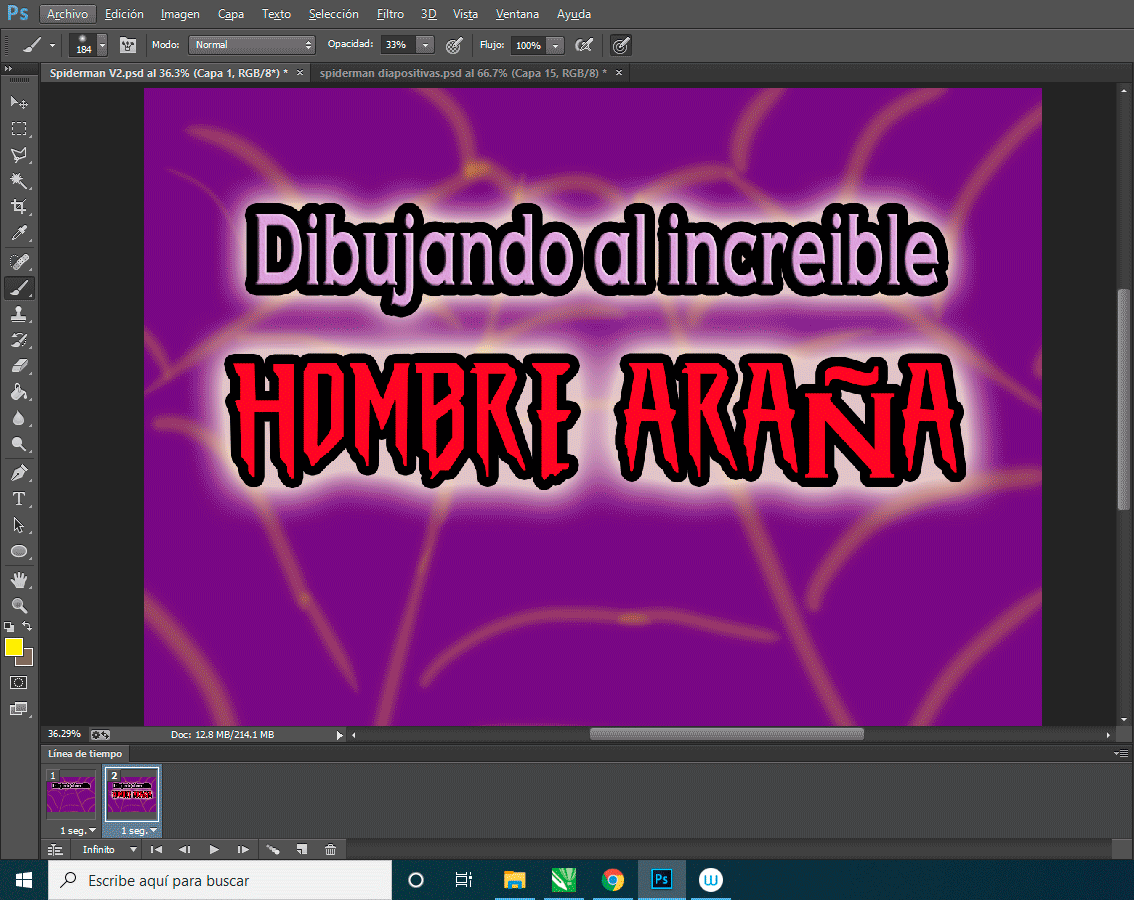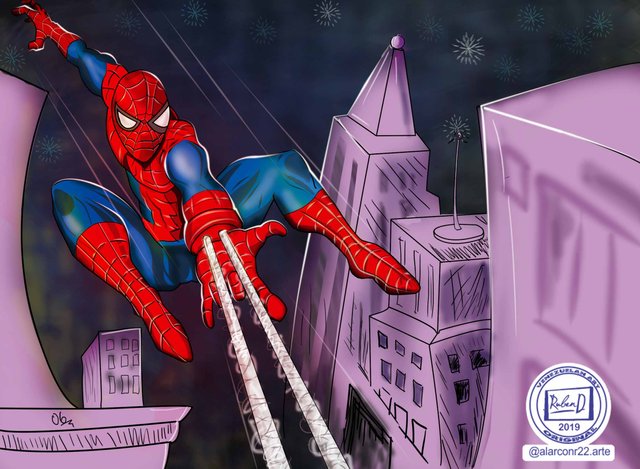 Resources used:
Pencil and white paper bond
eraser
Cellphone BLU H1 RD
Laptop
Software Corel draw
Software Photoshop
Credits:

I hope you enjoy this illustration and the post, see you the next time.
NOTE: the English language is not my mother tongue, if you are a English speaker and realize tha I have an error in the present post, please do not hesitate to let me know, I would appreciate it very much.

Courtesy of @equipodelta