ArtVenture Contest: Pastel drawing of Doctor Strange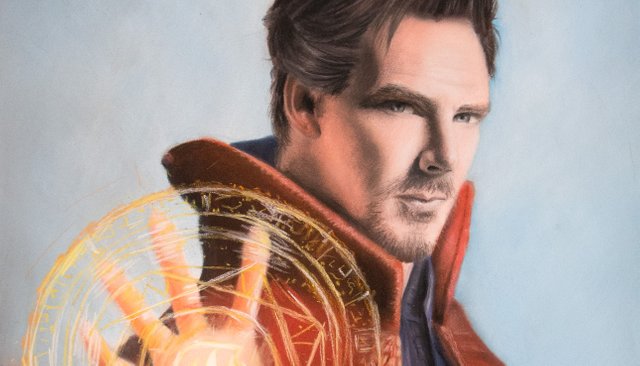 Hi Steemit!
I come back today with a new drawing, for the ArtVenture contest.
When i heard about the theme, I've been thinking about what hero to do. First, i've been thinking about Iron-man, who is a character that i love a lot (and also i like Robert Downey Jr) but i wanted a hero we talk about a little less. I've thinked about Doctor Strange. In the Marvel Universe, i think it is a very interesting character. I loved the film and i found interesting the evolution of the character through it.
I also love the actor, Benedict Cumberbatch, i find him very talented and charmismatic.
Next, when i found the Hero, I needed to find the technique I wanted to use. First, i think about a black-and-white drawing, but i thought that a color drawing will be more eye-catching, but also more difficult.
I had difficulties to find a good photo. The best framing, the most beautiful portrait of him,...
But I finally opted for this one, allowing to highlight its power, and to give a touch of originality to the portrait. And, as you will see later, it also allowed me to be able to slip in a little surprise;)
Now, let's check the step-by-step process.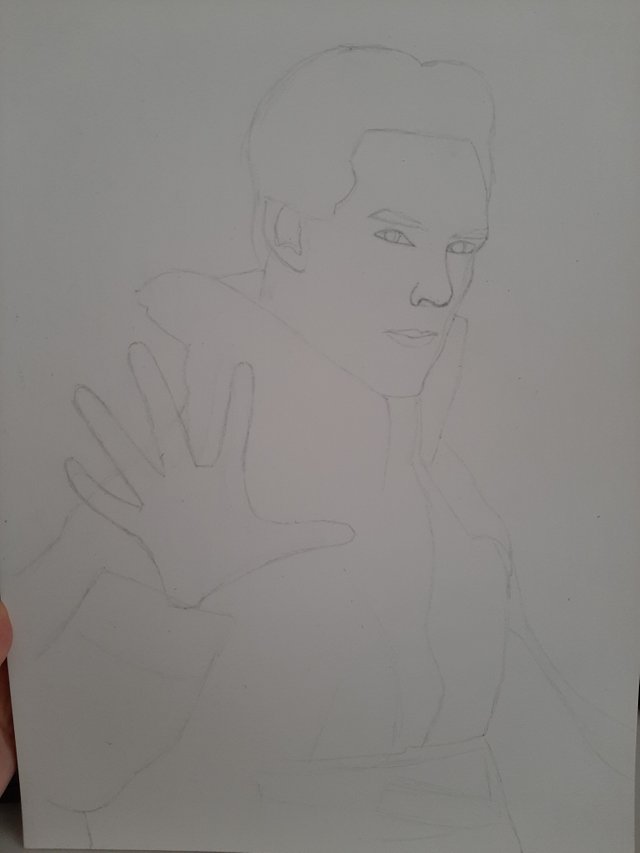 I begin by doing a sketch, nothing particular and impressive. :p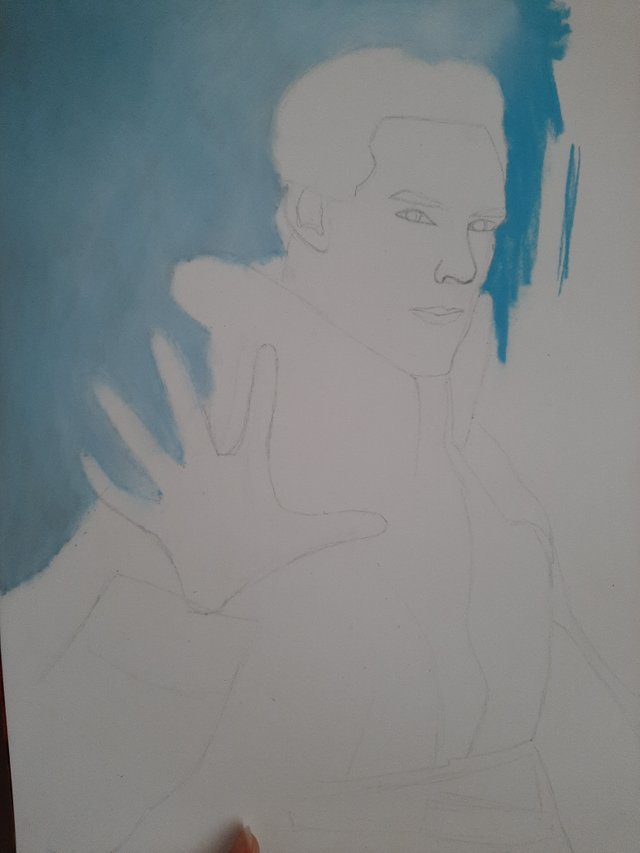 Then, i wanted to start with the background, until I realized that doing the right part of the background would dirty my drawing when I did the left part :p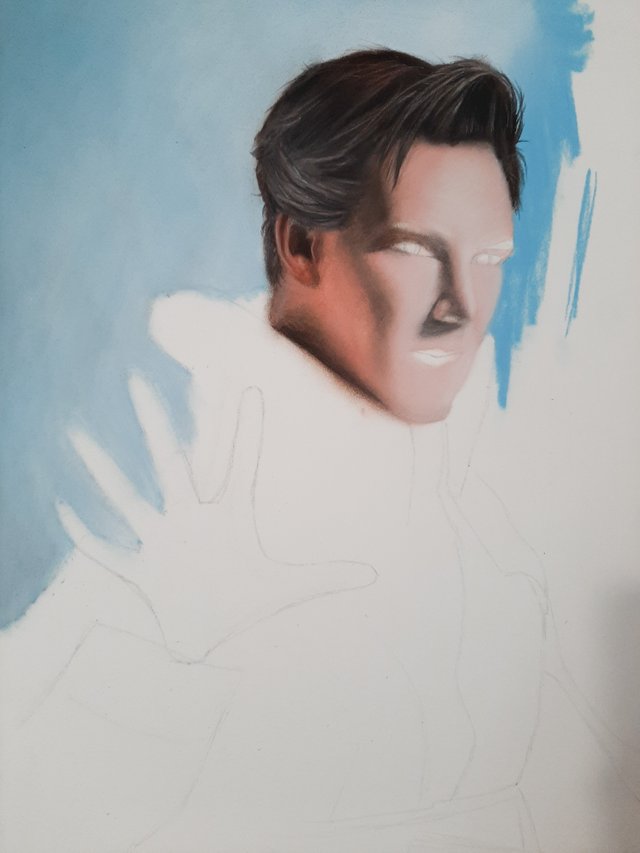 Now, first layer of colors in the face, to then place all the details.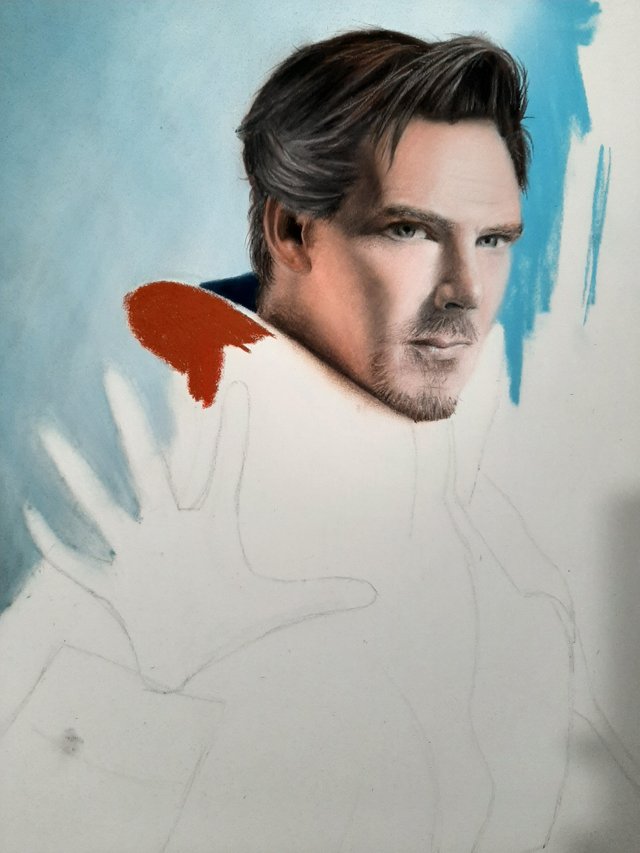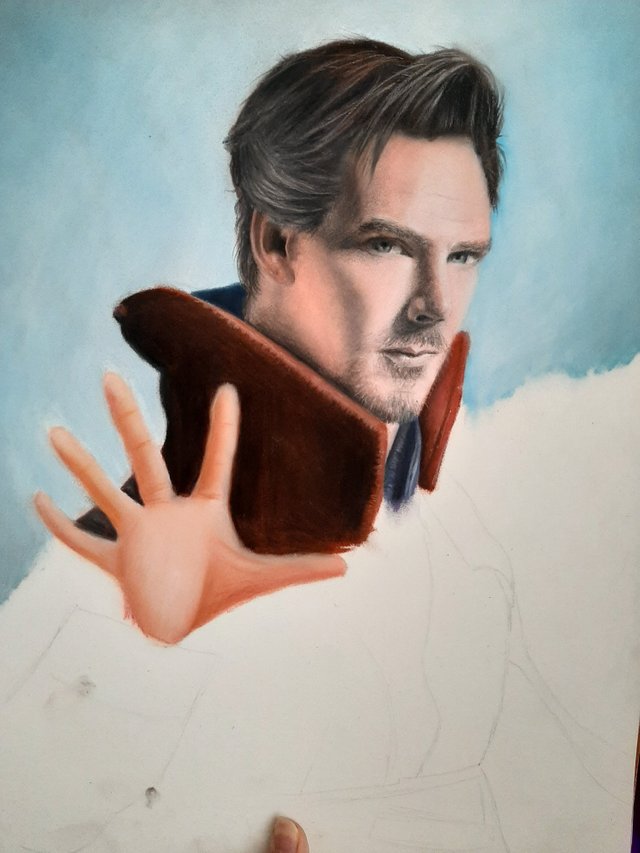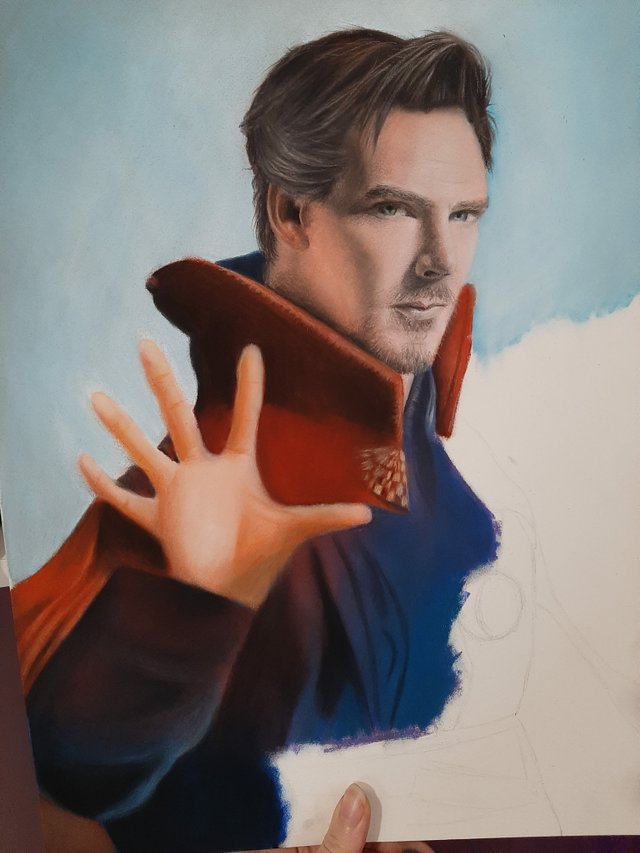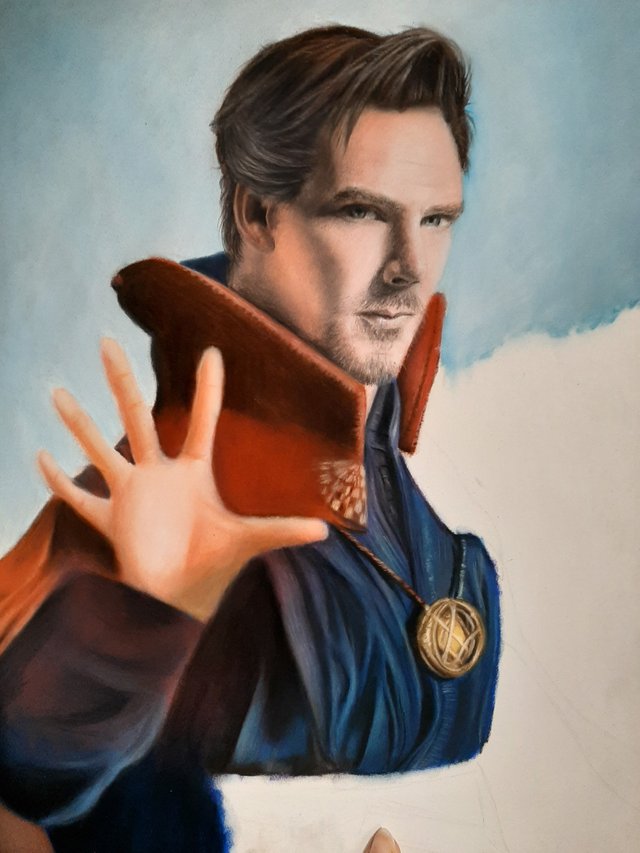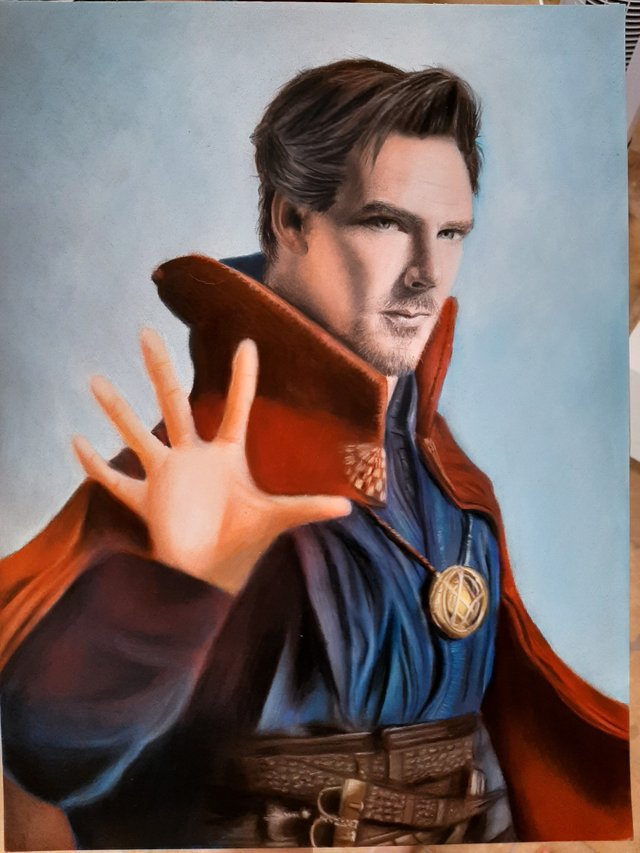 Then, i had to think about the magic circle. It was really the most difficult part. It is very difficult to reproduce a very luminous effect with pastels. I wanted a sleek and bright texture, but i definitely had a pastel texture ahaha.
Also, my pastels pencils was not enough pigmented to create a light layer over the drawing already made, so i had to use my chalk pastels. But it was very difficult to do precises things with it.
Finally, I had to create perfect circles. The solution i find was to cut out circles created with a compass from a separate sheet, and then follow the outline with my chalk.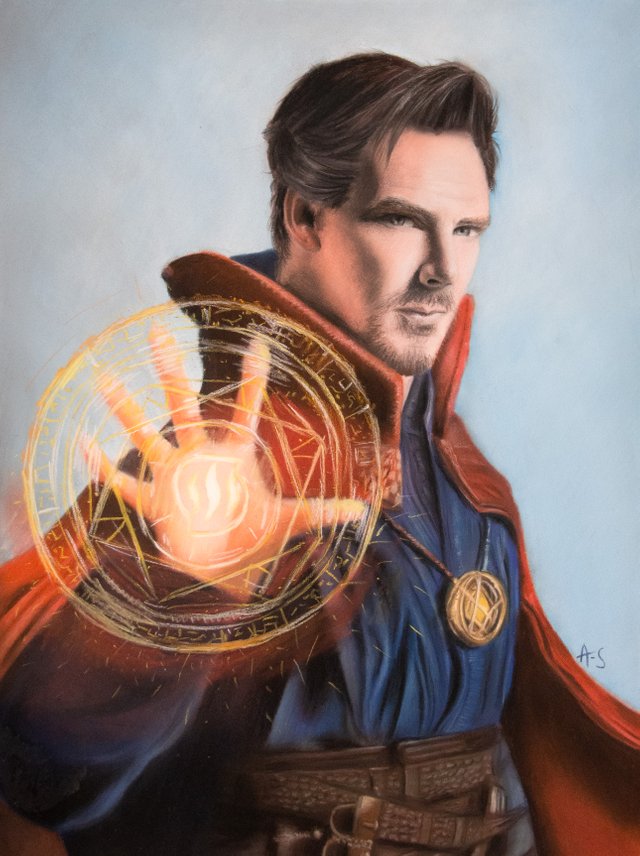 Have you seen the surprise ?! :D
I thought that it can be a very good idea to draw the steem(it) logo on the magic circle.
Yeah, here, we are not in the Marvel universe, but in the Magic Steem Universe! :D
I hope you will like it. :)
See you soon for others creations on Steemit! :)
Have a good day!
Model source : https://www.wallpapersrc.com/download/marvel-dr-strange/3840x2400