Hello my dear Steemians and Art Fans,
---
---
*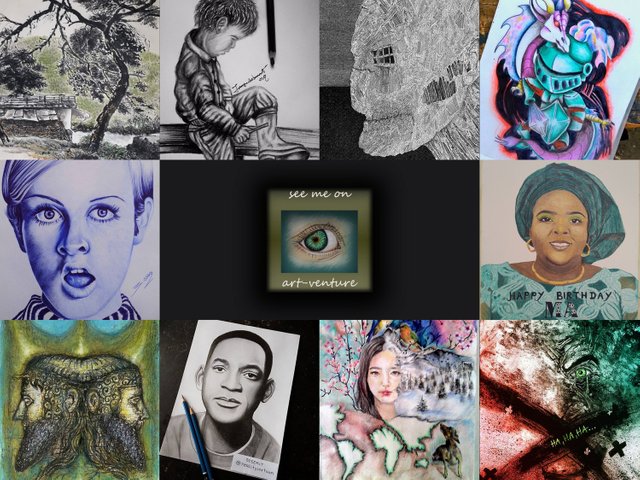 No.86
This is a project to support young artists of traditional Art on Steem.
*
Welcome to our weekend issue, we are happy to present you our selected 10 Artworks, again there are variety of topics, of course predominantly human, but that is the most impressive, as we are all human and all of us are different therefore it is a huge variety of choice Seeing people and how Authors presented their portraits that makes astonish how skilled the people are and how good their skills. Again many new and old names, some of them you can recognize on their distinct way of creating their works.
Few works that we wanted to mention is "La belleza es un todo un conjunto" or "Beauty is a whole set" done by @escfrancis, wonderfully talked through her work, explaining why she have chosen and what inspired her. Nice to see how the work was developed.
Beautiful watercolor work by @veronicalee, with love to details and to the landscape scene.
The lovely pencil work of a little boy done by science student @guchidan brings me back to the childhood, I believe every of us know that moment when you need to clean you boots after playing outside :)
Enjoy our selection and we always happy to hear your comments and have your support :)
*

Today's selected Artists
My latest post on Instagram... check it out @realitycartoon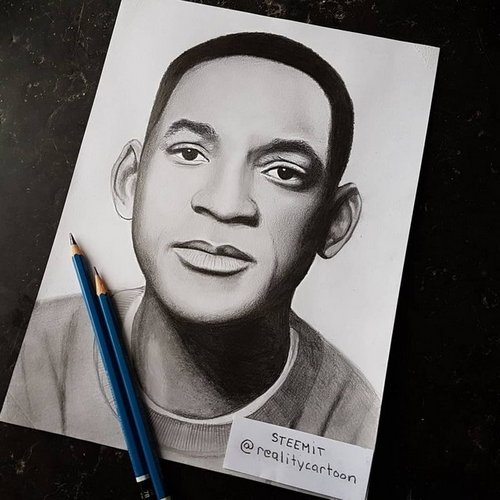 *

풍경 - by @veronicalee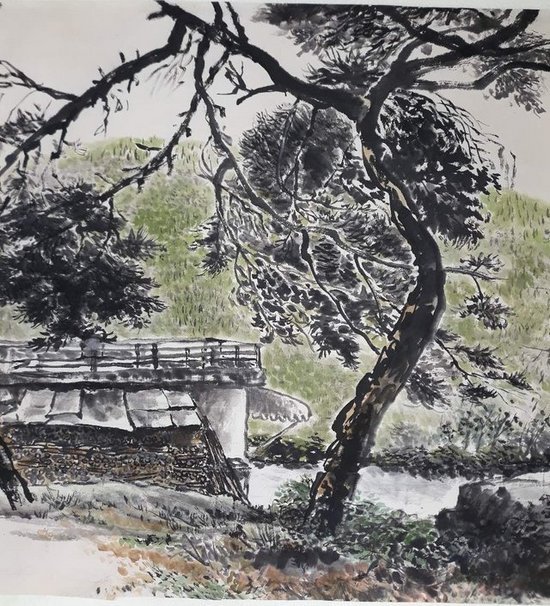 *

Esta es mi entrada al concurso de ART EXPLOSION- tema : BEAUTY - by @escfrancis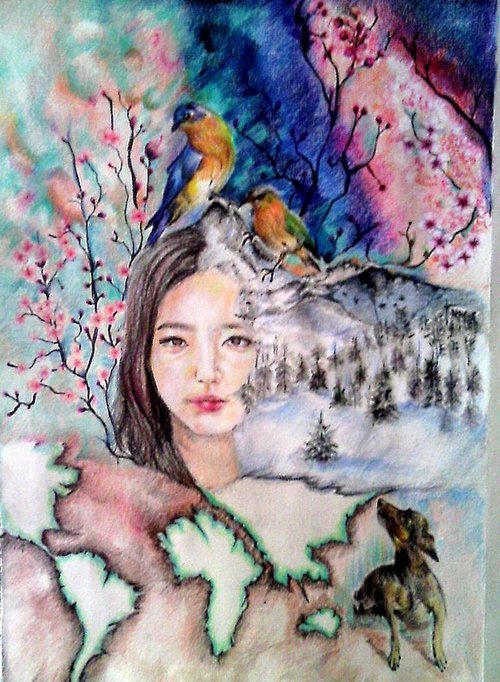 *

Project completed: Faber castell color pencils on strathmore paper 16 by 20" - by @whizart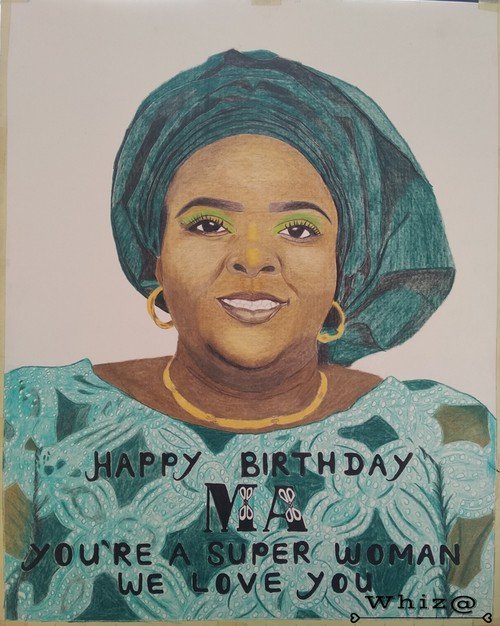 *

The Effects of Incarceration. Pen drawing. - by @achristopherart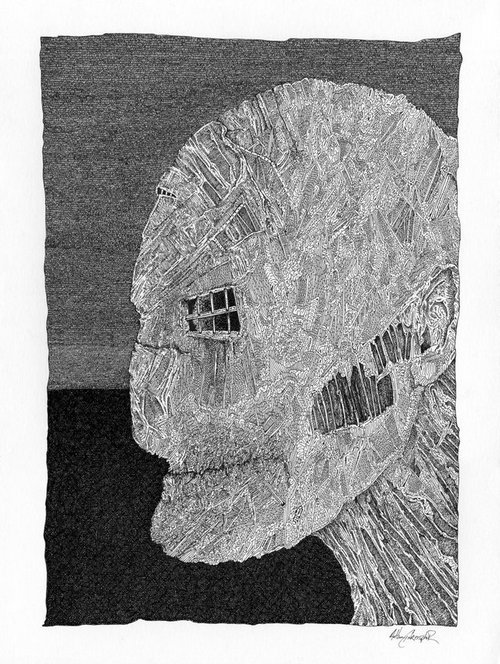 *

Drawing with blue pen - Facial expressions. - by @betzaelcorvo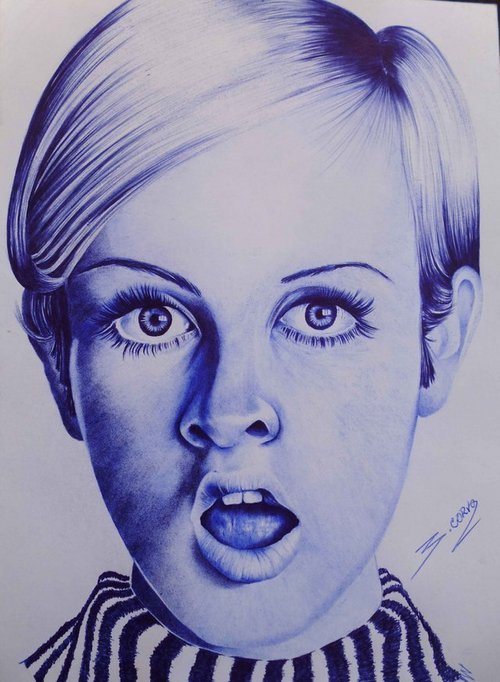 *

DIBUJO HOMBRE DE ARMADURA JUNTO A DRAGÓN EN HOJA DE PAPEL VEGETAL #arte #proceso - @the7thart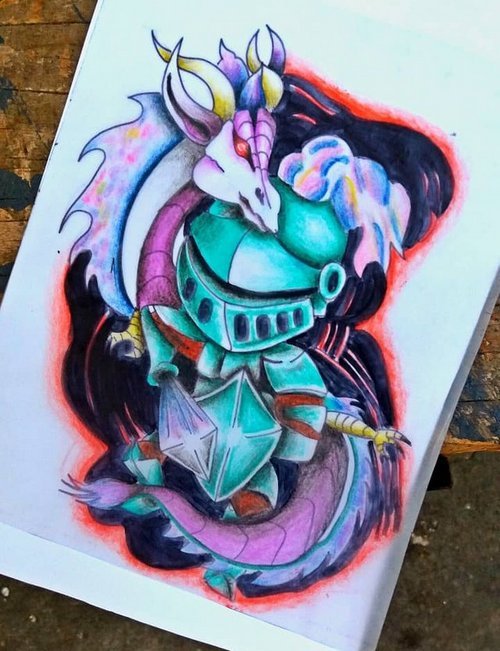 *

Art - Joker mouth taped - painting - by @theartofrez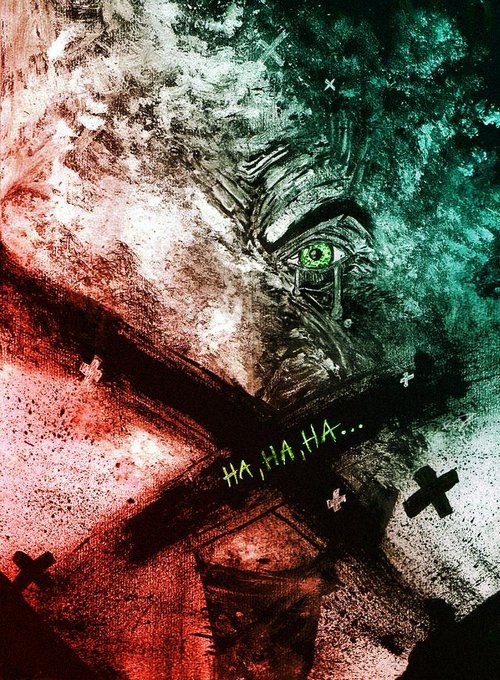 *

My DRAWING of a little boy - by @guchidan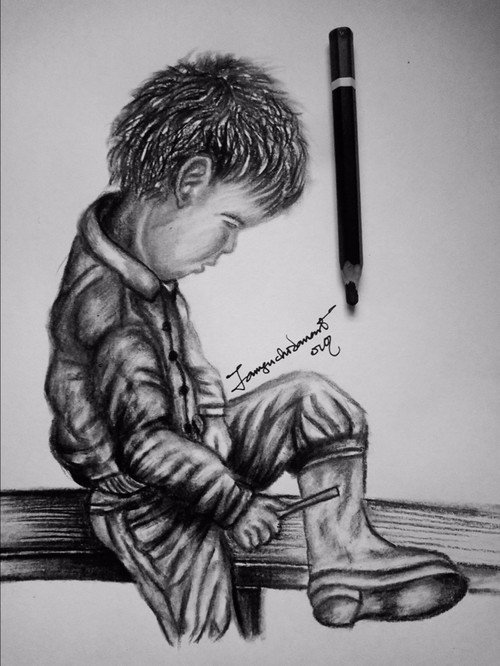 *

Janus - God of Gates and Doors - by @mistiisart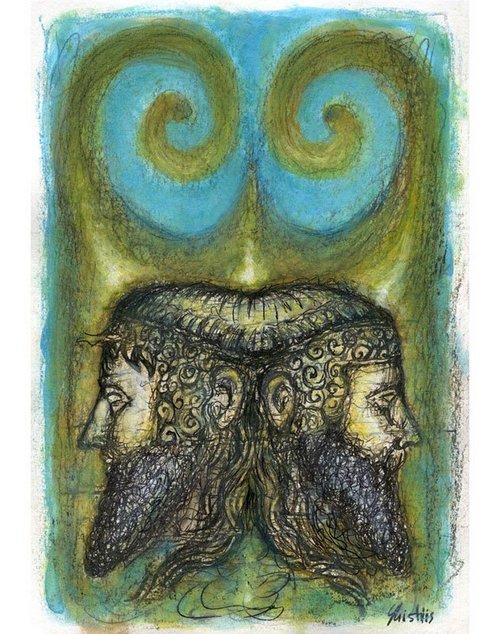 *

---
---

What meant by traditional Art:
Pencil drawing, watercolor, acrylic-oil painting , pastel
Always with a step-by-step process
Art works should be submitted under tag: "art-venture"
Sorry No digital-art !
Every second day curation of 10 posts with 100%
A day after curation for re-charging the power

our Supporters
*
Your contribution would greatly appreciated,Sincerely,
@stef1 and @myskye
---
Posted from my blog with SteemPress : http://artventure.club/art-venture-magazine-no-86
---