---
Hove Promenade Beach Huts in the Snow
---
This photo was taken a couple of winters ago when we actually got some snow. We saw a few flakes on Sunday night and it was quite heavy for a while last night but it didn't come to anything. 😢
The photograph shows the uniform size of the beach huts on Hove Promenade. To own one you need to license the space from the Council and pay a fee. You must also be a resident of Brighton and Hove.
There are strict rules about how you maintain them and how you use them. You are not allowed to sleep in them, for example.
The backs and sides have to be painted in a specific colour, as in the photo, but the doors can be any single solid colour or vertically striped in multiple colours. The must not exceed 1.83m square with a maximum height of 2.5m.
Beach hut owners must own their hut for at least three years before they can sell.
I just did a quick check and one is currently for sale for £25,000. Yep you read that right. That's about $35,000 US. Totally bonkers!
---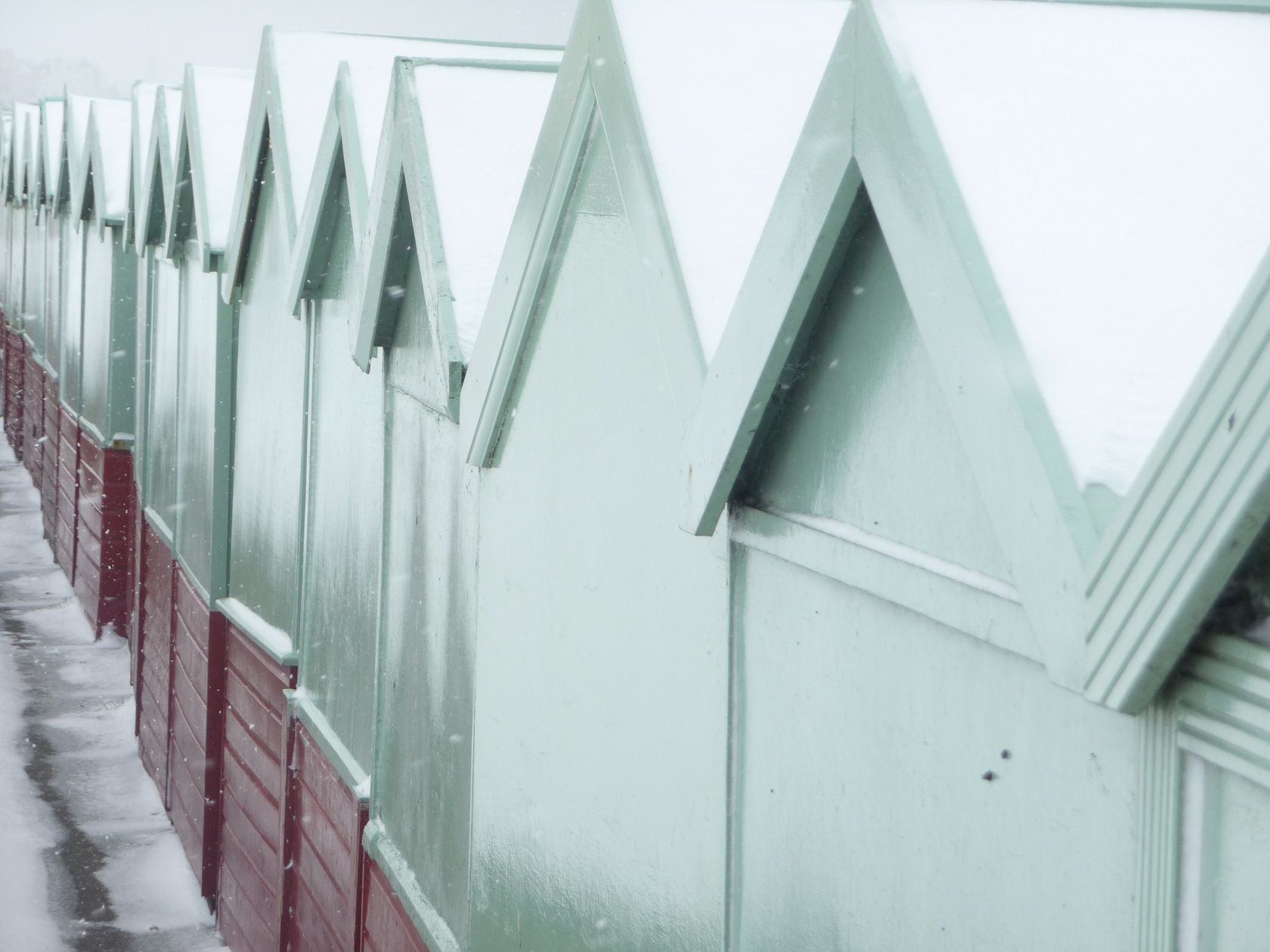 Be sure to click on the image to view it full screen!
---
It would be nice if we got a little bit of snow again this year, so I could see views like this. Just a few days is all I ask. 😁
~ ~ ~ ~ ~ ~