TacoCat's Travels #32 (Japan Ver1): Traveling at the speed of Bullets! 🚅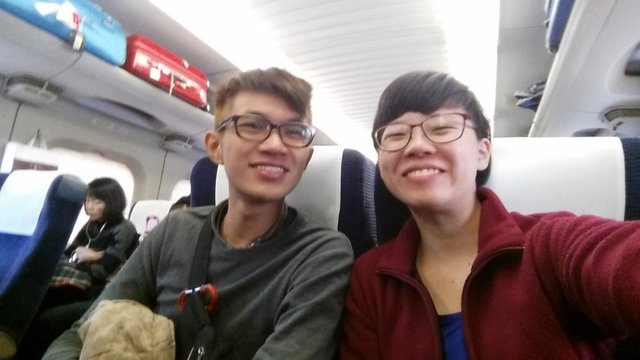 Hey Steemit!
So if you didn't catch the previous post, I'm recounting my first trip to Japan way back at the end of 2015! And in the last (rly long) post, we explored Harajuku, visited the famous Meiji Jingu Shrine, and went to Pokemon Center Mega Tokyo!
Anyway, this post will fortunately not be as long since most of our time was on the shinkansen (aka bullet train)!
31 Dec 2015. Thursday.
So today we'd be taking the famous bullet train from Tokyo to Osaka! This was my very first time taking the bullet train so it was pretty exciting! 😮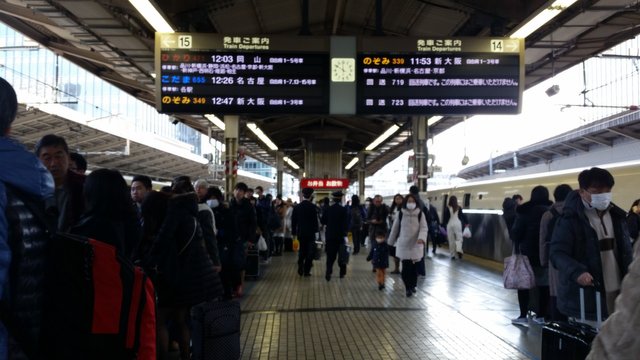 Another reason not to travel in December
The trains (and buses too, actually) in Japan are suuuuper punctual and efficient! They arrive at exactly the timing stated on the boards, and they won't wait for anyone so if you're late you're pretty much screwed (or you can take the next train if you're lucky). I remember reading about a Chinese lady who physically stopped the bullet train with her body for her family because they were late and it caused quite a hubbub all over the news. 
Anyway, luckily we went ahead of time and boarded our train safe and sound. It was pretty packed though, so luckily we reserved our seats beforehand.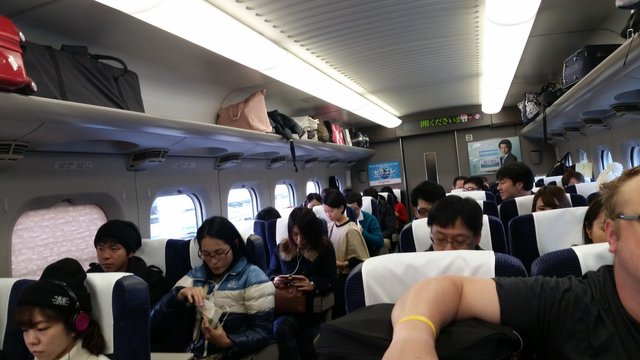 The train was so comfortable! I was surprised by the amount of legroom we had, but I guess it's because some people might have luggage to bring on for long trips. It was really nice though! To this day, shinkansens are definitely our most preferred way of travel (although planes are faster).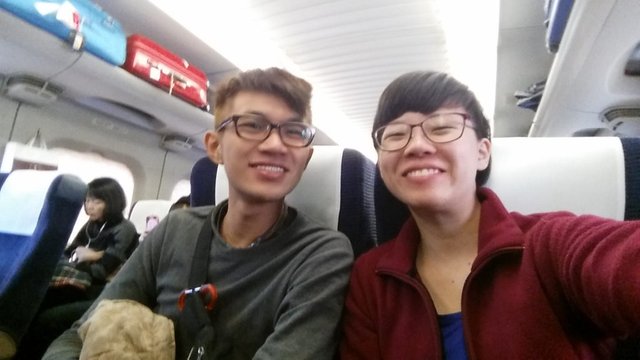 After about 3 hours, we reached Shin-Osaka station; and it was packed, as expected.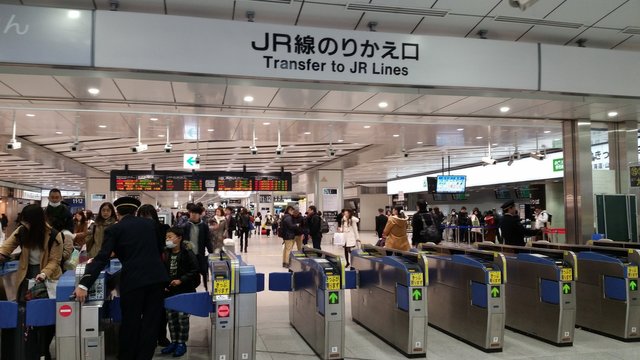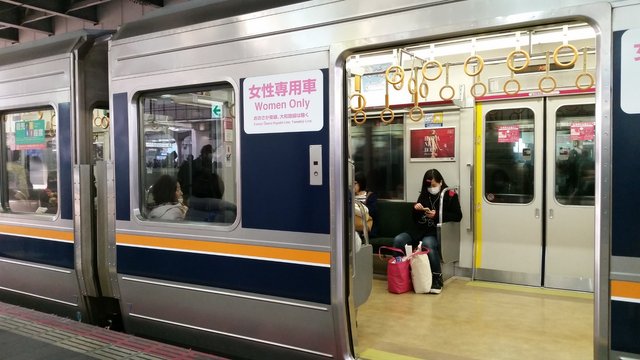 This was the first time I saw a 'Women Only' train car. It's a sad reality that a lot of women get sexually harassed especially on public transport. So Japan railway companies created these women-only cars to protect them. This initiative actually started waaay back in 1912 but they disappeared for a bit after WW2. They came back in 2000 where the Keio Line, which connects Shinjuku to the dormitory communities of West Tokyo, was one of the first to offer ladies' cars. It first offered this service for late hours and then during evening rush hours on express trains. Now most of the companies operating Tokyo lines have ladies' only train cars. Some of them also allow access to young boys, the handicapped, and caregivers (men or women).
I've heard and read of many cases on Singapore public transport too. And now they've been more and more cases outside of public transport as well. The most recent case was of an NUS undergraduate (one of our top universities) who escaped the jail-term because the judge deemed that jail would tarnish his "good results". Man did that judge get so much crap online for that case.
Anyway, we had to take a bus to our apartment which thankfully was not too far away.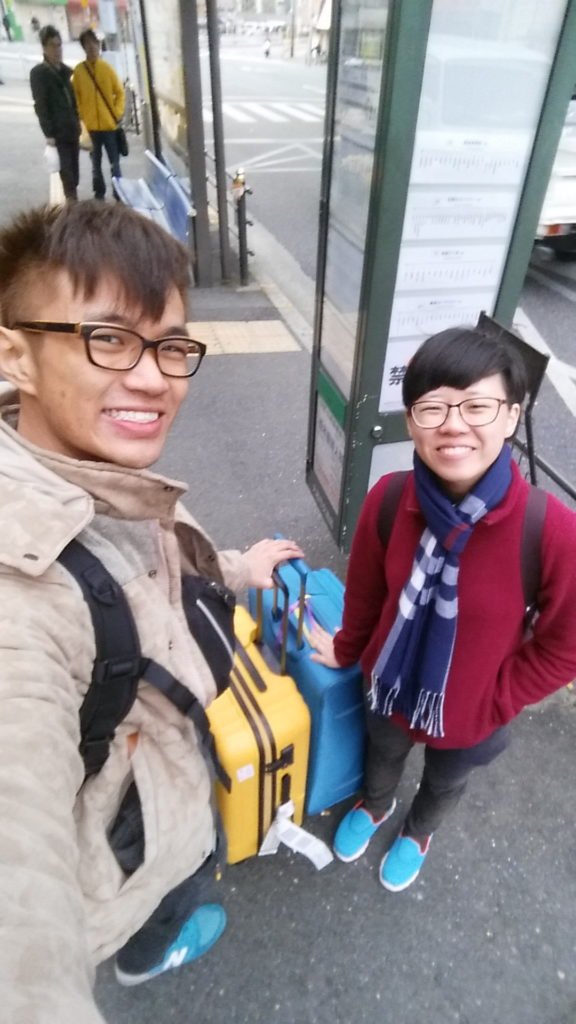 By the time we reached our apartment it was around 4:30 PM and it was already getting dark! We walked around for a bit to find some grub and we stumbled on the best karaage I've ever eaten!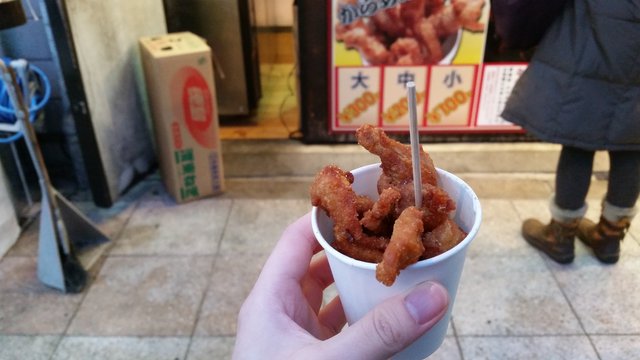 We bought the smallest size just to try and it was sooo good! Freshly hot and crispy, with a special homemade seasoning that was salty, peppery and slightly spicy. It's to die for! And it's from this small stand that also sells takoyaki out in the middle of nowhere!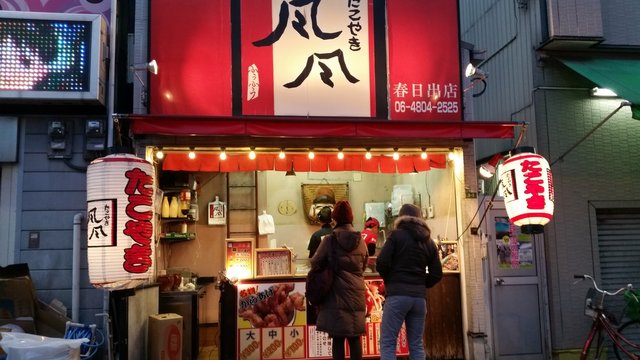 We saw this pretty manhole cover on the way to dinner!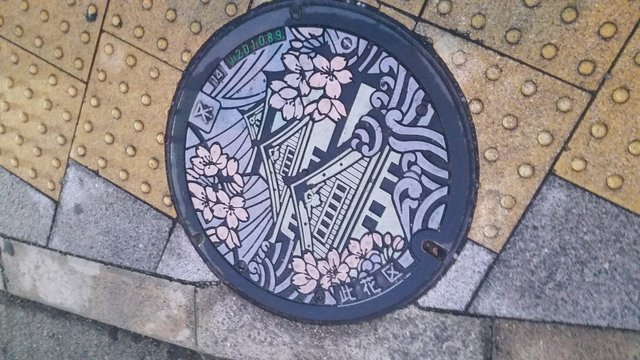 That was when I learned of the secret cult of the Japanese manhole. Erm that sounds questionably evocative but there is even a Japanese Society of Manhole Covers (日本マンホール蓋学会) with their own website (in Japanese) listing many of Japan's estimated 6,000 different kinds of manhole cover.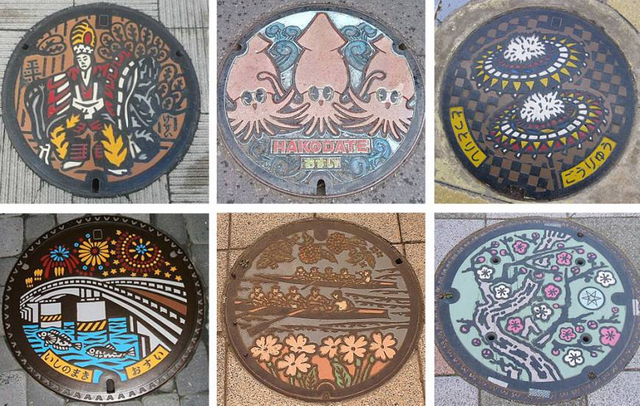 Source: japantimes.co.jp
As to why this phenomenon developed, signs point to a high-ranking bureaucrat in the construction ministry who, in 1985, came up with the idea of allowing municipalities to design their own manhole covers. His objective was to raise awareness for costly sewage projects and make them more palatable for taxpayers. Thanks to a few design contests and subsequent publications, the manhole craze took off and municipalities were soon competing with each other to see who could come up with the best designs. 
Now you can find all sorts of unique designs for each district in Japan. Many "drainspotters" have taken to photograph every manhole cover in the country! There was even a manhole cover festival hosted by Takashimaya and Tokyu Hands earlier this year in February! Unfortunately, I cant find any pictures but I recall seeing an exhibit in Tokyu Hands where they displayed photos of all the different manhole covers in Japan!
Anyway, we were getting hungry so we headed to one of our favourite places; sukiya!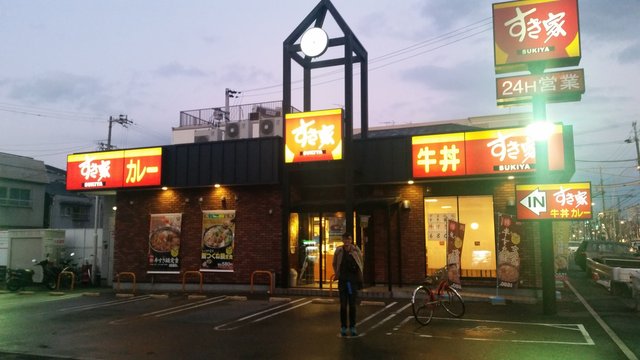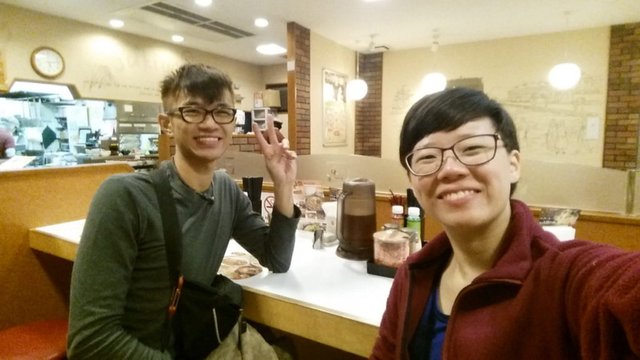 They had a special seasonal item on the menu; a vegetarian hotpot! So Sean ordered that while I had cheese curry rice.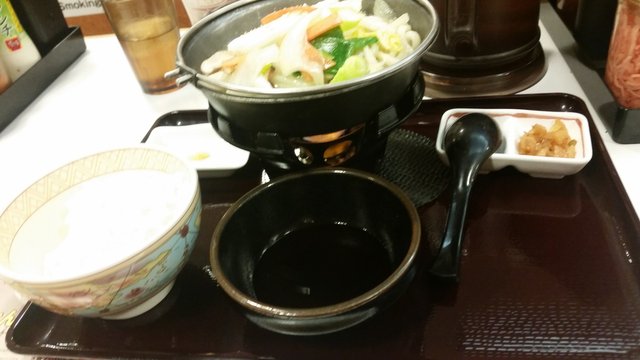 I have no idea why this was taken at such an angle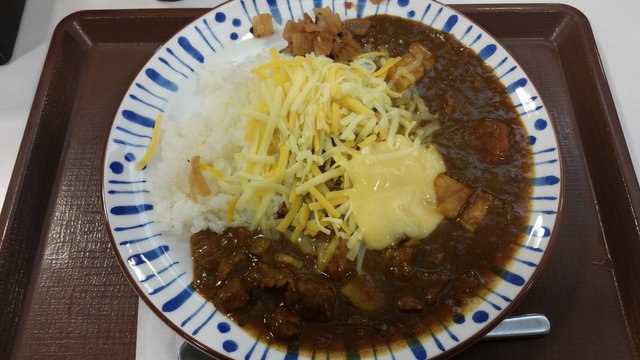 After that yummy meal, we went to take a short train ride to the main part of Osaka; Dotonbori!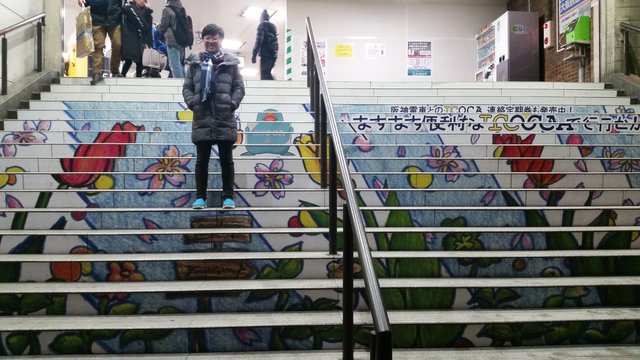 We boarded this really cool artistic-looking train!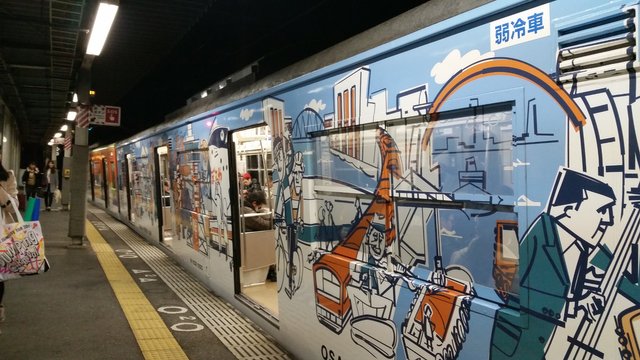 We just took a nice nightly stroll along the streets of Dotonbori. It was nice and cool, and there were Christmas lights everywhere!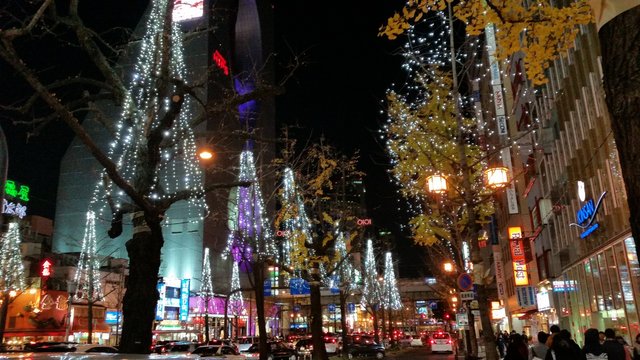 We walked past this hotel with weird looking statues 😅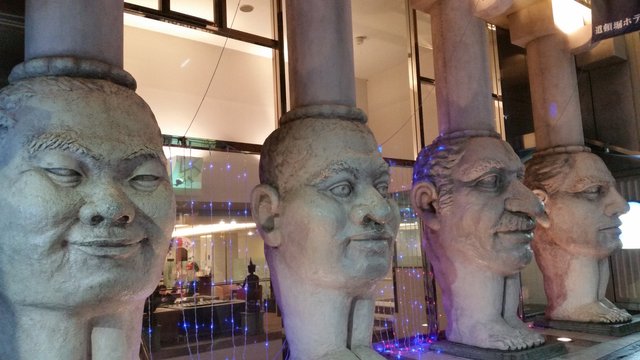 Soon, we arrived at Dotonbori!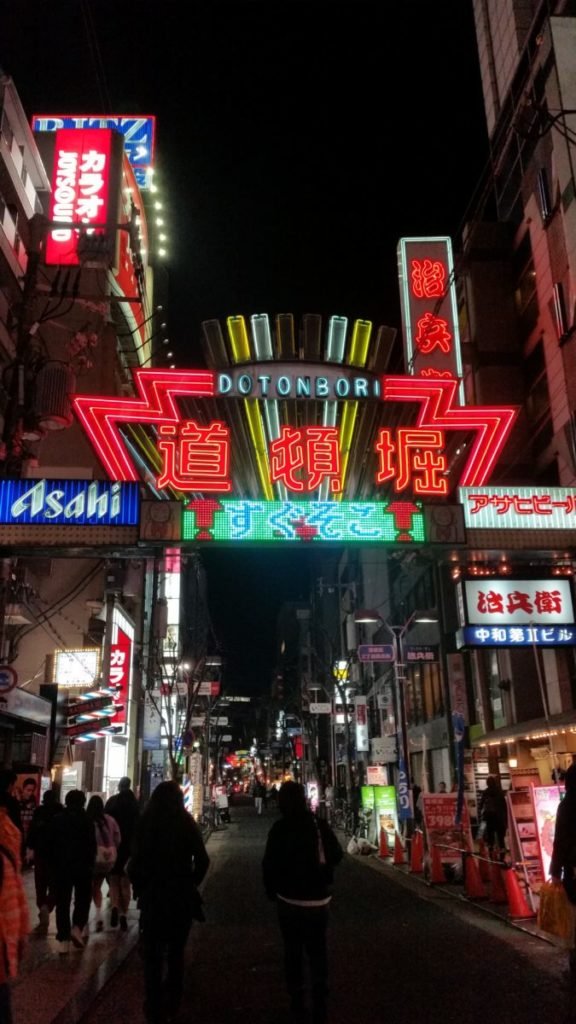 And we saw the famous glico man!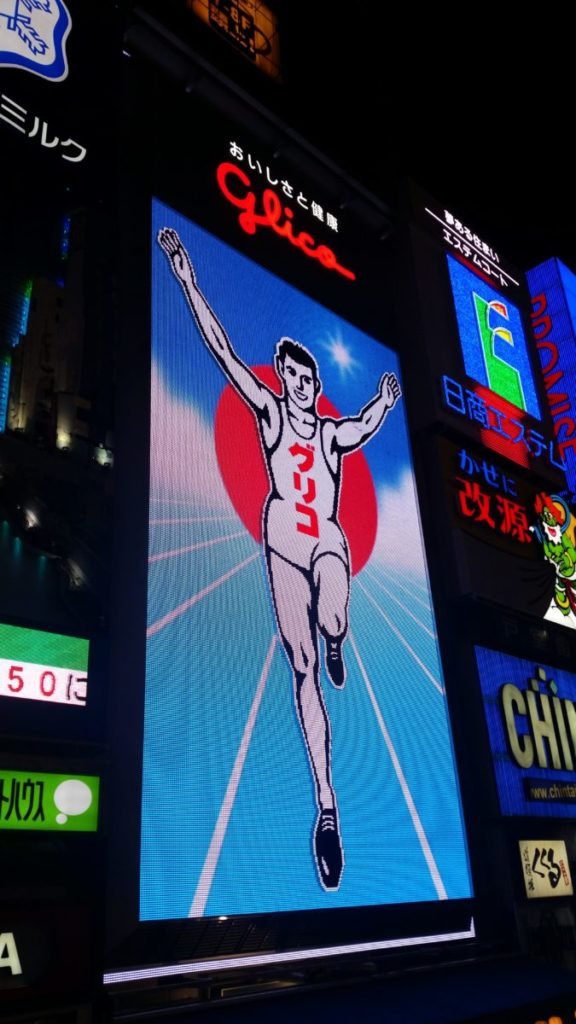 It was soo crowded! But it was still cool to see the landscape of lighted banners and advertisements along the canal. As weird as that sounds.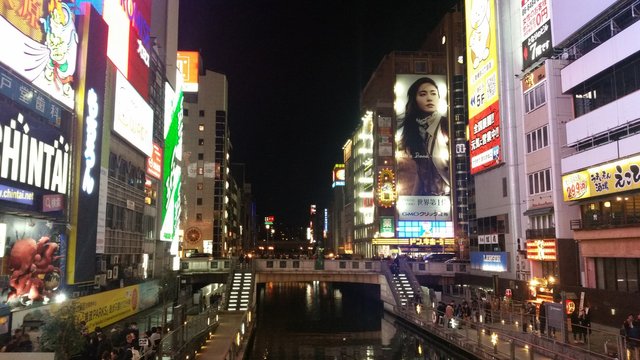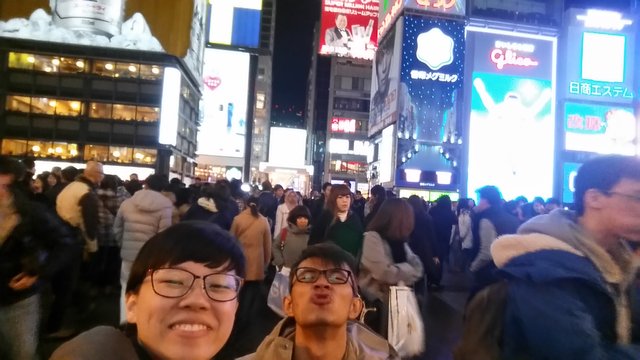 After quite a bit of walking, we bought a yummy waffle snack!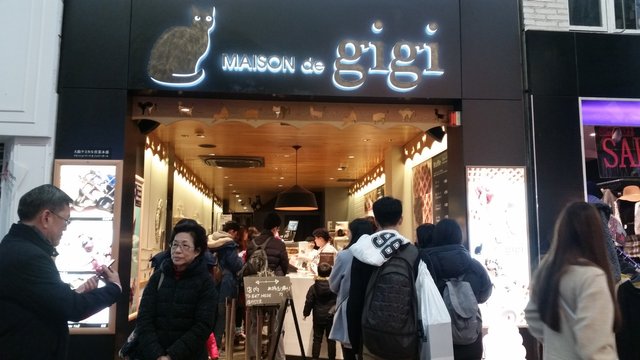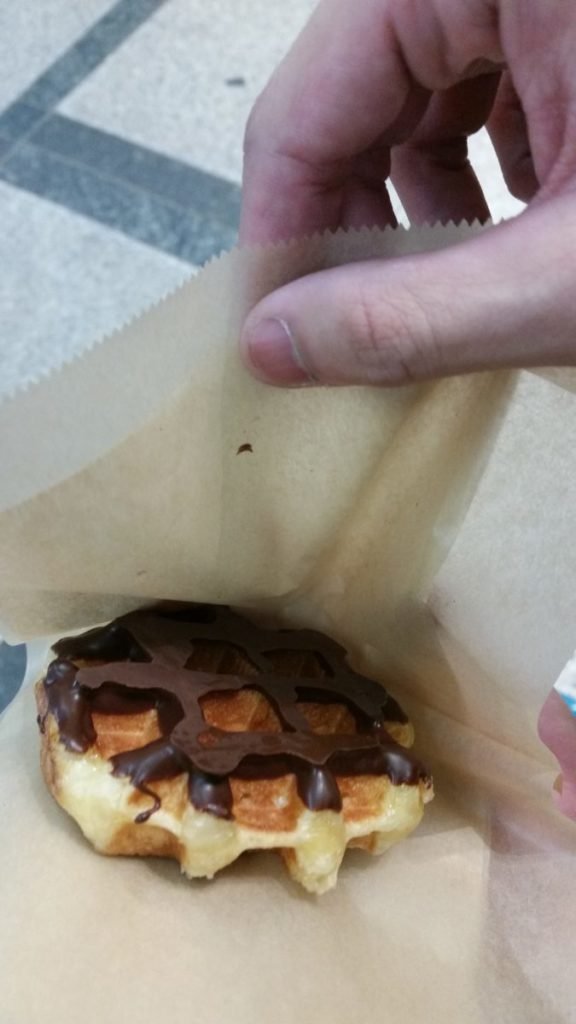 It was super crowded but I managed to catch us on the street camera screen!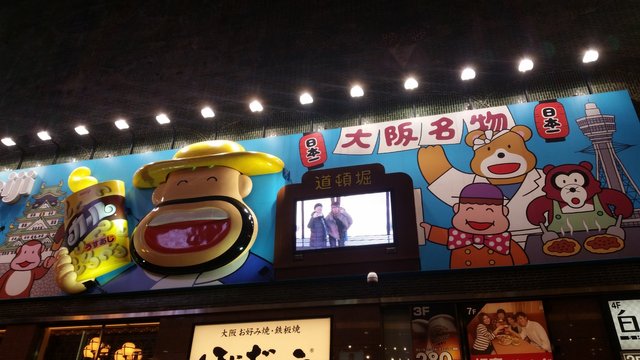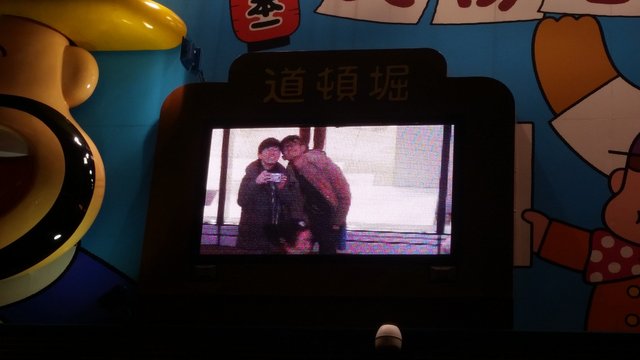 After that, we made our way back to our apartment. Stay tuned to my next post where we explore Kobe!
Thanks for reading!

To find out more about me, check out my intro post here!
---
Posted from my blog with SteemPress : http://tacocat.steemblogs.club/2019/10/31/tacocats-travels-32-japan-ver1-traveling-at-the-speed-of-bullets-%f0%9f%9a%85/
---
[//]:# (!steemitworldmap 34.669076 lat 135.501327 long d3scr)
Check out my previous post in this series!
TacoCat's Travels #31 (Japan Ver1): Visiting Friends, Shrines and Pokémon!