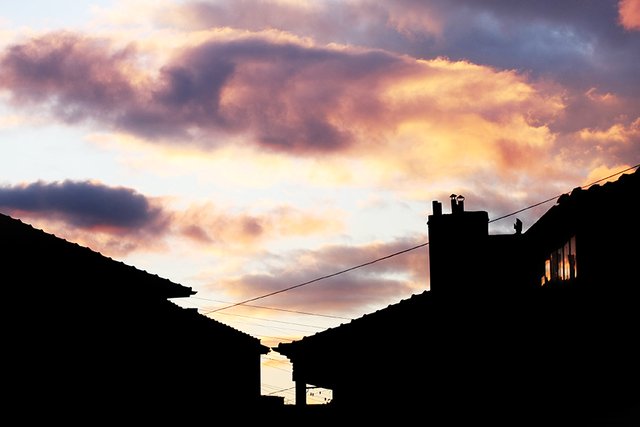 Greetings, travellers and other people just roaming the Earth!
Many roads go out and sometimes some of them would lead back home. I'm going to take you with me on a winter visit to the town where I was born and where I lived during the first eighteen years of my life.
A winter almost without snow there last December. And none at all during my stay through the Christmas holiday.
I am not going to show much of the usual scenery, though. It is not a place that would attract regular tourists unless they are into wine and other home brewed alcohol. I decided to focus on a few details, a few things that I grew accustomed to and forgot about but now when I return with a different eyes I find interesting. To the outside visitor who would... you know... notice things. Other than that clock tower.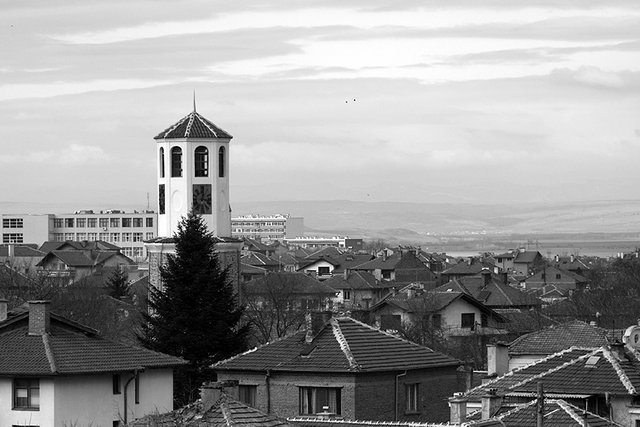 So our walk will be about the stacks of rooftops, the unpredictable skyline and the chimneys, smoke and winter smoky skies reflecting light in a warm way, going through a quite solid red to match the bricks and some of the roof tiles. That is... if they were not underexposed so that you can see the skies better.
Alright, let's start with foregrounds that still have their colors on...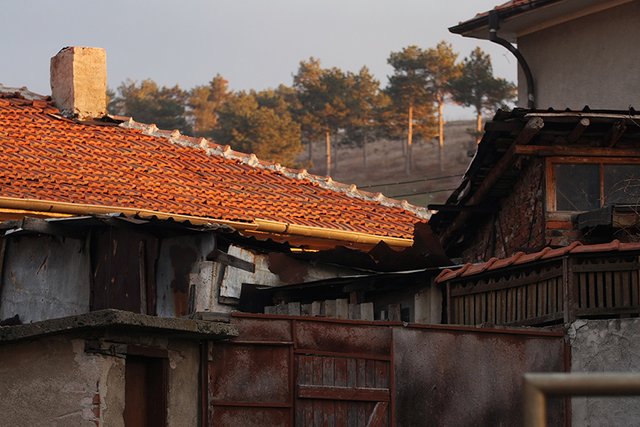 On a street up the hill, almost in the woods.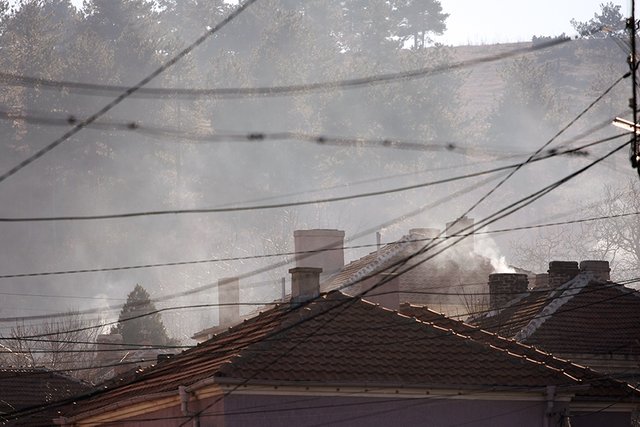 Cables crisscrossing - lots of those to see.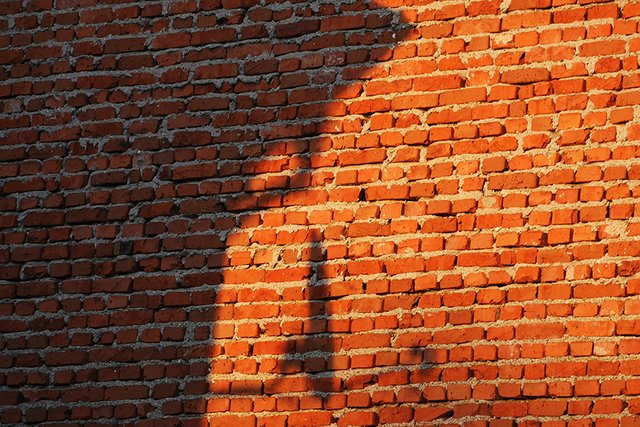 I know you all recognize a brick wall when you see one but... this is something more - a brick wall with some shadow upon.
I think before I get you deeper into the evening I will invite you to return to the light of day and some more details on low roofs. Those can be seen from the streets. The are a lot of one-storey houses. Some of them even dug in yards that go below street level - a curious utilization of space I remember from my early childhood but haven't thought of since.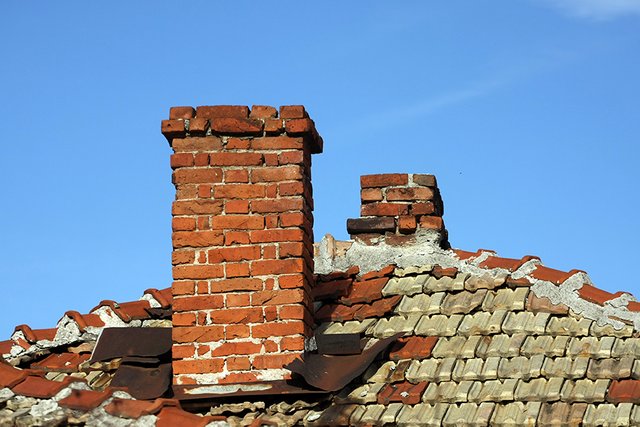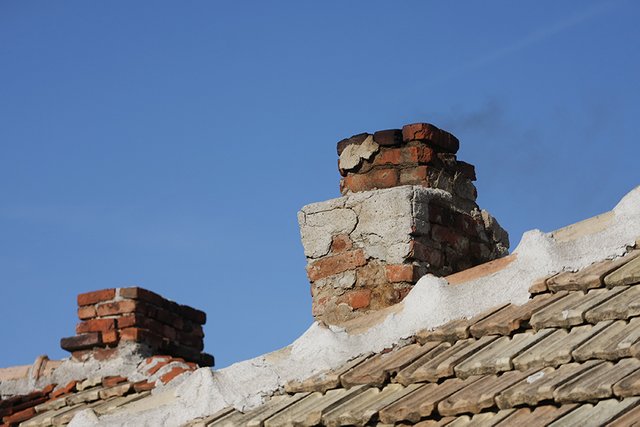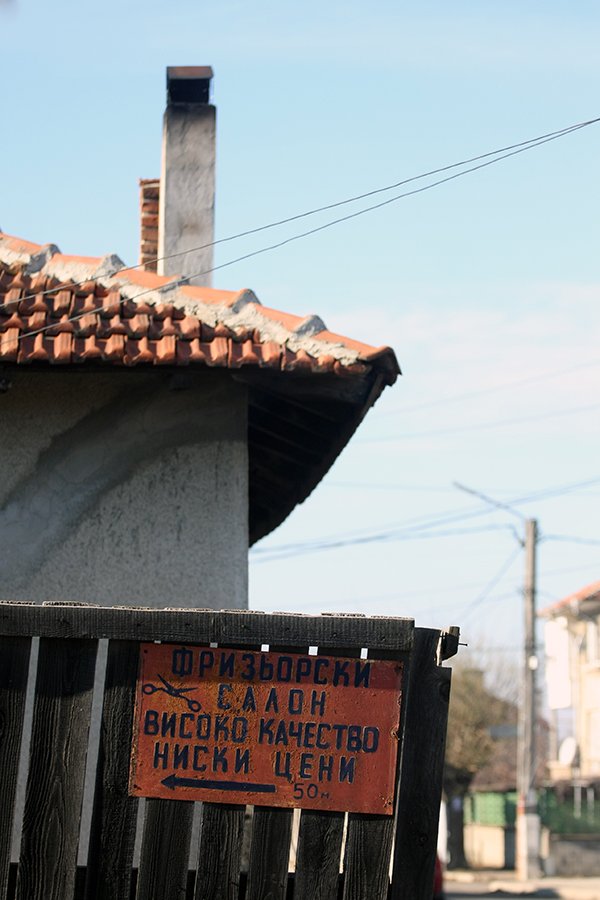 High quality at low price only 50 meters from us! I should have had my haircut.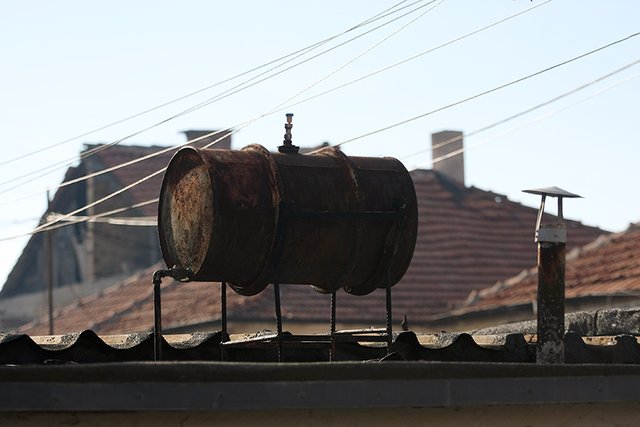 Old school solar boilers. I saw so many of those...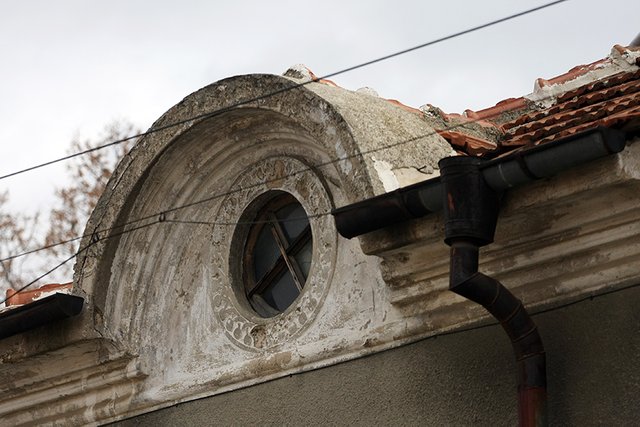 My favorite Karnobat type of window designs.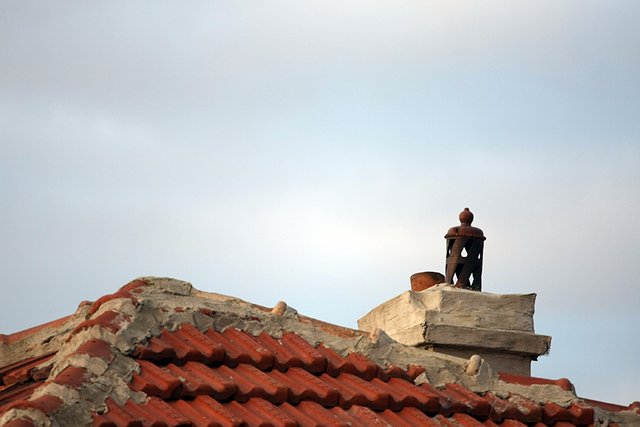 What I call The Chimney Folk. You might spot some more of their silhouettes later.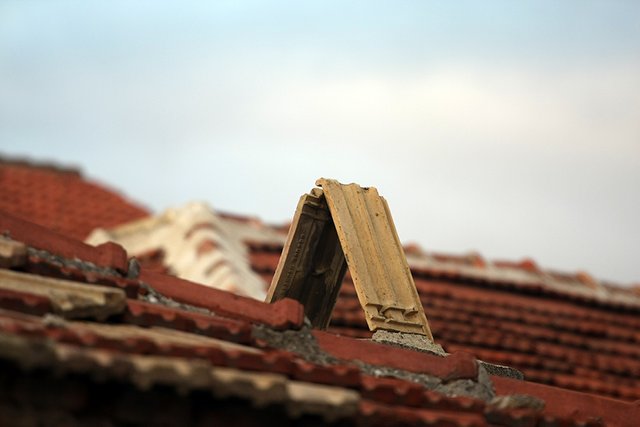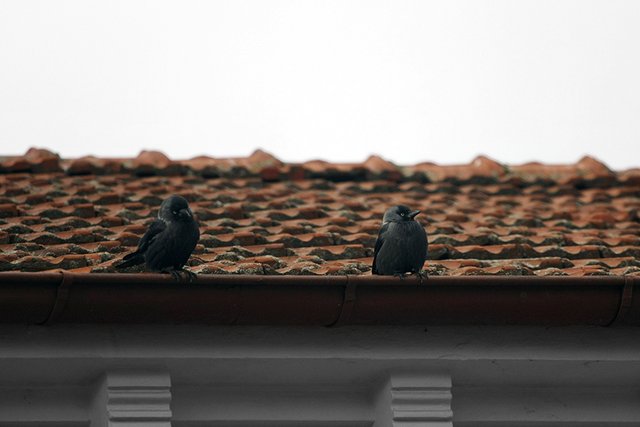 Our local type of small crows, I think Jackdaws in English.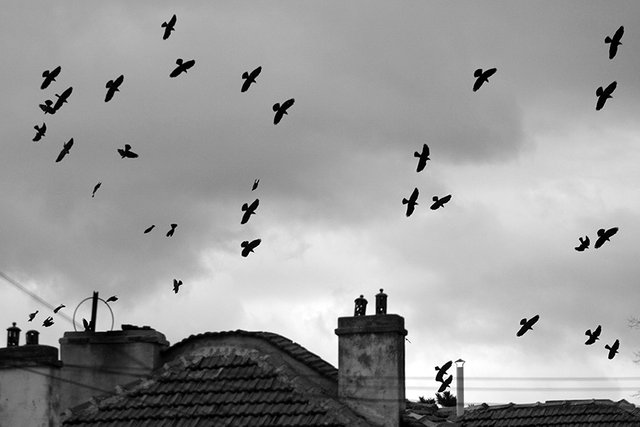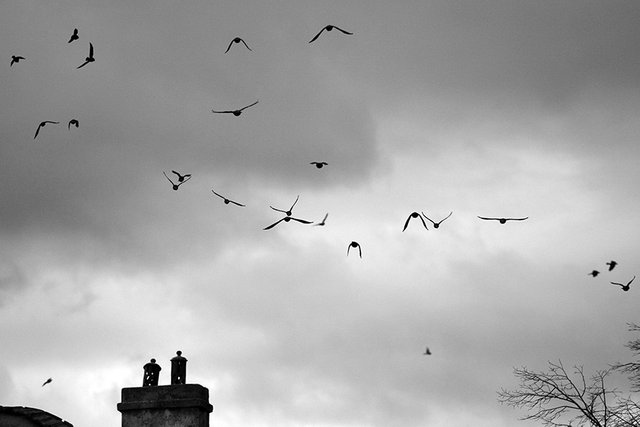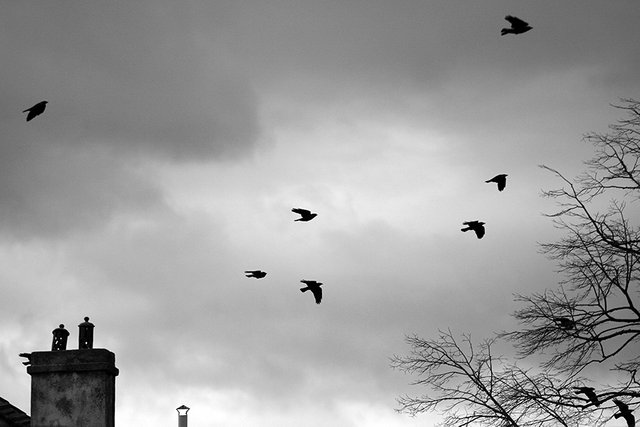 I like the sheer quantity of those birds and their croaking choirs that mostly perform at dusk. They give me an atmosphere of familiarity and, strangely, comfort. I know lots of people don't like them. The crow kin are all usually out of the cuteness charts.
Well... tough luck. I was home and working on some fresh pictures one afternoon, maybe the one before or after Christmas Eve, when some awesome sunlight lit the walls of the houses outside my window. I grabbed my stuff and went out, looking for a high vantage point and some nicely colored rooftops. The light changed at first and decided to go dull...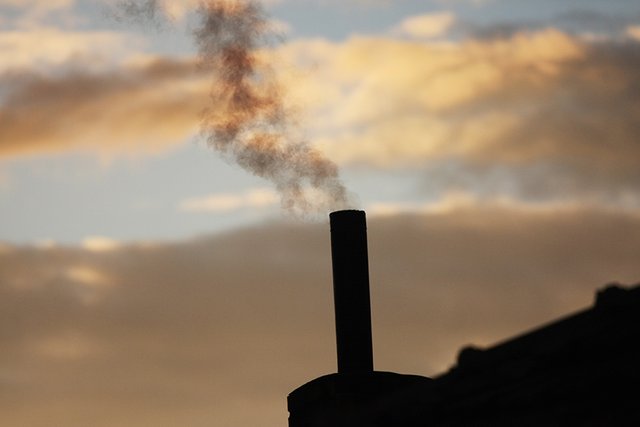 But you know what's very important for photographers (also warriors, children, investors and perhaps humans in general)?
Patience
Don't be a pigeon!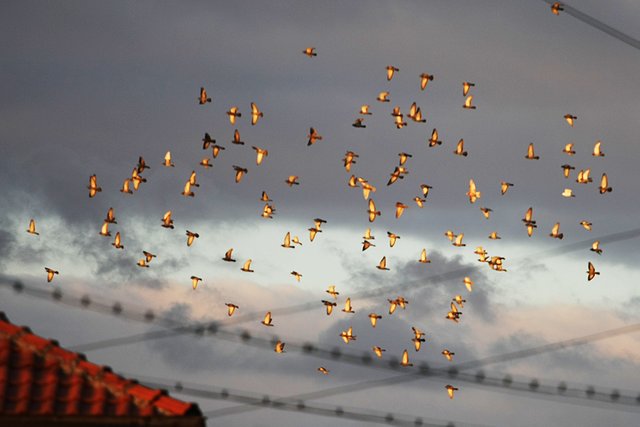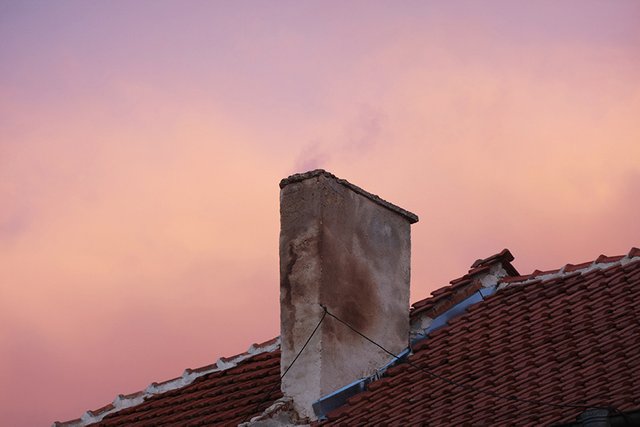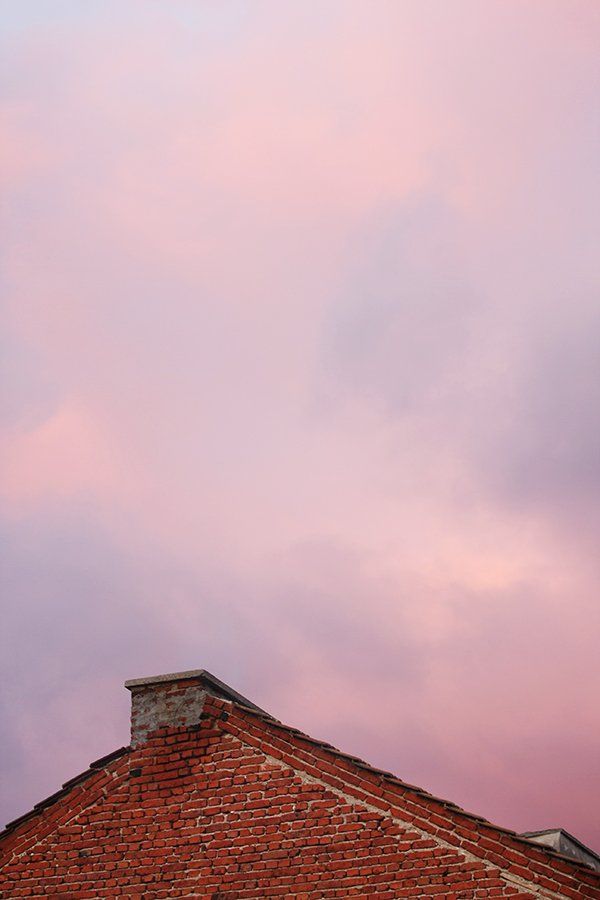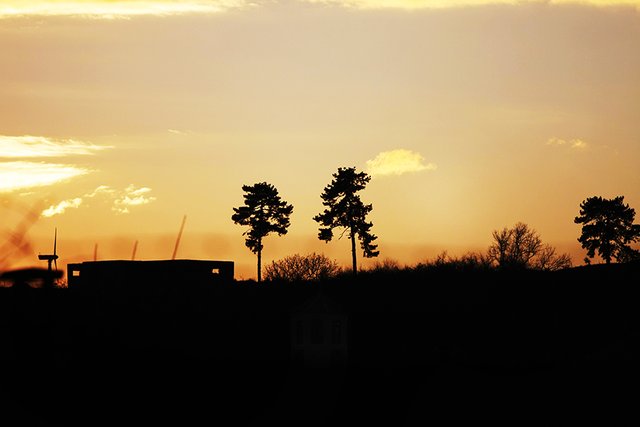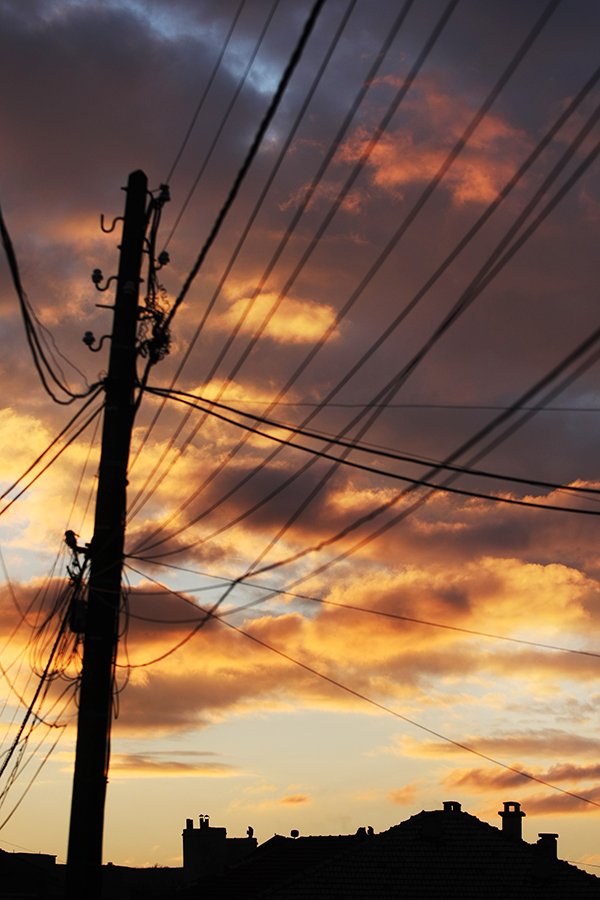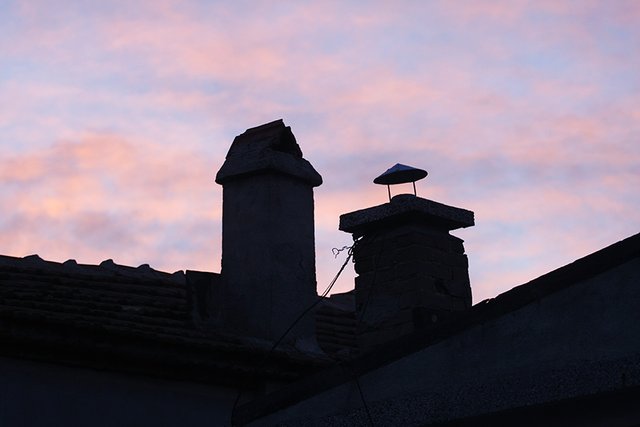 And after a while... and just for a short while... things explode. I mean sunsets, clouds and colors. Hands start to freeze because I did not warn you to get gloves. Because I forgot. Really. Also, the day seemed warmer.
But the views are bright above the foreground and they pull us after them.
Let's chase the sunset across the upper streets!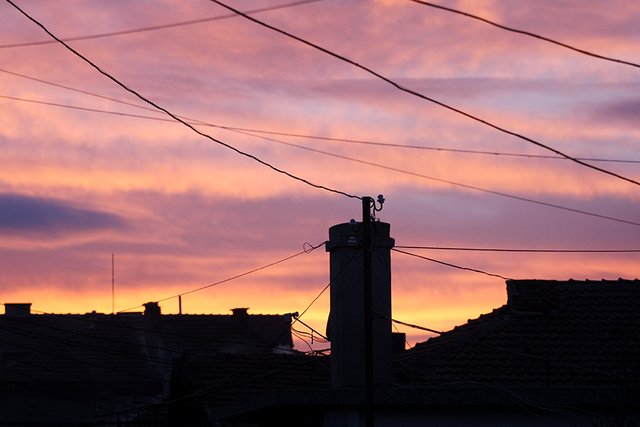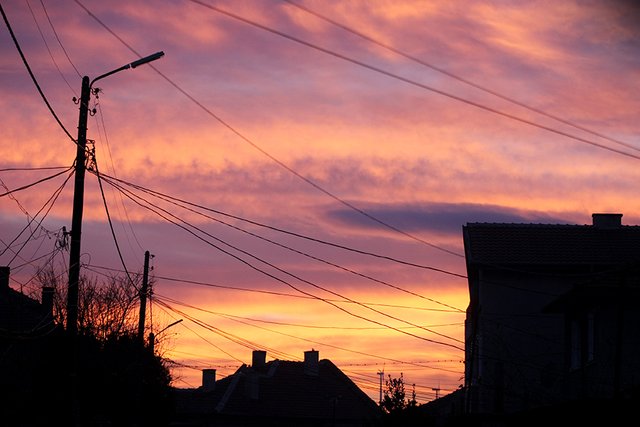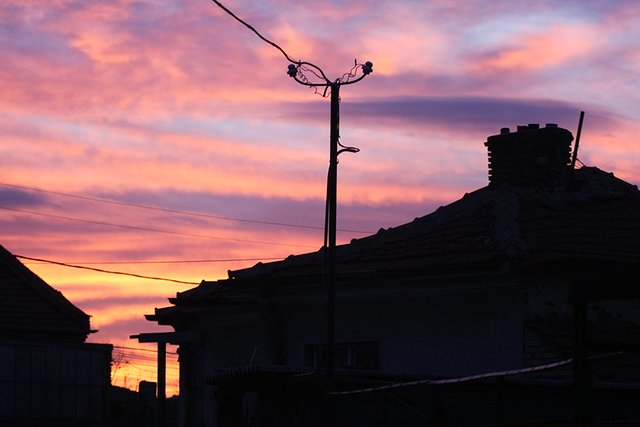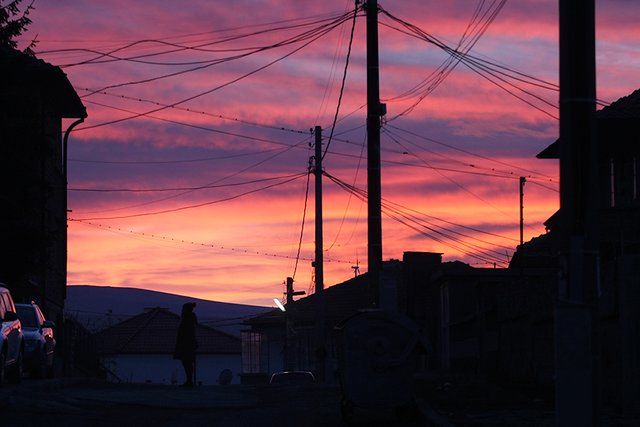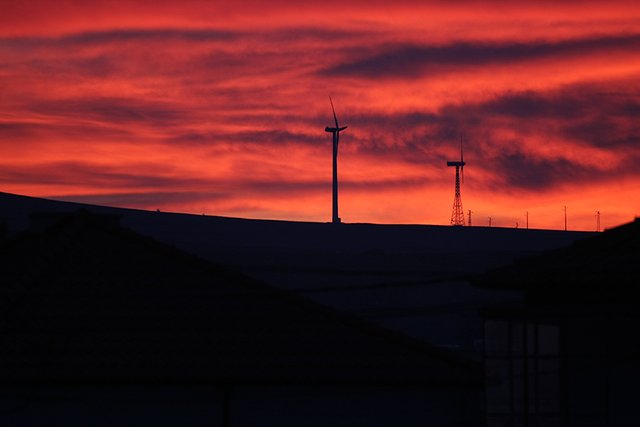 And suddenly it's dark already. Short days, what can you do...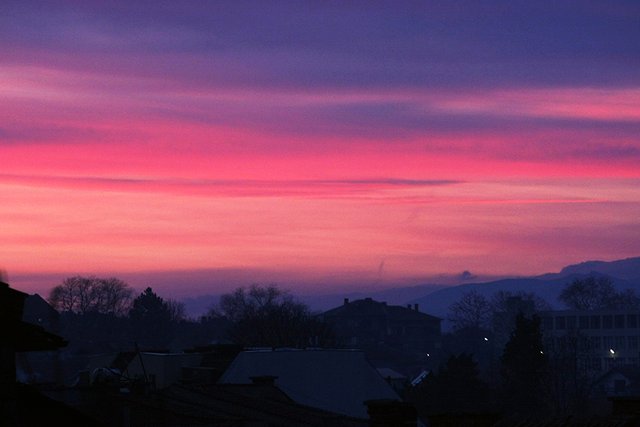 Time to tell you good night. Because we have a sunrise to catch on the morrow.
So sleep well, rest and regain energy for a lot of action this year!
Yours,
Manol from Karnobat
---

---