This is my entry for the Emotional Video game Moments contest hosted by @enjar that you can find here!
---
If you take a large step back in time to when I was 6 years old, my sister and I had gotten our first Nintendo DS. We were absolutely enthralled by it and spent nearly every waking moment that we could just to play on it. Slowly we moved from the DS to an actual computer but since so much of my gaming experience had come from the Nintendo I feel it best to start there. There are so many different DS games that I just loved, and I found it impossible to choose between them, so picked a couple to go in depth about them.
Solatorobo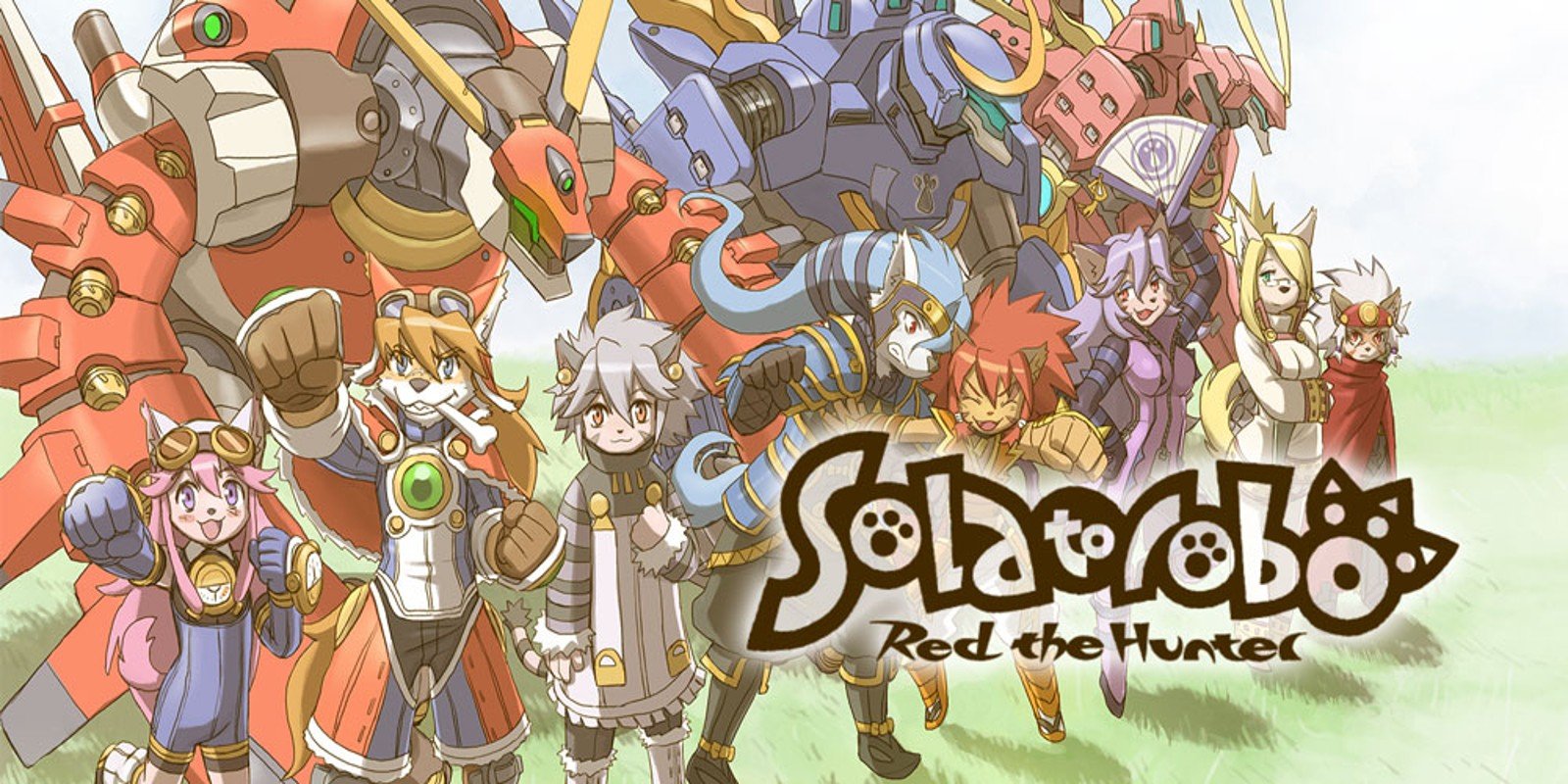 Now, this was a game that took me into its world and blew my mind, it was also the first game I had ever played that had a two-part ending. The animations were great and unique, and all of the characters were humanoid versions of animals. The music is breathtaking and very nostalgic for me, just listening to it makes me want to play it again. Looking back it's a fairly easy game to play, the battling is alike to a real-time combat system and it has multiple quick side quests, the game likes to throw new ideas at you and takes them away just as quickly. In that way, you can never truly be bored since it's such a fast-paced game, and you're given the main storyline through a series of chapters you're able to go through at your own pace. It's relatively easy to get used to, but as a kiddo, I found it hard to get past a few of the major battles.
The game takes place in the Shepard Republic, a series of floating islands that's filled with airships and small personal mechas. You play a fox-like bounty hunter named Red and start out with a quest in retrieving an important stolen file that now resides in a huge airship called the Hindenburg. Battling his way inside, he finds a mysterious medallion. A massive creature, that you later find out is named Lares, breaches through the plasma sea and damages the Hindenburg. In his escape, Red finds a child named Elh and they escape before the Hindenburg crashes and explodes. (Ironic, right?)
Through the game you learn more about the backstory of Red and how he and his kind came to be, it's such an interesting story that had left my 7-year old self shocked and very, very confused. I'm frustrated because in the process of buying and selling different DS games this game got lost. Now selling on Amazon, ranging from $50 to $100 it was decided that it wasn't worth the money even for all the nostalgic moments that I would have loved to go through again.
The music, oh gosh, the music. In most video games I don't pay attention to the music as much as I probably should, and especially not as much as other gamers may. But this game has such a unique soundtrack that's sung in French, a language you don't often hear in video games. My favorite song would have to be "And Then, To Coda," the woman that sings this has such a soothing voice and truly adds to the atmosphere of the world. The voice acting was also well done, adding to the story that the game tells, mostly voiced in French there are a few bits of German.
If you want to learn more about the game you can check out this guys review here
Ghost Trick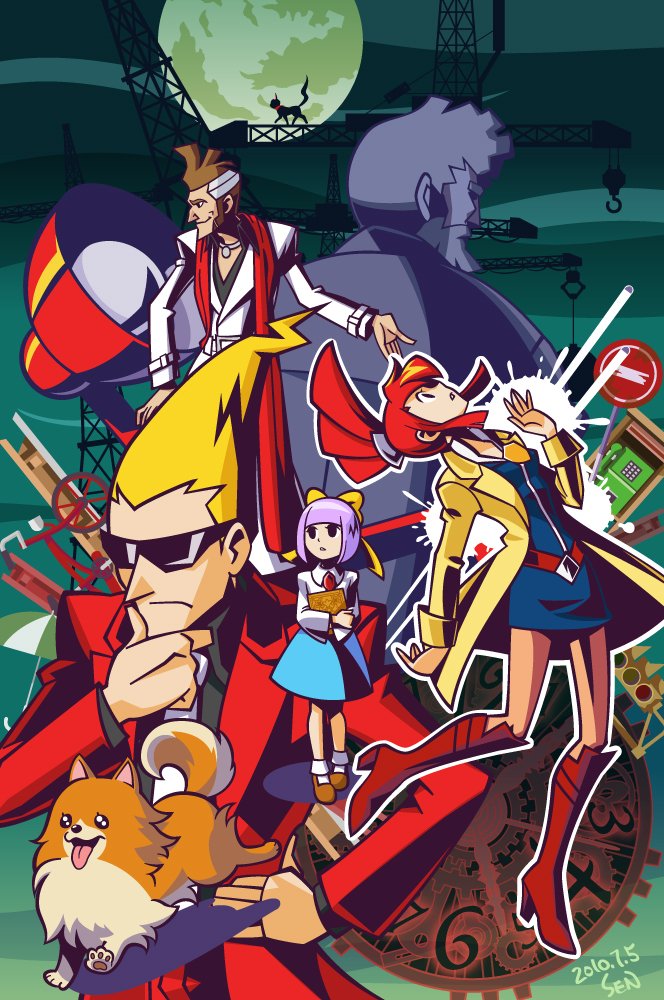 With its funky art style and interesting characters, I was given a world with unique characters who possess supernatural abilities, and how do you start off your new adventure?
Dead.
When you 'wake up' you're a blue spirit, not yet knowing who you are or how your past self looked like. Noticing a body on the ground you automatically assume the appearance, and you later name yourself Sissel. Despite just waking up dead, Sissel is very cool-headed about it all, and has an easy-going personality. Already throwing you into the game, you see a young red-head, who's been hunted down by a member of the mafia, and is cornered into a wall at gun-point. Hearing a voice that calls itself "Ray of Light" he pushes you to help her, and teaches you that you have the ability to move across certain objects and 'manipulate' them to do an action. You have the ability to go back in time four minutes before someones death and change the whole scenario of it. You saved the girl, Lynne, and you've just changed her future.
Throughout the whole game you're continuously thrust into new story, each one like a puzzle, and you have to solve the current problem to get through to the next story. Although there aren't many chapters, each one is action pact and full of excitement and wonder. I can also say that to complete each challenge definitely wasn't easy, even the first was relatively hard. A few of them got so frustrating for me that I needed to take breaks between them and go onto another game then start again the next day. I would have to say the most frustrating chapter was when there was a certain time limit of how quickly I needed Sissel to move across each object.
What I loved most about this game was the puzzles and the concept of how to complete said puzzles. You had a time limit, no goofing around or else you just let someone's life go by. You had to be very creative in each puzzle, although many puzzles give you all of the pieces and you have to put them all together, this game wants you to test each piece, find what works and what doesn't, and put them together in a certain order. Most of all, you need to be patient with this game. Some moments need to happen at certain times because when you un-pause the scene, there is movement that is crucial for you to take advantage of at that opportune moment.
Why I loved them
Both of these games took me into their world from the beginning, there wasn't ever a point in either game where I stepped back and asked, wait does this actually make sense? They were so immersive in their story-telling that I hardly had the time to wonder. Both games were so fast-paced that you could get absorbed in the gameplay easily and there was never a grind to get to the final challenge like many of the games nowadays. Overall, both of these games hold a dear place in my gaming heart, and I enjoyed the time I played them dearly. I would definitely recommend both of them, although one may be more inside your price range than the other. These truly are hidden gems.
---
Sources:
Solatorobo
Ghost Trick
Avalon Code
---
Thank you for your time! Please up-vote, re-steem, and consider following me for more content. :) Don't be afraid to comment either!