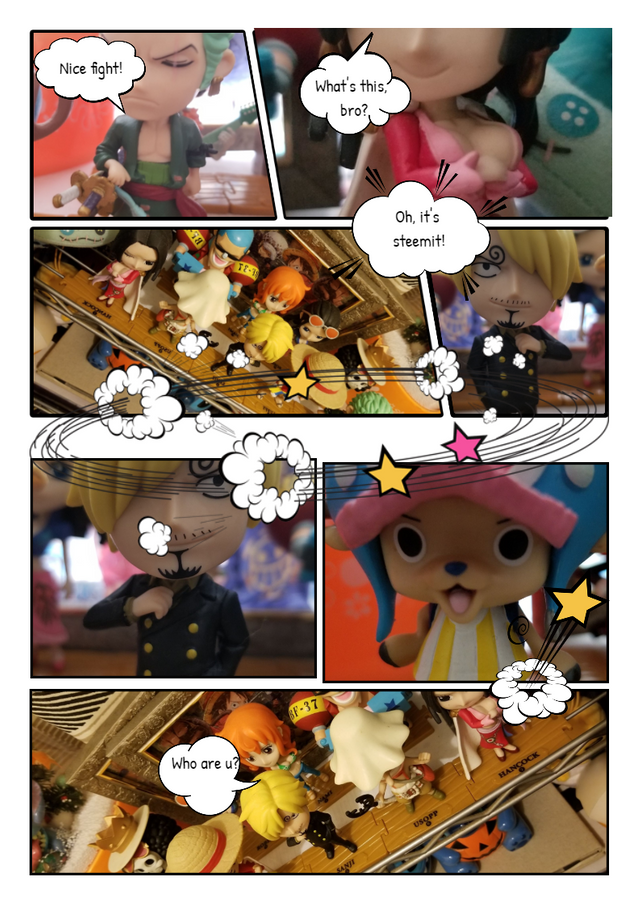 Some of One Piece members are fighting for the weekend, do you know them?
Come to join this funny challenge!
---
Thank you
@sndbox
to hold up the Weekly Question Series, here is the details:
https://steemit.com/antipost/@sndbox/sndboxweeklyquestionwhatisapost-m17f4krvx7
How to Play
Publish a "post" using the tag #antipost
Comment (at the above original post) with a link and tell them a bit about your concept and the thought process behind it. What makes your post different from other posts? Is it visible, invisible, a timeline, a game, an abstract digital art piece, something even more meta?
They'll curate their favorites!
---